Sewell introduces Back Pay Fairness Act to reimburse federal workers, plus interest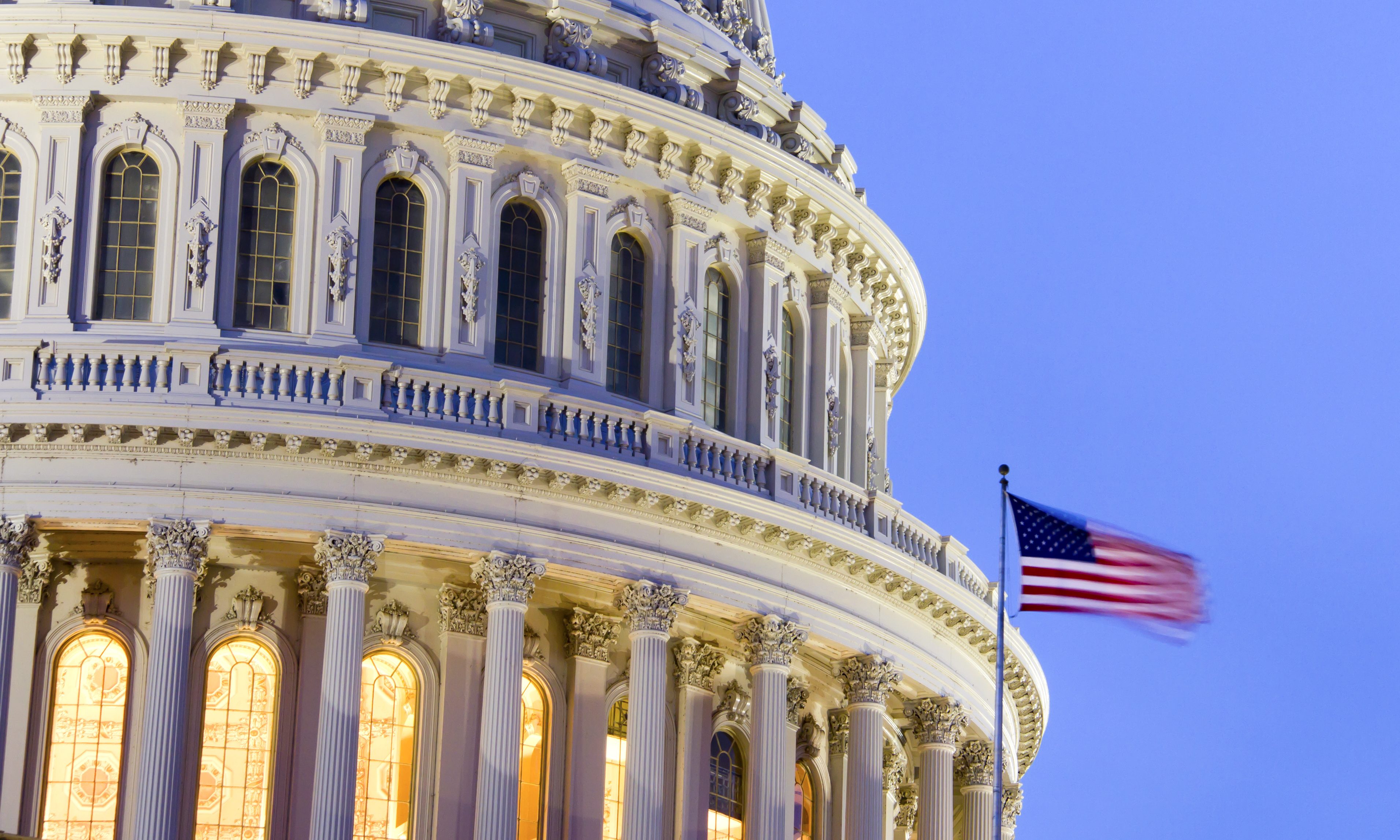 U.S. Reps. Terri Sewell, D-Selma, and Dutch Ruppersberger, D-Maryland, introduced legislation Thursday to provide back pay to federal workers impacted by the government shutdown with interest.
"The Trump shutdown created significant financial insecurity for federal employees," Sewell said. "Not only should the government pay back lost wages, it should work to reverse the real economic pain that will extend well into the future. When taxpayers owe the federal government, interest accrues on late payments. There should be no difference when the federal government owes its hardworking employees."
"My hope is that this bill will serve as a deterrent for future shutdowns: never again should our hardworking civil servants be used as political pawns," Ruppersberger said. "But in the unfortunate event that we experience another government shutdown, this legislation will ensure employees will be able to recover from the painful – and long-lasting – impacts."
When Congress voted to re-open the government in January, all impacted federal employees receive compensation for wages lost during the government shutdown. However, many federal workers were forced to incur additional costs associated with the shutdown, including late payments on bills and loans.
The Back Pay Fairness Act (H.R. 1051) would provide federal workers back pay with interest matched to the Treasury Prompt Payment policy, the same interest rate federal agencies pay on late payments to vendors and contractors. The legislation will retroactively apply to all government shutdowns after December 22, 2018 and provide future security by ensuring federal workers will receive due pay with accrued interest for all future shutdowns.
The government has had two shutdowns have during the Trump administration. Most recently, President Donald J. Trump's (R) demand for border wall funding closed the government for a record 35 days, causing hundreds of thousands of workers to miss two paychecks.
U.S. Sen. Doug Jones (D-Alabama) previously introduced the Back Pay Fairness Act in the Senate.
"If the federal government can charge you interest for being late on your taxes, then it should be paying interest on late paychecks," said Senator Doug Jones, who has also requested his paycheck be withheld until federal workers receive their back pay. "The more than 5,500 federal workers in Alabama didn't ask for a shutdown and shouldn't be punished for it. It's only fair that the government pays them back with interest for putting them out of work indefinitely or forcing them to work without pay."
Sewell is serving her fifth term representing Alabama's 7th Congressional district. She sits on the House Permanent Select Committee on Intelligence where she serves as the Chair of the Subcommittee on Defense Intelligence and Warfighter Support.
Ainsworth returns to work after testing positive for COVID
Ainsworth's office on Sept. 21 announced he had tested positive earlier that week, having been tested after someone in his Sunday school class tested positive for the disease. 
Alabama Lt. Gov. Will Ainsworth on Wednesday announced that he was returning to work that day and had met public health requirements for quarantining after testing positive for COVID-19 some time last week.
Ainsworth's office on Sept. 21 announced he had tested positive earlier that week, having been tested after someone in his Sunday school class tested positive for the disease. 
"While many have battled with coronavirus, my symptoms never progressed beyond some mild congestion that I usually experience with seasonal allergies," Ainsworth said in a statement. "During the quarantine period, I participated in several Zoom calls, caught up on some office work, spent some quality time with my family, and completed a number of overdue projects on my farm."
Members of Ainsworth's staff who were in close contact with him haven't tested positive for COVID-19 but will remain in quarantine for a full 14-day period as a precaution, according to a press release from Ainsworth's office Wednesday. 
"Ainsworth once again urges all Alabamians to practice personal responsibility, which may include wearing masks, maintaining social distancing whenever possible, and taking other precautions to lessen chances of exposure to COVID-19," the press release states.
Ainsworth still disagrees with Gov. Kay Ivey's statewide mask mandate, he said. According to the release, he considers such orders "a one-size-fits-all governmental overreach that erodes basic freedoms and liberties while removing an individual's right to make their own health-related choices." 
The wearing of cloth or medical masks has been proven to inhibit the spread of COVID-19 and the more people who wear masks, the better. While not perfect, masks limit the spread of respiratory droplets that may contain infectious virus shed from the nose and mouth of the mask wearer.
It is possible — even likely — for symptomatic, pre-symptomatic and mildly symptomatic people to spread the virus. That's why it's important to wear a mask even when you're not sick.
Cloth masks offer only minimal protection from others who are not masked, meaning that masks are not simply a matter of personal safety but safety of others. Masks are also only effective when worn over both the mouth and the nose. [Here's a guide on how to wear masks properly.]
Dr. Deborah Birx, coordinator of the White House's coronavirus task force, told Ivey after she announced the statewide mask order that it was a "brilliant" idea. The order has been credited by Alabama infectious disease experts as having dramatically reduced the number of cases, hospitalizations and deaths in the weeks after the order went into effect. 
Dr. Don Williamson, president of the Alabama Hospital Association, told APR on Tuesday that from personal observation he is seeing more people not wearing masks, or wearing them improperly, and said the state could dramatically reduce the risk of COVID-19 if the public regularly wore masks and wore them properly.
Hospitalizations of COVID-19 patients in Alabama on Monday crossed the 1,000 mark for the first time since Aug. 31 — a sign that Alabama may be headed for another peak in hospitalizations as the state prepares for winter and flu season.