Lawmakers say tax bill will likely be 12 cents a gallon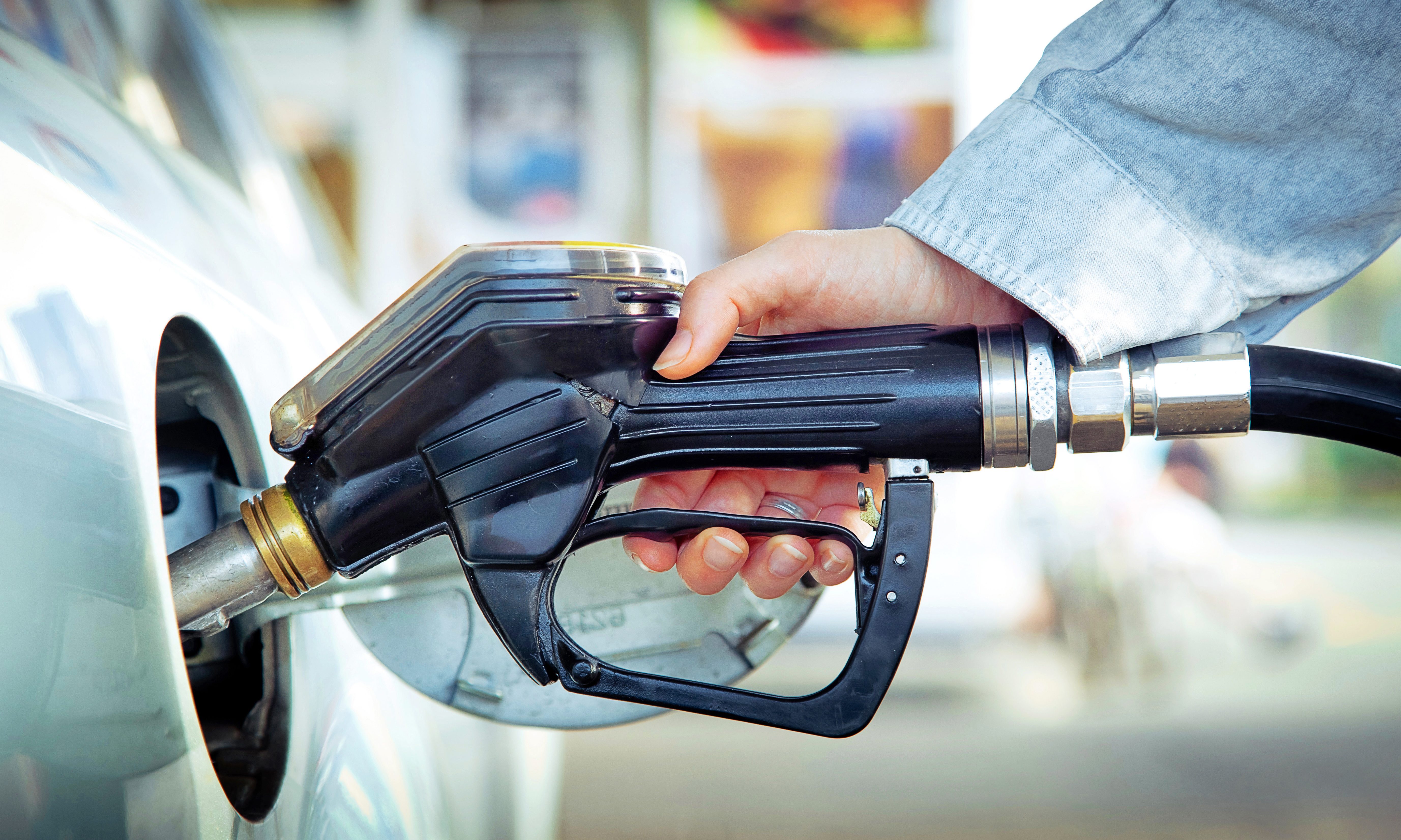 Monday night, state Sen. Jim McClendon, R-Springville, and state Rep. Craig Lipscomb, R-Gadsden, addressed the St. Clair Farmer's Federation in Ashville on their annual legislative day.
McClendon said that one of the biggest issue facing the legislature will be a proposed gas tax.
"I am not involved in it," McClendon said. "Everything that I know is second hand or third hand and that is a gas tax. There is a lot of talk about raising taxes on fuel to go towards infrastructure or really roads and bridges. I have not seen the bill; but they have started showing us some numbers. We were told that it would be 12 cents per gallon. We were told at this meeting that 8 cents would go to the state and be used to draw down federal money, at an 80 cents federal to 20 cents state. Three 3 cents (per gallon) would go to the counties and one cent goes to the cities. The cities are not happy with that."
"The Speaker of the House and the Senate Pro Tem. both appear to be big advocates for raising taxes on gas," McClendon said. "What to do vote, yes or no. You could abstain but that is chicken. I could stay at the House and abstain. That is a dilemma. Do you do what you think is the right thing for the future of the state or do you do what the people want?"
McClendon asked for a show of hands from the estimated 34 people present at the meeting. Only two raised their hands in support of raising gas taxes.
Lipscomb said that dredging Mobile Bay will come out of it. They are going to use the transportation dollars to open up Mobile Bay for super container ships to increase commerce through the Port of Mobile.
"The last time gas taxes were raised were 1995," McClendon said. "And that was just five cents. Gas taxes are interesting in that the taxes are per gallon and not per dollar. You collect the same amount whether gas prices go up or go down."
State Representative Lipscomb said, "What we don't know is what their intention are in disbursing the funds." Do we get to keep our gas taxes locally or is it going to be used someplace else? "If that is the case I am not for that. I need to see a real tangible effort to keep our taxes local."
The Alabama Political Reporter asked if the tax would be put on the ballot for a vote of the people in the 2020 election?
McClendon said that the Constitution make it the job of the legislature to decide.
"Our vehicles are much more efficient than they used to be," McClendon said. Each cent of fuel taxes raises about $30 million.
The Alabama Political Reporter asked, according to the U.S. Census Bureau, the state has only added 90,000 people between 2010 and 2017 why do we need to spend $360 million a year in new tax increases plus federal matching dollars on roads when we really have no significant growth. Yes there is growth in Madison, Baldwin, Lee, and Shelby Counties but 60 of the 67 counties are either flat or in decline?
"I don't believe those numbers," Lipscomb said. "We have had more growth than that."
"My daughter is President of her 4H," Lipscomb told the farmers.
"I have pre-filed one bill. This is my first bill," Lipscomb said. It deals with all of the unasked for sales calls that everyone is getting. "It would give the Attorney General the power to criminally prosecute the people who are making this phone calls." There are some logistical issues with federal law that still have to be resolved.
"I am going to introduce the lottery bill," McClendon said. "45 states have lotteries."
"ALFA has always opposed that," McClendon said. "I personally have not ever bought a lottery ticket in my life, though I might if the revenue stayed here instead of going to another state. I polled my Senate district and that includes parts of St. Clair, Shelby, and Talladega counties. Seventy percent say they want the right to vote."
McClendon said that it goes directly to the voters if it makes it out of the House and the Senate. McClendon estimated that a state lottery would bring in $200 million. Half of the money would go to the education trust fund (ETF) and half would go to the cash strapped state general fund (SGF). McClendon said that he did not want to earmark the money for a specific purpose in the state Constitution for something like teacher pay raises, because we may not need that in five years.
The Alabama Political Reporter asked: last year the legislature approved a property tax increase vote that was rejected by the voters of St. Clair County. The bill authorizing that was passed in a little publicized local bill is that going to be making a return in this legislative session.
"Yes," McClendon said. "Jim Hill is working on it." McClendon said that the new bill authorizing a new vote to raise property taxes will be by school attendance zones and the school board draws those lines. If Moody votes to raise property taxes and Ashville doesn't then Moody gets to keep those taxes in Moody's schools and Ashville would not get the new money (as an example).
"We fought hard to defeat that school tax," Former St. Clair County Farmers Federation President Roland St. John said. "They tried to sneak that in the back door and it seems like that is what they are doing now. I encourage the both of you and the rest of them to put a cap on raising taxes."
McClendon said that state Representative Jim Hill (R-Odenville) couldn't be here tonight because he, "Has been working in Montgomery all day on ethics as head of the House Judiciary Committee. That is a never-ending process. We keep messing with it."
McClendon said that there used to be gas wars in Alabama where gas stations would compete for business by lowering their prices to attract customers. "In 1984 Alabama passed a law that says that you can't sell gas below cost. We don't have those anymore because Montgomery changed the law. The big boys come in and drive the Mom and Pops out of business. I bought that when I first went to Montgomery."
"Now Buc-ees truck stop has come in in South Alabama. They cut the cost and are going to be sued," McClendon said. "It is illegal to sell gas below cost in Alabama. I don't think we have any other product like that. It doesn't seem very capitalistic."
McClendon said that he is introducing a hands-free bill. The no texting while driving bill was a six-year battle. Georgia passed a bill that became effective July 1. You can still talk on your phone, but you have to use a hands-free blue tooth device. The Georgia sponsor feels like 100 lives can be saved. That is going to be controversial. I hear from people that see we are taking my God given rights away by not letting them talk on their phones while they drive, wear seat belts, have auto insurance, etc. "There will certainly be opposition to it."
"Enforcement has been a problem with my anti-texting bill," McClendon said. "It was a good bill, but it has not been effective. Georgia has given out between 9,000 and 12,000 citations for it."
$100 would be the fine for the first offence and $250 for the second offense McClendon said. The court costs and higher insurance costs is where it hits you.
Will Gilmer announced that he is running for regional Vice President in the Alabama Farmers Federation. He lives in Lamar County where he is a dairy farmer.
"I have been interested in some type of leadership capacity," Gilmer said. I waited for the right combination of timing and the experience and skill set. I was secretary/treasurer of my county chapter for ten years. I am in my fifth year as county President.
"President Parnell has us on a good footing and headed in the right direction," Gilmer said. "If you start having cracks at the county level the whole thing can fall down. I bring a new voice and new perspective. I don't have to be milking cows until about 3:30 am so I have time to hand around and talk to you."
The St. Clair County Farmer's Federation meets on the second Monday night of each month at the ALFA building on Highway 411/231 in Ashville.
The 2019 legislative session begins on March 5.
Coronavirus task force's Dr. Deborah Birx says Alabama should extend statewide mask order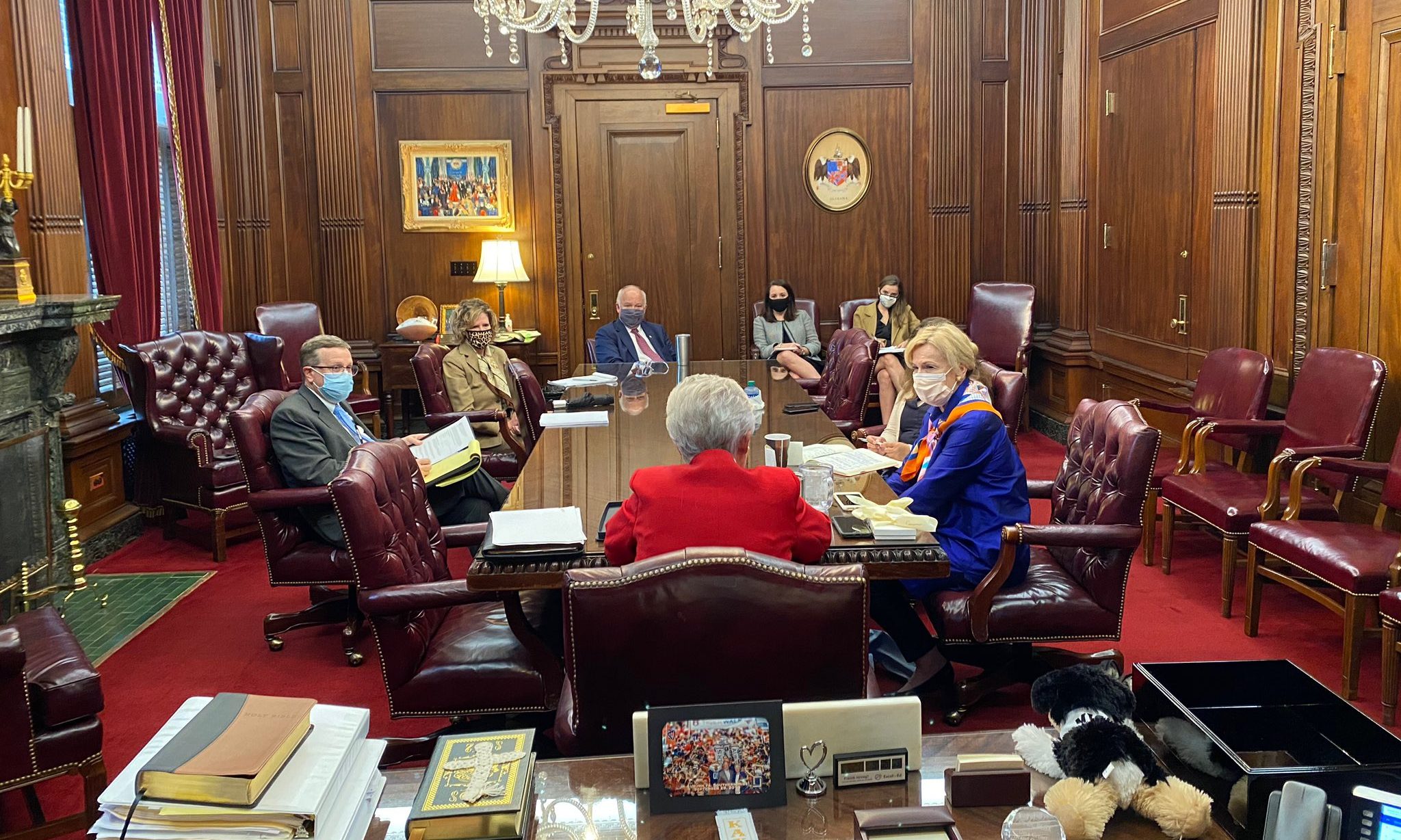 Dr. Deborah Birx, coordinator of the White House's coronavirus task force, said Thursday that Gov. Kay Ivey should extend her statewide mask order, set to expire on Oct. 2. She also responded to a CNN report that cited those close to her as saying she's "distressed" with the direction the White House coronavirus task force is taking and is unhappy with what she sees as her diminished role in the group. 
Birx, speaking at Auburn University, said she met with Ivey and Alabama State Health Officer Dr. Scott Harris earlier in the day to discuss COVID-19 and how the state is responding.

"So we really talked about the importance of continuing mitigation," Birx said of her talk with Ivey and state officials earlier on Thursday, adding that Ivey was one of the first governors in the South to enact a statewide mask mandate, which she said clearly decreased the spread of the disease.
Birx pointed to numbers, such as the test positivity rate, that have improved since July, but said "we've got to do even more." Asked if the statewide mask mandate was one of the mitigation efforts she suggests continuing into the fall, Birx said she does. "Because if you look at what happened within two weeks of the mask mandate you can see the dramatic decline in cases here in Alabama," Birx said. 
Birx said that when she last visited Alabama in July, the state was suffering from too many new cases of COVID-19. 
"I think when I was last here at the beginning of July, it was a very difficult time in general for Alabama. We saw nearly 95 to 100 percent of every county in Alabama, rural or urban, that had more than 10 percent test positivity to COVID-19," Birx said, adding that today, around 20 percent of the state's counties have positivity rates above 10 percent. 
Public health experts believe positivity rates above 5 percent mean that there isn't enough COVID-19 testing being done and cases are likely going undetected. 
In a statement to APR on Thursday, a spokeswoman for Ivey said Ivey and Dr. Scott Harris would provide an update on the statewide mask order ahead of its Oct. 2 expiration date. 
"It is evident that Alabamians are doing considerably well in modifying their behaviors to take the COVID-19 pandemic seriously, and we all remain optimistic that a successful vaccine will be coming soon," said Gina Maiola, Ivey's press secretary, in a statement to APR on Thursday. "Our state's success is largely in part to Alabamians stepping up to the plate when it comes to cooperating with the mask ordinance." 
Maiola said Ivey is leading the way on several fronts "including getting students and teachers back in the classroom, college students returning to campus and businesses remaining open — in fact, Alabama has one of the country's lowest unemployment rates." 
"This success is a reality because Alabamians are wearing their masks and maintaining social distancing precautions. Governor Ivey and Dr. Scott Harris will continue closely monitoring our progress and provide an update ahead of the October 2nd expiration," Maiola continued. 
Speaking to reporters at Auburn, Birx was also asked about a CNN report on Wednesday that cited sources close to Birx as saying she is unhappy with what she sees as her diminished role on the White House coronavirus task force, that she's not certain how long she can serve in her position and that she is "distressed" with the direction the task force is taking. 
CNN also reported that Birx, who is no longer a fixture at White House coronavirus briefings, views Dr. Scott Atlas, a recent addition to the task force, as an unhealthy influence on President Donald Trump.
Atlas, a neuroradiologist with little experience in public health or epidemiology, has expressed support for the so-called herd immunity "strategy," which infectious disease expert roundly dismiss as unattainable and a move that would cost millions more lives.  
Instead of being a regular presence at White House coronavirus briefings, Birx has spent recent months traveling the country and speaking with governors and university administrators about coronavirus. 
Asked Thursday about CNN's reporting, Birx pushed back. 
"Because they wrote that without even speaking to me," Birx said. "Do I look like a person that's diminished?" 
CNN reported Wednesday that Birx had not responded to requests for comment on the story. 
"Yes, I have been on the road. I've been on the road not as a spokesperson, but on the road to really understand what's happening across the country, to be in deep dialogue with mayors, with communities, with governors, with administration school and faculty," Birx said. 
"I'm asked here because I am supposed to be here," Birx said. "I haven't been in Washington, and nor was I asked about that, but I've actually never been called diminished." 
Asked if she was planning to leave the task force, Birx said, "I have strong tenacity, and I'm very resilient, and we're in the middle of a pandemic that's affecting Americans, and as an American, I think I can do the best service to my country right now by serving in this role, working across the agencies, because that's the experience that I have." 
Asked to clarify whether she planned to step down from the task force, Birx said "no." 
Asked if she was distressed about the direction the task force is taking, Birx said, "well that would be on me, if I was distressed, right, because I'm supposed to be coordinating the groups." 
"So that would be an indication that I'm not doing my job, and I believe that I do my job pretty well every day. I can always learn to do better," Birx said.