Sewell, Byrne react to Trump's State of Emergency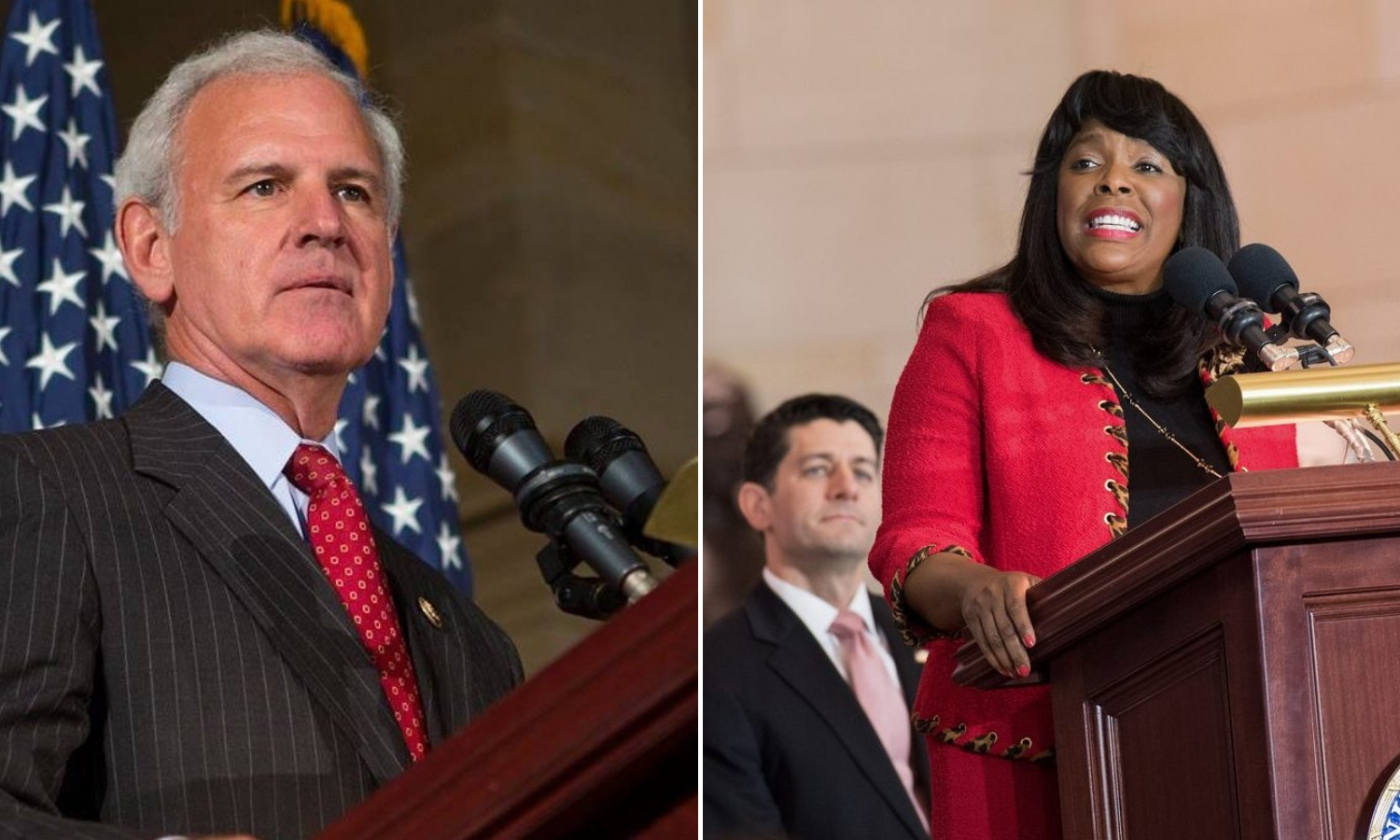 The White House has indicated that President Donald Trump — after three months of negotiations with Congress and a 35-day partial government shutdown yielded only 55 miles of border wall — will issue a State of Emergency in order to build the border wall along the U.S.-Mexico border unilaterally with emergency powers.
U.S. Rep. Terri Sewell, D-Alabama, released a statement on the possibility of Trump declaring a national emergency.
"The President is pounding his fists after failing to secure billions of dollars for a wasteful, ineffective brick-and-mortar wall that the vast majority of Americans do not support," Sewell said. "His actions are a clear abuse of power and set a dangerous precedent. Instead, the President should be focused on addressing some of the real emergencies facing our country – gun violence, the opioid crisis, crumbling infrastructure and poverty."
Republicans are generally more supportive of the president's position.
Rep. Bradley Byrne, R-Alabama, issued his own statement in response to Trump's decision to declare a national emergency regarding the situation at the southern border.
"I wish it hadn't come to this point, but the Democrats have left President Trump with no choice," Byrne said. "There is a true crisis at the southern border, and I support President Trump 100% in this decision because border security is national security."
The White House announced on Twitter, "President Trump will sign the government funding bill, and as he has stated before, he will also take other executive action—including a national emergency—to ensure we stop the national security and humanitarian crisis at the border."
The White House continued, "The President is once again delivering on his promise to build the wall, protect the border, and secure our great country."
Chairman of the Democratic National Committee Tom Perez responded, "The White House just confirmed Donald Trump will declare a national emergency because Congress didn't give him the money he demanded for his ineffective border wall."
"In doing so, not only will he violate hundreds of years of constitutional norms, he will once again choose to put families at risk with his unsound immigration policies," Perez continued. "This declaration is an affront to our values as a nation — and further proof that we simply cannot risk four more years under Trump."
Ultimately, the voters will decide whether they want the wall or not when they go to vote in the 2020 presidential election.
Sewell represents the 7th Congressional District of Alabama, and Byrne represents Alabama's 1st Congressional District.
Print this piece
Alabama municipalities may be left out of $2 trillion stimulus package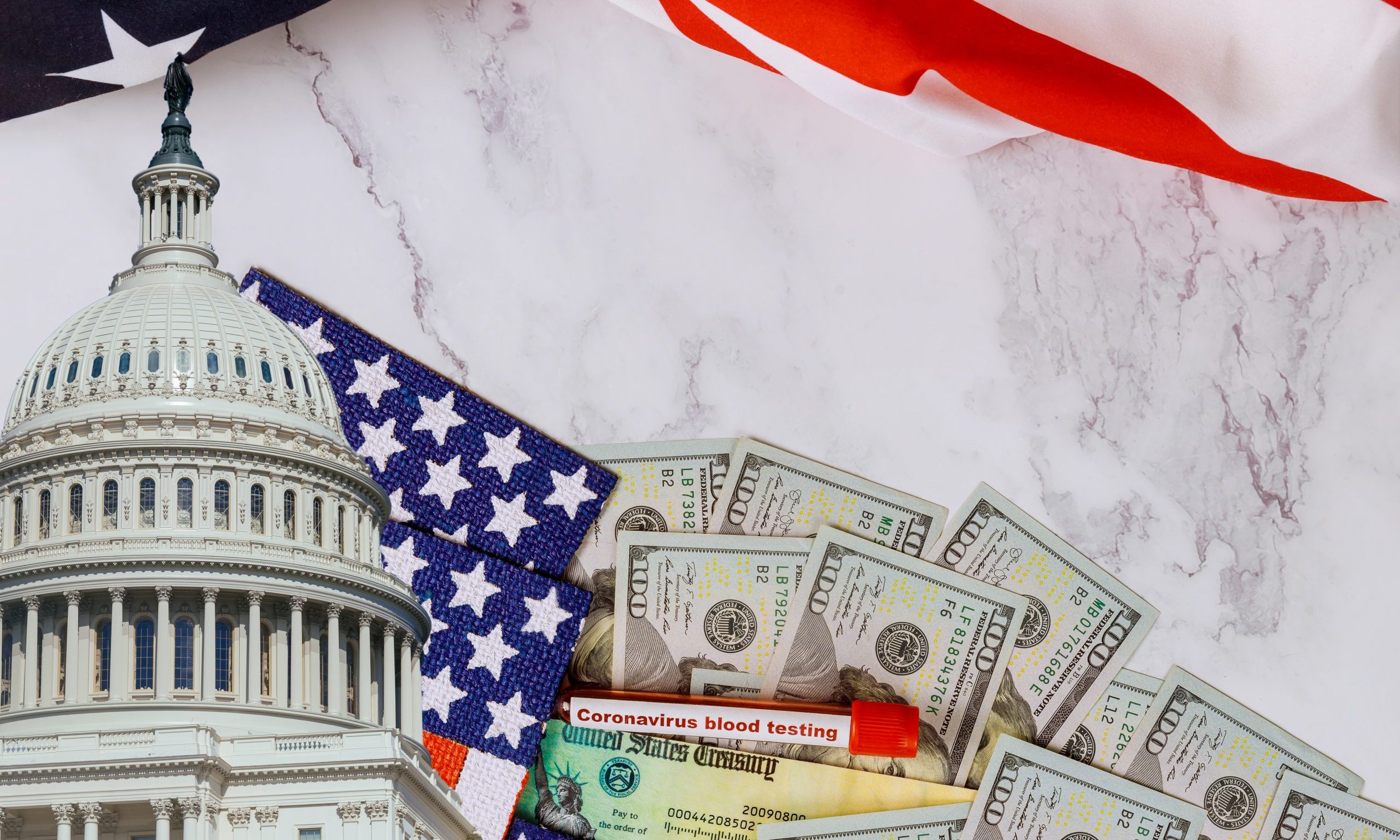 As the largest economic stimulus in American history flows to states and municipalities around the nation, stipulations in the two-trillion dollar emergency fund may leave Alabama cities out altogether.
As enacted, the third stimulus bill, the CARE Act, directs funding for states, and local governments, the catch is that the act only allocates funds for municipalities with a population of 500,000 or more.
No city in Alabama has a population of 500,000, leaving an unanswered question as to who gets what and who gets nothing?
The state has 463 municipalities spread out over 67 counties. Not one has a population nearing half a million yet each one is experiencing the negative effects of the COVID-19 pandemic.
"We are working with Treasury and the Governor's office to understand what municipalities can expect," said Greg Cochran, deputy director of the Alabama League of Municipalities.
Alabama will receive $1.9 billion from the stimulus package, as a block grant, which could be allocated in a 55-45 split, according to the League's estimation with around $1.04 billion to the state and $856 million going to local governments.
"Currently, there is little guidance on how those shared resources are to be distributed to local governments," said Cochran. "Nor is there clear directive that those resources are to be shared with local governments with less than 500,000 populations."
The National League of Cities is also seeking clarification from Treasury Department on these questions and guidelines to ensure funds are shared with local governments.
"Congress is working on a fourth stimulus bill, and we are working diligently with our Congressional delegation, NLC and other stakeholders to have all cities and towns are recognized for federal funding assistance," Cochran said.
However, on Tuesday, Senate Majority Leader Mitch McConnell cast doubt on a fourth package, saying that Speaker Nancy Pelosi's needed to "stand down" on passing another rescue bill. "She needs to stand down on the notion that we're going to go along with taking advantage of the crisis to do things that are unrelated to the crisis," as reported by The Washington Post.
Alabama's biggest cites, Birmingham, Montgomery, Huntsville, Mobile and Tuscaloosa, are already facing strain under the weight of the COVID-19 outbreak.
But so are smaller cities like Auburn, Hoover, Madison, Opelika and others. Lee County and Chambers County have far more cases of the virus per capita than the state's more populous counties.
In addition to health and welfare concerns for residents during the COVID-19 calamity, cites are dealing with what is certain to be a downward spiral on tax revenue and other sources of income and a subsequent rise in costs. The U.S. Department of Labor reported Thursday that at least 90,000 people have applied for unemployment compensation in the state over the last two weeks.
"Knowing that our municipalities will experience a loss in revenue because they rely on sales, motor fuel and lodgings taxes, we are urging our state Legislature to be mindful of actions they take when they return regarding unfunded mandates/preemptions," said Cochran. "Additionally, we are concerned about the adverse impact this could have on 2021 business licenses, which are based on sales from 2020."
The combined population of the state's two biggest cities, Birmingham and Montgomery, do not equal 500,000, the threshold for receiving funds under the Care Act.
Cochran says that the League is working tirelessly to find answers as to how local governments can participate in Congress's emergency funding.
Print this piece