Warning: This story quotes offensive language.
---
The same editor who penned an editorial calling for the resurgence of the Ku Klux Klan and elaborated on those views by calling for lynchings of Democratic politicians has a long track record of penning racist, homophobic and sexists editorials in his small-town newspaper.
The Democrat-Reporter, a community newspaper in West Alabama, published the editorial on Feb. 14 entitled "Klan needs to ride again." In it, the paper's editor, Goodloe Sutton, called for the Klan to "raid the gated communities" of Democrats and "Democrats in the Republican Party" who are "plotting to raise taxes in Alabama."
I posted a copy of the story on Twitter yesterday. Fellow APR writer Mikayla Burns and I found the editorial in a print copy of last week's issue of the paper. Burns works with me at The Auburn Plainsman.
Sutton's editorial immediately drew ire, and he is facing calls to resign over the content he published in the editorial.
"For the millions of people of color who have been terrorized by white supremacy, this kind of 'editorializing' about lynching is not a joke – it is a threat," Rep. Terri Sewell, D-Alabama, tweeted Tuesday. "These comments are deeply offensive and inappropriate, especially in 2019. Mr. Sutton should apologize and resign."
Sen. Doug Jones, D-Alabama, echoed that call, as did Sen. Richard Shelby, R-Alabama.
"The rhetoric displayed by the Democrat-Reporter is disturbing, disgusting, and entirely unacceptable. I urge the newspaper to issue an apology and the publisher to resign from his duties. We cannot tolerate this sort of repulsive speech, particularly from our fourth estate."
Sutton has often been praised for keeping up a small-town, family newspaper and for investigative reporting that unearthed corruption at the Marengo County Sheriff's Department. That story won numerous awards and received national acclaim.
But after a review of dozens of issues of The Democrat-Reporter, it's clear the racist editorial last week was not a one-off event. It's common.
The paper, published in the small town of Linden, Alabama, has a history of publishing a wide range of offensive editorials. The racist, sexist and homophobic content runs the gamut from a 2018 defense of an Alabama student who used the n-word to a piece in 2016 entitled "Need cotton pickers."
The editorials appear to be more the racist ramblings of a single man rather than the thought-out opinion pieces that normally grace the columns of newspaper editorial pages.
After I posted a photo of the editorial on Twitter, The Montgomery Advertiser called Sutton for comment. He confirmed he wrote the editorial. He went further, falsely claiming former slaves were among the members of the Klan. And further still, suggesting the revived Klan could "clean up D.C." by lynching Democratic leaders.
"We'll get the hemp ropes out, loop them over a tall limb and hang all of them," he told the Advertiser. He went on to compare the KKK to the NAACP, saying, "The Klan wasn't violent until they needed to be."
I've contacted Sutton and the paper for comment but haven't heard back.
The University of Southern Mississippi said in a statement that Mr. Sutton has been removed from the school's Mass Communication and Journalism Hall of Fame.
"The School of Communication strongly condemns Mr. Sutton's remarks as they are antithetical to all that we value as scholars of journalism, the media, and human communication," the statement read. "Our University's values of social responsibility and citizenship, inclusion and diversity, and integrity and civility are the foundation upon which we have built our School and its programs."
One needn't look far back into the paper's archives to find similarly offensive content.
In a 2013 editorial condemning former State Sen. Hank Sanders and State Rep. Alvin Holmes with the title "Hank, Alvin continue racial hatred," Sutton wrote that "Slavery was a good lesson for the Jews. They didn't act right, so God punished them by letting others conquer and enslave them." He went on, "There are stories which publishing companies won't print about how the black people were banished into the wilderness of Africa because God hated them. They had no word in their language for love. They did have seven words to describe how to kill an unborn baby. (Reminds us of America today)." Parenthesis retained.
In another editorial, Sutton wrote that President Donald Trump should "do like Dems" and pay off black leaders to get what votes he can. He wrote that black voters would be upset about the discontinuation "free food stamps, disability checks, crazy checks, baby checks, low rent and no rent housing, free health insurance, free General Motors cars and trucks, and a lot of other stuff that we the public do not know anything about." So, he wrote, Trump should pay off black leaders and "get what votes he can."
In a July 2018 editorial, he wrote "Had a Ku Kluxer lit in on Barack Obama like Maxine Waters has attacked Donald Trump, the establishment would have beat its plow shares back into swords and ravished the South again. … [Waters] was not taught how to respect anything other than some African or Democrat."
Racism is not the only content that has made its way into the Democrat-Reporter over the years, Sutton has called for public hangings and bombing Muslims, written anti-Semitic tropes and advocated for a return to the times when women weren't allowed to speak in church.
In 2018, he wrote, "Let's give these opioid addicts six weeks to quit. Let's give the illegal drug dealers six weeks before we hang them on the courthouse lawn."
In another, he called former Secretary of State Hillary Clinton a "fat witch (or female dog) who wants to be the first woman president." Parenthesis retained.
Sutton has written a number of editorials that used racist language while criticizing black NFL players. In a 2017 editorial, he wrote, "Some of the news programs are making a big to-do about black football players kneeling in the stadiums. That's what black folks were taught to do two hundred years ago, kneel before a white man. … Let them kneel!"
Another NFL editorial said "foreigners to America brought in HIV, AIDs, etc."
And the offensive content isn't just limited to the opinion page.
When a 9-year-old girl from Linden died by suicide after falling victim to racist bullying, the paper published stories questioning whether the racist bullying actually happened. Another tone-deaf headline read, "Westside Elementary 9-year-old from Linden ends her misery, life."
The paper isn't published online, only in print, so it's no surprise this content hasn't made headlines outside the borders of Marengo County. The paper only had a circulation of a few thousand copies a week in 2015. Following industry trends, it's likely dropped more since then.
Sutton has attacked women other than Clinton, too. He called Christine Blasey Ford, the woman who last year accused then-Supreme Court nominee Brett Kavanaugh of sexual assault during their teens, a "tramp." Speaker Nancy Pelosi, Sen. Dianne Feinstein and Rep. Maxine Waters, Sutton wrote, were "loose lipped females."
He went on, "This gives a lot of credence for Peter writing that women should not be allowed to talk in church."
He's attacked members of the LGBT community, too. In 2015, he pitted LGBT people against the black community by accusing gay people of "taking the spotlight away from the blacks who wanted to march across the Pettus Bridge in Selma."
"Of course, women appreciate the effeminate appeals of those who are closely aligned with their own way of thinking," Sutton wrote, arguing gay men have had outsized influence over western art and culture.
In a 2016 editorial, he criticized Republicans as "sweet little no-nothing men who listen to homosexuals and fat women complain about Trump."
The Alabama Political Reporter published a story last year in which several former employees of the Anniston Star accused H. Brandt Ayers, the then-chairman of the newspaper's board and its former publisher, of sexually assaulting them decades ago.
After we broke that story, Sutton took notice.
He wrote a month later in February, "Noticed last week a newspaper friend got alleged as assaulting female employees." The title of the story: "Don't even get close to women." He continued, "When a woman tempts a man and he doesn't snap up the bait, the woman gets upset and speaks disparagingly of the man. Should he accept her invitation, he can later be allegedly guilty of sexual assault."
Sutton has been at The Democrat-Reporter since 1964. He inherited it from his father. He has worked there for years as the editor-publisher, meaning he both owns the paper and manages its editorial content. The Sutton family has operated the paper since 1917.
He and his late wife, Jean Sutton, have received awards from the Society of Professional Journalists and the Hugh M. Hefner First Amendment Award for their stories on the Marengo County sheriff. In 2007, he was inducted into the University of Southern Mississippi's Mass Communications and Journalism Hall of Fame.
In 2009, he received the Distinguished Community Journalist Award from Auburn.
The chair of Auburn's Journalism Advisory Council said Tuesday its members voted by email today to strip the award. The same award was given to Ayers and has since been removed from the school's website.
The University of Southern Mississippi also responded quickly to the coverage.
"Within the last few hours, the School of Communication at the University of Southern Mississippi learned of Mr. Goodloe Sutton's call for violence and the return of the Ku Klux Klan," their statement read. "Mr. Sutton's subsequent rebuttals and attempts at clarification only reaffirm the misguided and dangerous nature of his comments."
Linden is home to less than 2,000 people, and its demographics are essentially split between African-Americans and whites.
Local state lawmakers Sen. Bobby Singleton and Rep. A.J. McCampbell, Democrats from neighboring Greensboro and Livingston, told AL.com Monday that they weren't surprised by the editorial.
"He's been making those kind of racist epithets for a long time," Singleton said.
Both said they don't subscribe to the paper.
The Alabama Press Association has censured Sutton and suspended his paper, The Democrat-Reporter. The association may vote at its next meeting on expelling the paper from the group.
Jones tweeted the editorial was "disgusting" and Sutton should resign now.
OMG! What rock did this guy crawl out from under? This editorial is absolutely disgusting & he should resign -NOW!

I have seen what happens when we stand by while people-especially those with influence- publish racist, hateful views.

Words matter. Actions matter. Resign now! https://t.co/V1V1vxDBKH

— Doug Jones (@DougJones) February 19, 2019
Print this piece
Judge hears testimony over temporary abortion ban during COVID crisis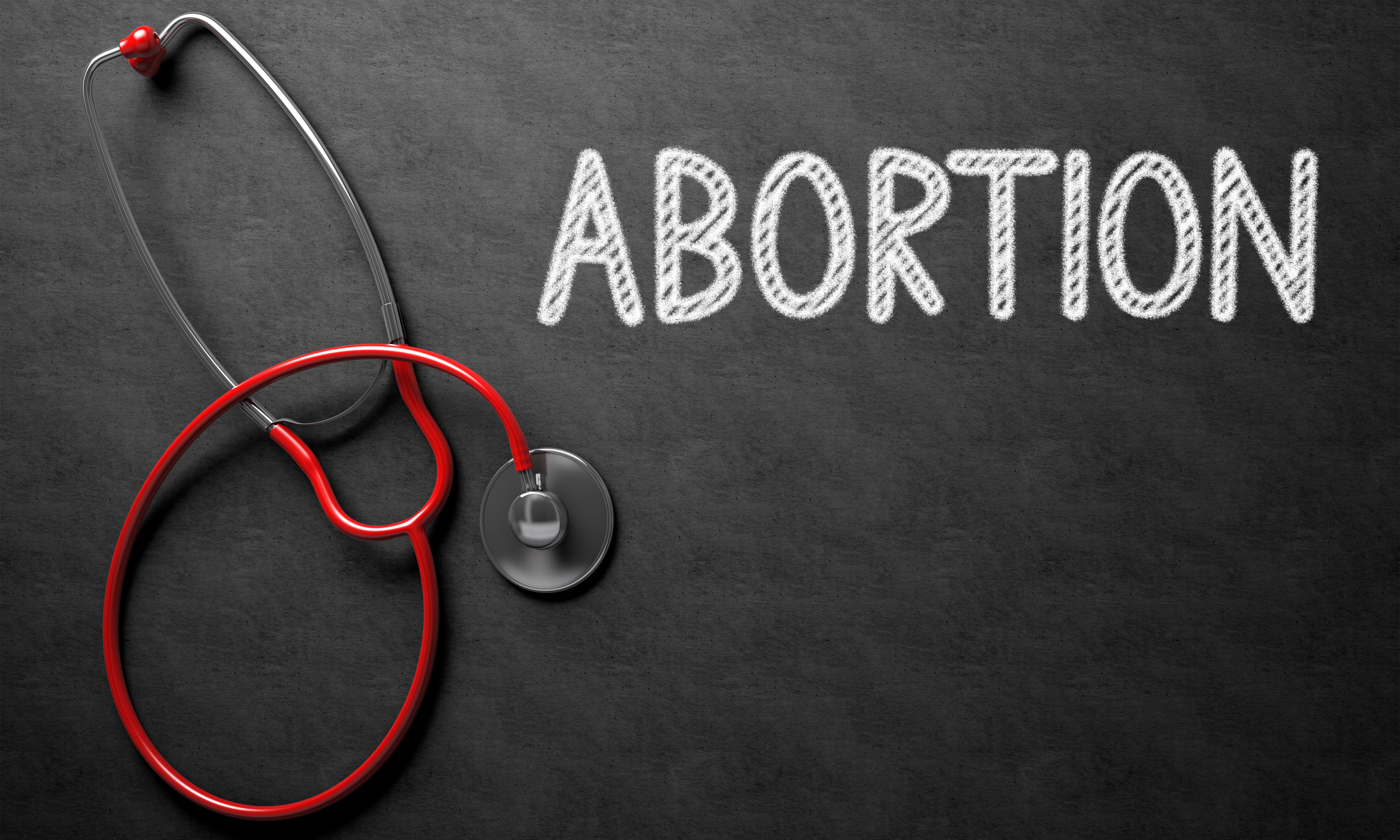 A federal judge on Monday heard testimony during the first hearing following the judge's temporary restraining order last week, which temporarily barred Alabama from prohibiting abortions during the novel coronavirus outbreak.
U.S. District Judge Myron Thompson heard testimony from Alabama State Health Officer Dr. Scott Harris and Dr. Yashika Robinson, the named plaintiff in the case who operates an OBGYN office in Huntsville and conducts abortions at the Alabama Women's Center, one of three abortion clinics in the state. 
The American Civil Liberties Union and the ACLU of Alabama filed the suit on behalf of Robinson, which argues that Alabama is restricting access to abortions under the guise of protecting the public from COVID-19. 
The state is defending Harris's March 27 and April 3 public health orders, which prohibit elective medical procedures except those necessary to treat an "emergency medical condition" or to "avoid serious harm from an underlying condition." 
Attorneys with the attorney general's office argue the order's purpose wasn't to target abortion clinics but to prevent the spread of the virus and to save scarce personal protective equipment as health care workers fight the COVID-19 outbreak. 
Harris told the court during the teleconference hearing Monday just that, that his order banned elective procedures to limit the public's exposure to the virus and to help preserve the state's limited supply of PPE. 
Alabama Assistant Attorney General Jim Davis asked Harris whether the Alabama Department of Public Health defined what is and isn't an elective procedure, to which Harris said, "We did not specify. We just said all procedures" and the department instead "left that to the discretion of the provider." 
Harris told the court that it's up to health care providers to determine if their patient meets one of the two of the exceptions spelled out in his April 30 order. 
"Specifically,  can a woman who gets an abortion experience complications that require a followup?" Davis asked Harris, who said yes. 
Harris said one of the goals of his order was to prevent stress on the state's health care system in the event an elective procedure requires emergency care. 
"We didn't try to think of every possible procedure or every possible scenario, but I think, generally speaking, procedures do consume PPE," Harris said. 
Alexa Kolbi-Molinas, an attorney with ACLU, asked Harris about an ADPH directive regarding the COVID-19 outbreak that state health care providers are to seek guidance from organizations including the American College of Obstetricians and Gynecologists.
"Were you aware that ACOG and other organizations have issued a joint statement stating that they do not support COVID-19 responses that cancel or delay abortion procedures?" Kolbi-Molinas asked Harris. 
"No. I'm not aware of that," Harris said. 
Harris agreed during questioning that he cannot say how long his order barring elective procedures might last, and said that China's ability to slow the spread of the virus was the result of strict travel restrictions that would be difficult to implement in Alabama.  
Kolbi-Molinas asked Harris about Alabama's infant and maternal mortality crisis, which preceded the COVID-19 outbreak and noted that Alabama women die from childbirth complications at more than double the rate of women nationally, and rank third-highest in the nation in maternal death rates. 
Kolbi-Molinas pointed out through questioning that ADPH licenses abortion clinics and has the authority to take action against a clinic that violates an emergency order, and that prosecutors could also take action against them if ADPH declined to do so. 
Kolbi-Molinas asked Harris about the inclusion of gun stores as "essential" businesses in his April order, which allows the stores to remain open. 
"There are more than three gun stores in Alabama, aren't there?" she asked. 
"I think you're probably right about that," Harris said. 
Kolbi-Molinas asked whether Harris knew if gun stores in the state are screening employees or customers for fevers, and Harris said that he did not. 
She asked if he was aware that the FBI conducted background searches for more than 100,000 gun purchases in Alabama during March, in which a customer must come into the store in person. Harris said he was unaware of that figure. 
"Would you say the decision to designate gun stores as essential retailers was driven by public health considerations?" Kolbi-Molinas asked. 
"I think the whole list of non-essential versus essential businesses was something that we're trying to do as quickly as possible, and we really concentrated mostly on what we thought were close-contact professions," Harris said. "Clearly, there are actually, literally hundreds of exceptions here, and we may not have gotten them all correct, but I think we were trying to do them as quickly as possible." 
Dr. Yashika Robinson told the court that she has canceled some appointments during the COVID-19 crisis that she considers elective, including hysterectomies and tubal ligations. 
"They weren't considered emergencies," Robinson said. 
Asked why she hasn't canceled abortions, Robinson said "they are time-sensitive. They cannot be delayed without causing harm." 
Alabama law bans abortions beyond 21 weeks and six days, Robinson said. 
Robinson said complications from abortions are "less than one percent" and abortions are about ten times safer for women than carrying a pregnancy to term. 
Approximately 20 percent of pregnant women will miscarry, and about half of those will require medical attention, Robinson said. 
Robinson said women decide to have an abortion for a variety of reasons, from "a pregnancy that is just not developing correctly" and some "already have children" and decide to have an abortion so they can better care for the children they have.
"Some women, they just know it's not the time for them to start a family, or increase their family size," Robinson said. Most of the women she provides abortions for are low-income and many have no insurance. 
A delay in getting an abortion increases health risks for the woman, she said.  
"Every week matters for these patients," Robinson said. 
Some women try and self-induce an abortion if they don't have access to care, Robinson said, and can injure themselves badly doing so, requiring emergency room care. 
"Those patients usually require multiple days of hospitalization," Robinson said, which uses more PPE than would an abortion in a clinic. 
The state filed an additional clarification with the court Sunday regarding how the state would determine which procedures are covered by one of the two exceptions.
"Defendants would clarify that while reasonable medical judgment of all healthcare providers will be treated with respect and deference, a health care provider's assertion that a procedure meets one of the exceptions is not conclusive proof that the procedure meets one of the exceptions in the March 27 order or the current April 3 public health order," the state's filing reads.
Robinson told the court that she fears her medical judgment wouldn't be recognized by the state were she to decide to conduct an abortion.
Assistant Attorney General Brad Chynoweth asked Robinson about screening procedures she's adopted for patients at her clinic, which include her request for a patient who might present with COVID-19 symptoms to postpone the procedure. 
"You're taking into account risk for others. Not just the patient herself, correct?" Chynoweth asked. 
"Absolutely," Robinson said. 
Chynoweth asked if physical examinations are done before a medication abortion, and Robinson said they are and that appropriate PPE is used during the exams. 
Chynoweth noted during questioning that during surgical procedures 6 feet of distance between a doctor and the patient isn't possible and PPE must be used. 
Chynoweth asked if she has any N95 masks at the clinic, and Robinson said "we have a few" but that they've not been used as she's not seen any patients who presented with symptoms of COVID-19. 
Asked if any abortion could be postponed, Robinson said some abortions could be postponed, but any delay of weeks or even days could mean a higher likelihood of health complications for women. 
Judge Myron Thompson at the close of testimony asked attorneys on both sides about who or what agency would handle a criminal complaint resulting in the order, and was told the state Attorney General's office has the authority to do so. 
Thompson asked for proposed opinions from both sides to be filed with the court by 8 a.m. Wednesday.
The Fifth Circuit Court of Appeals in Texas last week ruled that the state's temporary ban on abortions amid the COVID-19 crisis could continue.
Judges in Ohio on Monday ruled that most abortions could continue following a lower court's ruling that upheld the state's temporary ban.
Print this piece