Opinion | Hoover ISIS bride should face the U.S. justice system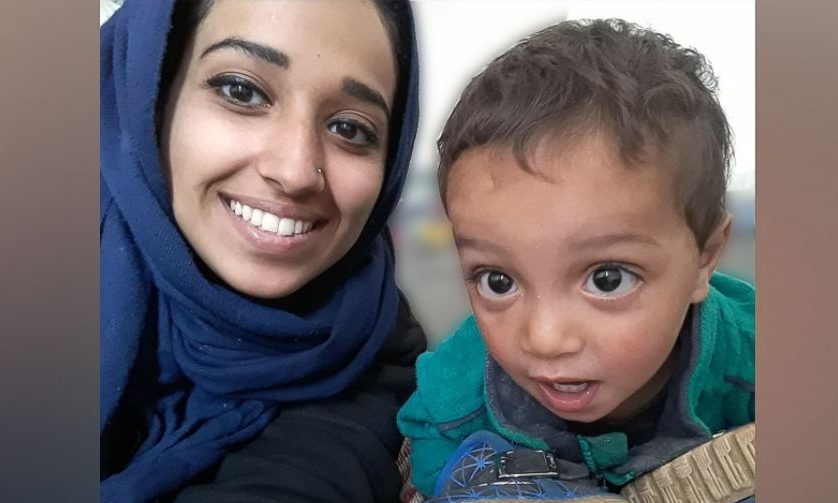 Hoda Muthana should face the U.S. justice system.
Let's get that out of the way right up front. The young woman from Hoover who left the country a few years ago to join the Islamic State, or ISIS, should not be granted free entry into the country again simply because she's now realized that she made a mistake.
Because as mistakes go, that's a doozy. Right up there with paid two guys to beat me up and pour bleach on me so I could fake a hate crime and get paid more by the TV show I'm on.
Muthana screwed up. Royally. And she should face the consequences of her actions, and she should have American law enforcement and intelligence agencies thoroughly investigate her. And she should serve a lengthy jail sentence, if those entities and the courts determine one is warranted.
But we have to let her back in.
I'm sorry, but we do. She's an American, and in America, we believe in a system of justice that determines adequate punishment for those who violate our laws and Constitution.
Muthana should be no different.
If we can find a place in our justice system for a man who shot dead people worshipping in a church service or those who shot dead young kids in a school, then we should be able to find a place for Muthana.
Honestly, I would think the people of Alabama would be most understanding about this. Particularly those who continue to fight to preserve monuments to men who led a revolt against the U.S. — men who turned their backs on their county over an awful, horrifying cause.
Seems like we should know better than anyone that sometimes folks just get twisted up and make awful decisions.
Particularly when religion is involved.
How many dumb and downright terrible things have occurred in Alabama in the name of religion?
Our ancestors used it to justify slavery. It was used to justify Jim Crow laws. I've heard it used to defend not providing welfare to poor people. It was used a few years ago to justify a terrible anti-immigration bill.
And let's be honest, religion is truly at the heart of wanting to keep Muthana out of the country. Our fear of Islam — particularly "radical Islam" — will lead us to violate any portion of the Constitution.
And that's exactly what several state and national politicians are doing right now — vowing to prevent Muthana from re-entering the U.S. to stand trial.
Secretary of State Mike Pompeo, at the direction of the president, led the way. Alabama Congressman Gary Palmer agreed with them.
"Those who betray the country and fight for ISIS have to suffer the consequences for their actions. Secretary Pompeo has expressed that she has no legal basis to return to the U.S. and I agree with him. She forfeited the privileges of citizenship when she provided aid to radical extremists seeking to kill Americans," Palmer told AL.com.
Except, that's not how it works. You can't forfeit your citizenship by making dumb choices.
And in America, we determine the loss of citizenship through our court system.
Look, the courts may determine that Muthana fought in a foreign army or in some way renounced her citizenship or that she committed an act of treason against the country.
If so, bye, Muthana.
But one of the things that makes this greatest country is that our court system — flawed as it might be — is the answer to these questions. It has to be.
If we allow fear and anger to push us into abandoning our system of justice, we all lose.
Print this piece
Opinion | What happened in Huntsville Wednesday night was disgraceful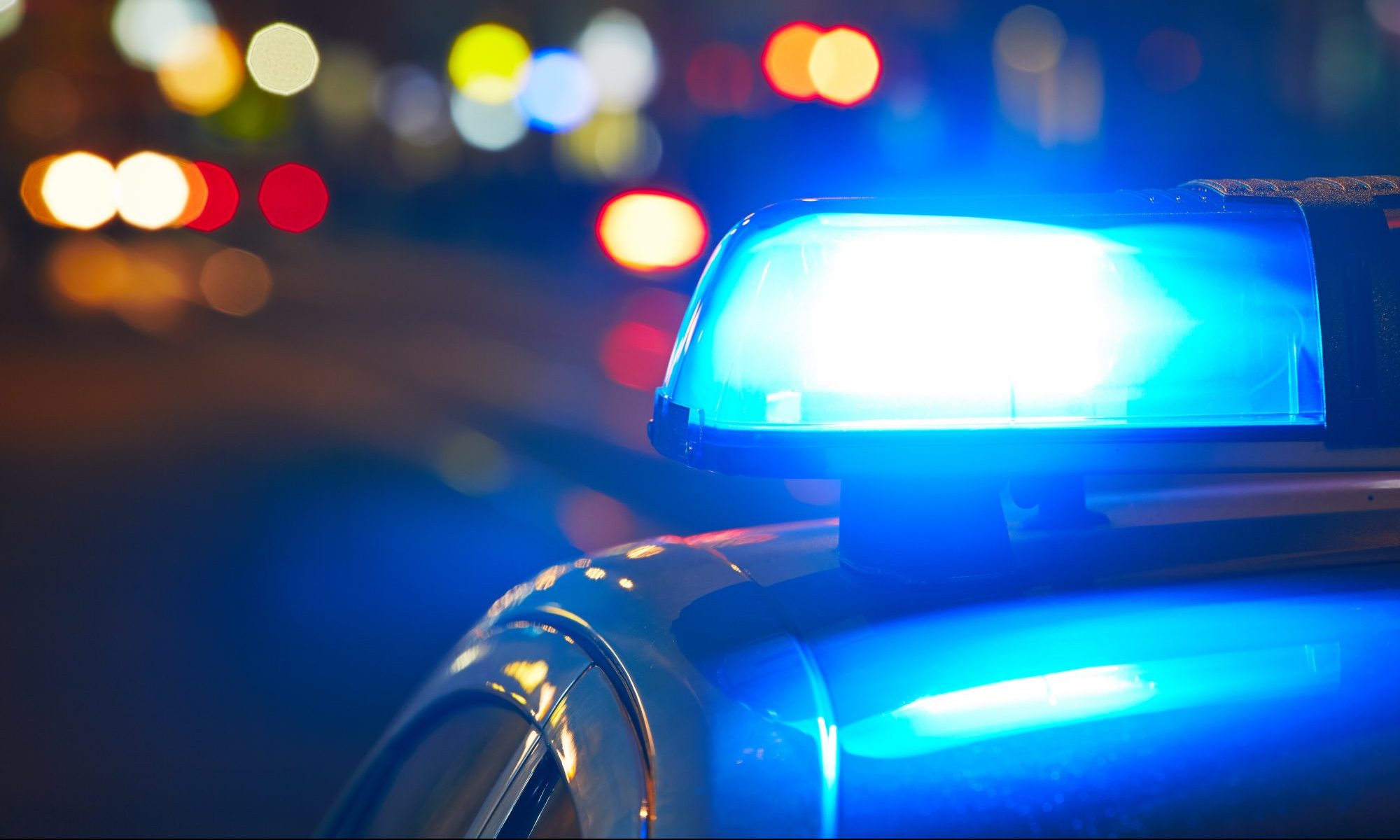 Law enforcement officers in Huntsville assaulted dozens of people Wednesday night following a peaceful protest and march. 
This is the accurate description of what took place in Huntsville. 
I don't care what you heard on "the news" or what you read on Facebook or Twitter. That's what happened. 
Following a peaceful protest downtown — for which the NAACP obtained a permit, because it planned to block traffic — dozens of protesters, gathered to speak out about police brutality of black citizens in the aftermath of the murder of George Floyd, began to march around the downtown area. 
This is their right. It is guaranteed by the U.S. constitution. 
Contrary to popular belief, and according to legal guidance posted by the American Civil Liberties Union, you do NOT need a permit to peacefully assemble. In fact, it is against the law for anyone — or any law enforcement agency — to prevent you from peacefully assembling in response to a breaking news event.  
And yet, that's exactly what happened in Huntsville. 
Huntsville Police, the Madison County Sheriff's Department and — for some reason that no one could immediately explain — the Alabama State Troopers began firing tear gas and rubber bullets at people who were peacefully marching. 
In attempting to explain why such actions occurred, Lt. Michael Johnson of HPD essentially admitted that officers acted improperly. 
He told TV station WHNT-19 that officers attempted to clear the area by telling the lawfully gathered crowd to disperse. When the crowd instead decided to exercise its right to assemble, Johnson said, officers began using force, including firing the rubber bullets at innocent men, women and children and spraying the crowd with pepper spray and tear gas. 
(Just a quick little FYI: Tear gas has been deemed a chemical agent and the Geneva Convention specifically bans its use in war. But it's still legal for police departments to toss into peaceful crowds.)
Johnson said officers used force because they weren't "going to roll the dice" and take a chance that the crowd could become hostile. 
Which — and while I'm no attorney, I feel comfortable going out on this limb — is not how the law works. You can't impose force because you believe someone might break the law. Particularly when there is no evidence of that. 
And how do we know there is no evidence of it? 
Because Johnson just kept on talking during that interview, an interview led by WHNT's Jerry Hayes, who was — and I'll put this kindly — very police-friendly. As Hayes praised the police response and told everyone that the cops really had no choice but to clear the area by gassing children, Johnson explained just how well it had all gone. 
No officers were injured, Johnson said. No property was damaged, he said. They even had single-digit arrests/detainments, he said. 
So, again, law enforcement fired rubber bullets at peacefully assembled men, women and children who didn't damage property, didn't assault police officers and had every right to march on and alongside a public street. 
It's not hard to understand why people are marching against police abuse. 
Democratic state Rep. Anthony Daniels, who represents the Huntsville area and who spoke earlier in the evening at the NAACP-organized event, compared the actions and the optics of the police attacking citizens to "Bloody Sunday" in Selma. On that day in 1965, Alabama State Troopers attacked a group of peaceful marchers because the marchers refused to disperse, and instead continued their march out of Selma towards Montgomery.
"I want someone to explain to me what the state troopers were doing at a peaceful event," Daniels said. "What happened was a disgrace. That was a peaceful protest. Those people were following the laws and were not out of line."
The same cannot be said for the officers. 
There are a number of videos of cops from various agencies firing tear gas canisters at people who are posing no threat, and in most cases are backing away from the officers, and randomly spraying down groups of people with pepper spray for no discernable reason. In one video that was viewed several hundred thousand times by late Wednesday evening, an HPD officer exits his patrol car, pepper spray in hand, and just starts strolling along, periodically dousing terrified people with the spray. 
It was disgraceful. It was ignorant. It was, most of all, simply wrong. 
There has been a lot of condemnation over the last few days of violent protests and criminal acts. And rightfully so. While many people understand and can empathize with the anger that lies beneath these protests, the majority doesn't want to watch cities burn. 
I hope the same people who condemned those acts will also speak out against the violence committed by law enforcement in Huntsville on Wednesday.
Print this piece