Opinion | Crossroads: Immigration
Growing up, my parents taught me the basic values of fairness and following the rules. I think these values were common in households all across our state and country.
In today's society, those two basic values need to be applied to the ongoing debate about illegal immigration.
In terms of fairness, we have people who are going through the legal process to enter our country, which takes time and effort, only to have people skip that entire process and just walk across our border illegally. That goes against the basic value of fairness.
Also, we are a nation built on laws, but currently illegal immigrants openly disregard the rules and laws of our country. By not holding them accountable, we are further encouraging a culture where the rule of law does not matter.
Currently, we find ourselves at a crossroads as a nation.
Down one path is the status quo of broken immigration policy, porous borders, and a steady flow of drugs, violence, and human trafficking across the southern border.
Down another path is what Democrats advocate for: open borders, limited funding for national security measures at the border, and disregard for the rule of law.
But, down the final path is strong border security, including increased funding for a border wall, cracking down on criminal aliens in the United States, and reforming our broken immigration system in a way that works for American citizens, not for foreign interests.
Unfortunately, the Democrat leadership in Washington is pulling the nation down the path to the left, the path that threatens our national security.
Because of this, the President was recently left with no choice but to declare a national emergency to secure the funds necessary to adequately secure our border. As much as I wish that it had not come to this point, I stand with President Trump on this action to get a handle on our immigration crisis.
If the Democrats in control in Congress will not act in the best interest of the American people, then it is up to the President to take the necessary steps to keep our nation safe.
I have heard from countless people throughout Alabama that they are worried about the influx of drugs and violent crime across our Southern border due to illegal immigration.
We see story after story each week of criminals arrested by the dozen trying to enter our country illegally, murders committed by illegal immigrants who are members of violent gangs, and the myriad of deaths caused by overdose from drugs originating in Central and South America.
This must stop.
Once we can get a handle on the countless illegal crossings each week, we can move to reforming our broken system, combatting sanctuary cities, and encouraging people down legal paths to citizenship.
For the officer killed in California at the hands of an illegal immigrant, I will fight this fight. For the three Americas killed in Missouri by an illegal immigrant released without the knowledge of ICE, I will fight this fight. For the young woman raped by a previously-deported illegal immigrant in Shelby County, I will fight this fight.
For the people of Alabama, and for the people of the United States, I will remain committed to seeing this fight through to the end to secure our borders.
We need to return the commonsense, family values of fairness and following the rules to the immigration debate. By doing that, we can take our nation down the path toward secured borders, safer communities, and a more prosperous nation.
Opinion | Celebrating the Nineteenth Amendment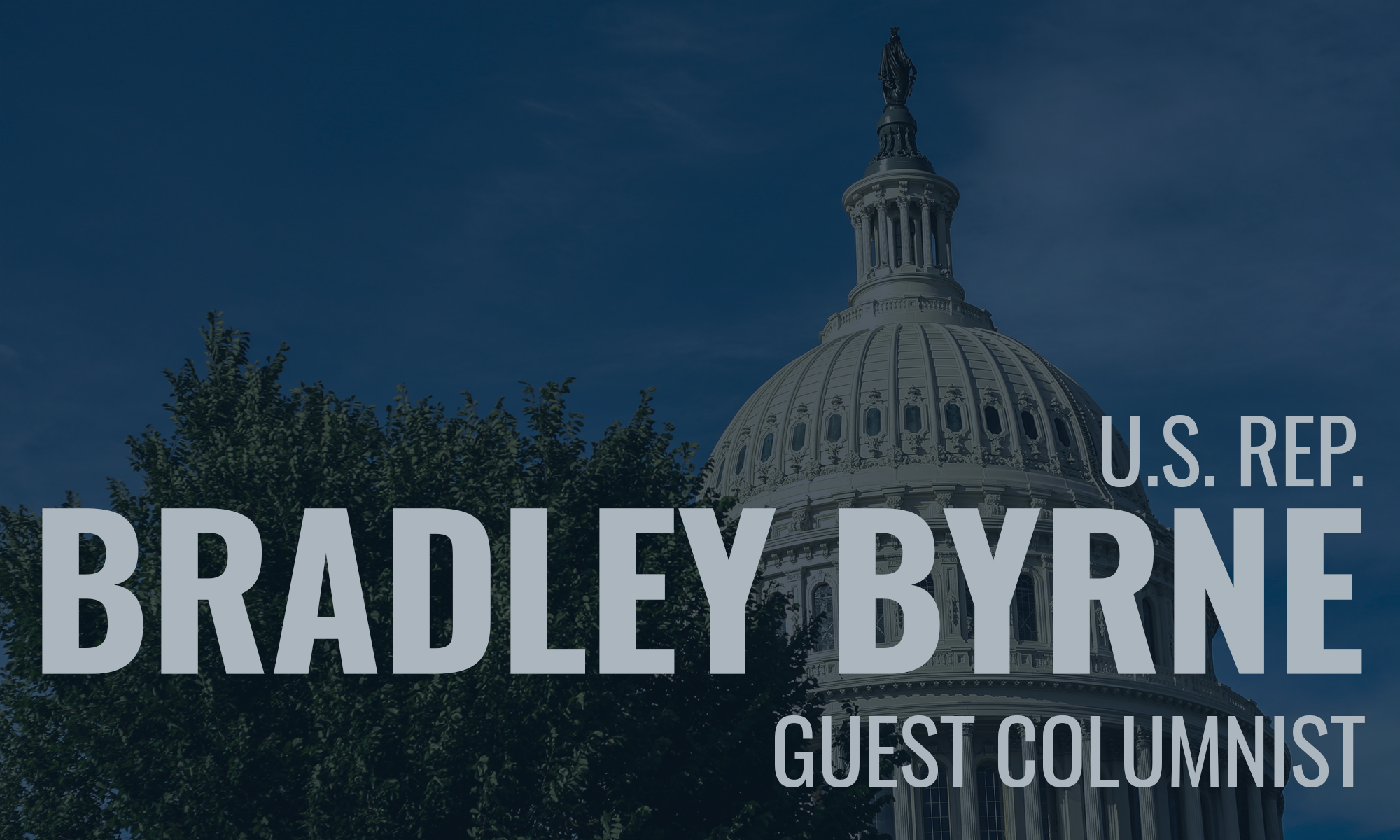 On August 18, the U.S. will celebrate the 100th anniversary of the ratification of the Nineteenth Amendment to our Constitution which guaranteed women's right to vote.  The women's suffrage movement in our country began in the 1840s as women abolitionists saw the parallels between the effort to free enslaved Americans and their own desire to vote.  A convention was held in Seneca Falls, New York in 1848 which produced an organized group led by Elizabeth Cady Stanton and Susan B. Anthony, among others.
The two movements worked together until women suffragists became angered over the fact the Fifteenth Amendment gave freed slaves the right to vote but didn't extend that right to women.  Over the next 50 years women suffragists labored to gain the franchise.  One bloc worked to pass a constitutional amendment at the national level while another focused on the individual states.  The Wyoming Territory was the first to give women the right to vote in 1869, followed by the Utah Territory and Idaho.
Momentum built in the 1910s when Washington state, California, Oregon, Arizona, Kansas, the Alaska Territory, Montana, and Nevada gave women the right to vote.  But, states in the East and South were reluctant to do so and the effort to add a constitutional amendment picked up speed.  While Republicans were generally supportive, Democrats weren't.  President Woodrow Wilson preferred a state by state approach, but suffragist leaders kept up the heat, even sneaking a banner challenging him into his speech to a joint session of Congress.
When the US entered World War I some wanted the suffragists to back off, but they indignantly fought on with the argument that the fight for freedom and democracy in Europe should be paralleled at home with a constitutional amendment enfranchising the one half of the U.S. population denied the right to vote.  By 1918, President Wilson changed his mind.  The House passed the amendment, but the Senate couldn't get the two thirds required vote even after Wilson took the unprecedented step of addressing them on the Senate floor.
Suffragist pressure finally swayed enough votes to get Senate passage in 1919, and ratification was achieved with Tennessee's vote on August 18, 1920.  It's hard to imagine that my two grandmothers, both adult women with families of their own, weren't allowed to vote until that year.  The Nineteenth Amendment is too often a forgotten part of our history, but I hope we will use this anniversary to remember how important it continues to be.
When I look around Alabama, I see the fruit of the suffragists' labor.  We have a female governor in Kay Ivey and two female members of Congress, Martha Roby and Terry Sewell.  Women serve as Federal judges, state appellate and court judges, district attorneys, and in the Legislature.  I work with women county commissioners, mayors, and city council members across the First District.  They, each of them, make great contributions to our quality of life and the administration of justice.
My little granddaughter, Ann-Roberts, is a very smart and active girl.  I have no idea what she will do when she grows up, but she'll be darn good at whatever that is.  Imagine telling her she can't vote or hold public office.  I can't.  And, I'm glad my grandmothers finally got to vote.  It took far too long to give it to them.  Let's remember this important anniversary and the value to all of us of our previous right to vote.