Three Alabamians recognized at White House during Black History Month event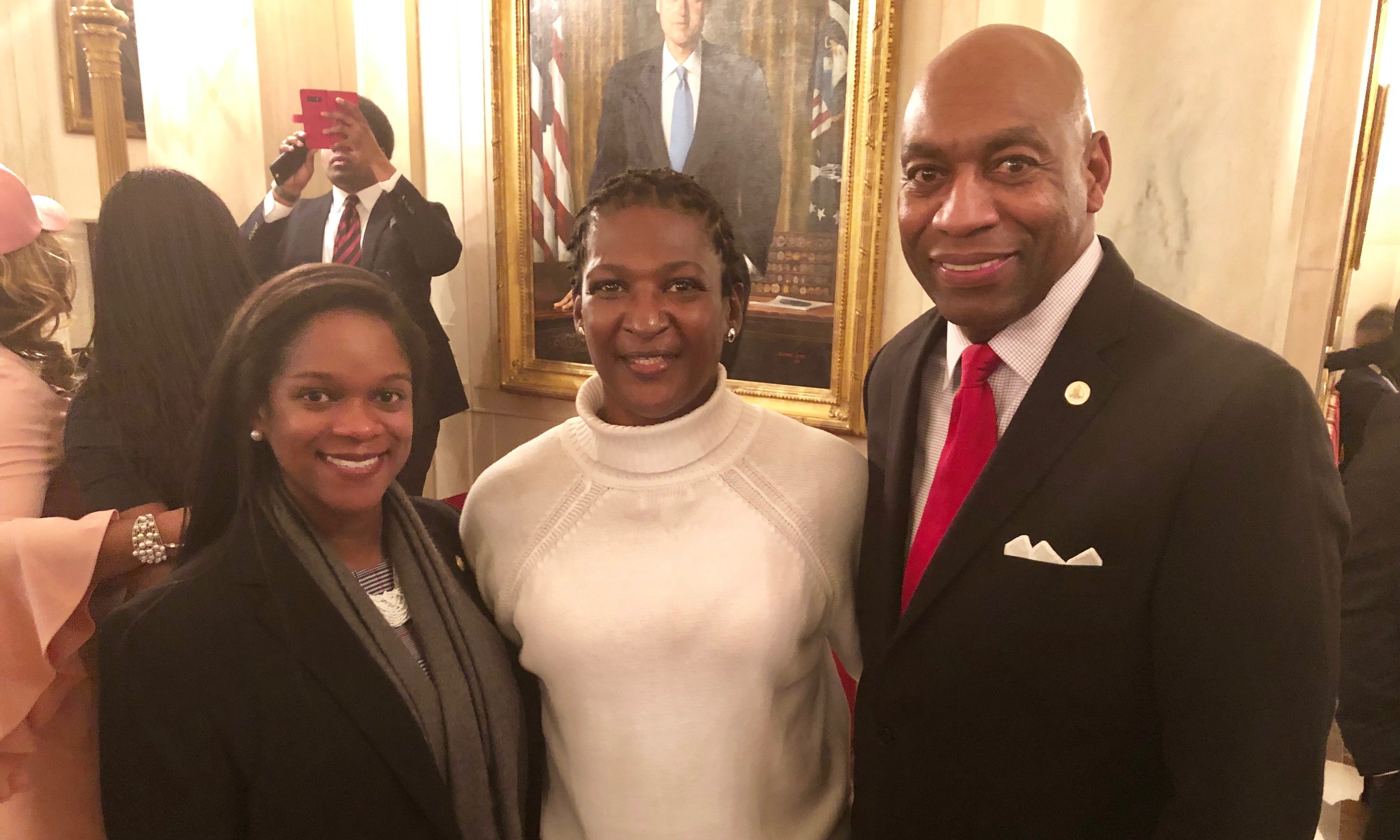 Alabama Department of Labor Secretary Fitzgerald Washington and Gov. Kay Ivey's Minority Affairs Director Nichelle Nix were among 350 guests selected to attend a reception hosted by President Donald Trump and First Lady Melania Trump in honor of Black History Month.
The event Thursday evening honored the extraordinary contributions of African-Americans across the country.
Ivey applauded the two members of her cabinet and another Alabama woman for being recognized at the reception.
"The state of Alabama is proud to have these two very deserving individuals, Secretary Washington and Director Nix, represent our state at the White House," Ivey said. "They serve as a reflection of Alabama's tenacity to reach new heights and are helping to pave the way for Alabamians, in each of their fields respectively."
Alabama has broken several historical labor records under Washington, which includes having the most jobs, the lowest unemployment rate and the largest workforce ever in the state.
"There are so many incredible contributions to history that were accomplished by our African American forebears, and our contemporaries are carrying on that tradition, helping to make this country the best it can be," Washington said. "I was honored to be chosen to represent Alabama as the nation celebrates Black History Month at the White House and am proud to serve the state of Alabama as the first African American Secretary of Labor."
Last year, Nix helped launch the Alabama HBCU Co-Op program as part of Ivey's Strong Start, Strong Finish initiative's focus on apprenticeships and work-based learning programs.
"It was truly an honor to receive an invitation from the President and First Lady to attend the celebration for National African American History Month at the White House. A humbling moment of the evening came when President Trump took a moment to honor a notable group of African American men and women – one of whom was Catherine Toney, an Alabama woman," Nix said.
Trump also recognized Mobile native Catherine Toney for being the first woman to be released under the FIRST STEP Act.
This act, among other things, is intended to reduce criminal disparities that have historically disproportionately affected African American communities.
Toney was released after serving 16 years in prison.
"I had the pleasure of speaking with Ms. Toney and will work in collaboration with my colleagues in Governor Ivey's Cabinet to ensure that Ms. Toney, and other newly released individuals like her, have the assistance needed to fully get back on their feet," Nix said.
Governor announces auto supplier IAC plans Alabama expansion
IAC is committing $34.3 million in new capital investment to expand its new manufacturing facility located in Tuscaloosa County.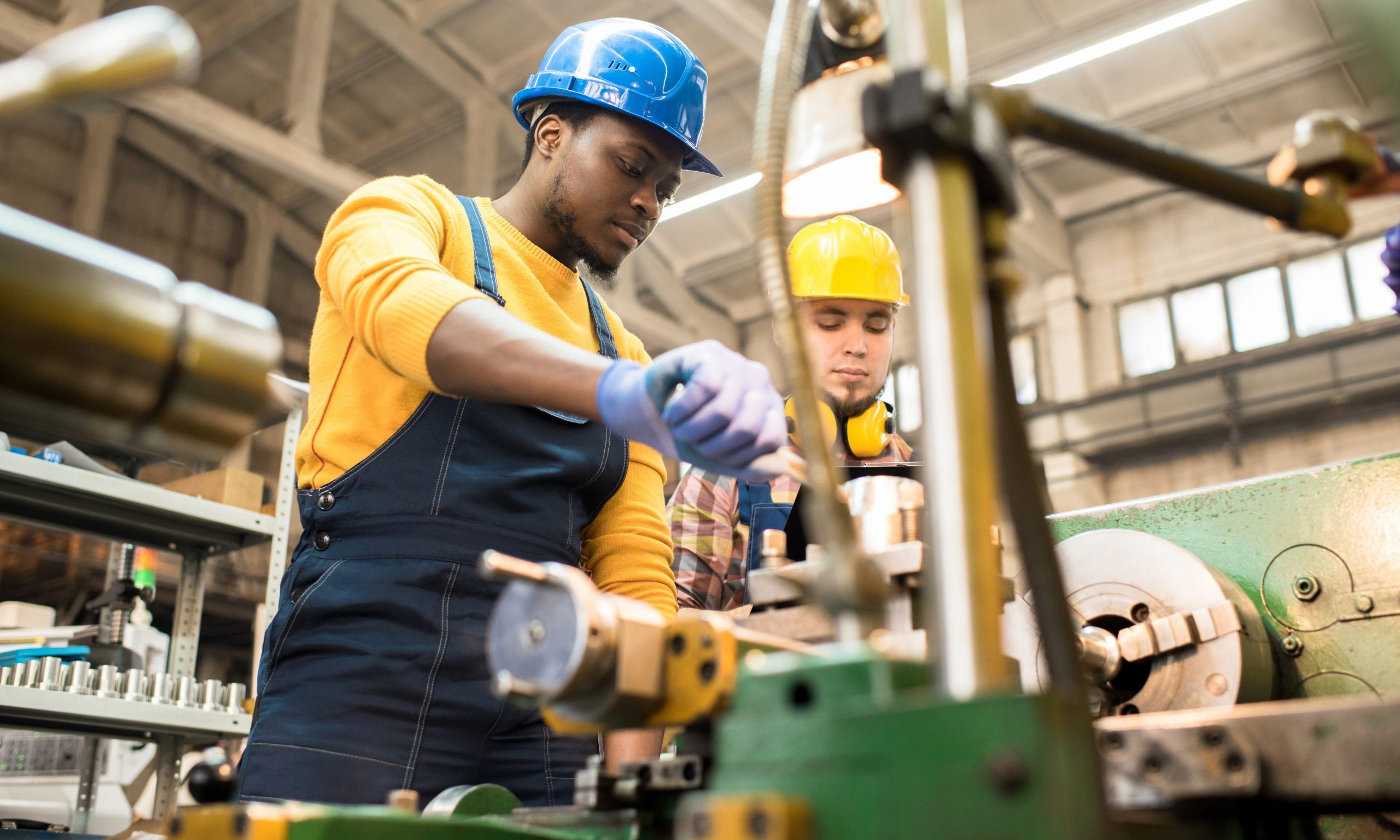 Gov. Kay Ivey announced Monday that International Automotive Components Group North America Inc. plans to invest over $55.9 million in expansion projects that will create 182 jobs at two Alabama facilities.
"International Automotive Components is a leading global auto supplier, and I am pleased that this world-class company is growing significantly in Alabama and creating good jobs in Cottondale and Anniston," Ivey said. "IAC's growth plans show that Alabama's dynamic auto industry continues to expand despite today's challenging environment."
Nick Skwiat is the executive vice president and president of IAC North America.
"Alabama was the logical choice due to its skilled workforce and proximity to the customer," Skwiat said. "We are excited to see the continued growth of the automotive industry in Alabama and we plan to grow right along with it. We thank the Governor and Secretary Canfield for their leadership in this sector."
IAC is committing $34.3 million in new capital investment to expand its new manufacturing facility located in Tuscaloosa County. This facility will produce door panels and overhead systems for original equipment manufacturers. That project will create 119 jobs at the production site in Cottondale.
IAC also plans to invest $21.6 million at its manufacturing facility located in the former Fort McClellan in Anniston. That East Alabama project will create another 63 jobs.
This project builds on a milestone 2014 expansion that doubled the size of the Calhoun County facility. There IAC manufactures automotive interior components and systems. Key components produced at the Anniston plant include door panels, trim systems and instrument panels for original equipment manufacturers.
IAC Group is a leading global supplier of innovative and sustainable instrument panels, consoles, door panels, overhead systems, bumper fascias and exterior ornamentation for original equipment manufacturers.
IAC is headquartered in Luxembourg and has more than 18,000 employees at 67 locations in 17 countries. The company operates manufacturing facilities in eight U.S. states.
"With operations around the globe, IAC is the kind of high-performance company that we want in Alabama's auto supply chain to help fuel sustainable growth," said Alabama Commerce Secretary Greg Canfield. "We look forward to working with IAC and facilitating its future growth in this strategic industrial sector."
Danielle Winningham is the executive director of the Tuscaloosa County Industrial Development Authority.
"International Automotive Components is a valued part of Tuscaloosa County's automotive sector," Winningham said. "We are grateful for IAC's investment in our community and the career opportunities available to our area workforce as a result of their investment."
"The City of Anniston is excited that IAC has made the decision to expand here. I have enjoyed working with the leadership at IAC, the Calhoun County EDC, and the state of Alabama to get this project finalized," said Anniston Mayor Jack Draper. "This is even further evidence that Anniston is indeed open for business."
Only Michigan has more automobile manufacturing jobs than the state of Alabama. Honda, Mercedes, Hyundai, Polaris, Toyota and soon Mazda all have major automobile assembly plants in the state of Alabama.