Alabama Bicentennial Stamp unveiled
Saturday, the U.S. Postal Service commemorated Alabama's bicentennial and entry as the 22nd state in the union. The USPS unveiled the Alabama Statehood Forever stamp during the Alabama200 ceremony at the EarlyWorks Children's Museum in Huntsville.
"Since becoming America's 22nd state on December 14, 1819, Alabama has built a rich history grounded in the diversity, tradition and hard work of its people, and the natural beauty and wonderment of its land," said USPS Acting Chief Human Resources Officer Isaac Cronkhite, who officially dedicated the stamp. "Alabama has been pivotal in the growth of our nation to constantly strive to be a more perfect union."
The Alabama Statehood Forever stamp features an existing photograph taken at sunset in Cheaha State Park on May 28, 2017. Alabama photographer Joe Miller shot the picture from the park's Pulpit Rock Trail, and Pulpit Rock is visible in the foreground. Greg Breeding designed the stamp with Art Director William Gicker.
Joe Miller said, "It was an exciting morning for me today with the first day issue ceremony of the Alabama Statehood Stamp in Huntsville. There were a lot of folks there including several state legislators. Never in my wildest dreams would I think that one of my photos would be on a postage stamp!"
Attendees included: Congressman Mo Brooks, State Senator Arthur Orr, Alabama Senate President Pro Tempore Del Marsh, Speaker of the House Mac McCutcheon, County Commission Chairman Dale Strong, State Senator Greg Reed, Representative Randall Shedd, Representative Ritchie Whorton, Representative Howard Sanderford, Representative Terri Collins, Representative Alan Baker, Representative Mike Ball, Representative Andy Whitt, Representative Rex Reynolds, Economic Developer and Historian Nicole Jones, Historian William Hampton, Historian Jacque Reeves, Alabama Bicentennial Director Jay Lamar, Constitution Hall Executive Director Bart Williams, photographer Joe Miller, Business Council of Alabama Representative Elaine Fincannon, Huntsville Utilities Representative Gary Whitley Jr., USPS acting HR Officer Isaac Cronkhite, and hundreds of other business leaders, state and local government leaders, school children, and representatives from the USPS.
Rain and flooding in north Alabama over the weekend caused the event planners to move the ceremony from Constitution Village across the street to the Early Works Children's Museum. Several attendees walked to the Constitution Hall Park after the event adjourned.
"I enjoyed taking part in this morning's unveiling of Alabama's Statehood Forever Stamp in commemoration of our state's bicentennial at Huntsville's Early Works Museum," Congressman Mo Brooks said on social media. "The State of Alabama's original constitution was signed in 1819 in Huntsville so it is a fitting location for the unveiling. I look forward to more events marking our great state's bicentennial throughout 2019."
"This weekend I was in Huntsville for the unveiling of a commemorative stamp featuring Mt. Cheaha to celebrate Alabama's 200th birthday," Del Marsh said.
Economic developer and historian Nicole Jones said, "It was an honor to be at home this morning with friends from around our state for the Alabama Bicentennial Stamp – First Day of Issue Ceremony. Constitution Village is a special place for our family. I have walked by the site where our state became a state almost daily since I was a little girl and now continue the tradition with my son and daughter. This historic area of town fit today's occasion perfectly. Thank you to all who coordinated this special day."
Speaker of the House Mac McCutcheon said on social media, "Over the weekend, Debora Kennedy McCutcheon and I enjoyed celebrating the unveiling of the Alabama Bicentennial Forever stamp. We were honored to be present with community and state leaders at Alabama Constitution Hall Park to witness such a wonderful time in our state."
Huntsville was the site of Alabama's First Constitutional Convention.
News of the Alabama Statehood Forever stamp is being shared using the hashtags #AlabamaStamp and #Alabama200.
The natural and diverse beauty of the state can be experienced in its many state parks. Alabama boasts 38 national historic landmarks, a national nature preserve, four national forests, eleven national wildlife refuges, a national military park, and a national heritage area.
USPS customers may purchase the Alabama Statehood Forever stamp at The Postal Store at usps.com/shop, by calling 800-STAMP24 (800-782-6724), by mail through USA Philatelic, or at Post Office locations nationwide. Forever stamps will always be equal in value to the current First-Class Mail 1-ounce price.
A video of the ceremony will be available on Facebook.com/usps.
The Postal Service receives no tax dollars for operating expenses and relies on the sale of postage, products and services to fund its operations.
Judge orders Alabama to change voter requirements over COVID-19 concerns
In his 197-page ruling, the judge wrote that "the plaintiffs have proved that their fears are justified."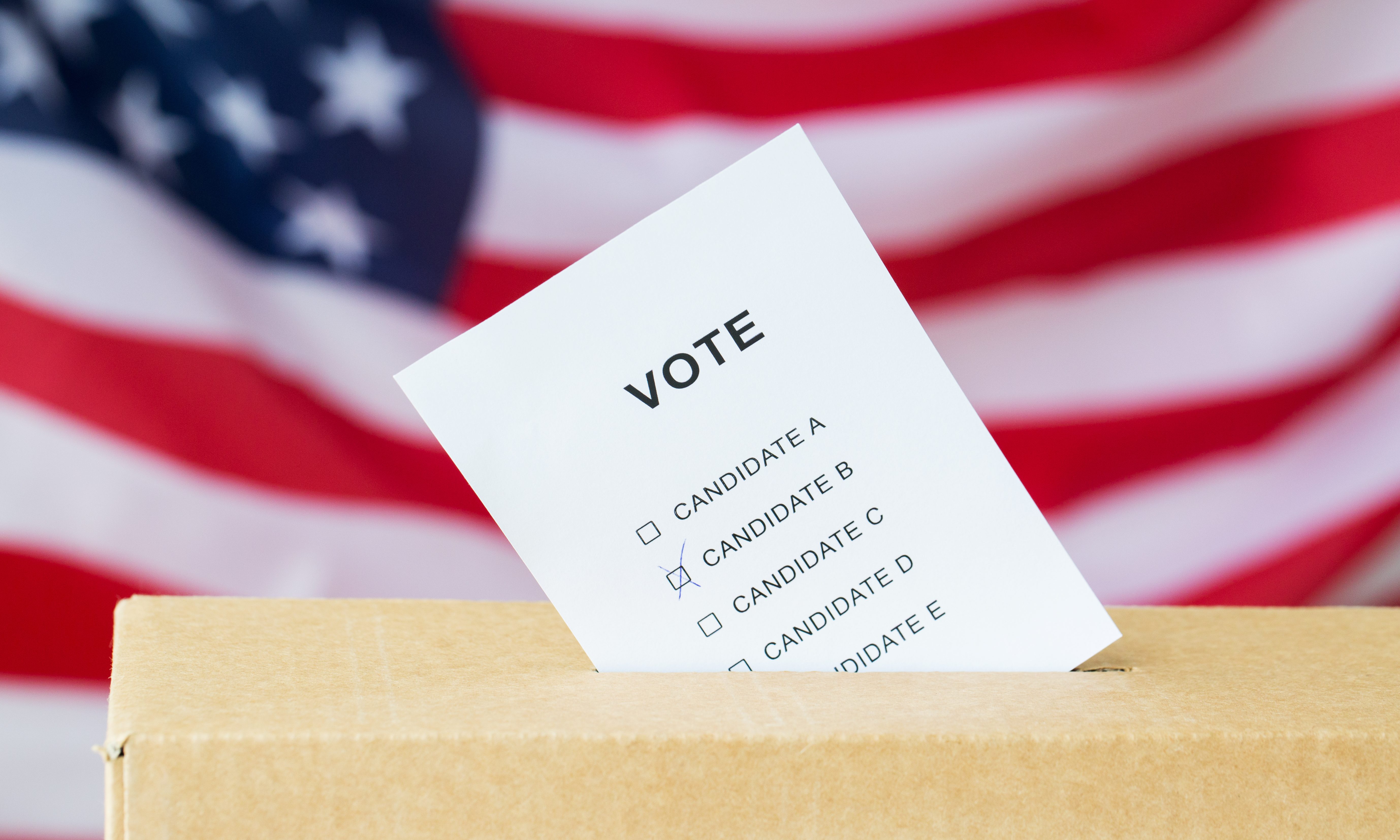 A federal judge ruled in favor of plaintiffs in a case challenging aspects of Alabama's voting requirements amid the COVID-19 pandemic.
U.S. District Judge Abdul Kallon's Wednesday ruling orders the principal defendant in the lawsuit, Alabama Secretary of State John Merrill, to allow curbside voting, in the counties that choose to do so, but only for the Nov. 3 general election. The judge's rulings pertain solely to the Nov. 3 election.
Kallon also ordered the state to do away with the requirement for voters to have two witnesses or a notary sign their absentee ballot, if the voter submits a statement that they have an underlying medical condition that puts them at a heightened risk from COVID-19 and thus, they cannot safely get those additional signatures.
In addition, Kallon ruled that voters 65 and older with an underlying medical condition won't need to submit a copy of a photo ID with their absentee ballot, so long as the voter provides other identifying information, such as their driver's license number or last four digits of their Social Security number.
In his 197-page ruling, Kallon wrote that "the plaintiffs have proved that their fears are justified" and the voting provisions challenged in the lawsuit "unduly burden the fundamental Constitutional rights of Alabama's most vulnerable voters and violate federal laws designed to protect America's most marginalized citizens."
"That is for three reasons," the judge continued. "First, because the Challenged Provisions only marginally advance the State's interests in maintaining them while significantly burdening the right to vote, all three provisions violate the First and Fourteenth Amendments during the pandemic."
"Second, because the photo ID requirement and the de facto curbside voting ban make voting inaccessible for voters with disabilities, both those provisions violate the Americans with Disabilities Act during the pandemic. Finally, because the witness requirement interacts with Alabama's history of discriminating against Black citizens to deny Black voters' their right to vote, that provision violates the Voting Rights Act during the pandemic."
The lawsuit, filed by the NAACP Legal Defense and Educational Fund, Southern Poverty Law Center, American Civil Liberties Union, ACLU of Alabama and Alabama Disabilities Advocacy Program, was brought on behalf of several Alabamians with underlying medical conditions.
"This decision is a huge win for Alabama voters, especially voters of color and voters with disabilities," said Deuel Ross, senior counsel at LDF, in a statement. "Given COVID-19, Alabama's draconian voting rules needlessly place the health and voting rights of Alabamians in danger. No one should be forced to risk their safety to exercise their constitutional right. State and local election officials have a responsibility to ensure that voting is easy and accessible for everyone in the pandemic."
Caren Short, senior staff attorney for the SPLC, applauded Wednesday's decision.
"Today's decision provides  crucial relief in Alabama's absentee voting process, allows for curbside voting in counties that wish to provide it, and ultimately will create a better public health situation in Alabama as it conducts an historic election," Short said. "We're deeply hopeful that the secretary of state and county election officials will accept the court's ruling and begin educating Alabama voters on how they can vote safely and easily for the general election."
"This ruling recognizes the hardships these laws place on Black Alabamians and those at particular risk for COVID-19. This decision will help to ease those burdens in the midst of this deadly pandemic," said Davin Rosborough, senior staff attorney with the ACLU's Voting Rights Project.
Merrill, in a statement to APR after the ruling, said he plans to appeal the verdict, which he likened to "judicial activism."
"I am extremely disappointed in today's ruling in the case of People First of Alabama v. Merrill relating to the November 3 General Election. Judge Kallon's ruling to disallow the Secretary of State from prohibiting an illegal activity known as 'curbside voting' undermines the integrity of the elections process and the ability for Alabamians to cast a secret ballot as the chain of custody is then broken," Merrill said. "It is important to remember that counties are in no way required to offer the illegal activity known as 'curbside voting."
Kallon in his ruling noted that "No provision of Alabama law expressly prohibits curbside or drive" but that there's also no provision in state law allowing for the practice, and that Merrill then believes curbside voting to be illegal. Kallon also wrote that several states do allow for curbside voting, and that the Centers for Disease Control and Prevention recommends states allow curbside voting to comply with social distancing rules and in limiting personal contact during in-person voting.
"In addition, the photo ID and witness requirement components are necessary deterrents for those wishing to illegally influence elections," Merrill continued. "We look forward to successfully appealing this decision as we continue fighting for safe and secure elections – free from voter fraud and judicial activism."
Alabama Attorney General Steve Marshall in a statement said he will ask for an appeal of Kallon's verdict.
"Back in June, the district court in this case enjoined these important protections for the primary runoff.  But the U.S. Supreme Court stepped in, staying that injunction and allowing the State to enforce its laws.  We will ask the 11th U.S. Circuit Court of Appeals and, if necessary, the Supreme Court, to do the same again," Marshall said. "Voting began weeks ago. And every Alabama voter is entitled to vote under the same laws, not new ones written by a federal court in the middle of voting."