Alabama Bicentennial Stamp unveiled
Saturday, the U.S. Postal Service commemorated Alabama's bicentennial and entry as the 22nd state in the union. The USPS unveiled the Alabama Statehood Forever stamp during the Alabama200 ceremony at the EarlyWorks Children's Museum in Huntsville.
"Since becoming America's 22nd state on December 14, 1819, Alabama has built a rich history grounded in the diversity, tradition and hard work of its people, and the natural beauty and wonderment of its land," said USPS Acting Chief Human Resources Officer Isaac Cronkhite, who officially dedicated the stamp. "Alabama has been pivotal in the growth of our nation to constantly strive to be a more perfect union."
The Alabama Statehood Forever stamp features an existing photograph taken at sunset in Cheaha State Park on May 28, 2017. Alabama photographer Joe Miller shot the picture from the park's Pulpit Rock Trail, and Pulpit Rock is visible in the foreground. Greg Breeding designed the stamp with Art Director William Gicker.
Joe Miller said, "It was an exciting morning for me today with the first day issue ceremony of the Alabama Statehood Stamp in Huntsville. There were a lot of folks there including several state legislators. Never in my wildest dreams would I think that one of my photos would be on a postage stamp!"
Attendees included: Congressman Mo Brooks, State Senator Arthur Orr, Alabama Senate President Pro Tempore Del Marsh, Speaker of the House Mac McCutcheon, County Commission Chairman Dale Strong, State Senator Greg Reed, Representative Randall Shedd, Representative Ritchie Whorton, Representative Howard Sanderford, Representative Terri Collins, Representative Alan Baker, Representative Mike Ball, Representative Andy Whitt, Representative Rex Reynolds, Economic Developer and Historian Nicole Jones, Historian William Hampton, Historian Jacque Reeves, Alabama Bicentennial Director Jay Lamar, Constitution Hall Executive Director Bart Williams, photographer Joe Miller, Business Council of Alabama Representative Elaine Fincannon, Huntsville Utilities Representative Gary Whitley Jr., USPS acting HR Officer Isaac Cronkhite, and hundreds of other business leaders, state and local government leaders, school children, and representatives from the USPS.
Rain and flooding in north Alabama over the weekend caused the event planners to move the ceremony from Constitution Village across the street to the Early Works Children's Museum. Several attendees walked to the Constitution Hall Park after the event adjourned.
"I enjoyed taking part in this morning's unveiling of Alabama's Statehood Forever Stamp in commemoration of our state's bicentennial at Huntsville's Early Works Museum," Congressman Mo Brooks said on social media. "The State of Alabama's original constitution was signed in 1819 in Huntsville so it is a fitting location for the unveiling. I look forward to more events marking our great state's bicentennial throughout 2019."
"This weekend I was in Huntsville for the unveiling of a commemorative stamp featuring Mt. Cheaha to celebrate Alabama's 200th birthday," Del Marsh said.
Economic developer and historian Nicole Jones said, "It was an honor to be at home this morning with friends from around our state for the Alabama Bicentennial Stamp – First Day of Issue Ceremony. Constitution Village is a special place for our family. I have walked by the site where our state became a state almost daily since I was a little girl and now continue the tradition with my son and daughter. This historic area of town fit today's occasion perfectly. Thank you to all who coordinated this special day."
Speaker of the House Mac McCutcheon said on social media, "Over the weekend, Debora Kennedy McCutcheon and I enjoyed celebrating the unveiling of the Alabama Bicentennial Forever stamp. We were honored to be present with community and state leaders at Alabama Constitution Hall Park to witness such a wonderful time in our state."
Huntsville was the site of Alabama's First Constitutional Convention.
News of the Alabama Statehood Forever stamp is being shared using the hashtags #AlabamaStamp and #Alabama200.
The natural and diverse beauty of the state can be experienced in its many state parks. Alabama boasts 38 national historic landmarks, a national nature preserve, four national forests, eleven national wildlife refuges, a national military park, and a national heritage area.
USPS customers may purchase the Alabama Statehood Forever stamp at The Postal Store at usps.com/shop, by calling 800-STAMP24 (800-782-6724), by mail through USA Philatelic, or at Post Office locations nationwide. Forever stamps will always be equal in value to the current First-Class Mail 1-ounce price.
A video of the ceremony will be available on Facebook.com/usps.
The Postal Service receives no tax dollars for operating expenses and relies on the sale of postage, products and services to fund its operations.
Print this piece
More than 200 people hospitalized with confirmed, suspected COVID-19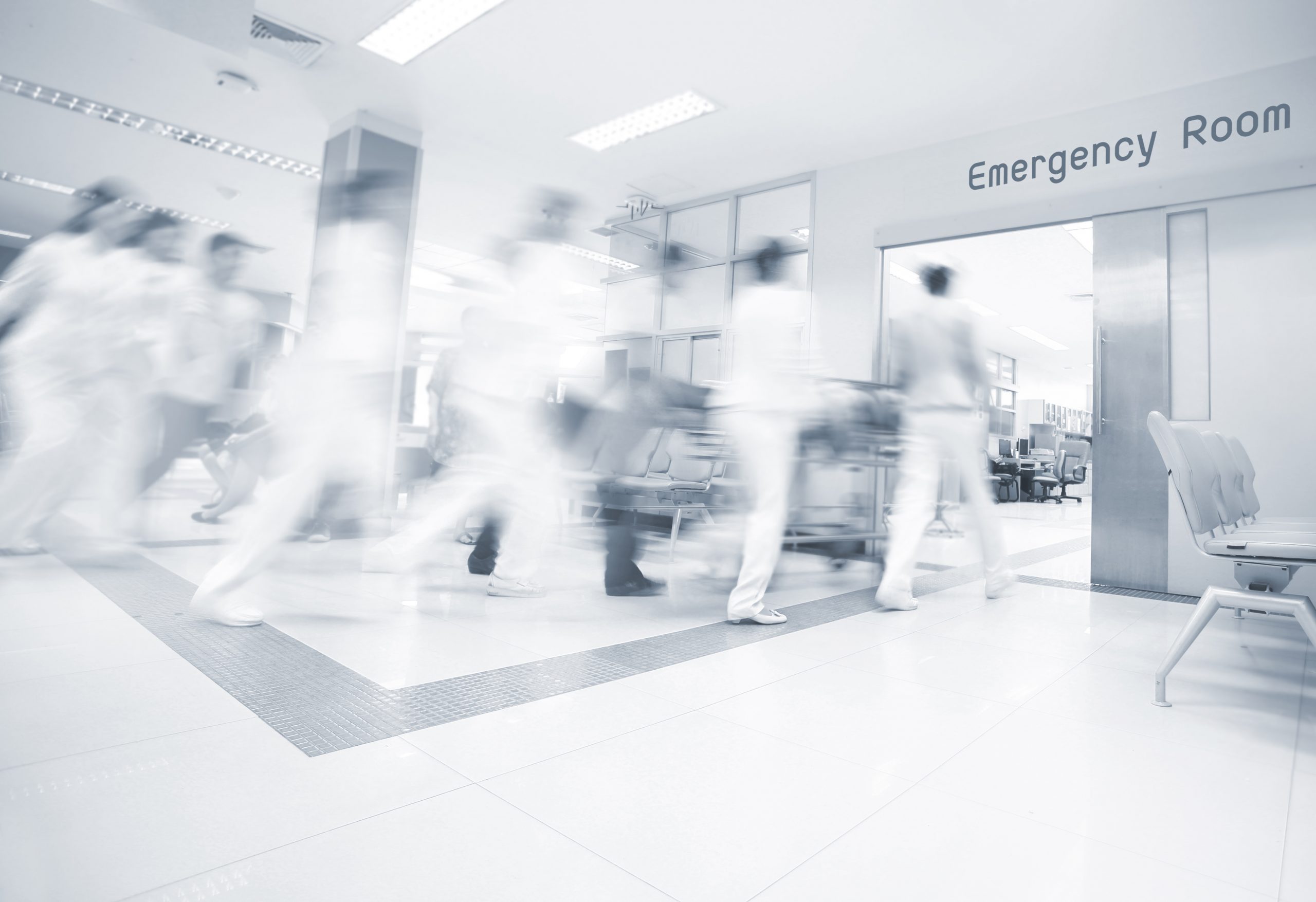 More than 200 people are hospitalized in Alabama with either a lab-confirmed case of the novel coronavirus that causes COVID-19, or a case the hospital suspects to be the virus but testing has not yet confirmed.
At least 120 people with lab-confirmed cases of the virus — about 12 percent of the state's 1,000 confirmed cases, as of Wednesday morning — were hospitalized in ten of the state's largest hospitals at the beginning of this week. The number is likely higher statewide.
The Alabama Department of Public Health has so far not provided regular updates on the number of hospitalizations in the state, but State Health Officer Dr. Scott Harris has said about 8 percent of confirmed cases are hospitalized. Hospitals are reporting their hospitalization numbers to the state using the Alabama Incident Management System.
These ten hospitals who responded, which represent about a third of the state's hospital bed capacity, provided basic hospitalization numbers to APR over the past two days.
More than 200 people were hospitalized in these hospitals when those with suspected cases of the virus are included. From the ten hospitals that provided numbers, more than 85 people are hospitalized with a suspected case of the virus. The number is likely much higher because not all of the ten hospitals shared how many suspected cases they are treating.
If the number of patients who are awaiting test results for unknown respiratory illnesses is included, the number is even higher — more than 300. It's likely hospitals are treating these patients as if they have COVID-19, out of an abundance of caution.
Not all of the suspected cases will turn out to be COVID-19, but over the last week, hospitals have seen many of their suspected cases turn into confirmed cases after receiving lab test results. Lab results from the state's lab are taking more than four days, on average, several of the hospitals said.
The state's largest hospital, UAB in Birmingham, actually saw its inpatient confirmed cases decline since Thursday, March 26. A hospital spokesperson said 52 people were hospitalized with a confirmed case of the virus as of Tuesday at 11 a.m., down from a high of 62 on March 26.
Other hospitals are seeing their cases surge. East Alabama Medical Center in Opelika has seen its COVID-19 patient load more than double since last week. The hospital, as of Monday, was treating 20 people with a confirmed case of the virus and 31 more with a suspected case. At least seven people have died at EAMC since Friday.
Southeast Medical Center in Dothan is also seeing higher numbers of COVID-19 cases. It is treating 14 inpatient confirmed cases — up from four last week —  and 24 more inpatients are awaiting test results. It's possible that some of these patients are not from Alabama.
These numbers are delayed and shouldn't be misconstrued as totally reflective of what hospitals are handling right now. The number of people hospitalized for COVID-19 is likely to be much higher than we are able to report, because of testing result delays, other problems with data reporting and hospitals we weren't able to gather data from.
Our data is limited because it only includes some of the state's largest hospitals, and not all hospitals provided the same type of data to us. Some did not respond to our requests for information. But these estimates do show that the number of people hospitalized with COVID-19 in Alabama is higher than the percentage reported by the Department of Public Health.
The Alabama Department of Public Health is releasing more limited data than neighboring states. The Georgia Department of Public Health regularly releases hospitalization numbers and detailed demographic data on those who have died.
In that state, at least 885 people — about 21.5 percent of its confirmed cases — are hospitalized. Georgia also releases the number of negative test results from commercial labs. In Alabama, it's hard to tell how many people have been tested because commercial labs are not required to report their negative tests.
Louisiana, which is in the midst of a crisis, also releases hospitalization numbers, negative test results, and specific data on how many people are intubated on ventilators. In that state, 1,355 people are hospitalized with the virus, and 5,237 people have tested positive. 239 people have died. More than 38,000 people have been tested in Louisiana for the virus.
In Alabama, the Department of Public Health says 7,774 people have been tested. At least a thousand have tested positive. Twenty-four people have died.
Print this piece