Alabama missed out on full funding of Medicaid expansion. This bill would fix that.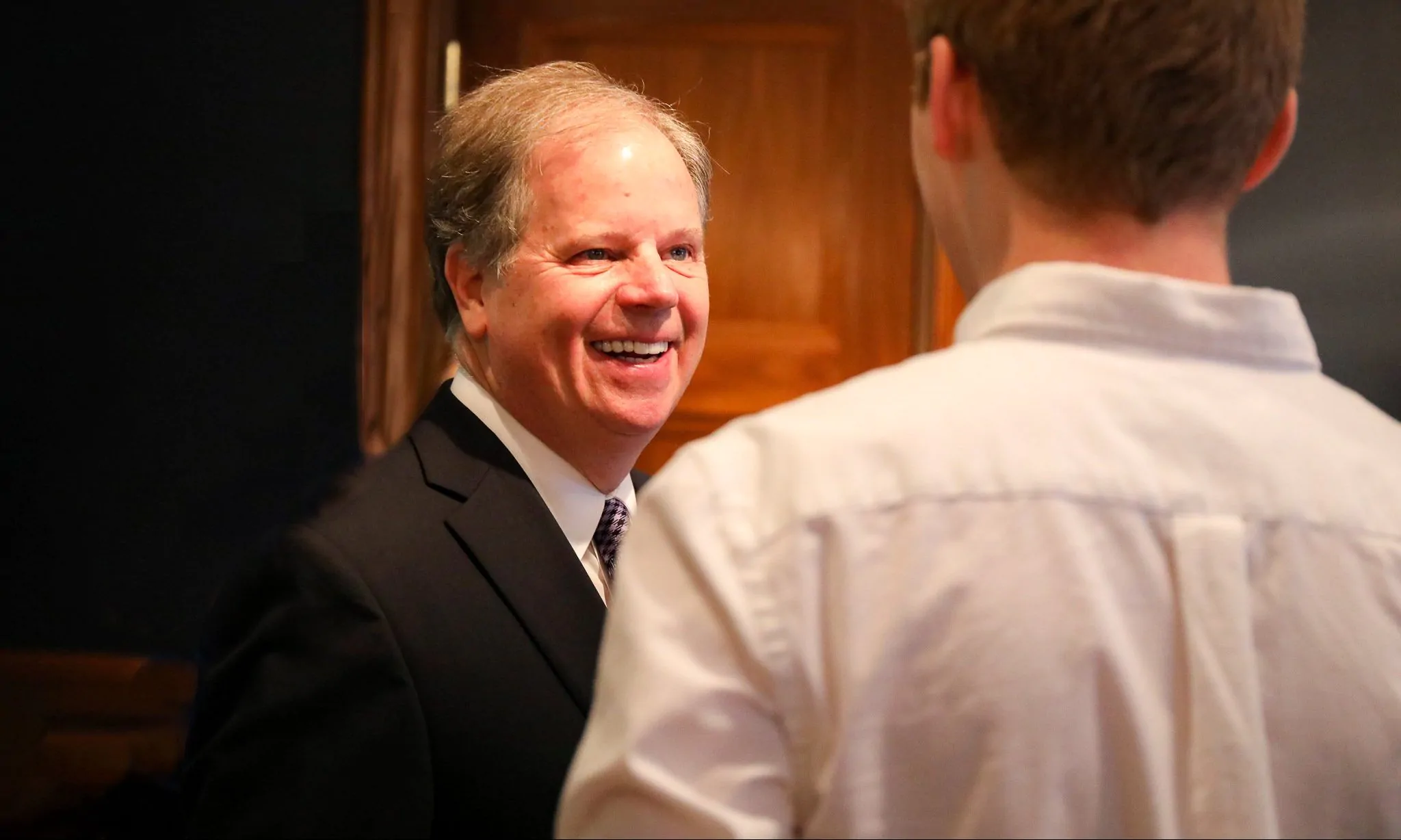 Alabama Sen. Doug Jones is partnering with Virginia Sen. Mark Warner to introduce a bill that would make up for federal funding lost to states that chose not to expand Medicaid in the first years of the Affordable Care Act.
The bill would allow states to take advantage of a similar match rate to those that expanded before federal matching rates — the amount of the bill paid by the federal government — began to decline in 2016.
"It essentially gives states that have not expanded Medicaid a second chance," Jones said in an interview with the Alabama Political Reporter.
Fourteen states haven't expanded Medicaid — Alabama among them.
Of the 36 states and the District of Columbia that have expanded Medicaid, many of them expanded after federal funding to cover expansion began to decline in 2016.
Regardless of the implementation date, for the first three years of expansion — if Jones' bill passes — states wouldn't have to pay any of the costs.
A number of the states that expanded after 2016 or plan to expand soon are heavily Republican. Voters in Nebraska, Utah and Idaho approved ballot referendums for Medicaid expansion during midterm elections last year. Virginia and Maine implemented expansion in January of this year.
Two of Alabama's neighboring states, Mississippi and Georgia, are reportedly considering some form of Medicaid expansion, though neither appears to be on track to fully expand the program this year.
States that have expanded after 2016 were never able to take full advantage of the federal government paying for all of the expansion costs.
States that expanded after 2014 haven't received the same federal matching rates as those who expanded immediately. Those that expanded in the last two years are receiving even lower reimbursement rates.
When Medicaid expansion became an option in 2014, the federal government covered the full cost. Beginning in 2016, funding began dropping from 100 percent. By 2020, the federal match rate will level out at 90 percent.
Federal funding still covers most of the costs for those who become newly insured through expansion.
Expanding the program allows states to provide healthcare coverage for all individuals up to 138 percent of the federal poverty rate, which is about $28,000 for a family of three.
If Alabama, for example, were to expand Medicaid this year, it would start with a 90 percent reimbursement rate in 2020. Several studies estimate that more than 300,000 people would be newly eligible for the health insurance program for lower-income individuals.
Jones' and Warners' bill would allow states — including Alabama — to take advantage of full funding for the first three years after the state chose to expand Medicaid — regardless of what year they chose to do so.
Instead of the same timeline for every state, reimbursement rates would depend on when that individual state chose to expand Medicaid.
Federal funding would phase down to a 95 percent federal match in the fourth year of expansion, 94 percent in year five, 93 percent in year six and 90 percent for each year thereafter — following a similar reduction timeline to that in the current law.
Other states that have expanded Medicaid since 2014 — among them Indiana, Alaska, Montana, Louisiana and Virginia — would also benefit.
The bill, if passed, could potentially assuage some concerns from Alabama lawmakers who worry the state won't be able to pay even a tenth of the expansion cost.
"We're leaving about $14 billion of our own money on the table that could come back to Alabama," Jones said. "Our rural hospitals are closing, and this is a way to make sure that we keep our money in state, give good health care to folks and expand the economy."
A 2012 economic analysis by the UAB School of Public Health found that expansion would cost the state about $770 million over the first seven years but could potentially result in $20 billion in economic growth over the same time period.
With better reimbursement rates, the cost would be even lower.
An updated version of the study found that Medicaid expansion would provide insurance to 346,000 more Alabamians. It would also spur $2.7 billion to $2.9 billion in annual economic activity, according to the updated study.
The increase in tax revenue caused by the expanding economy would help offset the state's Medicaid costs.
"Every state that has expanded Medicaid has had better health outcomes for their people, but just as importantly, it's kept hospitals open and has been an economic driver for rural areas in those states," Jones said. "I think they should have incentive already to do it, but this should help."
Small hospitals in Alabama continue to close — an issue that the Alabama Hospital Association says could be prevented by expanding Medicaid.
Butler County's Georgiana Medical Center will close on March 31 of this year. That announcement renewed some calls for the state to expand Medicaid.
Georgiana Medical Center will become the 13th Alabama hospital to close in eight years, the seventh rural hospital to close. Other rural hospitals that have closed include those in Florala and Elba.
Jones said Alabama Republicans' refusal to expand Medicaid had more to do with their opposition on ideological grounds to President Barack Obama than concerns about cost.
"It was as much as anything a political decision in response to the Affordable Care Act," Jones said. "There was some concern, and rightly so, about the amount of money, but it was a political decision."
Proponents of Medicaid expansion say it would significantly aid rural hospitals in paying their bills.
Rural hospitals across the country, particularly in non-expansion states, are closing at an alarmingly high rate — largely because the Affordable Care Act intended for an influx of money from more people covered by Medicaid. The new money was intended to offset cuts to Medicare reimbursements built into the Affordable Care Act.
Hospitals continue to lose money as Medicare reimbursement rates remain low and no offset in sight.
Should Medicaid expansion be on the 2019 legislative agenda? Experts say it has to be
Nearly 90 percent of the remaining rural hospitals in Alabama are operating at a loss and routinely cutting back on staff and services, according to the Alabama Hospital Association.
"We need to do this. We cannot afford to let folks go uninsured and we cannot afford to continue to have our rural hospitals closing," Jones told APR. "And this is but one way that we can really help. There are so many hospitals operating in the red, and we need to at least get them up to where we're breaking even."
In states that didn't expand Medicaid, more than 2 million low-income adults fall into a "coverage gap," due to incomes that are too high to be eligible for Medicaid but too low to receive subsidies to purchase through the federal health care marketplace. In Alabama, that number is at least 75,000.
A similar bill was introduced last year, but it failed to pass. Jones hopes that the bill will get more support this year. It's possible Republican senators from new expansion states like Idaho, Utah and Nebraska might support the bill to help their states.
There is a companion bill in the House.
"I'm urging all of my colleagues to get on board with this so states like Alabama can reap these benefits," Jones said.
Jones said his office has been in contact with Gov. Kay Ivey's office and with members of the Legislature.
"I know that there has been some discussions in the state Legislature about this," Jones said.
Ivey has rejected discussion about Medicaid expansion, and Senate President Pro Tempore Del Marsh, R-Anniston, told APR in a December interview that expansion will not be on the 2019 legislative agenda.
"Among the Republican leadership and Republican caucus, when discussions have been made, there has been no initiative, if you will, to expand Medicaid," he said. "In fact, the position has been to control the costs of Medicaid and to put pressure on the health care community to find ways to make it more efficient."
Some Republicans have called for expansion, though. Former Sen. Gerald Dial, who left the Senate after the 2018 statewide elections, has publicly called for lawmakers to consider expansion or at least a partial expansion.
It's already extremely difficult for anyone to qualify for Medicaid in Alabama, though the program still covers about 1 million people, most of whom are children or disabled. Virtually no childless adults are enrolled in the program.
Some states are considering work requirements and other Medicaid waivers to limit the scope of expansion. Lawmakers have said privately that they would consider expansion with work requirements or other limits.
"As long as the work requirements are such that they don't get people out of the expansion, I would not be opposed to some work requirements," Jones said. "Every body ought to get back to work if they're able to work. But there's a fine line that you have to do to make sure you're not setting work requirements just to simply not have to pay for Medicaid because that would be defeating the purpose."
Jones said overally the expansion of Medicaid with some work requirements would not be innappropriate.
Medicaid is by far the largest budget item in the state's General Fund budget, which pays for all non-education-related programs. Last year, the costs surpassed $750 million, and it's expected to grow as lawmakers prepare the FY2020 budget though enrollment has leveled out.
"I don't think we can afford not to," Jones said. "The fact is now we have the evidence to show that it is an economic driver. It will help the rural areas. It will help the state's economy. It will bring in dollars, not just Medicaid dollars but other dollars around the health care system. In a lot of these areas, the hospitals are the biggest employers."
Jones said Alabama shouldn't pass up federal money to provide better health care.
"So much of this is our own money," Jones said. "People don't realize we're paying into Medicaid but so much of our own money is going to other states, and we need to keep it at home."
Governor announces auto supplier IAC plans Alabama expansion
IAC is committing $34.3 million in new capital investment to expand its new manufacturing facility located in Tuscaloosa County.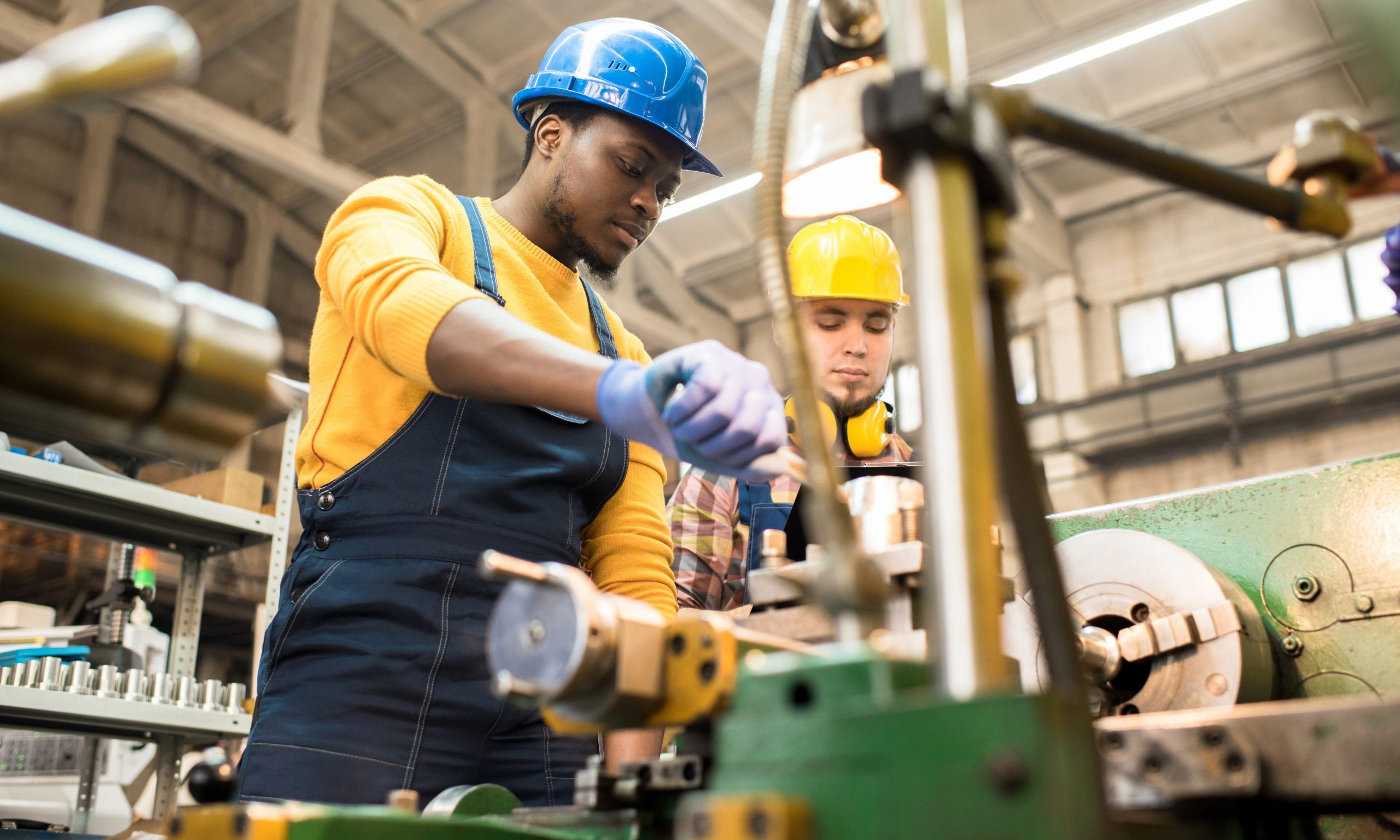 Gov. Kay Ivey announced Monday that International Automotive Components Group North America Inc. plans to invest over $55.9 million in expansion projects that will create 182 jobs at two Alabama facilities.
"International Automotive Components is a leading global auto supplier, and I am pleased that this world-class company is growing significantly in Alabama and creating good jobs in Cottondale and Anniston," Ivey said. "IAC's growth plans show that Alabama's dynamic auto industry continues to expand despite today's challenging environment."
Nick Skwiat is the executive vice president and president of IAC North America.
"Alabama was the logical choice due to its skilled workforce and proximity to the customer," Skwiat said. "We are excited to see the continued growth of the automotive industry in Alabama and we plan to grow right along with it. We thank the Governor and Secretary Canfield for their leadership in this sector."
IAC is committing $34.3 million in new capital investment to expand its new manufacturing facility located in Tuscaloosa County. This facility will produce door panels and overhead systems for original equipment manufacturers. That project will create 119 jobs at the production site in Cottondale.
IAC also plans to invest $21.6 million at its manufacturing facility located in the former Fort McClellan in Anniston. That East Alabama project will create another 63 jobs.
This project builds on a milestone 2014 expansion that doubled the size of the Calhoun County facility. There IAC manufactures automotive interior components and systems. Key components produced at the Anniston plant include door panels, trim systems and instrument panels for original equipment manufacturers.
IAC Group is a leading global supplier of innovative and sustainable instrument panels, consoles, door panels, overhead systems, bumper fascias and exterior ornamentation for original equipment manufacturers.
IAC is headquartered in Luxembourg and has more than 18,000 employees at 67 locations in 17 countries. The company operates manufacturing facilities in eight U.S. states.
"With operations around the globe, IAC is the kind of high-performance company that we want in Alabama's auto supply chain to help fuel sustainable growth," said Alabama Commerce Secretary Greg Canfield. "We look forward to working with IAC and facilitating its future growth in this strategic industrial sector."
Danielle Winningham is the executive director of the Tuscaloosa County Industrial Development Authority.
"International Automotive Components is a valued part of Tuscaloosa County's automotive sector," Winningham said. "We are grateful for IAC's investment in our community and the career opportunities available to our area workforce as a result of their investment."
"The City of Anniston is excited that IAC has made the decision to expand here. I have enjoyed working with the leadership at IAC, the Calhoun County EDC, and the state of Alabama to get this project finalized," said Anniston Mayor Jack Draper. "This is even further evidence that Anniston is indeed open for business."
Only Michigan has more automobile manufacturing jobs than the state of Alabama. Honda, Mercedes, Hyundai, Polaris, Toyota and soon Mazda all have major automobile assembly plants in the state of Alabama.