Alabama Republican Party executive committee elects 2019–2021 party leadership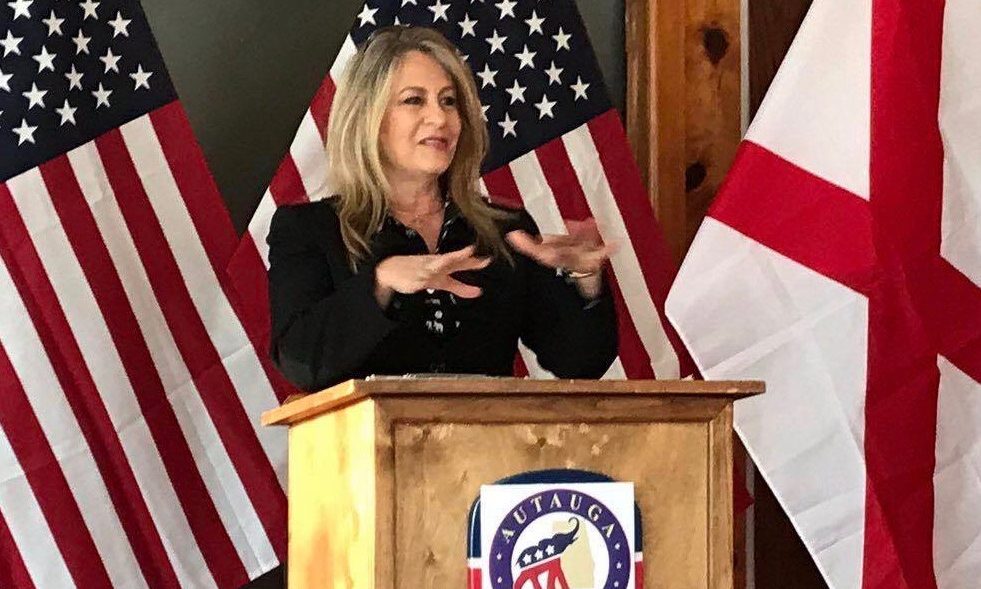 The Alabama Republican Party Executive Committee held its winter meeting on Saturday at the Birmingham Jefferson Civic Center in Birmingham and elected the party leadership for the next two years.
The 500 member executive committee re-elected Chairman Terry Lathan for her third term without opposition. She will be the longest serving ALGOP chairman since 1985. Lathan will represent Alabama on the Republican National Committee Committee on Arrangements for the 2020 Republican National Convention in Charlotte, North Carolina.
During Lathan's second term, the Alabama Republican Party won 68 percent of their 2019 general election races, flipped 71 seats from Democrat to Republican and now holds a historic 65 percent of all elected partisan offices.
"It is a true honor to have been elected for a third term as chairman of the Alabama Republican Party," Lathan said in a statement. "I am grateful to have the support of our committee as we continue to lead this party together with a strong conservative platform. We are focused on unseating Doug Jones in the 2020 U.S. Senate election."
Sam Givhan was elected state senator in November and chose not to seek another term as vice chairman.
John Wahl defeated Bill Harris for vice chairman.
"I am honored to have been elected as senior vice chairman of Alabama Republican Party this weekend," Wahl said. "I am still overwhelmed and humbled by the trust the ALGOP has placed in me. I look forward to serving the state of Alabama and working with each member of the State Executive Committee."
Sallie Bryant was re-elected as treasurer without opposition.
Josh Dodd defeated Gina Grant and Virginia Doyle for Secretary.
The Executive Committee elects the officers, selects the platform, passes resolutions, sets party policy and meets regularly twice a year. The Steering Committee is tasked with overseeing the more tactical decisions of the party.
The Alabama Republican Party 2019–2021 Steering Committee includes:
John Wahl, Senior Vice Chairman
Sallie Bryant, Treasurer
Josh Dodd, Secretary
Phil Webb, Finance Chairman
Greg Cook, Legal Counsel
Vicki Drummond, National Committeewoman
Paul Reynolds, National Committeeman
John Skipper, Vice Chair, Districts 1,2
Pat Wilson, Vice Chair, Districts 3,6,7
Andrew Sorrell, Vice Chair, Districts 4,5
Les Barnett, District 1 Chair
William Rayborn, District 2 Chair
Joseph Fuller, District 3 Chair
David Hall, District 4 Chair
Elbert Peters, District 5 Chair
Renee Powers, District 6 Chair
Pierce Boyd, District 7 Chair
Vicki Bailey, President of the Alabama Federation of Republican Women
Phillip Brown, Chairman of the Alabama Minority GOP
Jackie Curtiss, Chairman of the Young Republican Federation of Alabama
Austin Harrington, Chairman of the College Republican Federation of Alabama
The summer meeting will be in August in Auburn.
Slow absentee voting in Tuscaloosa sparks outrage, possible legal action
Among the issues were incredibly long lines that left some voters waiting more than five hours and an inefficient process that managed to take in fewer than 100 absentee ballots in six hours.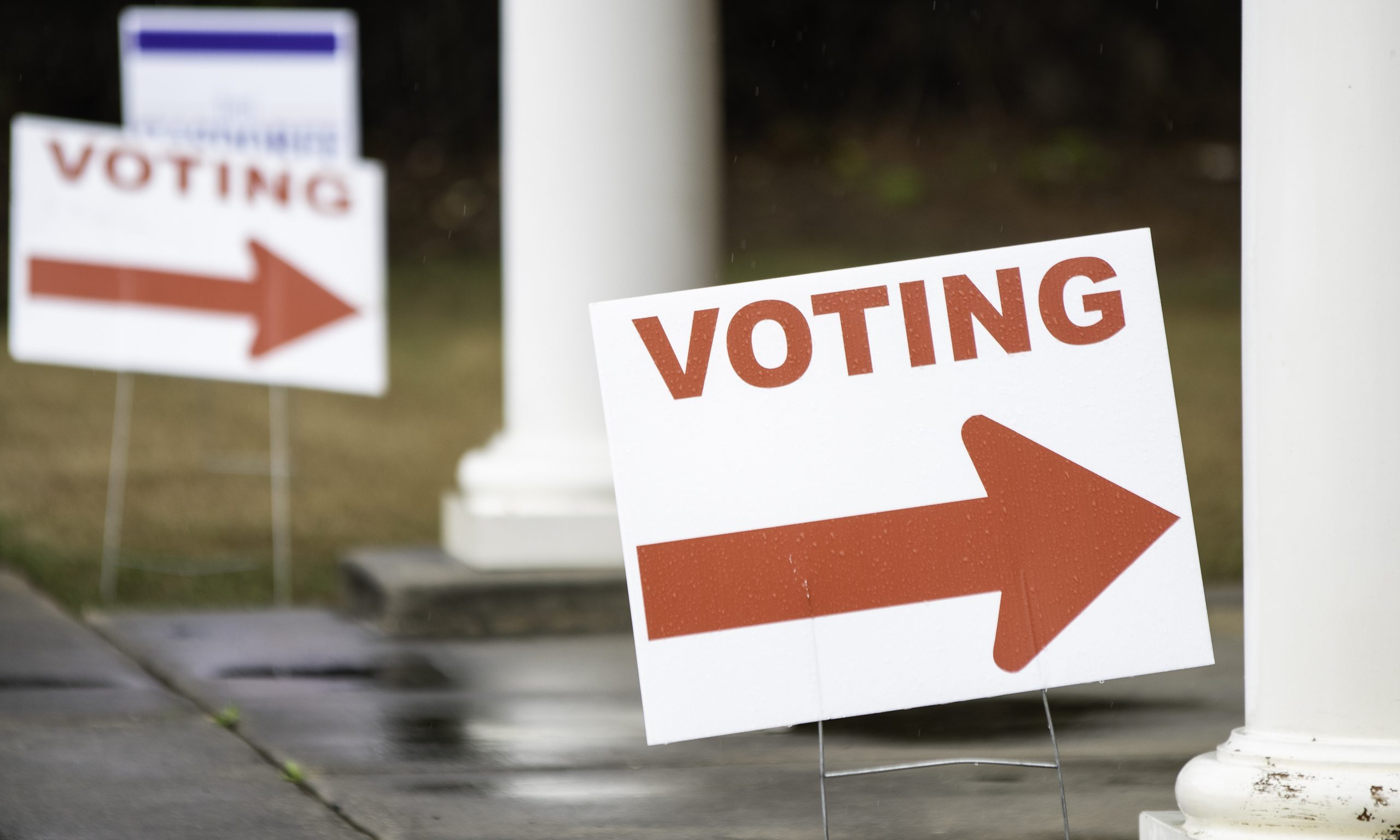 Long lines and slow absentee ballot processing in Tuscaloosa County have left voters outraged and incumbent Sen. Doug Jones's campaign threatening legal action. 
On Wednesday, Jones's campaign attorney, Adam Plant, sent a letter to Tuscaloosa County Circuit Clerk Magaria Bobo, outlining a number of issues with ongoing absentee voting and promising to take legal action if Bobo doesn't improve the process on the final day, Friday. Among the issues documented by Plant were incredibly long lines that left some voters waiting more than five hours and an inefficient process that managed to take in fewer than 100 absentee ballots in six hours. 
Additionally, Plant noted that Bobo has hired her family members to help process absentee ballots and at least one family member had made disparaging remarks on social media about voters. 
"You and those acting on your behalf are suppressing the vote of qualified Alabama voters," Plant wrote in the letter. "If you are unable or unwilling to execute your duties competently, and allow Tuscaloosa voters to exercise their voting rights without undue burdens, we will take further action."
In an interview with the Montgomery Advertiser on Wednesday, Bobo noted that her office had received more than 13,000 requests for absentee ballots — a remarkable uptick from the 3,000 or so her office usually receives — and there had been problems in managing that number of ballots while also adhering to social distancing guidelines within the office. 
However, as Plant's letter notes, the massive increase in absentee ballots for this election shouldn't have been a surprise. Also, Secretary of State John Merrill had made additional funds available to absentee managers to facilitate hiring extra staff, purchasing additional computers and staying open for longer hours to accommodate the anticipated increase. 
In a press release on Wednesday, the Alabama Democratic Party criticized Bobo and her family members, and the release included screenshots of Facebook posts from Bobo's daughter lashing out at voters who complained about the long wait times. 
"No voter should have to wait in line for hours to exercise their rights," said ADP executive director Wade Perry. "We should leverage every tool we have to make voting easier, not harder. Also, it should go without saying that election workers should not insult the very people they are employed to serve. If Ms. Bobo is incapable of processing voters quickly, someone else needs to do the job."