Brooks introduces the End Federal Government Shutdowns Act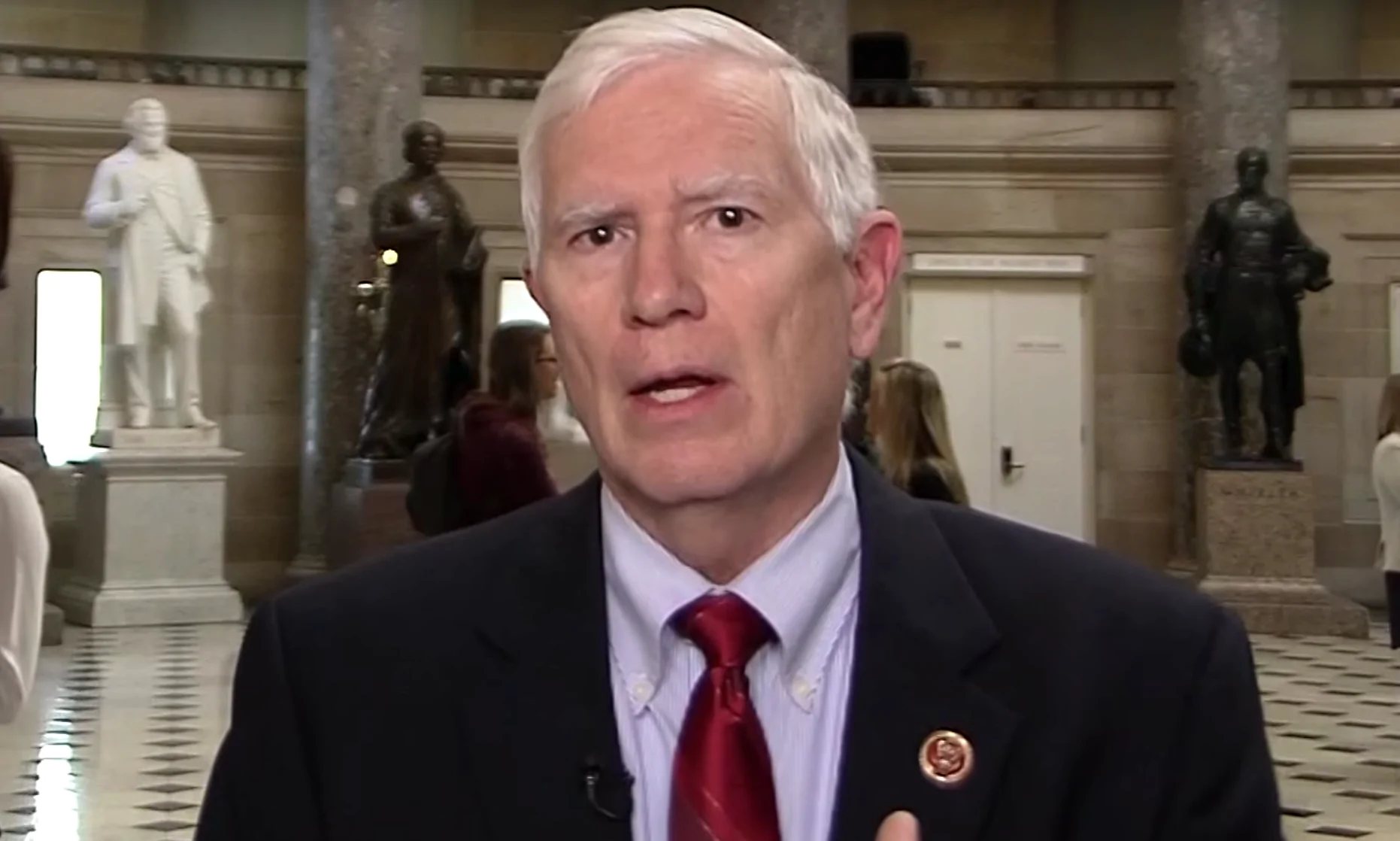 Monday, Rep. Mo Brooks, R-Alabama, reintroduced the End Federal Government Shutdowns Act of 2019. Brooks said the bill would automatically require continuity of spending at the previous year's levels should Congress fail to pass spending bills on time.
Brooks said that passage would make government shutdowns a thing of the past. The bill has two original cosponsors: Rep. Mark Meadows, R-North Carolina, and Rep. Andy Harris, R-Maryland.
"For far too long, Congress has relied on short-term, stop-gap funding bills to keep the federal government open and running — and have done so when up against holidays and midnight deadlines," Brooks said. "Shutdown politics results in spending money America doesn't have, has to borrow to get and cannot afford to pay back. Members of Congress are expected to vote on massive spending bills hours after the bills are introduced, before anyone on Capitol Hill or the American people have time to read the bills. Take the last stop-gap bill Congress passed; the bill was made public a little after midnight on Feb. 14 and the House of Representatives passed the 1,169 page bill at 9 p.m. the same day. This is an unacceptable way to spend billions in taxpayer dollars, and I voted against this financially irresponsible bill."
"The End Federal Government Shutdowns Act automatically requires continuity of spending at the previous year's levels should Congress fail to pass spending bills on time," Brooks said. "Hence, government shutdowns become a thing of the past. The shutdown politics and last minute, closed-doors negotiations will become a thing of the past, and perhaps more importantly, federal workers and contractors won't be used as bargaining chips in partisan negotiations."
"If the End Federal Government Shutdowns Act were enacted, leadership of both parties would have no choice but to aggressively seek timely agreement and passage of appropriations bills to achieve new funding and policy objectives," Brooks said. "A flat-spending alternative would be a strong incentive for constructive compromise involving a majority of representatives. Spending bills would be negotiated in the light of day and the American people could communicate their preferences to their elected representatives like it should be. All the while, the federal government would remain open so federal employees and contractors wouldn't be held hostage to the demands of special interest groups and Congressional leadership."
The partial government shutdown that began on midnight, Dec. 21, lasted 35 days and affected 800,000 federal workers who went unpaid — many of whom were still required to report to work.
Brooks represents Alabama's Fifth Congressional District. He is serving his fifth term in the Alabama House of Representatives after previous public service as a county commissioner, state representative and prosecutor.
Poll: 24 percent say that they will definitely not get a new COVID-19 vaccine
A new poll by the Pew Research Center shows that the percentage of American adults who will get the new coronavirus vaccine has dropped to just 51 percent. At least 24 percent were adamant that they will definitely not get the new vaccine, while another 25 percent answered that they will probably not take the new vaccine if and when it is approved.
Just about half of U.S. adults, some 51 percent, now say they would definitely or probably get a vaccine to prevent COVID-19 if it were available today.
The percentage who would get the vaccine if it was available has fallen dramatically from the 72 percent who answered that they would take it back in May.
The share who say that they would definitely get a coronavirus vaccine has now dropped to just 21 percent — down from 42 percent in May. Some 30 percent answered that they would probably take the vaccine.
The vaccine is more popular with Democrats than Republicans, but those willing to get vaccinated has dropped among all demographics. Just 17 percent of those who identify as being Republican or leaning Republican say that they will definitely get the vaccine versus 24 percent for Democrats or lean Democrat.
Some 30 percent of Republicans and 18 percent of Democrats answered that they will definitely not get the vaccine if it were available — up from 15 percent and 8 percent in May.
Fifty-six percent of men answered that they will definitely or probably get vaccinated while just 49 percent of women said the same. Some 52 percent of whites will definitely or probably get vaccinated, while just 32 percent of Black people — the demographic which generally has the worst COVID-19 outcomes — responded that they will get the vaccine.
Seventy-one percent of Asians and 56 percent of Hispanics say that they will definitely or probably get the vaccine.
Some 57 percent of those who are planning to get a vaccine say that they would be a little (36 percent) or a lot (21 percent) less likely to do so if they had to pay for it themselves, and 42 percent said that out-of-pocket costs would not change their likelihood of getting the vaccine.
Public health officials worry that if less than half of the population even gets vaccinated then herd health immunity will not be achieved through vaccination and the coronavirus could continue to spread.
The new national survey by the Pew Research Center was conducted between Sept. 8 to 13 among 10,093 U.S. adults.
Meanwhile, on Wednesday, Johnson & Johnson announced that they have begun the third and final phase of vaccination trials. Sixty thousand people age 18 and over are participating in five countries including the U.S.
Pfizer, Moderna and AstraZeneca have been in phase 3 trials for weeks now and have suggested they may have enough data to know whether their vaccines are safe and effective by October or November of this year.
AstraZeneca suspended their trials in the U.S. after the early results showed some side effect issues, though those trials have since resumed.
The Johnson & Johnson vaccine is a one shot vaccine while the other three require a second booster shot, doubling the logistical issues associated with mass vaccination.
President Donald Trump has said that the vaccine could be available at that time, but CDC Director Robert Redfield has scoffed at that optimistic timelines, saying he anticipates a vaccine not being ready until the middle of next year.
White House Coronavirus Task Force member Dr. Anthony Fauci testified to Congress on Wednesday that vaccine production is already underway so that if one of the four companies in trials now receive FDA approval, ramp up time to full production will be minimal.
Redfield told Congress this week that the CDC urgently needs $6 billion for COVID-19 vaccine distribution efforts.
Globally 982,513 people, including 206,598 Americans, have died from COVID-19 and more than 32 million people globally have been diagnosed with the coronavirus, including 7,140,137 Americans.