House votes to revoke Trump's national emergency declaration
The U.S. House of Representatives passed a resolution Tuesday that would prohibit President Donald Trump from declaring a national emergency at the Southern border.
U.S. Rep. Bradley Byrne, R-Alabama, voted against the resolution to override Trump's national emergency declaration.
"Democrats are trying every trick in the book to stop President Trump from securing our southern border," Byrne said. "It is very disappointing that Democrats are so committed to attacking our president that they are refusing to support commonsense border security measures, like building a wall. There is no doubt the situation at the southern border is a national emergency, and I support President Trump doing everything in his power to keep the American people safe."
Rep. Mo Brooks, R-Alabama, also voted no on the resolution. Brooks gave a speech on the floor of the U.S. House of Representatives.
"The president's legal authority to declare a national emergency under the National Emergencies Act of 1976 and build a wall on the southern border under 10 United States Code 2808, and numerous other statutes, is crystal clear," Brooks said. "Open-borders Socialists Democrats who brought this resolution to the House floor don't have a legal leg to stand on. I trust President Trump will veto this resolution if it makes it to his desk, and I will vote in the House to sustain President Trump's veto if given the opportunity."
Rep. Robert Aderholt, R-Alabama, also spoke on the floor of the House opposing the joint resolution.
"I rise today to oppose the joint resolution to overturn the president's declaration," Aderholt said. "I think it is very clear that there is a national emergency that exists on our southern border because of the high rate of unchecked, unregulated illegal immigration. Illegal immigration that is directly contributing to the flow of drugs, human trafficking and gang members into this country, not to mention the humanitarian crisis of those who feel compelled to make this journey to illegally enter this country. I think there seems to be some confusion among many of my colleagues and maybe even across the country about the action of the president. President Trump is clearly acting within the authority that is provided by Congress to confront border security and humanitarian crisis that constitutes a national emergency."
"The threat to our border security is evident from the sheer number of migrants seeking to gain illegal entry into this country and especially the number of criminal aliens in the form of cartels, traffickers and gangs," Aderholt said. "These people will continue to take advantage of our weak borders for their own gain. I recognize that Congress has lawfully enacted the authority for the president to use military construction funds to use armed forces to engage in accordance with the National Emergencies Act."
"Protecting American lives from illegal alien homicides and deaths from overdoses on poisonous drugs trafficked across America's porous southern border should be a bipartisan issue," Brooks said. "Frankly, it is time open-borders Socialist Democrats stop putting the interests of illegal aliens over those of American citizens. It is tragic Socialist Democrats don't care for American lives as much as President Trump does."
"By any measure, a national emergency exists at America's porous southern border," Brooks said. "According to Immigration and Customs Enforcement data, roughly 2,000 illegal aliens are apprehended each year by federal agents for homicides committed on American soil. Worse yet, National Institutes of Health data reveals that roughly 31,000 Americans die each year from heroin and cocaine overdoses, 90 percent of which floods across our porous southern border. On average, at least 50 Americans die each day from illegal alien homicides or overdoses on poisonous drugs shipped through our porous southern border."
Despite GOP opposition, the resolution easily passed the House by a vote of 245 to 182.
The measure is much less likely to pass the Republican controlled U.S. Senate.
Trump has said he would veto the resolution should it reach his desk.
Print this piece
Lawmaker files bill to ban treatments for transgender kids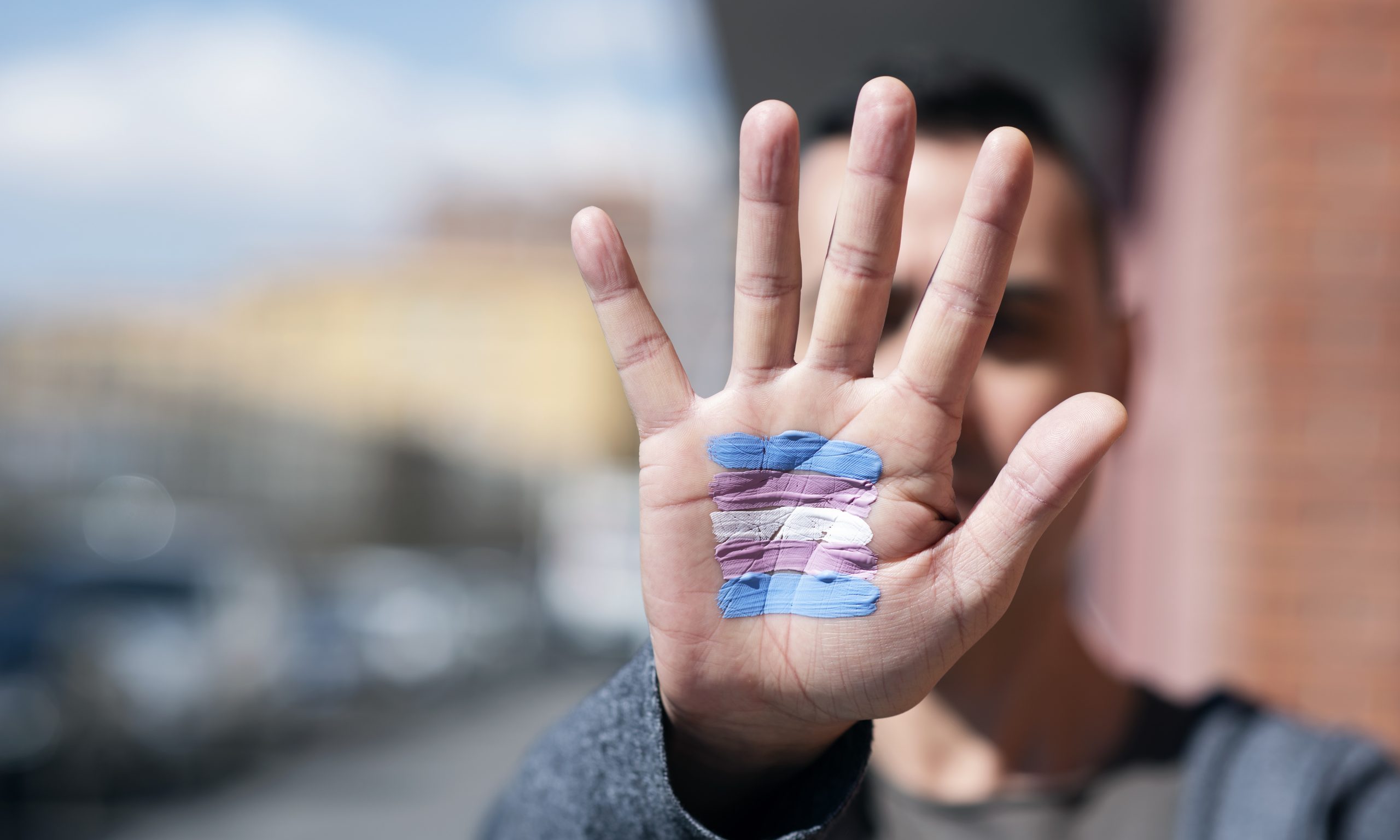 Republican Wes Allen, R-Troy, filed a bill to prevent doctors from providing hormone replacement therapy or puberty suppressing drugs to people younger than 19 who identify as transgender.
HB303, the Alabama Vulnerable Child Compassion and Protection Act,  would make it a Class C felony, punishable by up to 10 years in prison, for doctors to prescribe puberty-blocking medications or opposite gender hormones to minors. Allen's legislation would also ban hysterectomy, mastectomy or castration surgeries from being performed on minors.
"I was shocked when I found out doctors in Alabama were prescribing these types of drugs to children," Allen said in a news release. "This is something you hear about happening in California or New York but it is happening right here in Alabama and it's time we put a stop to that practice."
Allen said that children experiencing gender dysphoria are struggling with a psychological disorder and that they need therapeutic treatment from mental health professionals instead of medical intervention that would leave their bodies "permanently mutilated." 
"These children are suffering from a psychological disorder, just as someone who is suffering with bipolar disorder or schizophrenia but we treat those patients and try to help them. We should treat these psychological disorders as well."
In 2018, a policy statement from the American Academy of Pediatrics (AAP) said that:
"Transgender identities and diverse gender expressions do not constitute a mental disorder; 

Variations in gender identity and expression are normal aspects of human diversity, and binary definitions of gender do not always reflect emerging gender identities; 

Gender identity evolves as an interplay of biology, development, socialization, and culture; and

If a mental health issue exists, it most often stems from stigma and negative experiences rather than being intrinsic to the child"
The World Health Organization (WHO) announced in 2018 that it was removing "gender identity disorder" from its global manual of diagnoses and reclassify "gender identity disorder" as "gender incongruence," which is now listed under the sexual health chapter rather than the mental disorders chapter. 
In a 2018 interview, Dr. Lale Say, a reproductive health expert at the WHO, said that gender incongruence was removed from the list of mental health disorders because "we had a better understanding that this was not actually a mental health condition and leaving it there was causing stigma. So in order to reduce the stigma, while also ensuring access to necessary health interventions, this was placed in a different chapter."
In 2012, the American Psychiatric Association revised the Diagnostic and Statistical Manual of Mental Disorders (DSM) to remove the term "gender identity disorder" from the manual and add the term "gender dysphoria."
Allen's bill will be considered by the Alabama House of Representatives in the coming weeks.
Print this piece