Sen. Shelby is now Alabama's longest-serving U.S. senator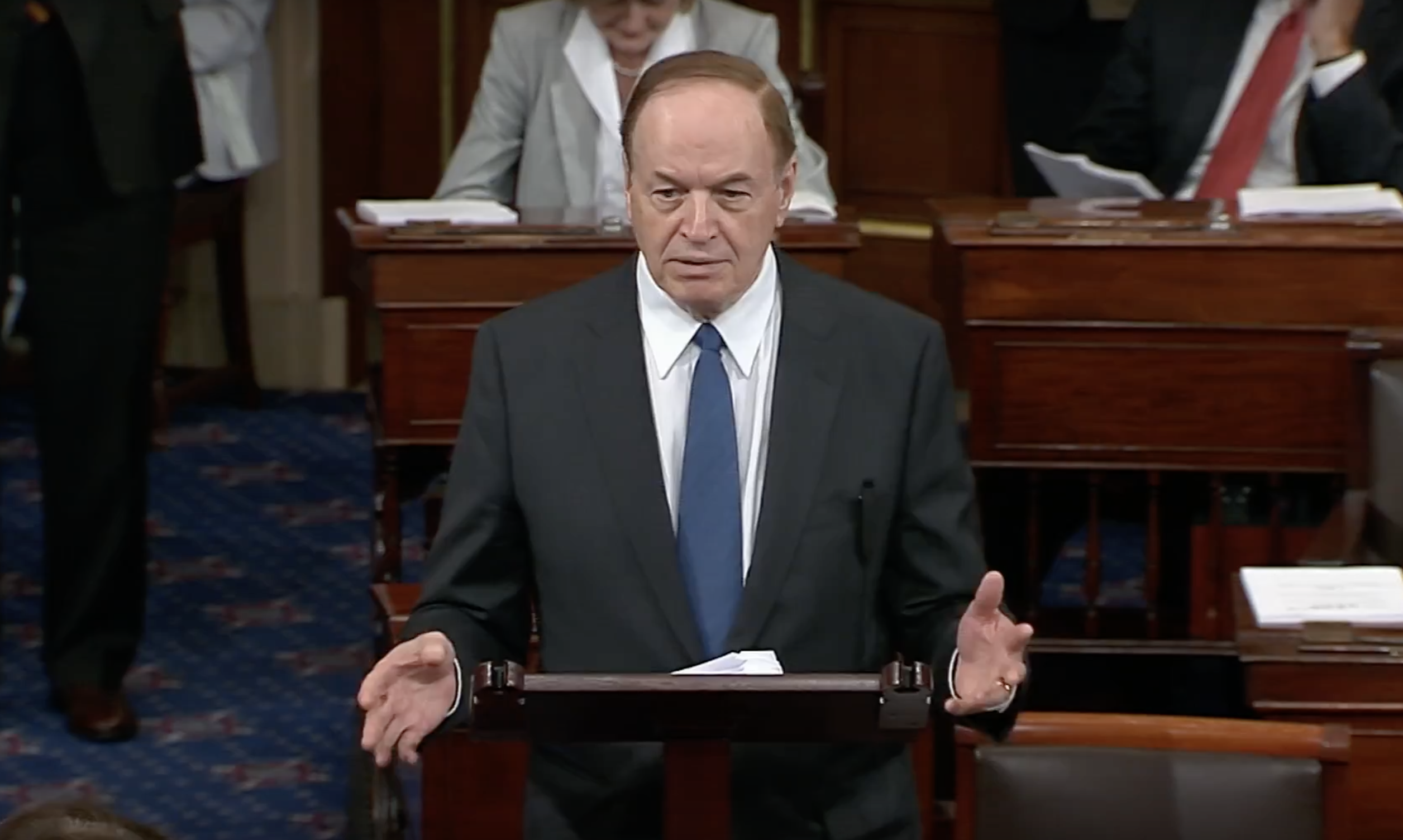 U.S. Sen. Richard Shelby, R-Alabama, has now served longer than any other U.S. senator from the state.
On Sunday, Shelby surpassed former U.S. Sen. John Sparkman to become the longest-serving U.S. senator from the state of Alabama.
Shelby has now served 32 years and 60 days. That's 11,749 days in the U.S. Senate.
Sparkman's record was 11,747 days. Sparkman served in the Senate until Jan. 3, 1979. He died in 1985.
Shelby was first elected to the Senate in 1986 and has served there since Jan. 3, 1987. He switched the Republican party in 1994. Shelby also served four terms in the U.S. House of Representatives as a Democrat.
"Sen. Shelby is Alabama's greatest statesman," said Katie Britt, Shelby's former chief of staff. Britt is now the CEO of the Business Council of Alabama. "From Muscle Shoals to the Wiregrass and everywhere in between, there is no greater advocate for the state of Alabama than Richard Shelby."
Britt said Shelby is a visionary and has always looked to use his time in Washington for the betterment of Alabama and the country.
"There is no doubt that Alabama is a better place because of the tireless efforts of Sen. Richard Shelby, and I am forever grateful to have had the privilege to work for him," Britt said.
Shelby, born in 1934, also served eight years as a state senator.
Shelby is one of the most influential senators in Washington, serving as chairman of the Senate Appropriations Committee. He previously served as the chairman of the Senate Banking Committee.
Shelby graduated from the University of Alabama in 1957 with a degree in political science and later from the University of Alabama School of Law in 1963.
Print this piece
Bloomberg making final Alabama push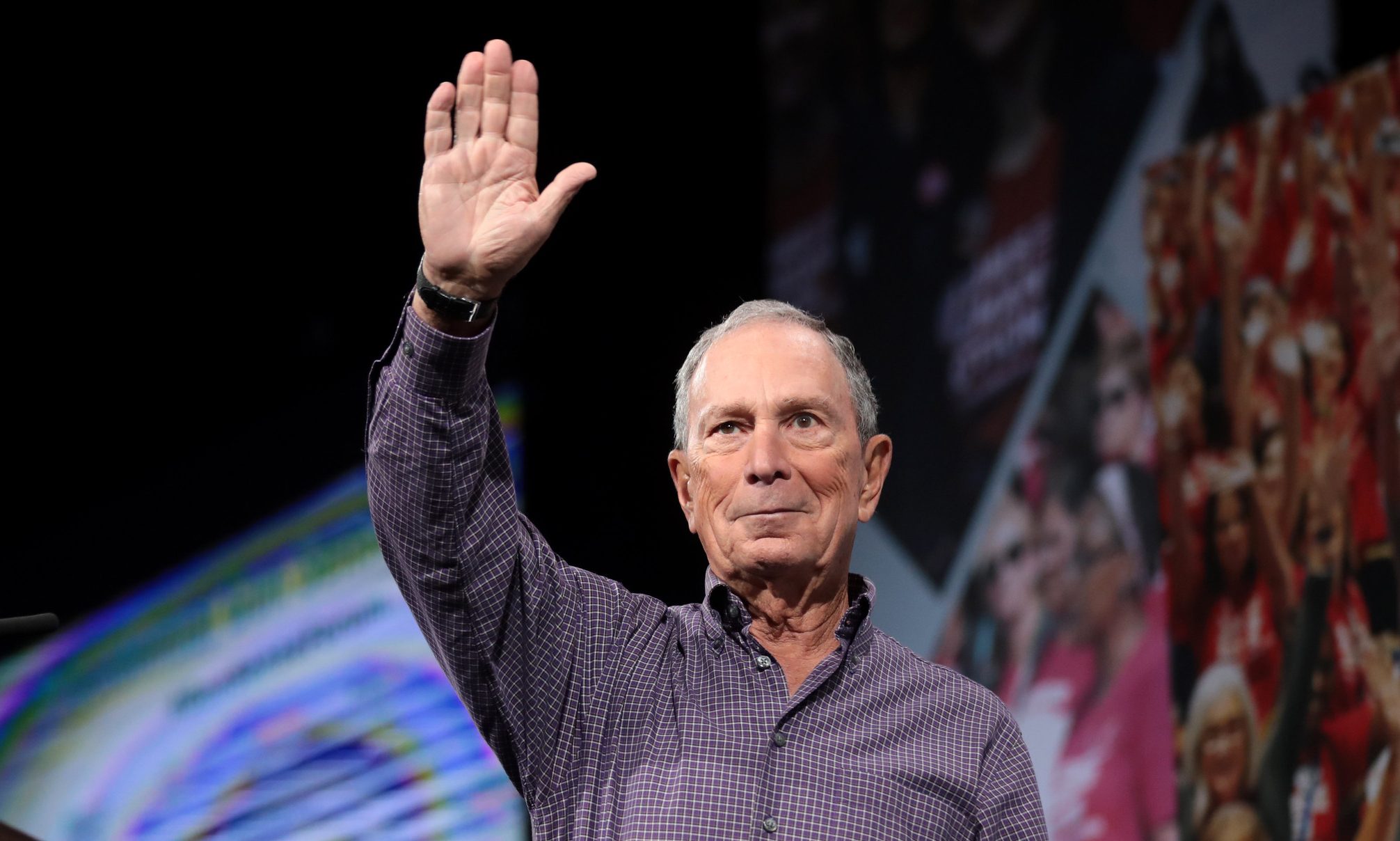 The Michael Bloomberg campaign is making Alabama one of its top Super Tuesday priorities — hoping that state Democratic voters will help catapult the former New York City mayor into the running for the party's presidential nomination. 
Bloomberg has already spent more time in Alabama than most of the other candidates — including kicking off his presidential run by qualifying first on the Alabama ballot and speaking at an Alabama Democratic Conference meeting — and has flooded the state with workers and cash, buying advertising spots and building infrastructure the likes of which Alabama has rarely seen. 
With the primary less than a week away now, Bloomberg's campaign is making a last push. 
That will be highlighted by the former mayor's visit to the state over the weekend and a number of surrogates making their way around Alabama throughout the coming days. 
That starts in earnest on Thursday, when former Philadelphia Mayor Michael Nutter, one of the first mayors to endorse Bloomberg, travels to Miles College for a "community conversation" with students and others. 
The visit to a historically black college is no coincidence, as Bloomberg's campaign looks to regain the support of black voters after his history as NYC mayor drew major fire from his Democratic primary opponents. Having the endorsement of the ADC, the state's black caucus, will certainly help, but former Vice President Joe Biden maintains strong support among black voters and moderates in Alabama.  
Nutter will be joined at Miles by former Birmingham Mayor William Bell, who also has announced his support for Bloomberg. 
Following the event at Miles, Nutter will travel to the Alabama State House in Montgomery for a meeting with the Alabama Baptist Association Leadership and then on to Selma, where he'll attend a reception for the Alabama Conference of Black Mayors.
Print this piece