Leaders react to tornados in Lee County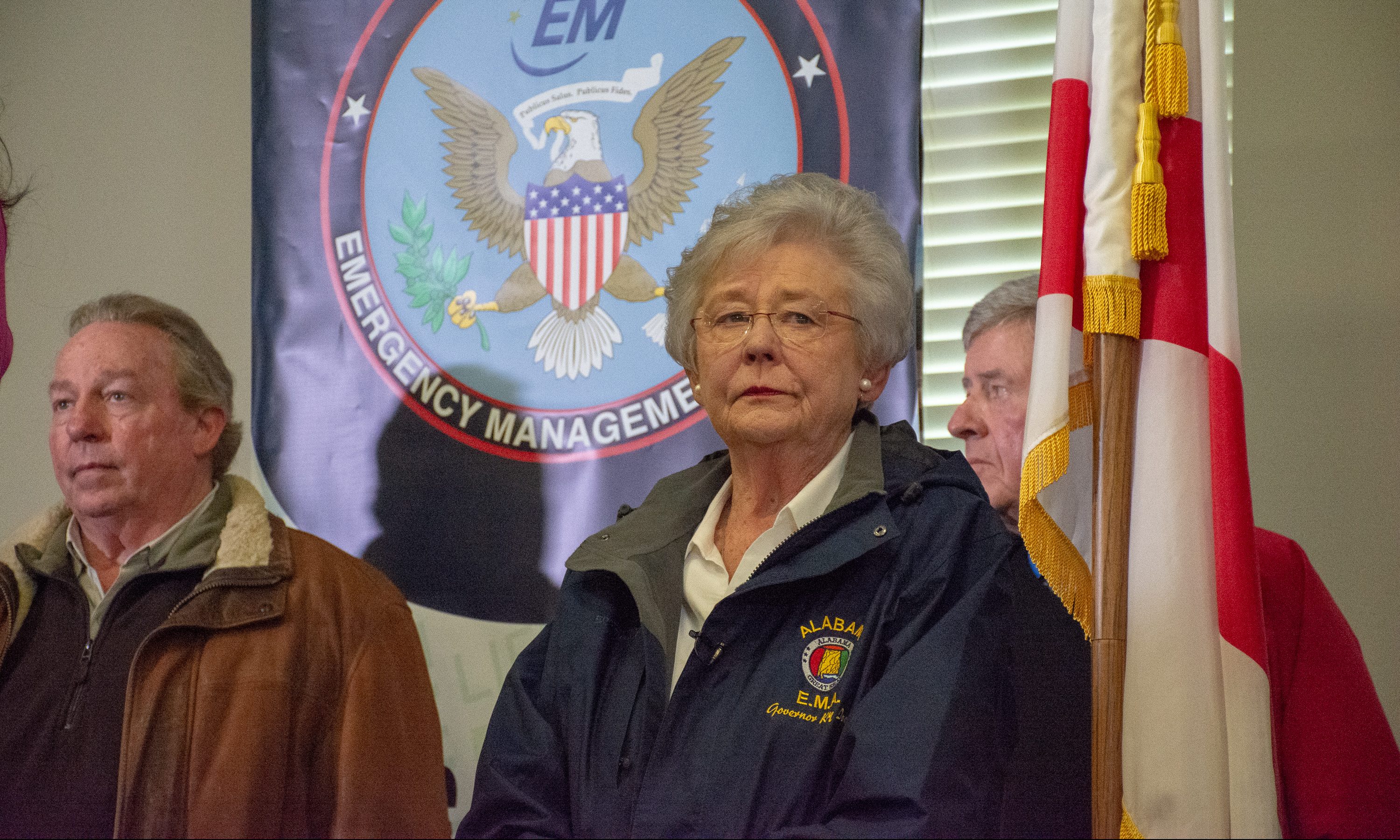 On Sunday, Alabama was struck by devastating tornados. Several counties were hit; but nowhere was the damage more severe than in rural Lee County where dozens of people were killed. Leaders from across that state and country offered their condolences to the families impacted by the severe weather.
President Donald J. Trump (R) said on Twitter, "FEMA has been told directly by me to give the A Plus treatment to the Great State of Alabama and the wonderful people who have been so devastated by the Tornadoes. @GovernorKayIvey, one of the best in our Country, has been so informed. She is working closely with FEMA (and me!)."
Alabama Governor Kay Ivey (R) said, "Yesterday, multiple tornadoes ravaged through parts of Alabama, leaving behind trails of devastation and the loss of human life. To know Alabama, is to know that we are a tightly-knit community of people. Today, each one of us mourns the loss of our fellow Alabamians. To folks across the country, please know that all of us in Alabama appreciate the outpouring of support you have shown us. We will overcome this loss. Alabama has done it before, and we will do it again, together. Alabama Emergency Management Agency Lee County, Alabama Emergency Management Agency FEMA Federal Emergency Management Agency."
Senate Majority Leader Mitch McConnel, R-Kentucky said, "I know the entire Senate joins me today in offering deep sympathies to the communities affected by yesterday's spate of tornadoes in east Alabama and Georgia. As first responders continue to search for survivors in the rubble, we know that at least 23 innocent lives were lost to this disaster, all in Lee County, Alabama. Our condolences are especially with their loved ones — and our gratitude is with the emergency personnel and local officials who have spearheaded evacuation and rescue efforts."
"The people of Alabama are all too familiar with the pain caused by devastating storms like yesterday's," McConnel continued. "The entire region has been hit hard in recent years, seemingly by one disaster after another. And they continue to brace against the threat of hurricanes and the flooding that so often impacts communities in my state of Kentucky. But at every step of the way — from response and recovery to resilient achievement — Alabama has benefited from the devoted leadership of Senator Richard Shelby. On the specific issue of disaster recovery, his hard work and steady hand have helped lead the charge. When supplemental funding for natural disaster relief receives floor time here in the Senate, it will be thanks to the hard work of our colleagues like Senator Perdue, Senator Isakson and others, and Chairman Shelby."
Congresswoman Martha Roby, R-Montgomery, said in an email to constituents, "Yesterday, Alabama was hit with devastating severe weather. Crews are working around the clock to assess the full scale of damage and return power. If you are in the Second District and need assistance, please contact my local offices. We are here to work through this with you, and we stand with all who have been impacted. As recovery efforts begin, please join me in praying for those in neighboring counties who lost loved ones yesterday. This is a time of unspeakable tragedy for many throughout Southeast Alabama, especially our friends in Lee County."
Congressman Mike Rogers said, "Our prayers are with all those affected by the severe weather today."
U.S. Senator Doug Jones, D-Alabama, said, "My heart goes out to all the folks who have lost loved ones and who have suffered damage to their homes and their businesses, and I ask that everyone pray for their comfort and healing. I also want to thank the courageous first responders who put their lives on the line time and time again to help folks in need."
"In the days ahead, I'm going to be working closely with colleagues here in the Senate to secure federal disaster funding that includes Lee County, Alabama….We have also been in touch with Governor Ivey and other local officials about how we in the Senate can best help," Sen. Jones said. "And as the dust settles, we will be down there to make sure that our offices do what is necessary to help those fine people."
State Senate President Pro Tempore Del Marsh, R-Anniston, said, "Please join me in sending prayers to all of those affected by the horrific storms today."
State Senate Minority Leader Bobby Singleton, D-Greensboro, said, "On behalf of the Senate Minority Caucus, I would like to express our sincerest condolences to the families who are dealing with the loss of a loved one and the loss of property. We are working with Gov. Kay Ivey's office and urging her to seek federal funds to help make these communities whole."
Congressman Bradley Byrne, R-Montrose, said, "Today was a difficult day for our state as serious storms hit Alabama, including right here in Washington County. My prayers are with those in that community, as well as those in Lee County where people were tragically killed by a tornado. Tonight, join me in praying that God will wrap his arms around all those impacted by these horrific storms."
House Minority Leader Anthony Daniels, D-Huntsville, said, "There has been devastation throughout our state, especially in East Alabama. In my home county of Barber County, the area near the Eufaula Municipal Airport received extensive damage, and there was massive devastation to an area that I previously represented in Lee County. My thoughts and prayers are with the families of those who lost their lives and with those who lost their property. However, I know that Alabama is a strong state with strong people and we will work together to rebuild these communities."
State Representative Jeremy Gray, D-Opelika, said, "My thoughts and prayers go out to the Beauregard and Lee County community. I am working with the Lee County Sheriff's Department and the Lee County Emergency Management Agency to collectively coordinate all of our resources. I went to the hospital last night and I was expecting trauma, but when you see those injured first-hand and talk to those looking for loved ones, I was overwhelmed by the devastation. Being on site when some of those deaths occurred was unbelievable. But people came together as one community praying for one another and helping each other. It is a tough day for Lee County, but I feel like there are better days ahead and we can pull together and become a stronger community because of this.
I am working to do all that I can to get resources for this community and to make sure people have a place to stay."
Since 1945, when accurate statistics were kept, no state has more tornado fatalities than Alabama.
Congressional candidate James Averhart endorsed by list of U.S. dignitaries, retired military leaders
The 1st Congressional District Democratic candidate has been endorsed by a list of retired U.S. dignitaries and retired military leaders, his campaign said Wednesday.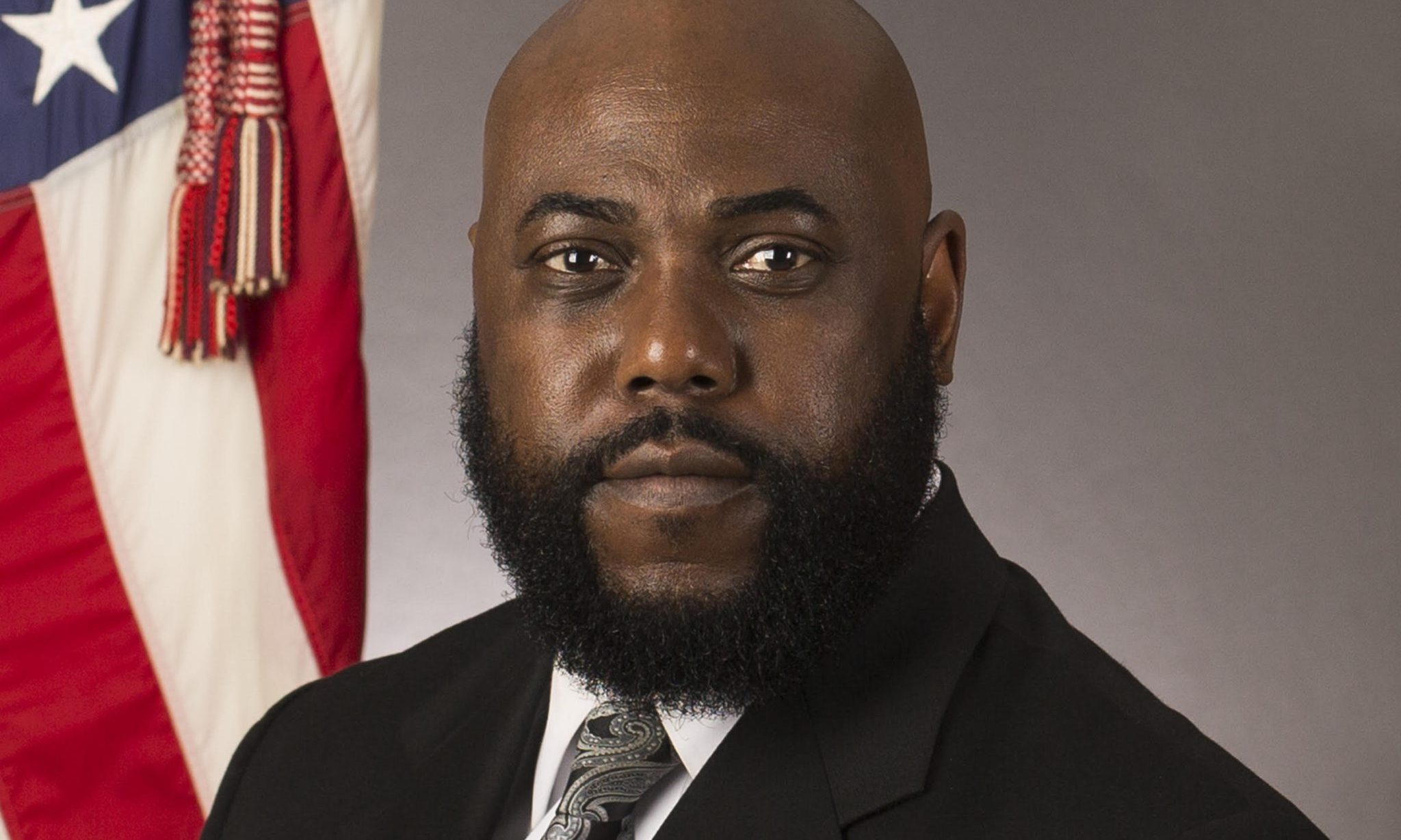 James Averhart, the Democratic candidate in Alabama's 1st Congressional District and a retired U.S. Marine, has been endorsed by a list of retired U.S. dignitaries and retired military leaders, his campaign said Wednesday.
"James Averhart is an integral leader — a man of principles and a patriot. He is the best choice to represent District One on The Hill," said Ambassador Theodore Britton, a World War II Veteran who was nominated by President Gerald Ford to serve as U.S. ambassador to the island nations of Barbados and Grenada.
Retired U.S. Marine Corps Lt. General Walter E. Gaskin, who served as commanding general of the 2nd Marine Division at Camp Lejeune, North Carolina, said Averhart is experienced in matters of government and policy and understands the lay of the land in Washington D.C.
"He will be ready to hit the ground running to get things done for the district, and moreover, be that bridge to unite the parties in Congress as well as the nation," Gaskin said in a statement.
"James Averhart is a strong dynamic leader who will get the job done. He is meticulous and a consummate professional that will advocate and work for all citizens of our district and Alabama," said Ambassador J. Gary Cooper, a retired Marine Corps major general who was nominated by President George H.W. Bush to serve as assistant secretary of the Air Force, Manpower and Reserve Affairs, and was nominated by President Bill Clinton to serve as U.S. ambassador to Jamaica.
"At a time when it seems that the Republican leadership is in lockstep with a president, who considers those in service to our great nation to be 'suckers' and 'losers,' is antithetical to what this country needs. We have over 30,000 citizens hospitalized and over 211,000 deaths due to coronavirus, which could have been prevented with sound, methodical leadership. We have been disappointed by this President and the Republican leadership standing with him. It is time for substantive change in our Nation's Capital," Averhart said.
"The American citizenry deserves and expects more of its leadership. We should no longer settle for those who continue to promulgate untruths and spew divisive rhetoric. We deserve leadership who will extol the truth and hold in high regard a united nation," Averhart said.
Avergart's Republican opponent in the Nov. 3 election is Mobile County Commissioner Jerry Carl.
The following are a list of Averhart's endorsements, according to his campaign:
Ambassador Theodore Britton
Nominated by President Gerald Ford to serve as U.S. Ambassador to the island nations of Barbados and Grenada
Served as the U.S. Special Representative to West Indian island nations of Antigua, Dominica, St. Christopher, Nevis, Anguilla, St. Vincent, and St. Lucia
Ambassador J. Gary Cooper 
Vietnam Veteran and Retired U.S. Marine Corps Major General
Nominated by President Bill Clinton to serve as U.S. Ambassador to Jamaica.
Nominated by President George H.W. Bush to serve as Asst Secretary of the Air Force, Manpower and Reserve Affairs.
Lieutenant General Ronald L. Bailey
First African American to command the 1st • U.S. Marine Division
Served as Deputy Commandant for Plans, Policies and Operations, U.S. Marine Corps.
Retired in 2017 following 41 years of service.
Lieutenant General Walter E. Gaskin
Served as Commanding General of the 2nd Marine Division at Camp Lejeune, NC Served as Commanding General, Marine Corps Recruiting Command, Quantico, Virginia
Served as Chief of Staff, Naval Striking and Support Forces-Southern Europe
Served as Deputy Commanding General, Fleet Marine Forces-Europe in Naples, Italy
Major General Cornell A. Wilson, Jr.
Served as Director, Reserve Affairs Division, Manpower and Reserve Affairs – Headquarters, U.S. MArine Corps, Quantico, Virginia.
Appointed by Gov. Pat McCrory, NC, to the position of Secretary of Military and Veterans Affairs.
Lieutenant General Willie J. Williams
Served as Director of the Marine Corp Staff
Retired in 2013 after serving 39 years in the U.S. Marine Corp.
Brigadier General John R. Thomas
Served as Director for Command, Control, Communications and Computers, U.S. Marine Corps.
Served as Director and Chief Information Officer, U.S. Marine Corp.