Opinion | Why we should avoid an immediate special session for the gas tax?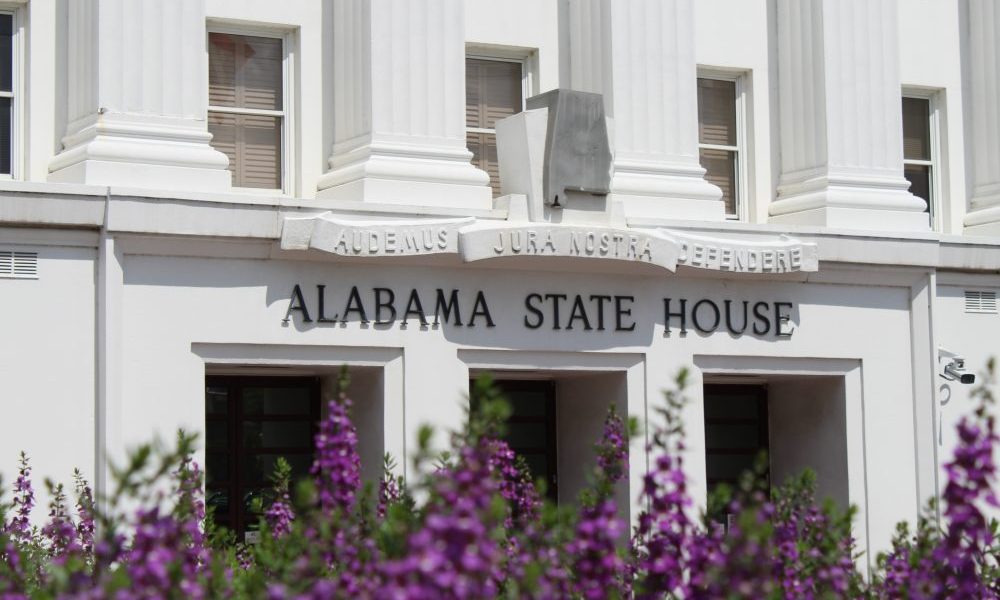 Many Alabamians, including the conservative-leaning Alabama Policy Institute, agree our state needs to increase funding for roads and bridges.
And Gov. Kay Ivey hasn't yet ruled out calling the state Legislature into a special session to raise the gas tax when lawmakers convene Tuesday in Montgomery.
But, is fast-tracking a $300 million tax increase a good idea?
Probably not.
True, calling lawmakers into a special session would free them from having to multitask the dozens of other issues they'd normally be dealing with. State senators, state representatives and their staffs could focus intently on the legislation, and committees could schedule hearings and votes without worrying about competing events.
But, maybe we need to respect the normal process instead.
Putting aside everything else and concentrating solely on something this big might normally make sense, but moving immediately into a special session this week may cause more problems than it'd solve.
First, a third of the members of the Legislature are brand new, and this puts them in a very tight spot.
They lack the benefit of having studied and debated this issue in recent years. Asking them to immediately cut their legislative teeth on a problem this monumental, this controversial and this complicated may not be entirely fair.
Besides, I can hear their opponent's radio ad playing already: "We sent ol' Billy Bob to Montgomery, and the very first thing he did was vote to raise our taxes."
Ouch.
They might not hear that ad until three years from now, but when they do, it sure will sting.
Second, a special session may create the unintended appearance of ramming a tax increase through because of the shorter period of time needed and the lower hurdles required for passage.
Spending only a handful of days on the issue — between introduction, debate, passage and enactment — could look bad. It seems rushed and begs the question, what's the hurry?
And needing fewer votes than normal for passage could also send the wrong message.
That's because in a normal legislative session, a 3/5 vote is needed in each chamber to advance a bill before the state budgets are done. In a special session that vote doesn't happen.
Removing that rather high bar — a safeguard that exists for a reason — begs another question. Why not go through the normal process?
And third, while a special session may afford lawmakers plenty of time since it'll be what they're working on all day long, such a rapid process wouldn't give regular folks enough time to learn about the details, discuss the pros and cons of the bill in their communities and let their state senators and state representatives know what they think.
A special session could circumvent the normal feedback loop between elected officials and their constituents. That loop is especially important when it comes to tax increases.
Lawmakers should also take note of what happened when tax increases were perceived to be rammed through the process recently in other states.
Last week, Wyoming's state legislature adjourned having failed to pass a tax increase that was strongly supported by its leadership in both chambers along with the state's Republican governor.
Why? Aside from the particulars, many voters felt things were moving way too fast. The bill was introduced in the House of Representatives on a Tuesday and passed out on a Friday. It then went to the upper chamber, where it was initially supported by a majority of senators seeking a quick vote until they began feeling the heat from angry constituents.
Things fell apart, and their effort failed.
And then there's what happened to the chairman of the transportation committee in the Tennessee House of Representatives, State Rep. Barry "Boss" Doss. He was accused by some of breaking the chamber's rules in 2017 so he could speed up the process and "ram" through the gas tax increase.
Doss ended up drawing a challenger in the Republican Primary and ultimately lost his seat, one of only two GOP incumbents to lose that year. Some believe his parliamentary maneuvers were partly to blame.
Alabama stands on the threshold of something big. We have the opportunity to bring real reform to our tax code — ending the practice of siphoning gas tax revenue to fund things unrelated to transportation, increasing the resources needed to improve our state's roads and bridges and lowering taxes that could help our poorest neighbors or increase economic activity.
And as proposed by the Alabama Policy Institute and others, we can and should do all of that without increasing the overall tax burden.
But we need to be patient, take our time, listen to others and build a plan we all can support.
Haste makes waste, and considering our state leaders are seeking to raise the gas tax by $300 million every year, waste is the last thing Alabama needs.
J. Pepper Bryars, a native of Mobile who lives in Huntsville, is a senior fellow at the Alabama Policy Institute. Follow him on Twitter at @jpepperbryars.
Print this piece
Opinion | Secretary of State responds to Alabama Political Reporter op-ed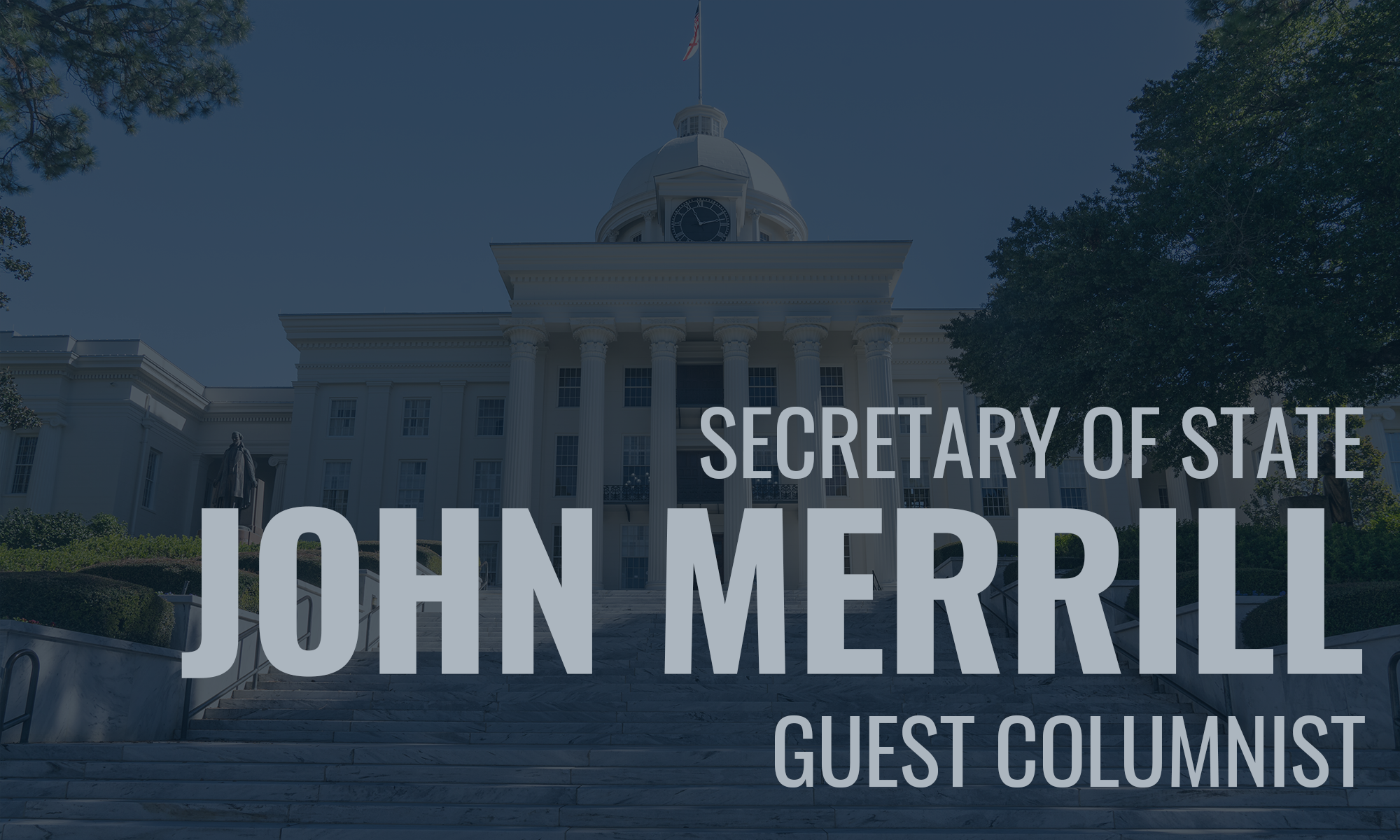 The following statement from Secretary of State John H. Merrill is in response to the inaccurate op-ed published yesterday morning by Josh Moon of Alabama Political Reporter:
This morning, Josh Moon of Alabama Political Reporter alleged that "voting by mail does not lead to fraud."
Moon went on to undermine the six voter fraud convictions and the five associated with tampering with absentee ballots in the last five years, claiming that these numbers are not substantial enough to have basis.
Let's start with the facts, Josh.
When you have one person that violates the trust and confidence in the elections process by committing illegal activity, that is one too many. Whether you have one voter fraud conviction or a thousand, you are proving to the electorate that elections require integrity and credibility! We will continue to work to build trust and confidence in the elections process.
Claiming "you can't commit enough fraud to alter the outcome of such a race" is naive and careless.
In 2018, we saw a member of the legislature who won her race by a mere six votes and another member who won his race by 28 votes. That same year, we witnessed a sheriff's race that was tied even after the recount. It should be apparent to anyone that just a few votes can determine the outcome of an election.
The fraudulent practice of ballot harvesting, which is often associated with voting by mail, led to the defeat of seven Republican candidates in the California 2018 midterm election. Young Kim, who ran to represent California's 39th Congressional District, was leading the vote count on election night and even in the week that followed the election. Two weeks later and after Kim attended New Member Orientation, the Democrat challenger was declared the winner after 11,000 mail ballots were counted. These ballots favored the Democrat challenger at a much higher rate than the previously counted ballots.
Similarly, during the 2018 Election Cycle, the North Carolina Board of Elections appropriately refused to certify the results of the 9th Congressional District's election due to the illegal misuse of absentee ballots.
It has also been reported, through data collected by the Election Assistance Commission, that between 2012 and 2018, 28.3 million mail-in ballots went unaccounted for, which equates to one in five of all absentee or mail-in ballots.
So, obviously, Josh, you can commit enough fraud to alter the outcome of an election.
The issues with mail-in voting far exceed the few that Josh attempts to raise. Consider Nevada where thousands of absentee ballots were just sent to inactive voters in Clark County. Consider the thousands of envelopes piling up in post offices or outside homes, apartments, and other facilities. Consider California in 2016 where 83 ballots were sent to one address housing just two people.
Then, Josh, after you have considered Alabama where in 2016, 109 absentee ballots were sent to the mother of a mayoral candidate in Brighton or when 119 absentee ballots were mailed to an abandoned home in Wilcox County, tell me that mail-in voting does not increase the likelihood for fraud to be committed.
To then pretend "small-town races" in Dothan, which is Alabama's seventh largest municipality out of 463, are not worthy of being noted is ludicrous.
The state's absentee law requiring a photo ID to be submitted with the application, which I remind you was passed last year with bipartisan support and sponsored, at our request, by Rodger Smitherman (D-Birmingham), has worked to prevent these sorts of opportunities in our state. This comprehensive, reform legislation has provided safeguards in our absentee process.
One major consideration that many supporters of mail-in voting fail to mention is cost. Currently, the administration for one Election Cycle (Primary, Runoff, and General) in our state is $16.5 million, whereas the administration of a full mail-in Election Cycle is almost $60 million.
I am positive that even Josh Moon can find a better way to spend $43.5 million generated by taxpayers.
Print this piece