Opinion | Why we should avoid an immediate special session for the gas tax?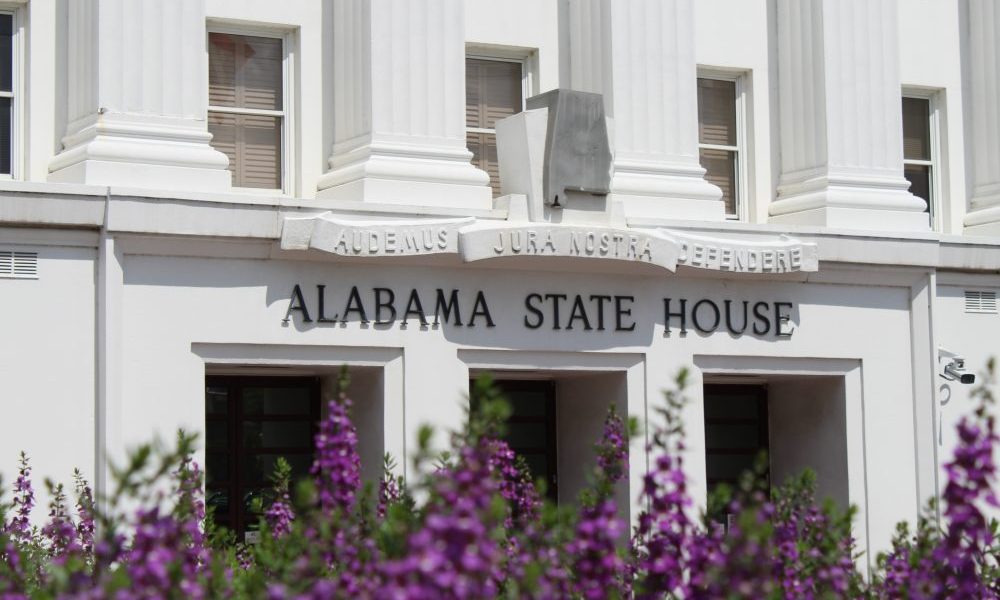 Many Alabamians, including the conservative-leaning Alabama Policy Institute, agree our state needs to increase funding for roads and bridges.
And Gov. Kay Ivey hasn't yet ruled out calling the state Legislature into a special session to raise the gas tax when lawmakers convene Tuesday in Montgomery.
But, is fast-tracking a $300 million tax increase a good idea?
Probably not.
True, calling lawmakers into a special session would free them from having to multitask the dozens of other issues they'd normally be dealing with. State senators, state representatives and their staffs could focus intently on the legislation, and committees could schedule hearings and votes without worrying about competing events.
But, maybe we need to respect the normal process instead.
Putting aside everything else and concentrating solely on something this big might normally make sense, but moving immediately into a special session this week may cause more problems than it'd solve.
First, a third of the members of the Legislature are brand new, and this puts them in a very tight spot.
They lack the benefit of having studied and debated this issue in recent years. Asking them to immediately cut their legislative teeth on a problem this monumental, this controversial and this complicated may not be entirely fair.
Besides, I can hear their opponent's radio ad playing already: "We sent ol' Billy Bob to Montgomery, and the very first thing he did was vote to raise our taxes."
Ouch.
They might not hear that ad until three years from now, but when they do, it sure will sting.
Second, a special session may create the unintended appearance of ramming a tax increase through because of the shorter period of time needed and the lower hurdles required for passage.
Spending only a handful of days on the issue — between introduction, debate, passage and enactment — could look bad. It seems rushed and begs the question, what's the hurry?
And needing fewer votes than normal for passage could also send the wrong message.
That's because in a normal legislative session, a 3/5 vote is needed in each chamber to advance a bill before the state budgets are done. In a special session that vote doesn't happen.
Removing that rather high bar — a safeguard that exists for a reason — begs another question. Why not go through the normal process?
And third, while a special session may afford lawmakers plenty of time since it'll be what they're working on all day long, such a rapid process wouldn't give regular folks enough time to learn about the details, discuss the pros and cons of the bill in their communities and let their state senators and state representatives know what they think.
A special session could circumvent the normal feedback loop between elected officials and their constituents. That loop is especially important when it comes to tax increases.
Lawmakers should also take note of what happened when tax increases were perceived to be rammed through the process recently in other states.
Last week, Wyoming's state legislature adjourned having failed to pass a tax increase that was strongly supported by its leadership in both chambers along with the state's Republican governor.
Why? Aside from the particulars, many voters felt things were moving way too fast. The bill was introduced in the House of Representatives on a Tuesday and passed out on a Friday. It then went to the upper chamber, where it was initially supported by a majority of senators seeking a quick vote until they began feeling the heat from angry constituents.
Things fell apart, and their effort failed.
And then there's what happened to the chairman of the transportation committee in the Tennessee House of Representatives, State Rep. Barry "Boss" Doss. He was accused by some of breaking the chamber's rules in 2017 so he could speed up the process and "ram" through the gas tax increase.
Doss ended up drawing a challenger in the Republican Primary and ultimately lost his seat, one of only two GOP incumbents to lose that year. Some believe his parliamentary maneuvers were partly to blame.
Alabama stands on the threshold of something big. We have the opportunity to bring real reform to our tax code — ending the practice of siphoning gas tax revenue to fund things unrelated to transportation, increasing the resources needed to improve our state's roads and bridges and lowering taxes that could help our poorest neighbors or increase economic activity.
And as proposed by the Alabama Policy Institute and others, we can and should do all of that without increasing the overall tax burden.
But we need to be patient, take our time, listen to others and build a plan we all can support.
Haste makes waste, and considering our state leaders are seeking to raise the gas tax by $300 million every year, waste is the last thing Alabama needs.
J. Pepper Bryars, a native of Mobile who lives in Huntsville, is a senior fellow at the Alabama Policy Institute. Follow him on Twitter at @jpepperbryars.
Opinion | On the Nov. 3 ballot, vote "no" on proposed Amendment 1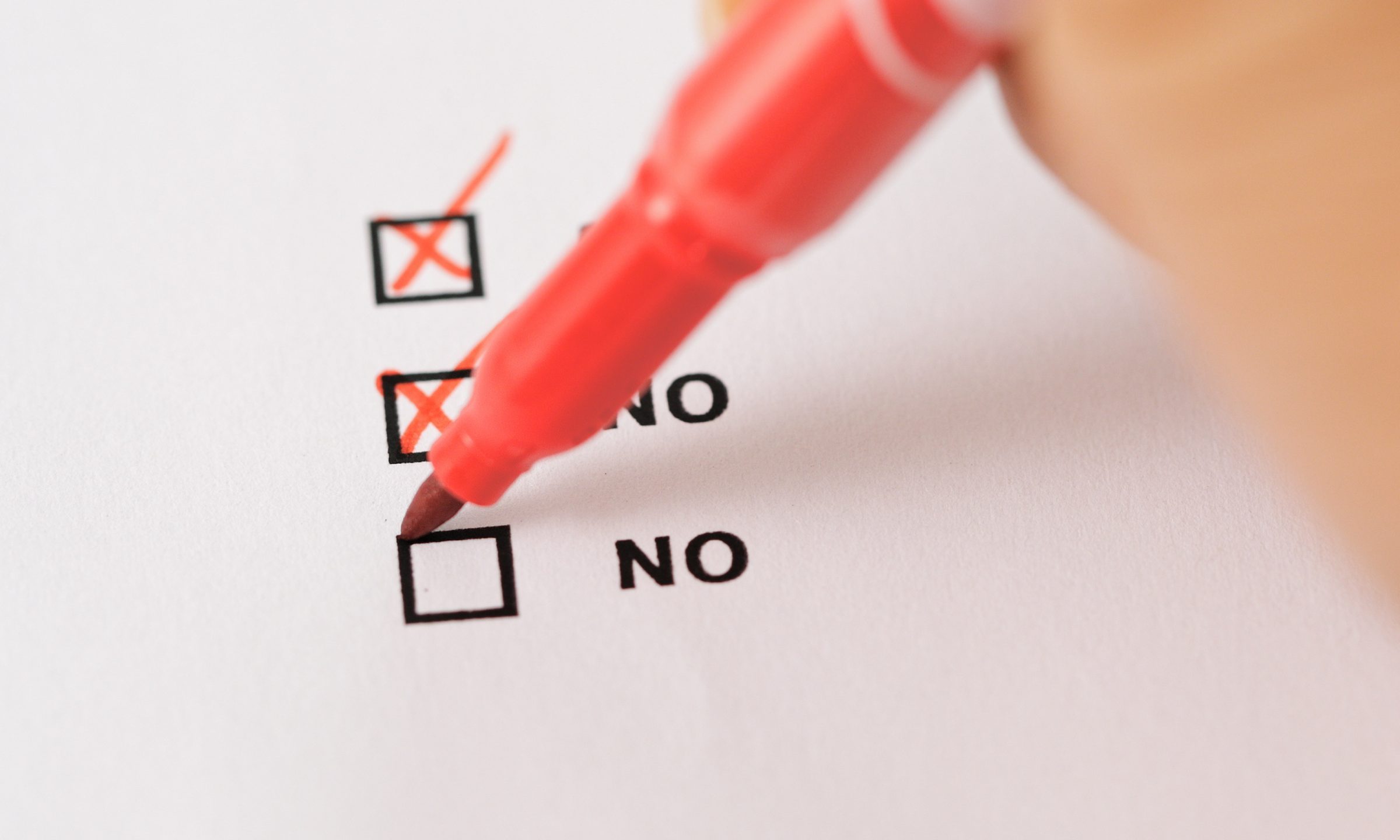 On Nov. 3, 2020, all Alabama voters should vote "no" on proposed Amendment 1. Vote no on Amendment 1 because it could allow state law changes to disenfranchise citizens whom the Legislature does not want to vote. Because Amendment 1 has no practical purpose and because it opens the door to mischief, all voters are urged to vote no.
Currently, the Alabama Constitution provides that "Every citizen of the United States…" has the right to vote in the county where the voter resides. Amendment 1 would delete the word "every" before citizen and replace it with "only a" citizen.
In Alabama, the only United States citizens who cannot vote today are most citizens who have been convicted of a felony of moral turpitude. These felonies are specifically identified in Ala. Code 17-3-30.1.
Without Amendment 1, the Alabama Constitution now says who can vote: every citizen. If voters approve Amendment 1, the Alabama Constitution would only identify a group who cannot vote. With Amendment 1, we, the citizens of the United States in Alabama, thus would lose the state constitutional protection of our voting rights.
In Alabama, no individual who is not a United States citizens can vote in a governmental election. So, Amendment 1 has no impact on non-citizens in Alabama.
Perhaps the purpose of Amendment 1 could be to drive voter turnout of those who mistakenly fear non-citizens can vote. The only other purpose for Amendment 1 would be allowing future Alabama state legislation to disenfranchise groups of Alabama citizens whom a majority of the legislature does not want to vote.
In 2020, the ballots in Florida and Colorado have similar amendments on the ballots. As in Alabama, Citizens Voters, Inc., claims it is responsible for putting these amendments on the ballots in those states. While Citizens Voters' name sounds like it is a good nonprofit, as a 501(c)(4), it has secret political donors. One cannot know who funds Citizen Voters and thus who is behind pushing these amendments with more than $8 million in dark money.
According to Citizen Voter's website, the stated reason for Amendment 1 is that some cities in several other states allow non-citizens to vote. My understanding is that such measures are rare and only apply to voting for local school boards.
And why would a local government's deciding that non-citizens can vote for local school boards be a state constitutional problem? Isn't the good government practice to allow local control of local issues? And again, this issue does not even exist in Alabama.
The bigger question, which makes Amendment 1's danger plain to see, is why eliminate the language protecting "every" citizen's right to vote? For example, Amendment 1 could have proposed "Every citizen and only a citizen" instead of deleting "every" when adding "only a" citizen. Why not leave the "every" citizen language in the Alabama Constitution?
Amendment 1 could allow Alabama new state legislation to disenfranchise some Alabama citizens. Such a change would probably violate federal law. But Alabama has often had voting laws that violated federal law until a lawsuit forced the state of Alabama not to enforce the illegal state voting law.  
The most recent similar law in Alabama might be 2011's HB56, the anti-immigrant law. Both HB56 and Amendment 1 are Alabama state laws that out-of-state interests pushed on us. And HB56 has been largely blocked by federal courts after expensive lawsuits.
Alabama's Nov. 3, 2020, ballot will have six constitutional amendments. On almost all ballots, Amendment 1 will be at the bottom right on the first page (front) of the ballot or will be at the top left on the second page (back) of the ballot.
Let's keep in our state constitution our protection of every voters' right to vote.
Based on Amendment 1's having no practical benefit and its opening many opportunities for mischief, all Alabama voters are strongly urged to vote "no" on Amendment 1.