Opinion | The state of this state is, as usual, weird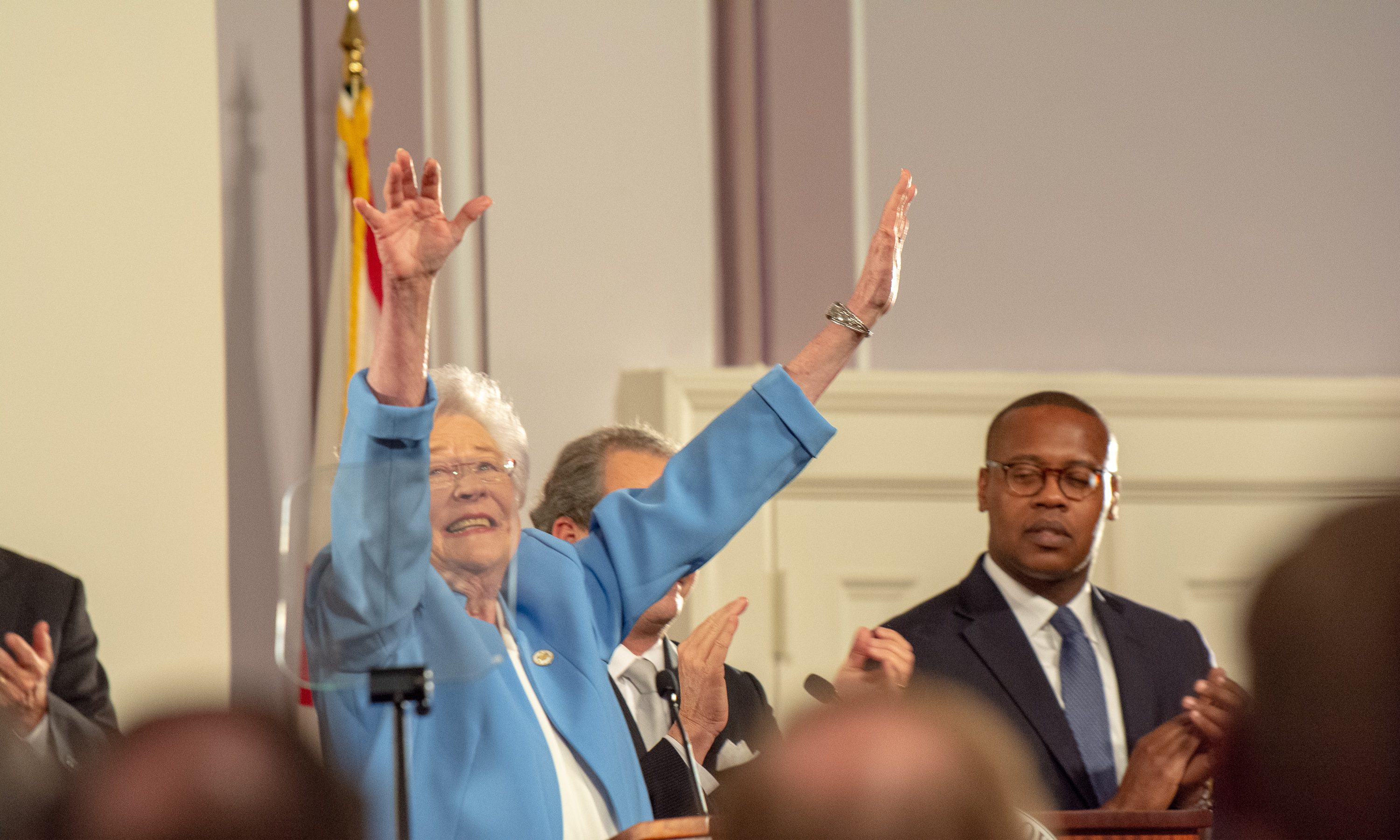 It feels wrong to call it a "special" session.
Maybe "other" session. Or "equally idiotic" session.
But whatever you call it, there will be a special session inside a regular session in Alabama this year to hash out the dire situation with Alabama's … um, roads.
Yes, you read that correctly.
The roads and bridges of Alabama — which have been so not dire for the past several years that we take $63 million from the transportation budget each year and divert it to courts  — have suddenly become so awful that the governor has declared a special legislative session to raise taxes to fix them.
If that seems odd, wait a second.
In announcing the plan to fix the roads — her Rebuild Alabama Infrastructure Plan — Ivey essentially admitted the state was at fault in thousands of automobile accidents over the last few years.
While noting the state's poor road conditions and acknowledging that state leaders have ignored the poor conditions for years, Ivey said, "From 2015 to 2017, Alabama saw nearly 3,000 traffic fatalities. One-third of those were due to deficiencies in our roadways."
And if that seems more odd, let me tell you one more.
There was confusion most of the afternoon between the governor's office and lawmakers over how to go about getting to this turducken session.
Ivey was originally set to announce the special session during her State of the State speech. But that fell through when lawmakers, apparently unaware of her planned announcement, recessed from both houses instead of adjourning until a later date. In order to call the special session, parliamentary rules require a break in legislative days — which is achieved only through adjournment to a later date — at which point the special session can be called.
House and Senate leadership didn't want to upstage the governor by oddly adjourning until March 19, thus giving away her special session announcement.
This apparently caught Ivey's office off-guard, and her speech had to be altered. The final version ended up being a weird threat by Ivey to call lawmakers into a special session — which everyone knew was coming.
One day. We've been in session one damn day.
Of course, this all followed several days of scrambling for votes to see if there was any need to call a special session at all. Because as we stand currently, Ivey does not have the votes to pass her 10-cent increase in the gas tax.
Pulling against her are a whole bunch of Republicans, who are being bolstered by really loud, mostly obnoxious opponents around the state. Mercy, are they ever obnoxious with their cries against more taxes.
I'm not a supporter of this gas tax in its current form, nor am I for a phony crisis to force through a bad bill to fix our roads and bridges, but our roads and bridges absolutely need to be fixed. If we left upkeep and innovation to the anti-tax Republicans in this state, we'd still be driving dirt roads and just wondering what was on the other side of the rivers.
That said, their resistance sets up an interesting situation for the Republicans who took money from roadbuilders and those who hope to launch U.S. Senate campaigns in the near future: How willing are they to work with Alabama Democrats?
Beaten, bloodied and left for dead last November, suddenly the Alabama Dems are in a position of power. And Tuesday evening, via a response to Ivey's State of the State Address, the Democrats put their price on the table.
Medicaid expansion, gambling and medical marijuana legalization.
Any of the three would be a hefty price in this state. But here's the weird thing: All three are insanely more popular, even among Republicans, than the gas tax.
And isn't that just the perfect Alabama conundrum: To do this unpopular thing that they really want to do, Republicans might have to do these insanely popular things that for no discernable reason they don't want to do.
And that, kids, is the actual state of this state.
Opinion | The blackest Black Friday ever
"The coming weeks are going to be difficult, no doubt about that."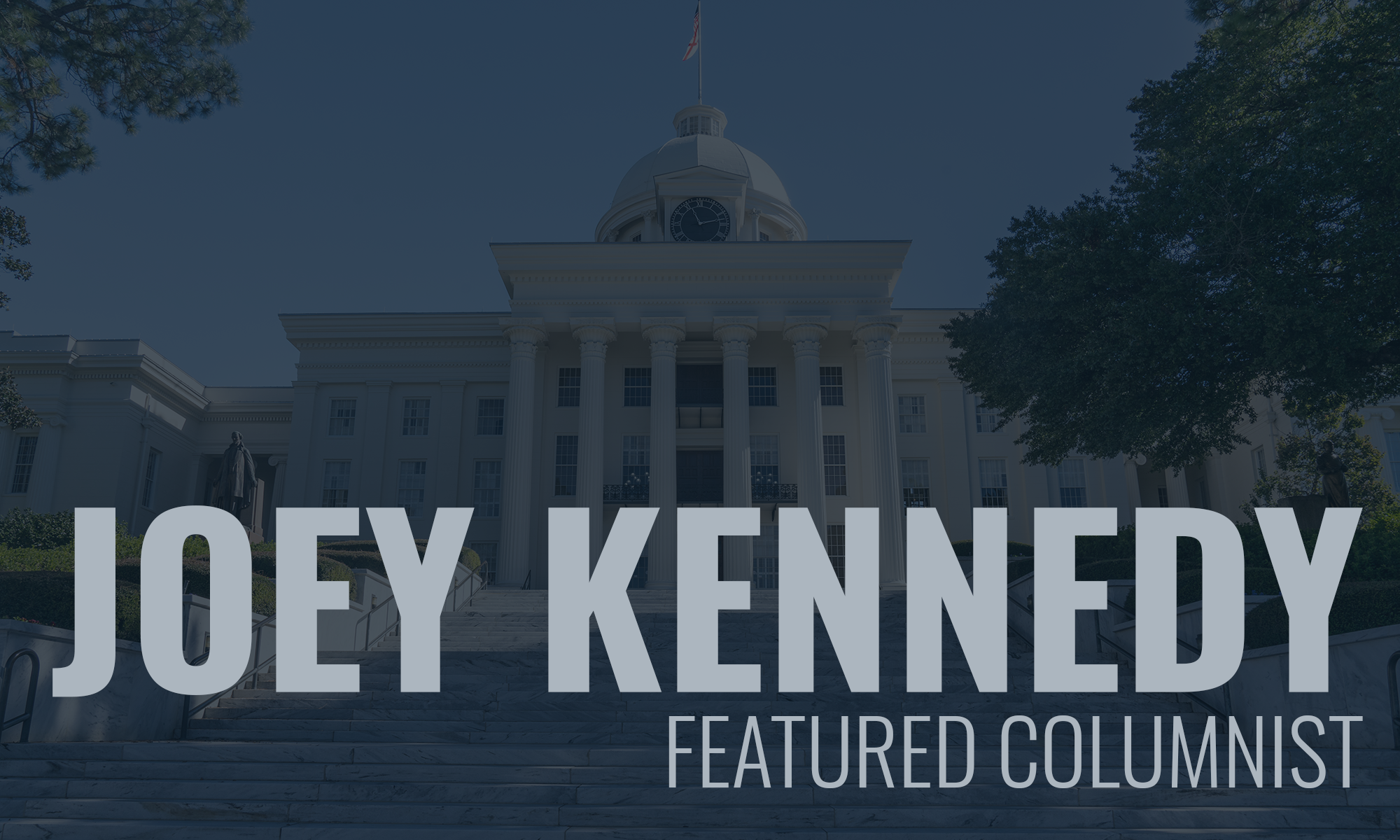 Thursday was Thanksgiving, and it's understandable that many people didn't have a lot to be thankful for. More than 260,000 people are dead because of the COVID-19 pandemic that Donald Trump simply ignored. Around 3 million people have been infected, with many of those suffering lifelong health complications from the virus.
A first Thanksgiving without loved ones. A first Christmas without loved ones bearing down.
Millions of people lost their jobs because of the pandemic. Hundreds of thousands are in danger of being evicted from their homes. Many don't have water or power or heat as the winter settles in.
Thanksgiving? Really?
Except …
Yes, there are many things to be thankful for. Our families, if we have them. Our friends, and we all have them. Our animals, and many of us have them.
We can be thankful that the long, horrible tenure of Donald Trump is nearly over. It's the end of an error.
We can hope that racism will be wrong again. That homophobia, misogyny, xenophobia, and cruelty will fall from the everyday ordinary to the awful extraordinary. Kids in cages, separated from their parents, no more. Chaos in government simply an anomaly at last.
We can hope. That alone is something to be thankful for.
The year 2020 has been a hot mess. Masks, social distancing, hand washing and sanitizing are the norm now. They may be forever.
We should be thankful that COVID-19 vaccines are on the horizon. But that's a strange thankfulness, and we cherish a vaccine for a disease that didn't have to spread as far and wide as it did. It was mismanaged as badly as a crisis can be mismanaged.
There still are people out there who refuse to wear masks or who believe the virus is a hoax. A doctor described people she was caring for who were dying, and all the time denying the virus existed, even to their last breaths.
That's certainly nothing to be thankful for.
Our health care workers, those on the front lines, deserve our thanks and our love. As do grocery store workers, first responders, teachers, and delivery people. Heroes work there.
I'm personally thankful for my wife of 41 years. My daughters in San Diego. My friends here and elsewhere. My pugs and other dogs and animals. I've got plenty to be thankful for, when we pare life down and don't expect so much.
The coming weeks are going to be difficult, no doubt about that.
Too many people traveled this Thanksgiving, and there's going to be a price to pay. Too many people are making plans for Christmas, and there's going to be a price to pay. Too many people are planning New Year's Eve celebrations, and there's going to be a price to pay.
Oh, I'll have some champagne and stay up until midnight on New Year's Eve, if only to witness that this damn year doesn't hang around for one second longer than is allowed.
Perhaps we can see a light at the end of this 2020 tunnel. Maybe by spring, we'll all be vaccinated, and this pandemic will be at the beginning of its end.
But if 2020 has taught us anything, it's that we can't count on, yes, anything.
This is Black Friday. The blackest Black Friday ever. Be careful out there. Wash your hands and wear a mask. Take care of each other. Believe in science. Don't trust a reality show president who, fortunately, finally has been fired.
Do your best to do your best. Let's have a new year that at least promises hope.
Dig deep and find what you're thankful for. Then hug it close with all your might.