Pre-K task force endorses Gov. Ivey's first Pre-K expansion recommendation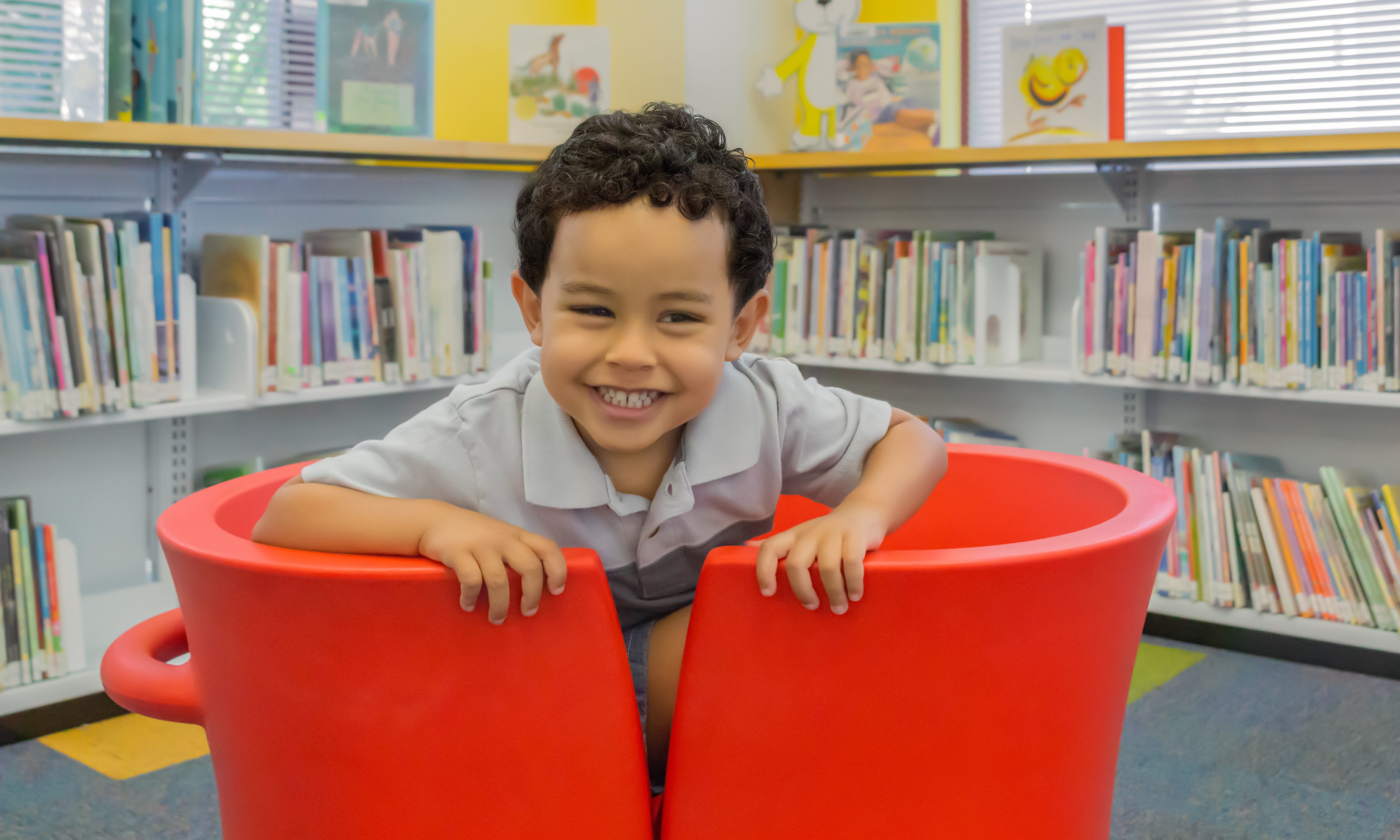 Alabama Governor Kay Ivey's Fiscal Year 2020 budget proposal includes a $25 million expansion of Alabama's state-funded, high-quality and voluntary First Class Pre-K program. If approved by the state legislature, the proposed funding increase would open an additional 240 classrooms next year and help bring the total number of First Class classrooms statewide close to 1,300.
The Alabama School Readiness Alliance's business-led Pre-K Task Force endorses Governor Ivey's FY 20 budget recommendation for First Class Pre-K. The ASRA Pre-K Task Force consists of more than 60 prominent leaders from the business, education, civic, medical, legal, philanthropic, military and child advocacy communities. The endorsement of the Governor's pre-k funding proposal is one of a series of recommendations proposed by the ASRA Pre-K Task Force today as it enters year seven of its 10-year campaign to fully fund the state's First Class Pre-K program while maintaining the program's benchmarks for quality and accountability.
The 2019 Alabama School Readiness Alliance Pre-K Task Force Recommendations are available in their entirety at alabamaschoolreadiness.org/recommendations.
"Earlier this year, more research was released confirming that Alabama students that attended First Class Pre-K are outperforming their peers in reading and math as they advance through school," said Bob Powers and Mike Luce, business leaders and co-chairs of the Alabama School Readiness Alliance Pre-K Task Force. "Still, there is only enough funding appropriated to give one out of every three four-year-olds in our state a chance to take part in this program. Governor Ivey's funding request keeps our state on a path to fully funding the voluntary First Class Pre-K program by the end of her term. We wholeheartedly endorse her proposal."
The Pre-K Task Force first proposed expanding pre-k access to all families in 2012. Since then, state leaders have incrementally increased the level of investment in Alabama's First Class Pre-K program from $19 million to $96 million. In 2012, the program enrolled just six percent of Alabama's four-year-olds. In the 2018-19 school year, 32 percent of Alabama's four-year-olds attend First Class Pre-K.
The Alabama Department of Early Childhood Education manages the First Class Pre-K program. For 12-years in a row, it has been ranked the number one state-funded pre-kindergarten program in the country for quality by the National Institute for Early Education Research.
New research by the Public Affairs Research Council of Alabama and the University of Alabama at Birmingham has found that students who participated in a First Class Pre-K classroom – regardless of demographics, zip code or school – are more likely to be proficient in math and reading than their peers. This state-based research is consistent with additional longitudinal studies that followed students through adulthood and found that those who participated in a high-quality pre-kindergarten program were more likely to graduate from high school, more likely to go on to college and become successful in the workforce, and less likely to commit a crime.
The Alabama School Readiness Alliance advocates for the expansion of high-quality, voluntary pre-kindergarten. ASRA works to ensure that pre-k is a continuing priority for Alabama's children, parents, community leaders, legislators, and governing officials. ASRA is a collaborative effort of A+ Education Partnership, Alabama Giving, Alabama Partnership and VOICES for Alabama's Children. Visit www.alabamaschoolreadiness.org to learn more.
Analysis | There's a better plan for reopening schools — if Alabama leaders will use it
Maybe there will be a plan for reopening schools after all. 
A bipartisan group of lawmakers is set to meet with Gov. Kay Ivey's staff on Tuesday morning to discuss an ambitious and comprehensive plan to reopen Alabama's public schools that would see every school in the state get a new, stand-alone nurses station, a testing machine, a full-time nurse and tools to test and check students' temperatures. 
The plan, known as the Safely Opening Schools Program, or SOS, was put together by the Alabama School Nurses Association and has the backing of several doctors and the Alabama Education Association. It was presented to some lawmakers earlier this month. 
State Sens. Jabo Waggoner, Jim McClendon and Bobby Singleton — two top Republicans and the highest-ranking Democrat — have since submitted requests for funding out of Alabama's portion of CARES Act money to pay for the various components of the plan. 
In a letter sent last week to Ivey, Singleton said he was "excited by the plan," and believes it will "address, to some degree, the inequity (in his local school districts) and allow my constituents to feel that they are receiving the same support to reopen their schools as the more affluent districts of our state."
The SOS program contains, essentially, three pieces: Building 500-square-feet nurses stations/isolation rooms at every school, purchasing testing machines and supplies and hiring approximately 300 nurses for the schools around the state that are currently lacking one. (Every school is technically required to have a school nurse, but the systems have circumvented that requirement by allowing a district nurse to cover multiple schools.)
In total, the plan is projected to cost roughly $150 million — almost all of it (around 90 percent) coming from the nearly $2 billion in CARES Act funds provided to Alabama by the federal government. (The remaining portion is projected to be covered by other grants.) Included in those costs are the nurses' salaries for two years and the construction of more than 1,300 stand-alone nurses stations/isolation rooms — each costing a little less than $50,000. 
In addition, each school would receive its own testing device, which nurses would be trained to use, and testing supplies. If used as the program projects, Alabama schools would turn in more than 500,000 tests in nine months, with blind results being sent to the Centers for Disease Control for data collection purposes. The testing machines can also be modified to test for other ailments, such as the different types of flu.  
To put the total cost in perspective, the state has already spent at least $150 million — it received $115 million in grants from the CDC and received part of the more than $450 million the federal government sent to Alabama earlier this year — to test less than 10 percent of the state's population over the last six months. 
The SOS program could potentially test between 12-15 percent in far less time, and in a setting where early detection could prevent massive hotspots. 
It's a good program, and it would likely be worth the costs if only for the things mentioned. 
But those things are only half of the benefits of this program. Maybe not even half. 
Consider this: Included in the costs, every school in every city in Alabama, regardless of income level or parental involvement or poverty rates, will get a state-of-the-art nurses station and a fulltime school nurse. 
To care for children who rarely see any sort of healthcare professional. To diagnose the early signs of disease or mental health issues. To spot the early warning signs of physical abuse or drug addiction. 
In every school in Alabama. For two full school years. 
"This is extremely important to my communities, as they lack school nurses and other critical health access," Singleton wrote to Ivey. "The opportunity to have testing/screening on-site and nurses to address students' health needs would be of tremendous assistance to the residents in my district."
The same could be said for school districts, and for school children, all over the state. 
The simple fact is there is no better plan offered for reopening Alabama's schools. The others, including the "roadmap" presented by state superintendent Eric Mackey last week, mostly fail to account for known shortages in teachers, staff and nurses, and they offer no assurances for worried parents. 
The SOS plan would take the burden of monitoring and quarantining sick students off the staff and faculty, would establish a clear protocol for dealing with the virus in our schools and would assist the state and federal government with accurate, real-time data. In addition, it could be a health lifeline for kids in rural and impoverished areas. 
There is no better plan.