Trump approves Ivey's request for expedited major disaster declaration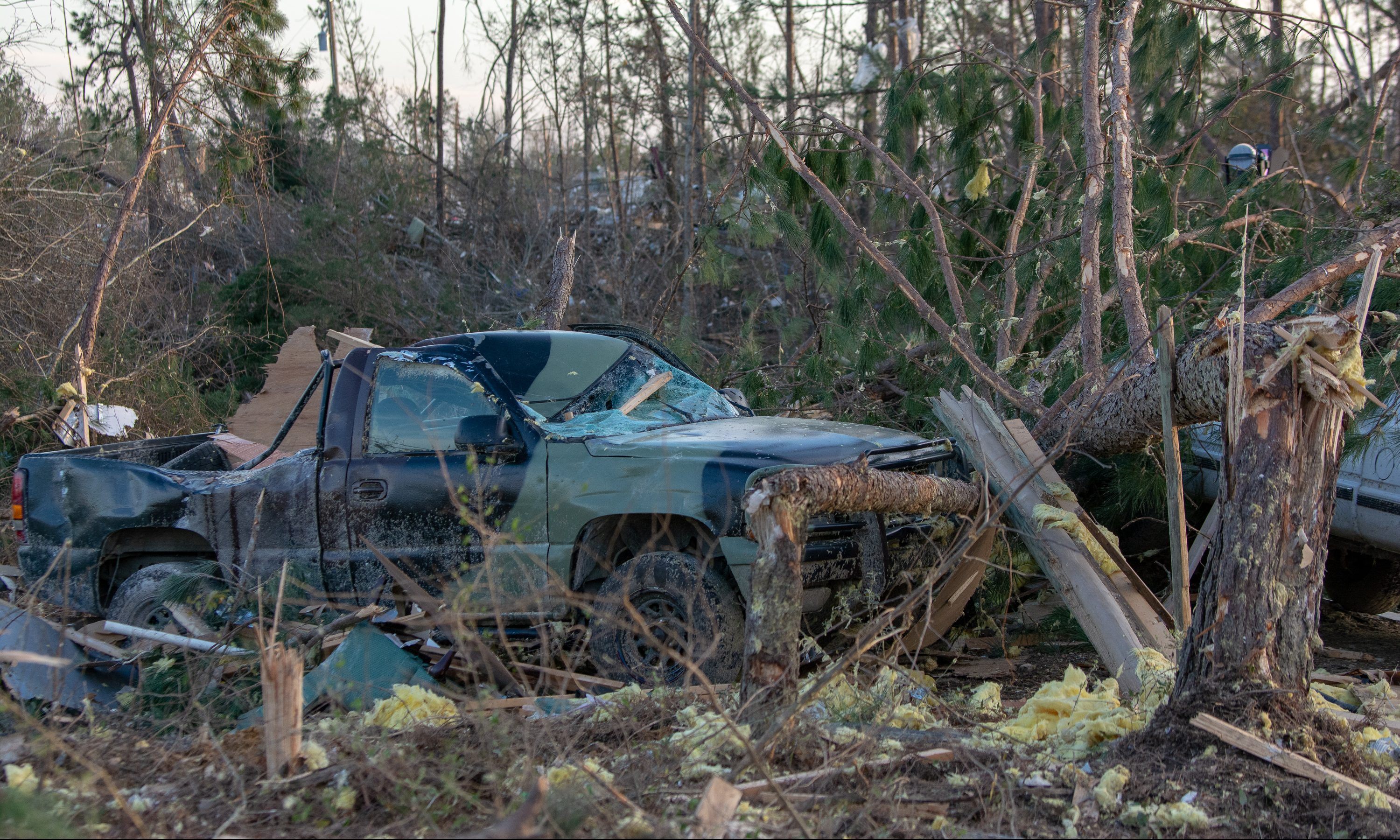 In response to Gov. Kay Ivey's request on March 4, President Donald Trump approved a Major Disaster Declaration for Lee County on Tuesday triggering the release of federal funds to help people and communities recover from severe storms, straight-line winds and tornadoes that occurred March 3, 2019.
The Federal Emergency Management Agency Public Assistance Program will provide assistance to residents of Lee County, Alabama.
Assistance can include grants for temporary housing and home repairs, low-cost loans to cover uninsured property losses and other programs to help individuals and business owners recover from the effects of the disaster.
"President Trump has been very gracious and pledged his unwavering support to Alabama since the devastating storms and tornadoes struck Alabama over the weekend. Twenty-three lives were lost and dozens of Alabamians were injured," Ivey said. "This is a difficult time for the state of Alabama, but knowing that we have this additional assistance and the support of our president and folks across the country, we will get through this together. We will recover, and we will lift up Lee County in this time of need."
Earlier in the day, members of the Alabama congressional delegation who represent the areas impacted by the March 3 tornadoes sent a letter to Trump in support of Ivey's request for an expedited major disaster declaration for the state of Alabama. The letter was led by U.S. Sen. Richard Shelby, R-Alabama, and was also signed by Sen. Doug Jones, D-Alabama, along with Reps. Mike Rogers, R-Alabama, and Rep. Martha Roby, R-Alabama.
"On March 3, 2019, severe storms and tornadoes touched down in the eastern part of Alabama and caused catastrophic damage in Lee County and the surrounding areas," the letter read. "Considering the scope and intensity of this natural disaster, we ask that you carefully review Gov. Ivey's request for an expedited major disaster declaration. In doing so, you will allow thousands of Alabamians to begin the slow process of rebuilding."
"The destruction and tragic loss of life caused by Sunday's tornadoes in Lee County and the surrounding areas is devastating," Shelby said. "Thousands of Alabamians are suffering and in need of our staunch support as they work to rebuild their homes and businesses. It is of the utmost urgency that President Trump support Gov. Ivey's request for an expedited major disaster declaration for Alabama."
"Alabamians are certainly a resilient people, but given the severity of the damage from these tornadoes, we will still need help," Jones said. "I strongly support Gov. Ivey's request for an expedited major disaster declaration and urge the president to accept this request as soon as possible so that Alabamians can begin to rebuild."
"My heart breaks for all the folks across the area impacted by this deadly storm," Rogers said. "After being on the ground in Lee County today to see the damage firsthand, the process to rebuild will take time. I am grateful to President Trump and the Alabama delegation efforts to expedite the major disaster declaration."
"This is a time of unspeakable heartbreak for many individuals and families in Southeast Alabama, especially those in Lee County," Roby said. "As our state begins rebuilding in the aftermath of Sunday's severe weather, I urge President Trump to support Gov. Ivey's request for an expedited major disaster declaration. In the meantime, my family and I will continue praying for the Alabamians impacted by this devastating event."
As of press time, 23 people are confirmed dead, including four children. The youngest fatality was age 6 and the oldest was age 89. According to Lee County Sheriff Jay Jones, they are still searching for seven or eight missing people.
Even though meteorologists correctly predicted the storm an hour ahead of impact, too few people heeded the warnings. Because it was a Sunday, more people were at home with their family when the EF-4 tornado touched down in the Beauregard and Smith's Station communities.
State Rep. Joe Lovvorn, R-Auburn, is an Auburn firefighter. He was on the scene for many hours on Sunday and Monday with the rescue and then recovery efforts.
"The people of Lee County have gone through a tremendous tragedy that most of us can't fathom," Lovvorn said.
The White House announced that Trump will travel to Alabama on Friday to personally inspect the damage.
Interior Department designates new national recreational trail in Alabama
The designation is part of a broader national announcement that establishes 30 new national recreation trails in 25 states, adding more than 1,275 miles to the National Trails System.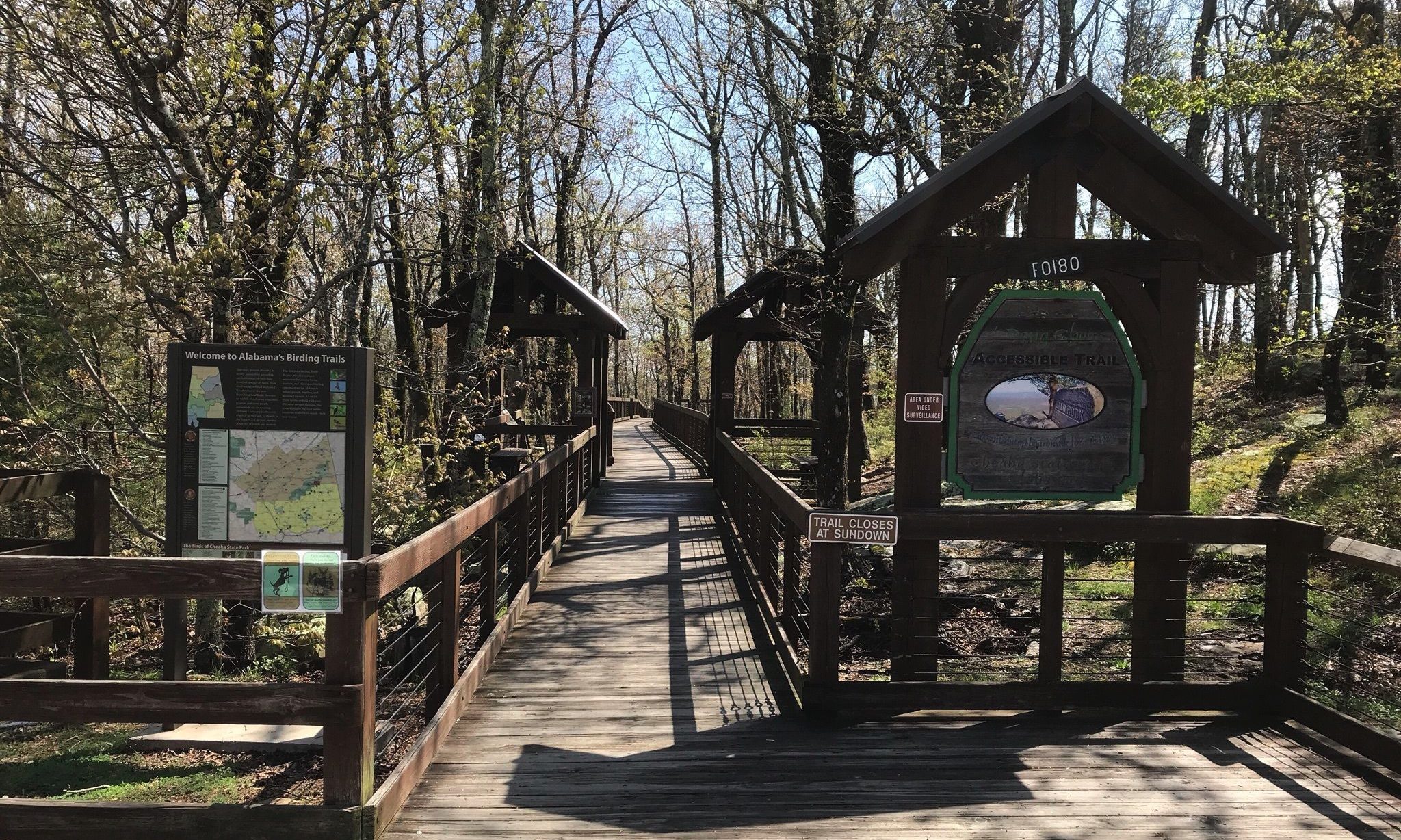 United States Secretary of the Interior David L. Bernhardt this week designated a new national recreation trail in Alabama.
Located in Cheaha State Park, the Doug Ghee Accessible Trail (Bald Rock Boardwalk) is a 0.3-mile boardwalk trail that allows users of all abilities to journey through the enchanted hardwood forested foothills of the Appalachian Mountains.
The designation is part of a broader national announcement that establishes 30 new national recreation trails in 25 states, adding more than 1,275 miles to the National Trails System.
The announcement is in addition to the 370 miles of national recreation trails that were designated in 2018, bringing the Trump administration's total to 49 national recreation trails added, spanning 1,645 miles.
"I encourage Americans to get outside, enjoy our incredible public lands and visit a nearby national recreation trail," Bernhardt said. "Spanning more than 83,000 miles, larger than the interstate highway system, the National Trails System provides easy access to a wide variety of outdoor experiences. The Trump Administration is committed to expanding public access to the outdoors, so more Americans have the opportunity and ability to experience it in all of its splendor."
Bernhardt said that the new designations advance the Trump administration's priority to increase public access to outdoor recreational opportunities in alignment with Secretary's Order 3366.
Interior-managed outdoor recreation activities support more than 452,000 jobs and account for more than $58 billion in economic output across the country.
"American Trails promotes and maintains the database of our country's National Recreation Trails (NRT) and applauds this new slate of Secretarial designations from the Department of the Interior," said NRT executive director Mike Passo. "The NRT program brings vibrancy to the National Trail System by uniquely highlighting trails that are accessible, relatable, and serve a wide diversity of our nation's public. With these designations, the NRT database at AmericanTrails.org exceeds 1,300 trails."
"American Hiking Society welcomes the designation of 30 new National Recreation Trails that will create enhanced recreational opportunities for hikers and all types of trail users," said American Hiking Society executive director Kate Van Waes. "Each trail selected to receive this honor must support a diversity of users, reflect its region, and be among America's best trails, all qualities that benefit the hiking community."
"Americans are enjoying close-to-home recreation and thanks to our amazing National Trails System, they have even more places to explore," said PeopleForBikes President and CEO Jenn Dice. "With a 75 percent increase in bike ridership on trails this year, we commend the Department of the Interior for this expansion and granting our nation more access to the outdoors. Thanks to these initiatives, we're getting closer to meeting the needs of a fast-growing community of people outdoors and on bikes finding joy, freedom and health on our trails nationwide."
The National Trails System, which includes national scenic, national historic, and national recreation trails, offers an abundance of scenic, historic and recreation trails for outdoor enjoyment on America's public lands.
The system promotes preservation, public access, travel within and enjoyment and appreciation of the open-air, outdoor areas, and historic resources of the United States.
The National Recreation Trails Program is jointly administered by the National Park Service and the U.S. Forest Service, in conjunction with a number of federal and nonprofit partners.
The designation of a national recreation trail can be done by either the secretary of the interior or the secretary of agriculture on an existing local or regional trail with the consent of the federal, state, local, nonprofit or private entity that has jurisdiction over the trail.
Families are looking for more outdoor recreational activities such as hiking, fishing, hunting and camping given the dangers associated with group activities like sports, theaters and other activities during the coronavirus pandemic.
Hiking on the National Recreation Trails is a fun, safe activity that the whole family can enjoy while still maintaining CDC recommended social distancing.