Transportation Committee to vote today infrastructure legislation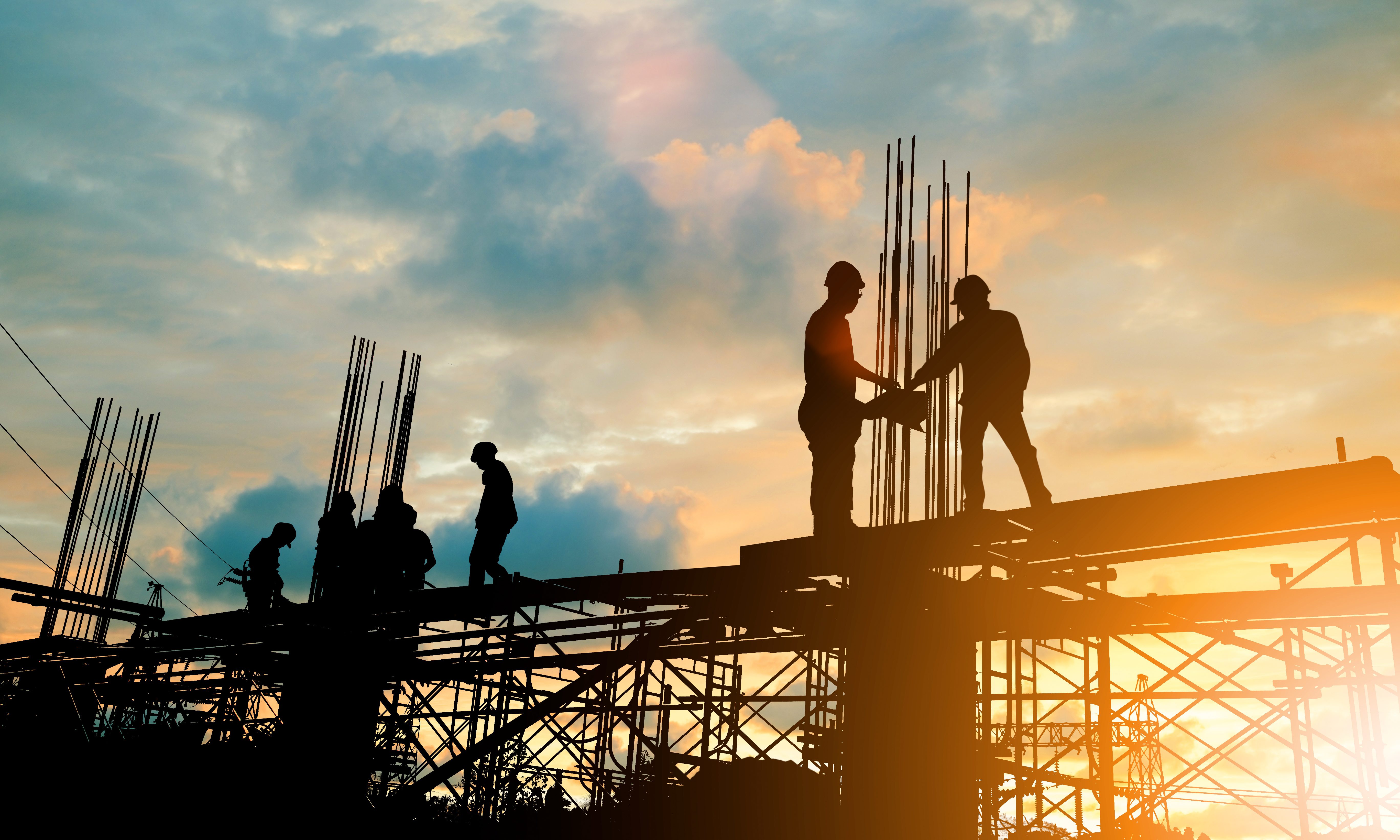 The Alabama House of Representatives began its special session Wednesday to consider raising the fuel taxes that motorists pay by 10 cents over three years.
The plan is being spearheaded by Alabama's Republican Gov. Kay Ivey.
"Due to the dire need to act now, I am the Alabama Legislature into a special session, focused solely on passing this critical infrastructure legislation," Ivey said in a statement Tuesday night calling for an immediate special session. "Beginning tomorrow, as we enter this special session, we must shift our focus and tackle this issue together! It's time to make our crumbling infrastructure system a problem of the past."
State Rep. Bill Poole, R-Tuscaloosa is carrying the tax increase bills for the governor.
Poole announced on Wednesday that he had made several changes to the bills as they were first introduced on Friday. These include changes to the Port of Mobile carve out, fees on electric and hybrid vehicles and "other miscellaneous changes."
The new bills, HB1, HB3, and HB2, were unfortunately not immediately available for the members, the press, or the public to review since the state legislature's server was malfunctioning.
State Representative Juandalynn Givan, D-Birmingham, said, "This is absolutely ridiculous. All three pieces of the legislation should already have been printed, prepped, and prepared so we can read them."
 It became available online later Wednesday. Poole's most notable revision was to rewrite the bill so the annual allocation to the Port of Mobile will be increased from $10.2 million per year to $11.76 million per year.
The tax increase on gasoline and diesel remains 10 cents per gallon, and that tax automatically rises up to a penny, every other year indexed to the cost of road construction. The annual fee for electric cars dropped to $200, from $250. Hybrid vehicle owners will pay $100 each year under the plan, down from $125.
The bills will be in the Transportation, Utilities, and Infrastructure Committee today at 10:30 a.m. in room 200. Chairman Lynn Greer, R-Rogersville, told reporters that there will be a vote on the bills today.
State Representative Parker Moore, R-Decatur, told reporters that he thought the bill was moving "too fast." "We knew there was an infrastructure bill, but did not know what is in it."
Reporters asked Moore if it was necessary to spend over $100 million on the Port of Mobile over the next decades as part of this plan.
"We would lose billions of dollars if we did not have that facility," Moore told reporters.
State Representative Rich Wingo, R-Tuscaloosa, said that as the bill is now he would be a no vote.
"I am in favor of improving our infrastructure," Wingo said. "I also am in favor of being good stewards of the people's money."
"Alabama is one of the few states that do not have one concrete roadbuilder," Wingo said. "I would like to see competition drive cost down."
Wingo said that he would be introducing a number of amendments to the legislation including one that requires that all road projects be submitted for both concrete and asphalt bids.
Wingo also expressed concerns about the process that the Governor and the Speaker have used. "I don't like it being jammed down our throats like this."
Chairman Greer said, "Personally I am for the basic legislation." Greer said that the vote looked to be tight though.
APR asked if it was fair to ask the average Alabamian who is just driving back and forth to work to subsidize the Port of Mobile. Shouldn't the Port pay for its own operating costs, perhaps by imposing a fee on ships being loaded and unloaded there.
"The port of Mobile helps all counties," Greer said. It is like Mazda-Toyota in Limestone County it helps the whole state. "Mobile will be helping us up there and we will be helping Mobile. "It is a win-win for all of Alabama."
The special Session is focused on legislation to levy an additional excise tax on gasoline and diesel fuel; legislation concerning the Legislature's Permanent Joint Transportation Committee to provide for effective legislative oversight of the Alabama Department of Transportation; and legislation to provide the Alabama Highway Finance Corporation with authority to borrow money and issue bonds for the purpose of improving the Alabama State Docks and the Mobile Bay ship channel.
The state Senate also has legislation in committee today. The Senate Transportation and Energy will meet in Room 825 at 9:00 a.m.
State Senator Arthur Orr, R-Decatur, has sponsored SB1, which will require that all off-road vehicles, all-terrain vehicles (ATV's) and recreational off-road vehicles be registered with Ala. State Law Enforcement Agency The bill also increases width and weight restrictions.
Senator Clyde Chambliss, R-Prattville, is sponsoring SB2, which deals with the Department of Transporation's long-range plan and setting up an oversight committee.
Senator Jimmy Holley, R-Enterprise, is sponsoring SB3 which deals with prohibitions in golf carts and low-speed vehicles from being operated on on public highways.
The full House will meet today at 2:00 p.m. after the committee vote.
Speaker Mac McCutcheon met with Democrats on Wednesday to try to convince them to support the tax increase bill.
Coronavirus task force's Dr. Deborah Birx says Alabama should extend statewide mask order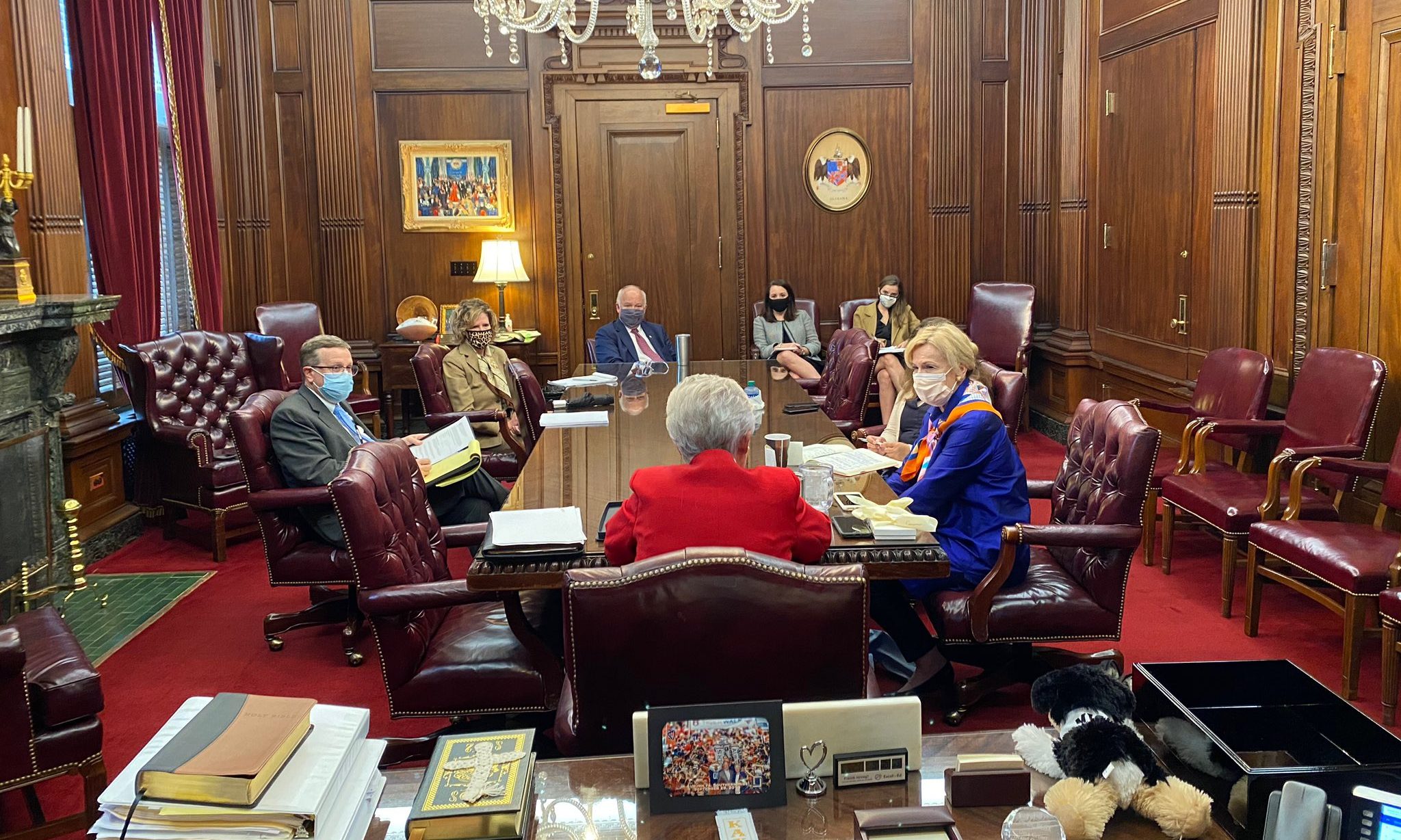 Dr. Deborah Birx, coordinator of the White House's coronavirus task force, said Thursday that Gov. Kay Ivey should extend her statewide mask order, set to expire on Oct. 2. She also responded to a CNN report that cited those close to her as saying she's "distressed" with the direction the White House coronavirus task force is taking and is unhappy with what she sees as her diminished role in the group. 
Birx, speaking at Auburn University, said she met with Ivey and Alabama State Health Officer Dr. Scott Harris earlier in the day to discuss COVID-19 and how the state is responding.

"So we really talked about the importance of continuing mitigation," Birx said of her talk with Ivey and state officials earlier on Thursday, adding that Ivey was one of the first governors in the South to enact a statewide mask mandate, which she said clearly decreased the spread of the disease.
Birx pointed to numbers, such as the test positivity rate, that have improved since July, but said "we've got to do even more." Asked if the statewide mask mandate was one of the mitigation efforts she suggests continuing into the fall, Birx said she does. "Because if you look at what happened within two weeks of the mask mandate you can see the dramatic decline in cases here in Alabama," Birx said. 
Birx said that when she last visited Alabama in July, the state was suffering from too many new cases of COVID-19. 
"I think when I was last here at the beginning of July, it was a very difficult time in general for Alabama. We saw nearly 95 to 100 percent of every county in Alabama, rural or urban, that had more than 10 percent test positivity to COVID-19," Birx said, adding that today, around 20 percent of the state's counties have positivity rates above 10 percent. 
Public health experts believe positivity rates above 5 percent mean that there isn't enough COVID-19 testing being done and cases are likely going undetected. 
In a statement to APR on Thursday, a spokeswoman for Ivey said Ivey and Dr. Scott Harris would provide an update on the statewide mask order ahead of its Oct. 2 expiration date. 
"It is evident that Alabamians are doing considerably well in modifying their behaviors to take the COVID-19 pandemic seriously, and we all remain optimistic that a successful vaccine will be coming soon," said Gina Maiola, Ivey's press secretary, in a statement to APR on Thursday. "Our state's success is largely in part to Alabamians stepping up to the plate when it comes to cooperating with the mask ordinance." 
Maiola said Ivey is leading the way on several fronts "including getting students and teachers back in the classroom, college students returning to campus and businesses remaining open — in fact, Alabama has one of the country's lowest unemployment rates." 
"This success is a reality because Alabamians are wearing their masks and maintaining social distancing precautions. Governor Ivey and Dr. Scott Harris will continue closely monitoring our progress and provide an update ahead of the October 2nd expiration," Maiola continued. 
Speaking to reporters at Auburn, Birx was also asked about a CNN report on Wednesday that cited sources close to Birx as saying she is unhappy with what she sees as her diminished role on the White House coronavirus task force, that she's not certain how long she can serve in her position and that she is "distressed" with the direction the task force is taking. 
CNN also reported that Birx, who is no longer a fixture at White House coronavirus briefings, views Dr. Scott Atlas, a recent addition to the task force, as an unhealthy influence on President Donald Trump.
Atlas, a neuroradiologist with little experience in public health or epidemiology, has expressed support for the so-called herd immunity "strategy," which infectious disease expert roundly dismiss as unattainable and a move that would cost millions more lives.  
Instead of being a regular presence at White House coronavirus briefings, Birx has spent recent months traveling the country and speaking with governors and university administrators about coronavirus. 
Asked Thursday about CNN's reporting, Birx pushed back. 
"Because they wrote that without even speaking to me," Birx said. "Do I look like a person that's diminished?" 
CNN reported Wednesday that Birx had not responded to requests for comment on the story. 
"Yes, I have been on the road. I've been on the road not as a spokesperson, but on the road to really understand what's happening across the country, to be in deep dialogue with mayors, with communities, with governors, with administration school and faculty," Birx said. 
"I'm asked here because I am supposed to be here," Birx said. "I haven't been in Washington, and nor was I asked about that, but I've actually never been called diminished." 
Asked if she was planning to leave the task force, Birx said, "I have strong tenacity, and I'm very resilient, and we're in the middle of a pandemic that's affecting Americans, and as an American, I think I can do the best service to my country right now by serving in this role, working across the agencies, because that's the experience that I have." 
Asked to clarify whether she planned to step down from the task force, Birx said "no." 
Asked if she was distressed about the direction the task force is taking, Birx said, "well that would be on me, if I was distressed, right, because I'm supposed to be coordinating the groups." 
"So that would be an indication that I'm not doing my job, and I believe that I do my job pretty well every day. I can always learn to do better," Birx said.