Buffalo Trace Distillery and Alabama ABC partner to recognize Alabama's Bicentennial Celebration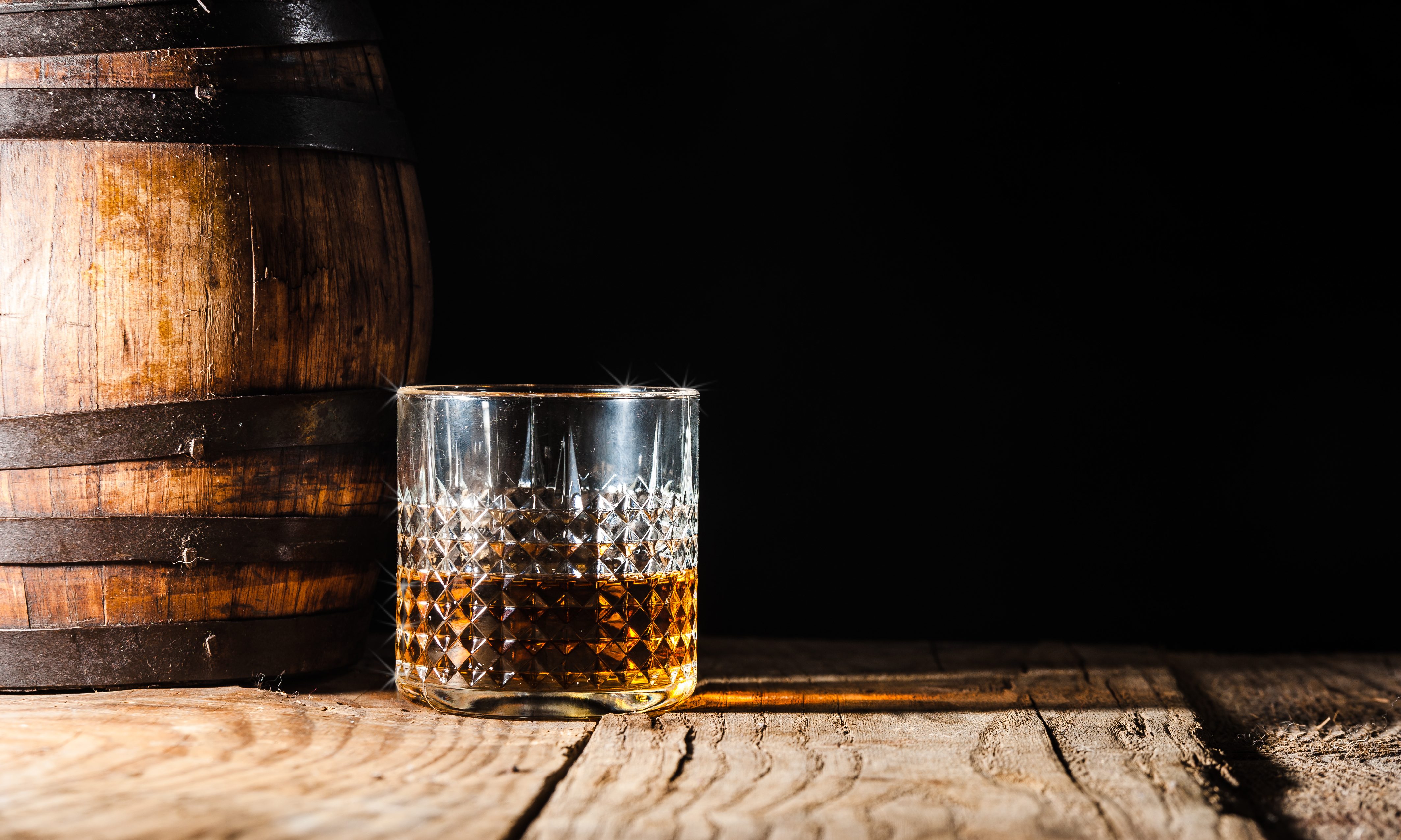 Buffalo Trace Distillery and the Alabama ABC have partnered on a special commemorative release of Blanton's Single Barrel Bourbon in recognition of Alabama's Bicentennial Celebration this year.
This special release will be available in a custom gift box depicting the state flag and historic imagery from Alabama's 200-year history.
"Just like Buffalo Trace Distillery, Alabamians take great pride in their rich history and heritage," said Mac Gipson, the Alabama ABC Board Administrator. "The 200th anniversary of our state's founding is another wonderful opportunity for Buffalo Trace and the Alabama ABC Board to collaborate on this one-of-a-kind commemorative release. Alabamians who enjoy Blanton's or any of the other Buffalo Trace offerings will want to add this special 200th Anniversary release to their collection."
Introduced in 1984 as the world's first single barrel bourbon, Blanton's is aged in Warehouse H at Buffalo Trace Distillery where Colonel Albert B. Blanton used to handpick "honey barrels" when entertaining important guests. The unique sphere-shaped bottles are capped with characteristic horse and jockey bottle stoppers, each marked with a single letter that spells Blanton's when aligned. When placed in order, the stoppers depict the different stages of Kentucky's most famous horse race, the Derby, from beginning to end.
Two single barrels of Blanton's were hand selected for this limited release. The commemorative bicentennial bottles will be available in 750ml and will be sold in the following 10 participating Alabama ABC stores beginning Thursday, March 14.
AL ABC Store #4
1199 S Donahue Dr.
Auburn, Al 36830
AL ABC Store # 15
705 Cullman Shopping Cir NW
Cullman, AL35055
AL ABC Store# 58
3232 Galleria Cir Suit 110
Hoover, Al 35244
AL ABC Store # 66
2500 Woodward Ave
Muscle Shoals, 35661
AL ABC Store #69
11973 Highway 31South
Guntersville, AL 35976
AL ABC Store #72
7413 East Chase Pkwy
Montgomery, AL36117
AL ABC Store #84
3974 Government Blvd
Mobile, AL 36690
AL ABC Store #108
2371 Murphy Mill RD
Dothan, AL36303
AL ABC Store #180
5406 Hwy 280
Birmingham, AL 35242
AL ABC Store #238
1120 Lurleen Wallace Blvd
Tuscaloosa, Al 35405
Buffalo Trace Distillery is an American family-owned company based in Frankfort, Franklin County, Kentucky. The Distillery's rich tradition dates back to 1773 and includes such legends as E.H. Taylor, Jr., George T. Stagg, Albert B. Blanton, Orville Schupp, and Elmer T. Lee.  Buffalo Trace Distillery is a fully operational Distillery producing bourbon, rye and vodka on site and is a National Historic Landmark as well as is listed on the National Register of Historic Places. The Distillery has won 21 distillery titles since 2000 from such notable publications as Whisky Magazine, Whisky Advocate Magazine and Wine Enthusiast Magazine. Its Col. E. H. Taylor, Jr. Four Grain Bourbon was named World Whiskey of the Year by "Jim Murray's Whiskey Bible 2018."  Buffalo Trace Distillery has also garnered more than 500 awards for its wide range of premium whiskies. To learn more about Buffalo Trace Distillery visitwww.buffalotracedistillery.com.  To download images from Buffalo Trace Distillery visit http://www.buffalotracedistillery.com/media.
Trump Truck and boat parades this weekend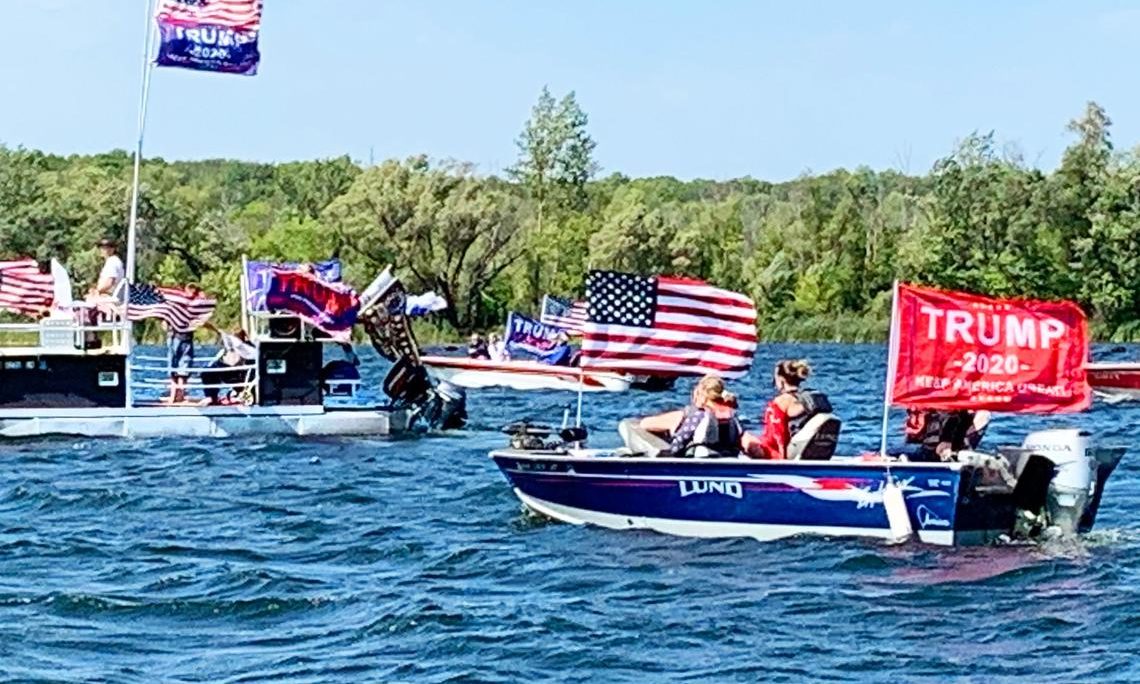 As Election Day draws near, Alabama Republicans are excited about promoting the re-election of Donald J. Trump as President and the election of Tommy Tuberville for U.S. Senate. This weekend two pro-President Trump events are happening in the state. There will be a truck parade from Ashland to Phenix City on Saturday sponsored by the Clay County Republican Party, while there will also be a boat parade on Wilson Lake in the Shoals sponsored by the Colbert County Republican Party on Sunday.
The pickup trucks will assemble at the Ashland Industrial Park in Clay County, 8240 Hwy 9, Ashland. There is a pre-departure rally at 10:00 a.m. central standard time. The trucks will depart at 11:00 a.m. and then proceed on a parade route that will take them into the bitterly contested swing state of Georgia. The Trump Pickup Parade will wind through east Alabama and West Georgia traveling through LaGrange and Columbus before concluding near the Alabama/Georgia line in Phenix City, 332 Woodland Drive, Phenix City at approximately 2:00 p.m. central time. Speakers will begin at 3:00. Trump flags will be on sale at the event.
The Phenix Motorsports Park will be hosting what sponsor hope could possibly the world's largest Pickup Tuck parade in U.S. history that is routing over 50 mile through Georgia in effort to "pickup" President Trump's numbers in GA.
A number dignitaries have been invited to address the Phenix City rally, including Coach Tuberville. Former State Sen. Shadrack McGill, Trump Victory Finance Committee member former State Rep. Perry O. Hooper Jr., and Paul Wellborn, the President and CEO of the largest Family owned Kitchen Cabinet manufacture in the USA are among the featured speakers who have committed to speak at the event.
Entertainment will be provided by: Charity Bowden, an up and coming country music singer who was the runner up on "The Voice". Charity will sing 'I am Proud to be an American' as well as songs from her Voice performances. The McGill Girls will also perform. The three beautiful and talented sisters will be singing patriotic songs in three part harmony. Geoff Carlisle, a professional DJ will be keeping the crowd pumped with music and entertainment.
Following the speakers and the entertainment there will Trump truck-vs- Joe Bidden truck races down the drag strip for the finale.
The Northwest Alabama boat parade will be on Sunday. The boats will gather at 2:00 p.m. near Turtle Point and then the flotilla will parade around the open waters of Wilson Lake til 3_00 p.m.. There will be a contest for best decorated Trump boats.
Trump supporters have held a number of large boat parades across the state to show their support for the re-election of Pres. Trump.
Boat parade sponsors say that this parade will be: pro-American, pro-law enforcement, pro-military.