Opinion | A day Alabamians will remember – Lee County
Certain horrific events occurring during the course of our lives seem to leave etchings in our memory as a result of the emotional impact on us. Whether acts of terrorism, natural disasters or accidents such as the Challenger explosion, we remember vivid details about each day.
While serving as President of the Alabama Public Service Commission, my first-hand observations of the devastation from tornadoes and the aftermath of major gas explosions have left permanent imprints on my memory. While pale in comparison to the feeling of loss felt by loved ones of the victims, I still found myself emotionally drained after seeing the immense destruction while I was in Lee County last week.
This tornado that blew through a large swath of east Alabama was an F4 that packed 170 mph winds. Many did all they could to survive, but it was simply not enough. Seeing the aftermath left behind was tough, and I was humbled by how small and how helpless we can be in a severe weather event.
I cannot emphasize enough how much we all need to take heed and take cover every time there are weather warnings issued. Know where your safe place is, go there and cover yourself with the right materials. Flying debris during a tornado becomes deadly shrapnel. Be prepared so you can protect your family.
The devastation in Lee County is real, it is heartbreaking, but as the Governor said, Alabamians are resilient. However, we can never replace the 23 precious lives lost on March 3, 2019, so let us continue to pray for these grieving families.
Rebuilding the hardest hit areas started almost immediatel y, and the dedication of the people involved deserves commendation.
Alabama's first responders arrived on the scene quickly and prepared to do what they do best. First and foremost, they were tasked with the rescue and recovery of storm victims and caring for those that needed medical attention. At the same time, men and women worked tirelessly to clear debris to allow for safe travel. Utility teams completely rebuilt power lines and cell towers to allow for communication and reconstruction of demolished homes and buildings.
Lee County Sheriff Jay Jones and his department, working with ALEA, are doing an outstanding job. I am always in awe of law enforcement's commitment to our state and our citizens.
These first responders have daunting tasks in the most difficult environment, and yet it is amazing to see these teams work. They are focused, determined and get their jobs done quickly. Within 36 hours, the roads were passable, cell phones were working, and power had been restored to all that could receive power. I have been assured that Alabama Power will continue to have a presence in the area as cleanup work continues and homes are able to take power. That is their job, and my job is to ensure Alabamians have reliable utilities. Count me as imp ressed with the speed and efficiency with which they worked.
To understand the severity of the damage, let me share with you what this meant in terms of power outage and damaged structures: 11,700 homes in Lee County lost power; 140 power poles were snapped in half; and 226 spans of power wire were on the ground. A large transmission structure in the middle of the small community of Marvyn was severely damaged. There were 669 Alabama Power personnel and contract crews on the ground in the county helping wherever they were needed.
The negative visuals after a catastrophe stay with you; however, there are also beautiful moments in the chaos that I like to remember. In Alab ama, we can argue about politics, football and even religion, but there is one thing we all agree on: Alabamians are a close-knit family who help one another get through the tough times. It has been heartening to watch the stories of kindness develop throughout this tragedy. It was touching to see the folks in Tuscaloosa reach out to those hurting in Lee County, the home of the Auburn Tigers.
Alabama is beautiful for many reasons, not just our mountains and beaches, it's our caring people.
May God bless Lee County, Alabama.
This editorial was written by Twinkle Andress Cavanaugh who currently serves as President of the Alabama Public Service Commission. The positions set forth in this document are those of Twinkle Andress Cavanaugh and are not intended to reflect the official position of the Alabama Public Service Commission.
Print this piece
Opinion | "Just Mercy" and Justice do not exist in Alabama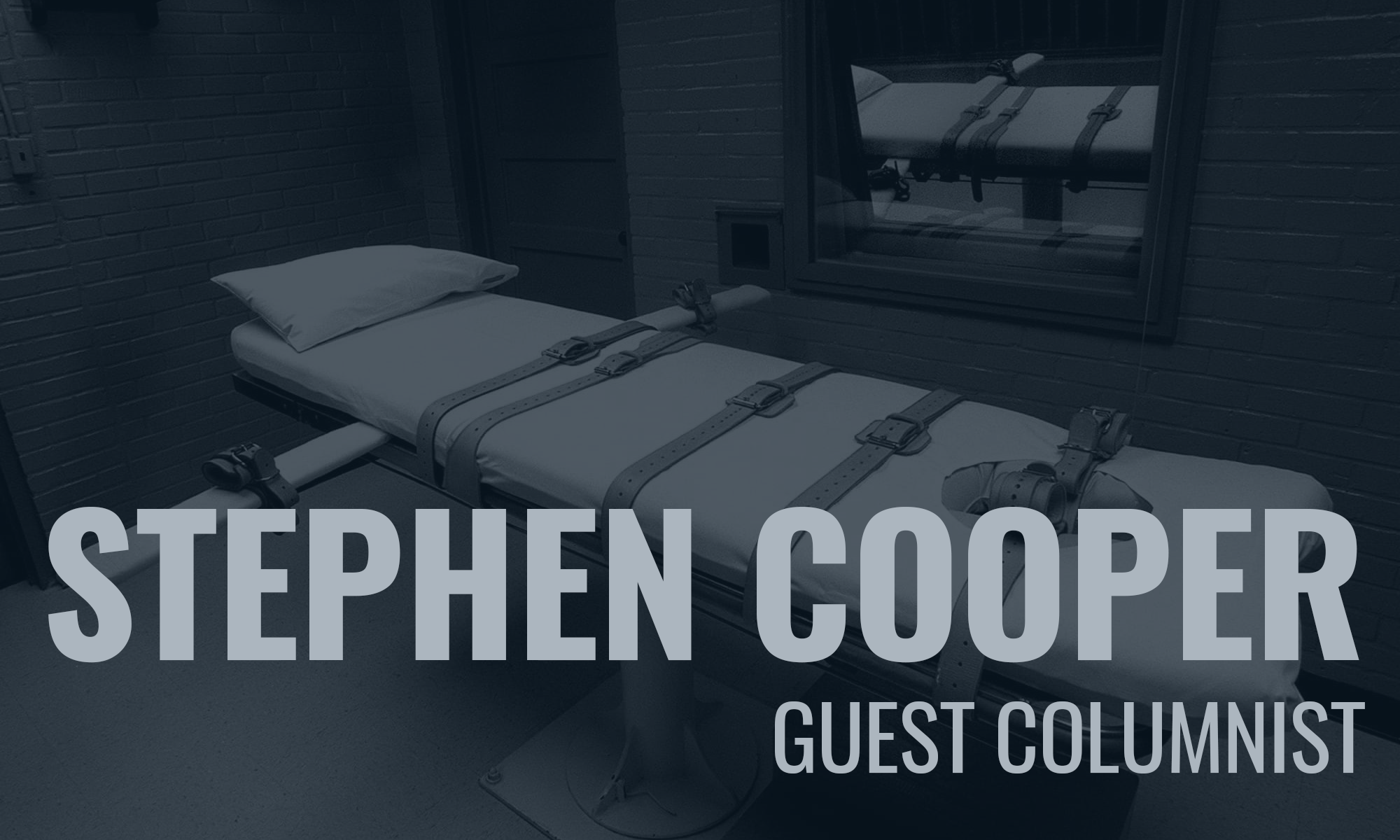 The chance of there being "just mercy" for Nathaniel Woods—facing lethal injection on March 5 for the killing of three Birmingham police officers—is as good as the chance Alabama will ever reform its dismal, no-justice-to-be-found-anywhere legal system; it ain't gonna happen.
A Hollywood movie and best-selling book about a legendary lawyer getting an innocent man off of death row can't change a culture of condemnation on its own. It can't, by itself, defeat deep-seated hatred and crass corruption that feeds off, subjugates, and disenfranchises the poor in Alabama.
And so I hate to tell my progressive, abolitionist friends: But it is unreasonable and naive to think the undeniably decent call for "just mercy" can push the needle from out of the veins of flesh-and-blood human beings—even old, dying ones—condemned to death in Alabama.
The righteous cry for "just mercy" can't cool the hot, facile, and feral appeal of vengeance in a state soaked in the blood of slavery and segregation, where hatred for common humanity thrived, and, where it remains, having long ago seeped into its criminal code, its policies of mass incarceration, its entrenched and inescapable poverty for so many, its abysmal prison conditions, and its terrible, twisted addiction to capital punishment.
"Just mercy" doesn't exist in Alabama, because truth be told, justice doesn't exist in the state either.
Elsewhere I've written how Alabama has been torturing poor people for a long time, how it's been ducking and dodging death penalty accountability, and, how its sick and shrouded plan to exterminate a substantial portion of its death row population with nitrogen gas is an abomination. But this time let me offer a new, concrete, more personal anecdote to illustrate how unfair and unjust Alabama's so-called "justice" system is.
Over five years ago, as a "capital habeas" or "post-conviction" attorney, I was involved in litigating a capital case in Alabama; the end result of our Herculean effort was that a man named Christopher Revis had his death sentenced vacated and a new trial ordered—by Marion County Circuit Court Judge John H. Bentley—because of juror misconduct and ineffective assistance of counsel. 
Over five years have passed since that magical, momentous, Hollywood movie-like day when Bentley ruled. But, guess what? Christopher Revis still has not had his new trial. 
That's right: Even though Revis was ordered to have a new trial on capital murder charges over five years ago, he hasn't had it. Nor has his case otherwise been resolved. Instead, the only thing that has happened to Revis during all this time is he has remained in Holman prison—locked down in a place that is otherwise known as "hell on earth"—where he had already been incarcerated for nearly a decade before I met him.
Last year, after more than four years had passed since Revis was ordered by Judge Bentley to have his new trial, I re-activated my Alabama bar card and traveled to Alabama for a few days to see if I could suss out—as a freelance writer who still cares about my former client, his family, and the rule of law—what the heck is happening. I failed.
But I am not alone. Because does anyone in the legal community, press, or the public know why Christopher Revis has not had his new—constitutionally mandated—trial yet? Has any competent, conscientious journalist anywhere ever looked into Christopher Revis's case and this question before?
Nope and nope.
Have I, as Revis's former lawyer, and after having been contacted and asked to do so at various times by Revis's desperate family—over the years since I left law practice—done everything possible to alert members of the legal community and the press (both local and national) of the unconscionable passage of time in Revis's case? Yup. But you can google for yourself to find out just how little that has accomplished.
And so, although I don't relish being in the role of spoiler and bearer of bad news: In my opinion, based on my own personal experience, before "just mercy" can be anything but a wishful and fleeting slogan on highway billboards in Alabama, the state must first be able to competently and fairly provide justice to its citizens. Citizens like Christopher Revis. So far it hasn't.

Stephen Cooper is a former D.C. public defender who worked as an assistant federal public defender in Alabama between 2012 and 2015. He has contributed to numerous magazines and newspapers in the United States and overseas. He writes full-time and lives in Woodland Hills, California. Follow him on Twitter at @SteveCooperEsq
Print this piece