Brooks votes to make Mueller report public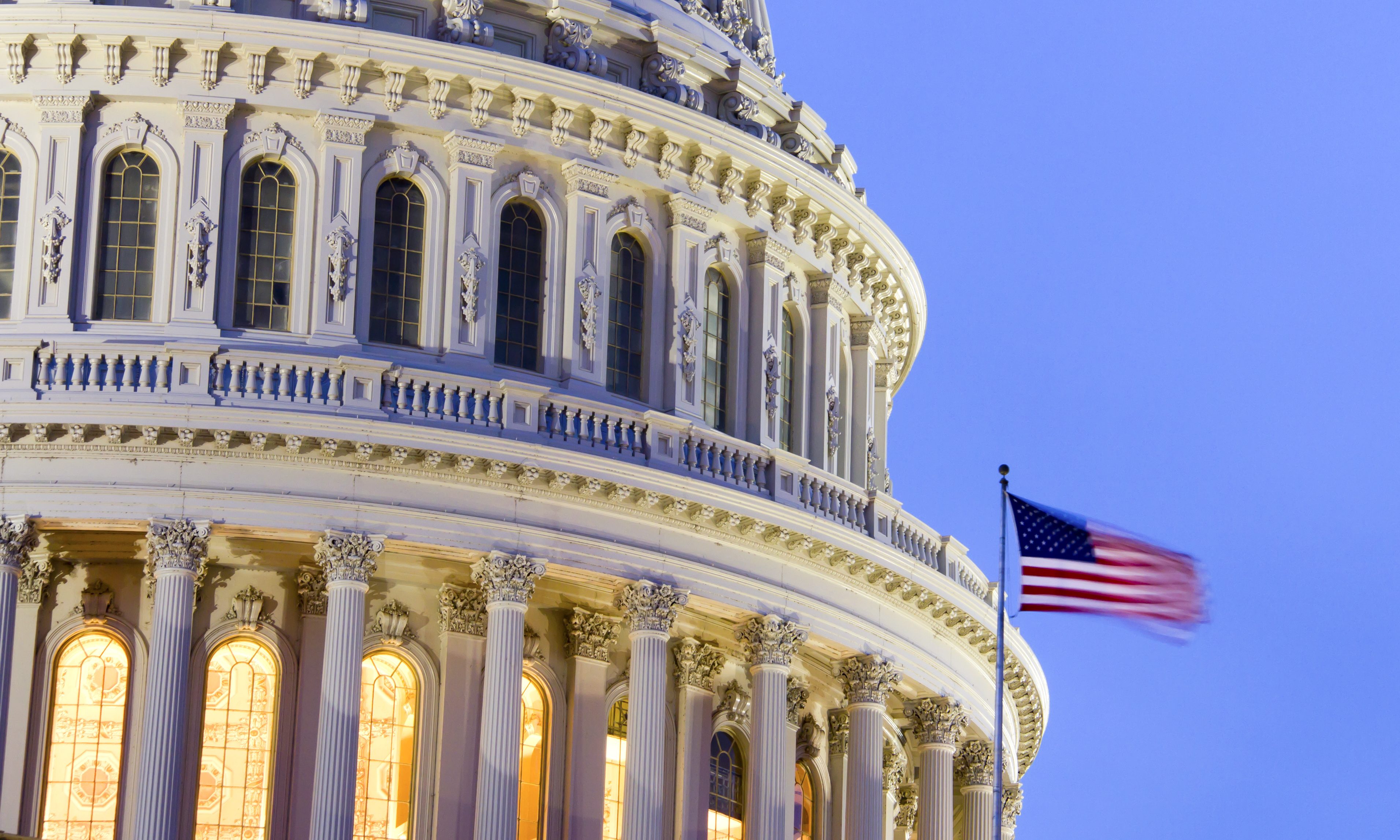 Thursday, Congressman Mo Brooks, R-Huntsville, voted in favor of legislation that would make the report of Special Counsel Robert Mueller public when it is released.
H.Con.Res. 24, requires that the Special Counsel Mueller should be made available to the public and to Congress. H.Con.Res. 24 passed the House 420 to 0.
"The American people deserve to know what the $25 million Mueller investigation uncovered," Congressman Brooks said. "The FBI investigation began more than 2 ½ years ago. The Mueller segment of that investigation is in its 22nd month. Frankly, the costly Mueller probe should have ended months ago. The Mueller Report should be made public so that the public can judge for itself if alleged Russian election interference convinced a single American to change his or her vote in 2016."
"No Americans have stated they were fooled by the Russians into voting for Donald Trump," Rep. Brooks continued. "Yet, American taxpayers have been forced to fund the futile Mueller probe. Nancy Pelosi admitted Monday that Socialist Democrats have failed to produce any persuasive evidence of an impeachable offense by President Trump. For the last 2 ½ years, Socialist Democrats have perpetrated a scam on the American people in an attempt to delegitimize President Trump. They have shamelessly stopped at nothing to see the duly elected President of the United States removed from office. It is time the American people learn the full facts of the Mueller probe so we can put this regrettable period behind us."
The Democrats paid a former British Intelligence operative, Christopher Steele, to prepare a report on, then candidate, Donald J. Trump (R). The quasi-official Steele dossier alleged that the Trump campaign conspired with Wiki-Leaks and Russian intelligence to spread information on Democratic presidential candidate Hillary Clinton to influence voters not to elect her. The "opposition research" apparently had little effect on the 2016 campaign as Trump was elected anyway; however in the days following Trump's victory the allegations in the Steele dossier eventually found its way to some Democrats in Congress, elements in the Justice Department and FBI hostile to Mr. Trump, and certain mainstream media reporters.
Angry Democrats suspected that the election may have been "stolen" from them and that Russian President Vladimir Putin may have been involved. Trump nominees were grilled on their knowledge of Russian involvement in the 2016 campaign. After it was discovered that Attorney General Jeff Sessions (R) had not disclosed two meetings with the Russian Ambassador during his confirmation hearings; Sessions announced that he was recusing himself from the Russian investigation. His responsibilities then fell on Trump appointee, Rod Rosenstein who was Deputy Attorney General.
Trump fired FBI Director James Comey. Comey's duties fell on career FBI agent Andrew McCabe. McCabe and Rosenstein met and allegedly shared their lack of confidence in Trump's fitness for office. McCabe began formal investigations into the President. Rosenstein made the decision to appoint former FBI Director Robert Mueller as a Special Counsel.
Since 2017 Mueller and his team of hand-picked attorneys and top FBI and IRS investigators have been investigating the President, the 2016 election, and anybody close to the President. They have proven: that former Trump campaign manager cheated on his taxes; that National Security Advisor Michael Flynn lied to the investigation about conversations he had with the Russian government during the Trump transition; that former Trump personal attorney Michael Cohen was a tax cheat. influence peddler, and bank fraudster; that a number of Trump aides lied to or misled investigators; and uncovered evidence that Trump may have paid a former porn star to keep quiet about allegations of a past romantic encounter. Unless there is a late revelation; the Mueller investigation has not proven the Steele dossier collusion allegations were true. Collusion also is technically; not illegal in of itself.
Democrats in the House could still introduce articles of impeachment against the President if they find compelling evidence in the report, but it is unlikely that Trump would ever be removed by the Republican-controlled U.S. Senate.
The Senate has not voted on a motion to make the Mueller report public. When, and if, the report is published the Alabama Political Reporter will share a link to it for our readers.
Rep. Mo Brooks represents the Fifth Congressional District. He is serving his fifth term after previous service as a Madison county commissioner, state representative, and prosecutor.
Attorneys ask court to intervene over numerous Alabama inmate suicides
Charles Braggs died by suicide in an Alabama prison after being kept in solitary confinement for more than two years. His suicide and a rash of others in Alabama prisons prompted attorneys for the plaintiffs in a case against the Alabama Department of Corrections to ask the court Wednesday to intervene. 
Braggs, 28, died at St. Clair Correctional Facility on July 17 after having been housed in segregation for 796 days, according to the court filing by the Southern Poverty Law Center, Alabama Disabilities Advocacy Program and attorneys with Baker, Donelson, Bearman, Caldwell & Berkowitz.
"Mr. Braggs was the seventh person — and the sixth Black person — to die by suicide in ADOC custody since this Court issued its Remedial Opinion and Judgment on Immediate Relief for Suicide Prevention (the 'Suicide Prevention Opinion') in May 2019, in which the Court found 'substantial and pervasive deficiencies' in ADOC's suicide prevention program," attorneys wrote to the court. 
Bragg's suicide was the fifth in Alabama prisons in the last four months, the plaintiffs' attorneys wrote in the fling, in which they call for "swift implementation and robust monitoring of the Parties' various remedial agreements" and for the state to address the use of segregation and "segregation-like" cells, which disproportionately hold Black people.
Alabama prisons kept 1,001 people locked alone in segregation on July 28, according to the court filing. 
"Of those 1,001, ADOC's public database lists 705 people as Black and 273 white—that is, approximately 70 percent of the people in segregation are Black," the filing states, going on to note that Black people make up approximately 52 percent of Alabama's inmate population and about 27 percent of the population of the state. 
U.S. District Judge Myron Thompson in his May 4, 2019 opinion wrote that ADOC argues the department cannot prevent all suicides in prisons.
"It is true that, as in the free world, not all suicides can be prevented. But this reality in no way excuses ADOC's substantial and pervasive suicide-prevention inadequacies. Unless and until ADOC lives up to its Eighth Amendment obligations, avoidable tragedies will continue," the judge wrote.
That 2019 opinion came after the plaintiffs' attorneys asked the court for immediate suicide-prevention relief following 15 inmate suicides over 15 months. Thompson agreed in his opinion to make permanent most of the provisions of a previous agreement between the plaintiffs and ADOC.
Thompson's separate judgment, filed the same day as his opinion, establishes minimum guidelines for how the state assesses and treats incarcerated people who may be at risk of suicide.
Among the prison suicides noted in the court filing was Marco Tolbert, 32, who was diagnosed with Schizophrenia and prescribed anti-psychotic and anti-depressant medication, but on June 20, 2019, three months before his death, his mental health code — used by ADOC to determine care — was reduced, some of his medication was discontinued and he was moved out of Donaldson prison's residential treatment unit and into the general population and "was not provided any follow-up mental health care," according to the filing.
He died by suicide on Sept. 26, 2019, according to court records. 
Marquell Underwood, 22, was placed into segregation at Easterling Correctional Facility on Feb. 23 and died by suicide that same day, according to court records. 
"Mr. Underwood previously reported a history of Bipolar Disorder, was referred to mental health nine times in relation to segregation placements, self-referred once to mental health, and was placed on acute suicide watch twice during the six months before his death," the plaintiffs' attorneys wrote to the court. "Despite all of this, he was never placed on the mental health caseload, never received a psychiatric evaluation, and never received any mental health treatment."
Laramie Avery, 32, died by suicide in his segregation cell at Bullock prison on April 14 and was placed in segregation for "disciplinary" reasons after being stabbed at least eight times in the head and chest, according to the filing. 
"Mr. Avery was referred for a mental health evaluation three days before his suicide, but there is no evidence that the evaluation ever occurred. He was not on the mental health caseload," the court filing states. 
The plaintiffs' attorneys also note the death of Darnell McMillian on June 22 at Donaldson prison. McMillian died while on suicide watch and after having been placed into a cell with another inmate also on suicide watch. 
"After an altercation between Mr. McMillian and his cellmate, correctional officers allegedly deployed pepper spray, which caused Mr. McMillian to become unconscious and may have led to his death. It is unclear what policies ADOC has instituted, if any, to ensure the safety of those on suicide watch who are double-celled," attorneys wrote to the court. 
An ADOC worker told APR in July that correctional officers used an excessive amount of pepper spray in the cell where McMillian and another inmate were housed. The cause of his death is pending an autopsy.