McClendon to introduce lottery legislation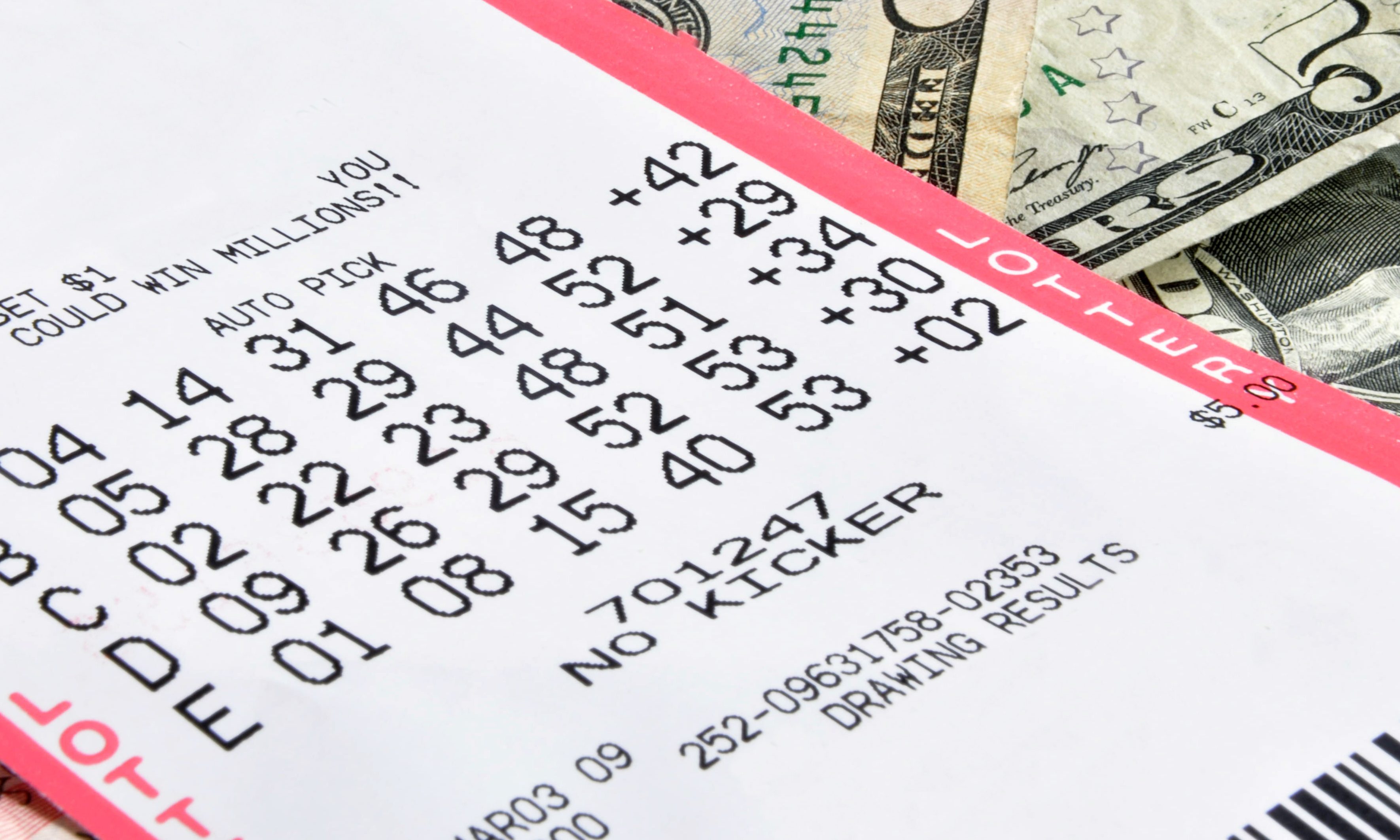 State Sen. Jim McClendon, R-Springville, has announced that he will release the details of his lottery bill at a press conference today.
The 2019 Alabama regular legislative session resumes today after it was interrupted by Gov. Kay Ivey's call of a special session to pass her gas tax increase to pay for infrastructure. That passed in just five days and the legislature returns to resume normal business.
Gambling proponents like to point to polls showing that most Alabamians support a lottery. There is a lot less agreement about the details of the lottery bill that gets to the floor of the legislature.
On Monday, Feb. 11, McClendon addressed the St. Clair County Farmer's Federation on his lottery bill. He said at least 45 states have lotteries.
"I personally have not ever bought a lottery ticket in my life, though I might if the revenue stayed here instead of going to another state," McClendon said. "I polled my Senate district and that includes parts of St. Clair, Shelby, and Talladega counties. Seventy percent say they want the right to vote."
McClendon said that it goes directly to the voters if it makes it out of the House and the Senate. McClendon estimated that a state lottery would bring in $200 million.
McClendon said then that half of the money would go to the education trust fund and half would go to the cash strapped state general fund. McClendon said that he did not want to earmark the money for a specific purpose in the state Constitution for something like teacher pay raises, because we may not need that in five years.
The general fund is where the state needs revenue, but many people prefer an education lottery like Georgia has, where the lottery funds college scholarships for Georgia kids.
Gambling proponents could kill the lottery bill over demands that a gambling bill legalize bingo machines at Greenetrack, Shorter, the Birmingham Race Course, and Lowndes County calling them VLTs (Video Lottery Terminals). Casino proponents know that if the legislature passes a lottery bill that does not provide any legalization of electric bingo or actual casino games; then it is highly unlikely they will pass a gambling bill in future legislative sessions. Many Republicans will support a paper only lottery; but have said that they will not support a lottery bill that creates special gambling territories for the gambling magnates.
McClendon's bill is not expected to include any legalization of slot machines or conventional casino table games. A recent U.S. Supreme Court decision striking down the federal prohibitions of sports betting outside of Nevada further complicates the gambling debate.
Because the Alabama Constitution outlaws lotteries, slot machines, sports betting, etc., any lottery or gambling bill would still have to be approved by voters, who soundly rejected the lottery when Governor Don Siegelman (D) last brought one to voters.
During the special session, Sen. Rodger Smitherman, D-Birmingham, said that he felt that the lottery proceeds should be used to fund Medicaid expansion. Then Governor Robert Bentley (R) rejected Medicaid expansion when President Barack H. Obama (D) first implemented the Patient Protection and Affordable Care Act. Republicans promised to repeal Obamacare, and presumably the Medicaid expansion; but those efforts failed when moderate Republican Senators Lisa Murkowski (Alaska), Susan Collins (Maine), and John McCain (Arizona) joined with Senate Democrats to defeat Republican efforts to repeal and replace Obamacare. Alabama did not expand Medicaid. Democrats and the Alabama Hospital Association are mounting a strong push for the legislature to revisit expanding Medicaid to poor, non-disabled adults. Currently Alabama Medicaid insures only: poor children, pregnant women, the disabled, nursing homes residents, and seniors. Even so, Medicaid is by far the costliest item in Alabama's state general fund budget.
Gambling opponents object to the government funding essential government services by preying on people who do not understand math. Regular lottery players are typically lower income and less sophisticated. Critics point that a lottery is one of the most regressive methods for government to raise money.
The conservative Alabama Citizens Action Patrol (ALCAP) said in a recent statement that state-sponsored gambling in the form of a lottery or casino gambling (or both) would be far more devastating to our state's economy, than the gas tax increase. "Gambling in other states where it has been legalized has actually led to higher taxes over time because gambling sucks money out of the economy and taxes have to be raised in order to make up the deficit. That's why, when talking about state-sponsored or state-sanctioned gambling, the old adage is true — "We all pay even if we don't play!"
McClendon sponsored the lottery bill in 2016 when Gov. Bentley called a special session to pass the lottery. That effort failed when the House and Senate each passed radically different versions of a lottery bill and could not reach a compromise.
Today is the second legislative day of a possible 30 in the regular session.
Print this piece
Brooks, Palmer join lawsuit against House's proxy voting rule change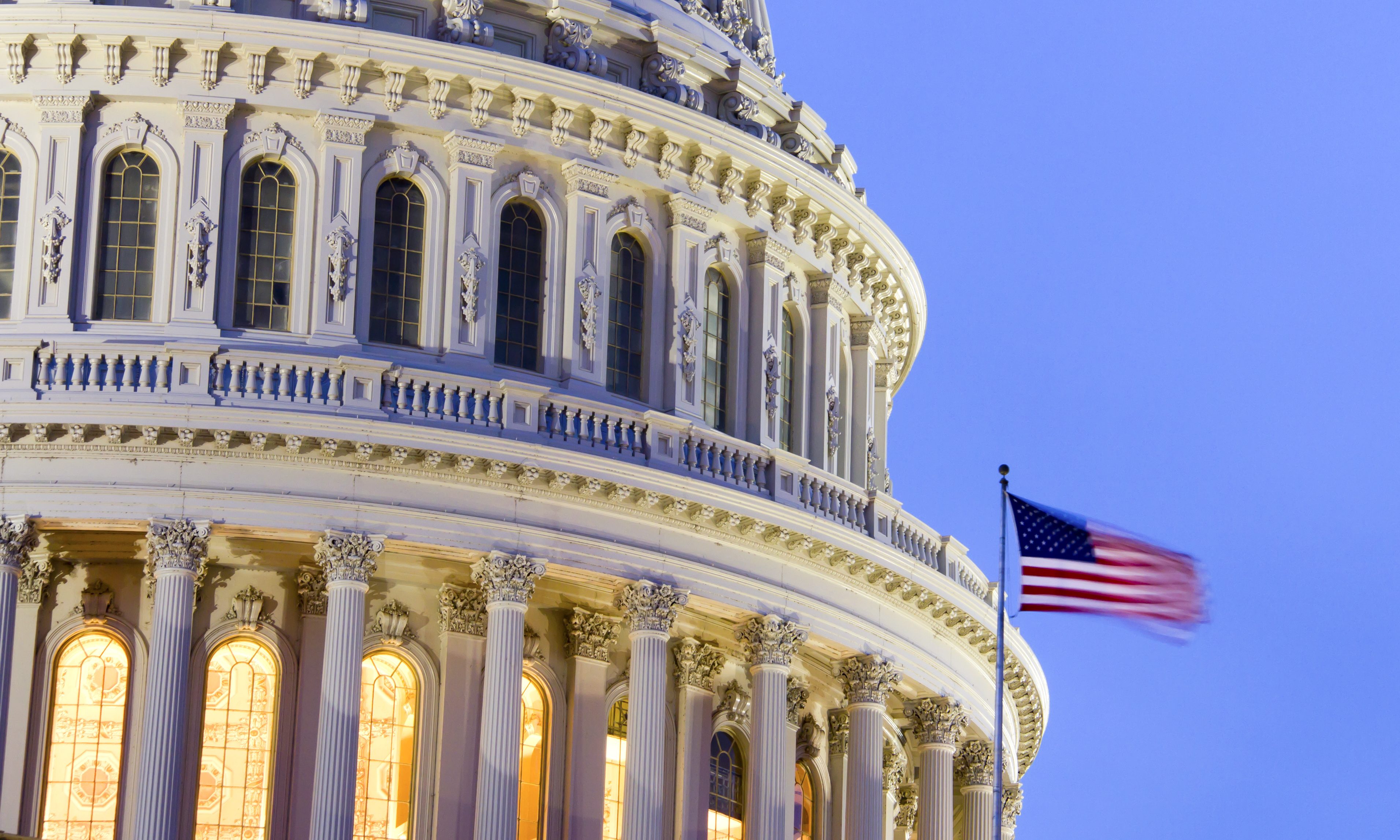 U.S. Rep. Gary Palmer, R-Hoover, and Mo Brooks, R-Huntsville, have joined constituents and members of the House Republican Conference as plaintiffs in a lawsuit challenging the constitutionality of a recently passed resolution that allows representatives to cast votes for themselves and others on the House floor, known as proxy voting.
The rule change was supported largely by Democrats along party lines who said it was needed during the pandemic to protect the health and safety of members of Congress.
"This rule change is not a mere procedure change, but a direct assault on the Constitution and over 200 years of precedent," Palmer said. "The Constitution requires that Congress assembles. There is no emergency so great that Congress cannot meet to do its job of representing the people."
Brooks said the proxy voting scheme is not only "unprecedented and antithetical" to the job of a House member, but it is also "blatantly unconstitutional."
"Article 1, Section 5 of the Constitution requires that a 'a Majority of each (House of Congress) shall constitute a Quorum to do Business; . . . and (each House) may be authorized to compel the Attendance of absent Members,'" Brooks said. "The Constitution requires that the House assemble a majority of its Members to conduct business, and there is no more serious House business than voting."
Palmer said members of Congress should rise to the challenge of the pandemic and meet in person.
"Our history is littered with wars, pandemics, and attacks on American soil, but none of that has ever prevented Congress from meeting to do the people's business," Palmer said. "The current public health crisis should not change that precedent. Precautions can be taken, but Congress must show up to work like everyone else."
House Republican Leader Kevin McCarthy of California is the leader of the proxy vote lawsuit. Alabama Congressman Bradley Byrne, R-Montrose, is already one of the plaintiffs.
"The Constitution is clear that a majority must be present for the House to conduct business," Byrne said. "Speaker Pelosi's attempt to allow Democrats to cast multiple 'proxy' votes for their colleagues is a blatant violation of the Constitution. Under rules adopted last week, as few as 22 Democrats could claim a quorum and win a vote against all 197 Republicans. This scheme gives Pelosi and her lieutenants complete and dangerous unconstitutional powers. If Democrats won't show up to vote, they should turn the speaker's gavel over to Leader McCarthy and the Republicans who are actually willing to show up and work for the people they represent."
"This week, House Democrats will break over 230 years of precedent and allow Members of Congress to vote by proxy on the House floor," Leader McCarthy said. "This is not simply arcane parliamentary procedure. It is a brazen violation of the Constitution, a dereliction of our duty as elected officials, and would silence the American people's voice during a crisis. Although I wish this matter could have been solved on a bipartisan basis, the stakes are too high to let this injustice go unaddressed. That is why, along with other members of the House and our constituents, I have filed a lawsuit in federal court to overturn Speaker Pelosi's unconstitutional power grab."
The Republican plaintiffs point out that in the last 231 years, the House of Representatives has never permitted a member to vote by proxy from the floor of the chamber. This includes during the Yellow Fever of 1793, the Civil War, the burning of the Capitol during the War of 1812, the Spanish Flu of 1918 and 9/11.
The GOP plaintiffs claim that voting by proxy is flatly prohibited by the Constitution.
Article I, Section 4, Clause 2 states: "The Congress shall assemble at least once in every Year, and such Meeting shall . . . ." o Article I, Section 5, Clause 1 states: "Each House shall be the Judge of the Elections . . . and a Majority of each shall constitute a Quorum to do Business; . . . and may be authorized to compel the Attendance of absent Members." o Article I, Section 6, Clause 1 states: "The Senators and Representatives . . . shall . . . be privileged from Arrest during their Attendance at the Session of their respective Houses" • The constitution clearly contemplates the physical gathering together of representatives as a deliberative body. As the Supreme Court has held, to constitute a "quorum" necessary to "do business," the Constitution requires "the presence of a majority, and when that majority are present the power of the house arises." United States v. Ballin, 144 U.S. 1, 6 (1892)
The plaintiffs have filed a constitutional challenge in the D.C federal district court seeking to enjoin the use of proxy voting in the United States House of Representatives.
Congressman Mo Brooks represents Alabama's Fifth Congressional District. Congressman Gary Palmer represents Alabama's Sixth Congressional District. Alabama Democrats were unable to find candidates willing to challenge either of the two popular incumbents. Brooks did defeat a Republican challenger in March.
Print this piece