Opinion | Gov. Kay Ivey is a game changer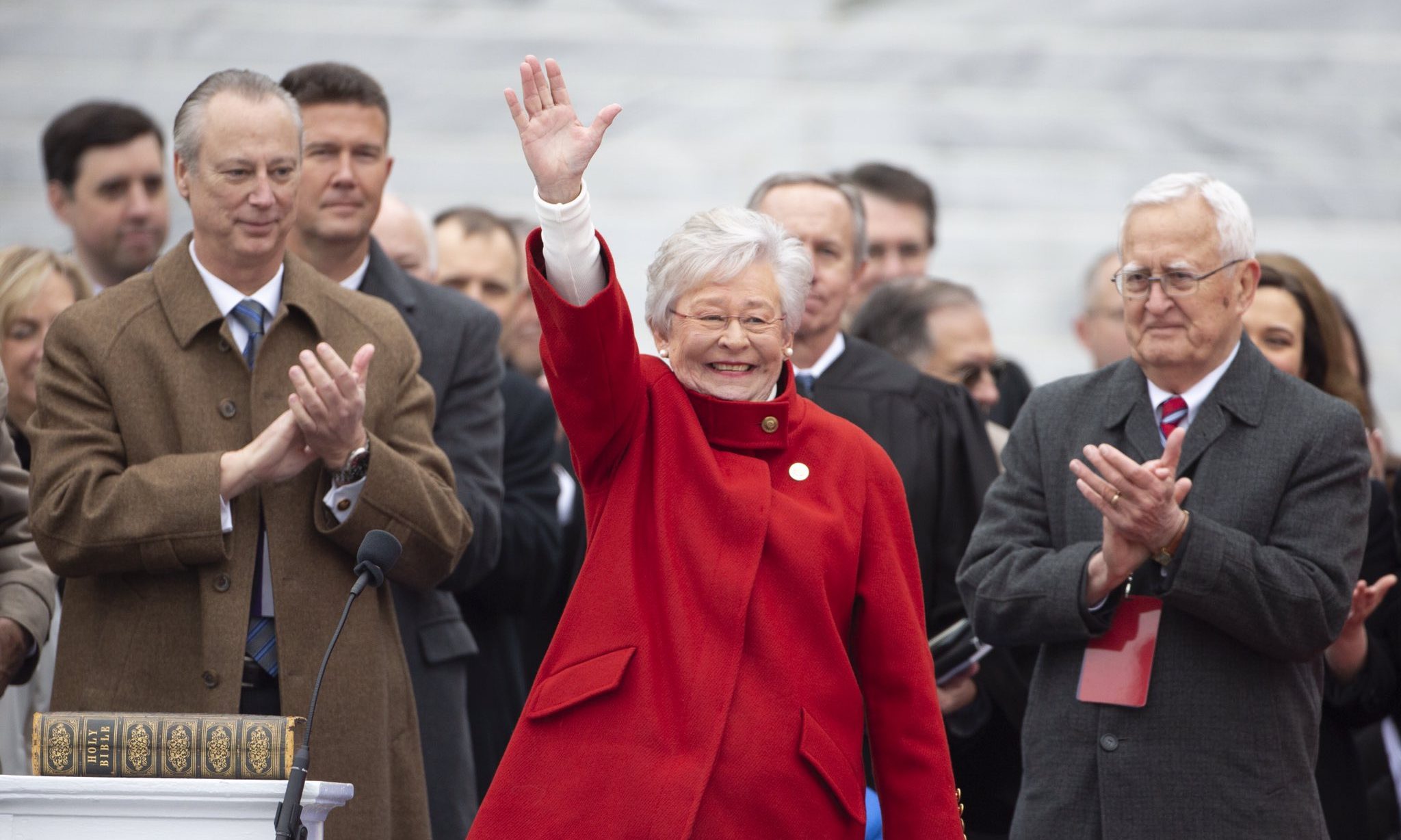 Gov. Kay Ivey has become an awesome game changer within Alabama politics. As the third most popular governor within the United States, Ivey has earned the trust and respect from the nation. Most significantly, Ivey has surrounded herself with a sphere of influence of trusted persons, who are willing to fight for the state of Alabama, regardless of the outcome of the upcoming elections in 2020.
Supremely, Ivey as an educator, architect, designer, highly outstanding leader, exemplary efficient and effective manager, is showing characteristics and traits of a Chairman of a Doctoral Dissertation Committee and Top Professor of a Master's Degree Thesis Board.
In which, hard work, statements, methodologies, data, figures, impact, moving parts, formulas, equations, factors, measurements, multiple changing numbers, nearest estimates, projections, sources and final results, must all be defended, and proven to be correct. Therefore, her new initiatives and high requirements will highly encourage persons submitting suggestions and bills, to raise their accuracy and reliability levels by doing the same. Ivey must sign legislation for it to become law.
Almost 5 months ago Ivey was asked how she would package the Rebuild Alabama Infrastructure Bill. She mentioned with hard work, facts, and truth. She also advised her team that she will make it appealing to the public, and that a beautiful bow will be placed on top of the wrapped gift.
Last week, the items that Ivey placed inside the box were magical. When the gift was opened by staff, legislators and the citizenry there were, a large ray of light, hope and a bright future for all Alabama residents.
Not only did she gain the support of most of Republicans, she gained support from the majority of Democrats.
Due to Ivey's well thought-out play book, hard work, strategic and tactical planning, preparation and being heavily armed with proven facts and accurate data, she made it look easy with passage of her Rebuild Alabama's Infrastructure Bill.
The saying that you can't fight what you can't see, you can't manage what you can't measure and you can't argue with correct facts, all applied to the events last week. Again Ivey was awesome.
Since March is Women's History Month, numerous other heroes were identified during the legislative special session, such as Katie Britt, president and CEO of the Business Council of Alabama (BCA). Britt has hit the ground running by re-branding her agency through visiting and speaking to numerous communities around the state.
Various news articles have appeared in print and online about Britt reaching out to numerous communities to spread her message and to inform the public about the mission of the BCA. Britt was one of the first persons to enter the battle as the leader of her agency, concerning Rebuild Alabama's Infrastructure Plan.
Everyone is raving about the highly outstanding job that Britt is doing at the BCA. Honesty, integrity and trust and other high praises are constantly used when her name is in a conversation. The BCA is back in the rightful place on top as the state's most influential and most powerful business voice in the state. Britt made us very proud.
Just a reminder, since Gov. Ivey has everyone's attention around the state and in Washington, D.C., we can't miss this window of opportunity and the tentative financial gain for our state. Money is normally provided to Governors who are trusted. Based on Ivey's favorability and highly outstanding leadership skills, I believe a lot of money will be coming to Alabama. As long as our governor is in the driver's seat, many great things are going to happen in Alabama. All we simply have to do is follow Ivey. No one else can do it but her.
Glenn Henry is retired from the U.S. Air Force. He has been a high school teacher and university adjunct professor. He has earned numerous Cisco IT certifications. He is a Certified Professional Ethical Hacker. He lives in Montgomery with his wife Teresa.
Print this piece
Opinion | Tough times show what makes our country great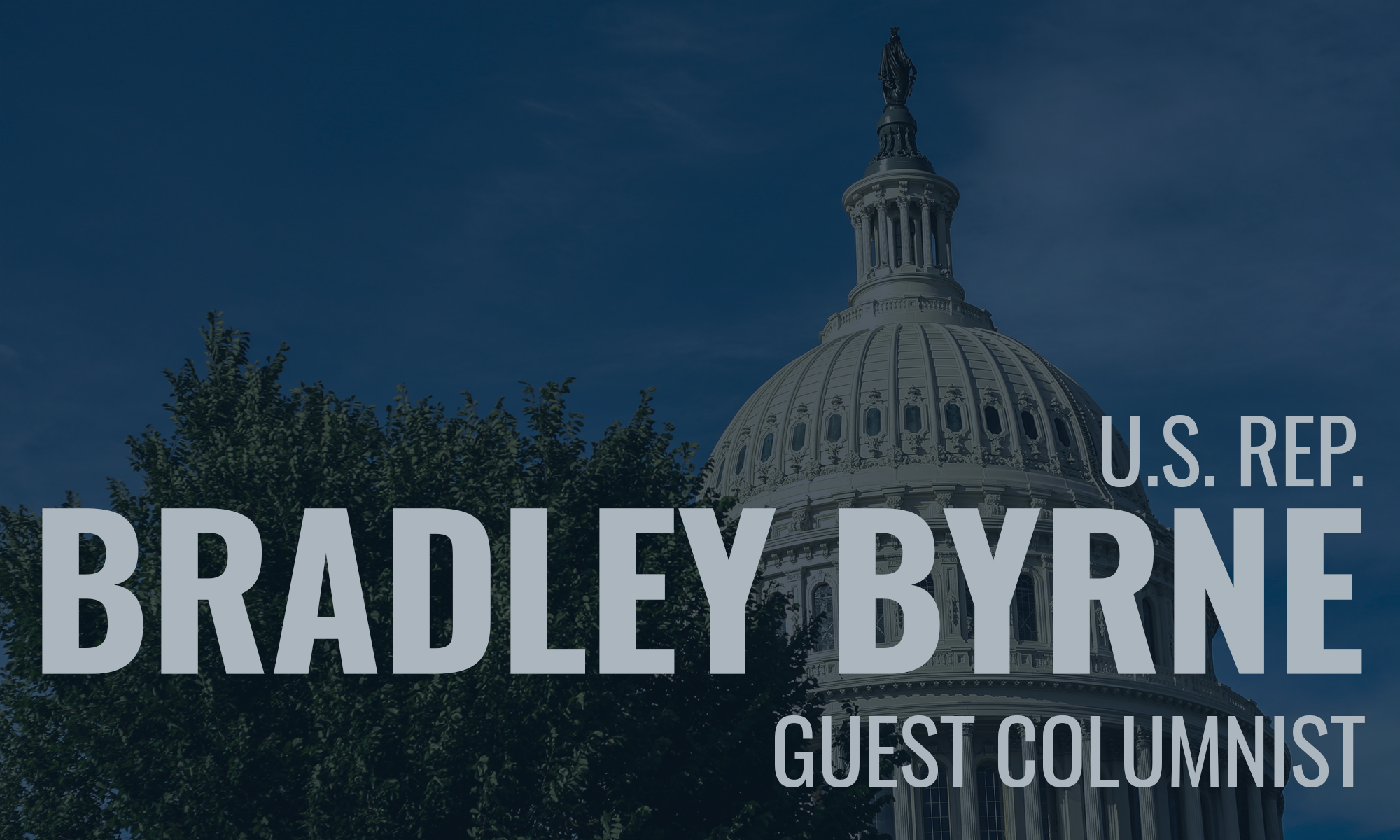 This year, during the midst of the coronavirus pandemic, Memorial Day provided an even more unique opportunity to reflect upon what makes our nation great and the shared values we hold as a people.  Though our celebrations may have been scaled down, the greatness of our country is, in many ways, more apparent in challenging times like these.
The struggles we are going through together as a nation are real and impactful.  The coronavirus overwhelmingly targets seniors and those with preexisting conditions.  As a result, nursing homes and long-term care facilities have been hit hard.  More than 36,000 residents and staff have died after coming down with Covid-19, more than a third of all deaths in our country that have been attributed to the virus.  Sadly, many of our cherished veterans have been among those lost to the virus.  Of all the tributes to those we have lost, the stories of our veterans are especially moving.
But there are bright spots in coronavirus medical research.  Testing quality and access has improved significantly.  And as we learn more about the virus, we are better able to prevent and treat Covid-19.  The hospitalization rate for those diagnosed with the virus is 3.4 percent, and the CDC estimates that 35 percent of all infected people are asymptomatic.  Taking this into account, the infection fatality rate is likely around 0.2 percent or 0.3 percent.  While that is still 2 to 3 times higher than the flu, the coronavirus is nothing like the killer some predicted early on.
Without question, the economy has taken a hit.  Unemployment levels are higher than any time since the Great Depression.  Our small businesses shed more than 11 million jobs in April.  That's more than half of the 20 million private sector jobs lost last month.  
However, Congressional action to cushion the blow has helped.  More than 4.4 million small businesses have been approved for a loan through the Paycheck Protection Program, and over $511 billion has been processed in aid.  In Alabama, at least 60,457 loans have been made for a whopping $6,136,772,466.  The bulk of this aid to small businesses must go towards employee paychecks, ensuring that more Americans are able to keep their jobs.  In addition to the Paycheck Protection Program, nearly 431,000 Economic Injury Disaster Loans have been processed to assist small businesses during this crisis.  Alabama businesses have received 4,728 EIDL loans for $376,897,450.
There is no question that small businesses will face new challenges going forward.  Evolving ways we interact with one another and patronize businesses, including new occupancy limitations, will make staying in business more difficult.  That's why it is so important for our economy to continue opening sooner rather than later.  You and I can do our part by visiting businesses and restaurants in our community.  Importantly, the foundation of our economy was strong before coronavirus spread prevention measures were enacted nationwide.  So, the country can and will rebound from this.  Prosperity will return.
One only needs to look at what is happening on the other side of the globe to be thankful for our nation.  The brutal Chinese Communist Party, whose mismanagement and dishonesty during the initial outbreak of the virus cost countless lives across the globe, is using the pandemic as an excuse to ramp up authoritarian measures.  The people of Hong Kong are suffering a loss of freedom that dwarfs the sacrifices we have made to stop the spread.
The American people have responded to crisis after crisis with resilience and togetherness, and we will do so again.  We may not have participated in all of our Memorial Day traditions, but we can still honor the fallen by treasuring the country and values they sacrificed to preserve.  That's what makes our country great.
Print this piece