Opinion | For dogs: Breaking the glass window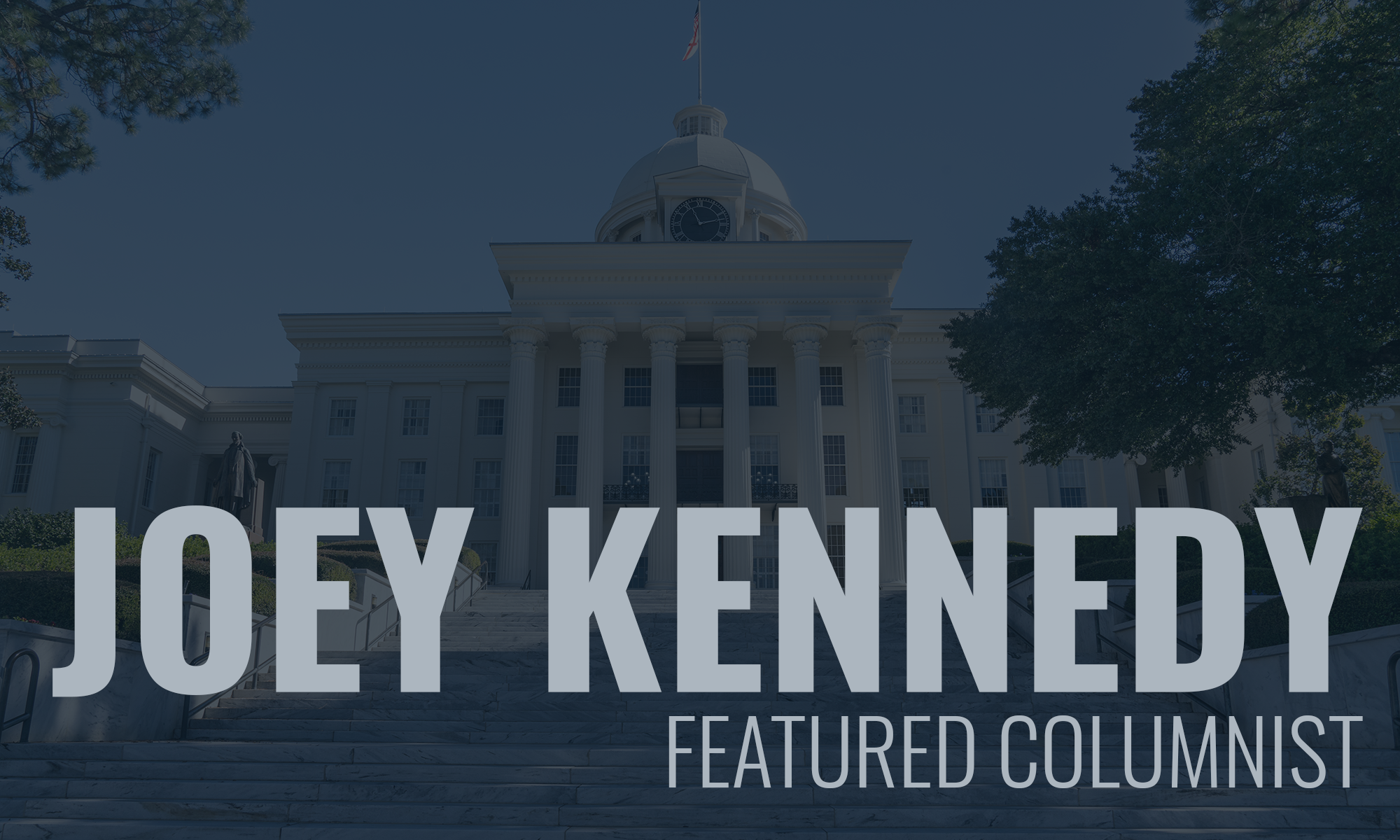 Spring in Alabama can be wonderful. Temperatures warm, but it's usually not too hot yet. Spring also can be violent. Already this year, even before spring officially started, we've seen deadly tornadoes wreak havoc across the state, taking many lives.
One fact about Alabama's spring, though, is that it won't be long before we see temps climbing out of the 60s and 70s and into the 80s and 90s. That'll happen long before we're ready for it and well before the official start to summer on June 21.
Perhaps well before then, too, Alabama will be at the forefront of an animal-safety trend. Only a few states, including Tennessee and Florida, allow ordinary citizens to break into automobiles if they see an animal in distress. Otherwise, a good Samaritan can get into legal problems.
Alabama Senate President Pro Tempore Del Marsh, R-Anniston, is putting forward a bill that will allow concerned citizens to break into a car to rescue a suffering animal locked inside.
People love to take their companion animals, and especially dogs, with them when they run errands. While many merchants are dog friendly, most still aren't, unless you're using a service animal. So what happens is that careless people leave their dogs locked in their cars while they run in the store to pick up a few things. They may only expect to be the store a few minutes, but sometimes they become distracted or delayed, and their dog is roasting away out in their hot, locked car. It doesn't take much for a dog to die from heat stroke if left for even a little while in a vehicle.
It happens no telling how many times each year, and for those who might be skeptical about somebody leaving their pet in their car on a hot day, don't forget we hear stories every year about parents leaving their young children locked in hot cars. Many of those children die.
Sadly, the incidents happen more often than one might think.
As described by Alabama Political Reporter's Gabby Dance, Marsh's bill protects "people who break into cars to free animals they believe may be at risk if they contact police or animal control before attempting the rescue and remain at the scene until authorities arrive to investigate."
Many readers know that my wife and I are animal advocates. Even without a law like Marsh proposes, I'd break a window to save an animal burning up inside a hot vehicle. Many of my friends would do the same. Indeed, if we were all out together, probably every window in that car would be broken. Like in a riot.
But we'd also be legally liable for the damages and perhaps criminal charges, even if our actions saved the dog's life.
Be that as it may, Marsh's proposal is offering ordinary people a chance to intervene and not be held liable as long as they follow the law's stipulations. With just about everybody carrying smartphones today, calling the police and waiting around after rescuing the dog are not big asks.
For those who don't think this is a big deal, just consider: If it's a comfortable 70 degrees outside, the inside of your car will be more than 100 degrees in just a half hour. That can kill any dog. Try to get in and out of Walmart in a half hour. You'll be that long in the checkout line.
As the American Veterinary Medical Association reports, the vehicle temps rise even higher and faster as the outside temperature rises. At 80 degrees outside, the inside temperature is already at about 100 degrees in 10 minutes. A typical summer day in Alabama – say 85 or 90 degrees – the heat inside a car is approaching 120 degrees after just 20 minutes.
Still, times are changing, thank goodness. As we put more value on our companion animals, as we get a deeper understanding that these creatures do think and hope and plan and hurt and grieve and love, we want them to be with us as much as possible.
Perhaps pressure from animal lovers and activists will change a seemingly stubborn attitude in the Legislature this year. And maybe one day we'll strictly regulate – or even eliminate – puppy mills. Maybe we'll start licensing our companion animals – like many other states – to fund programs to help lower overpopulation and end euthanasia except in medically necessary cases.
Times are changing, thank goodness. I hope.
I know, I know. This is a column I write pretty much every year. Animal protection laws aren't a high priority in the Alabama Legislature. In years past, versions of this bill have gotten little traction, mainly more from a lack of interest than any real opposition.
The bills simply die from inattention, sort of like a helpless dog, forgotten and alone inside a locked, sweltering car on a cool, gorgeous spring day.
Joey Kennedy, a Pulitzer Prize winner, writes a column every week for Alabama Political Reporter. Email: [email protected]
Opinion | Electing Tuberville could cost Alabama billions
If your conscience or decency isn't enough, vote your wallets.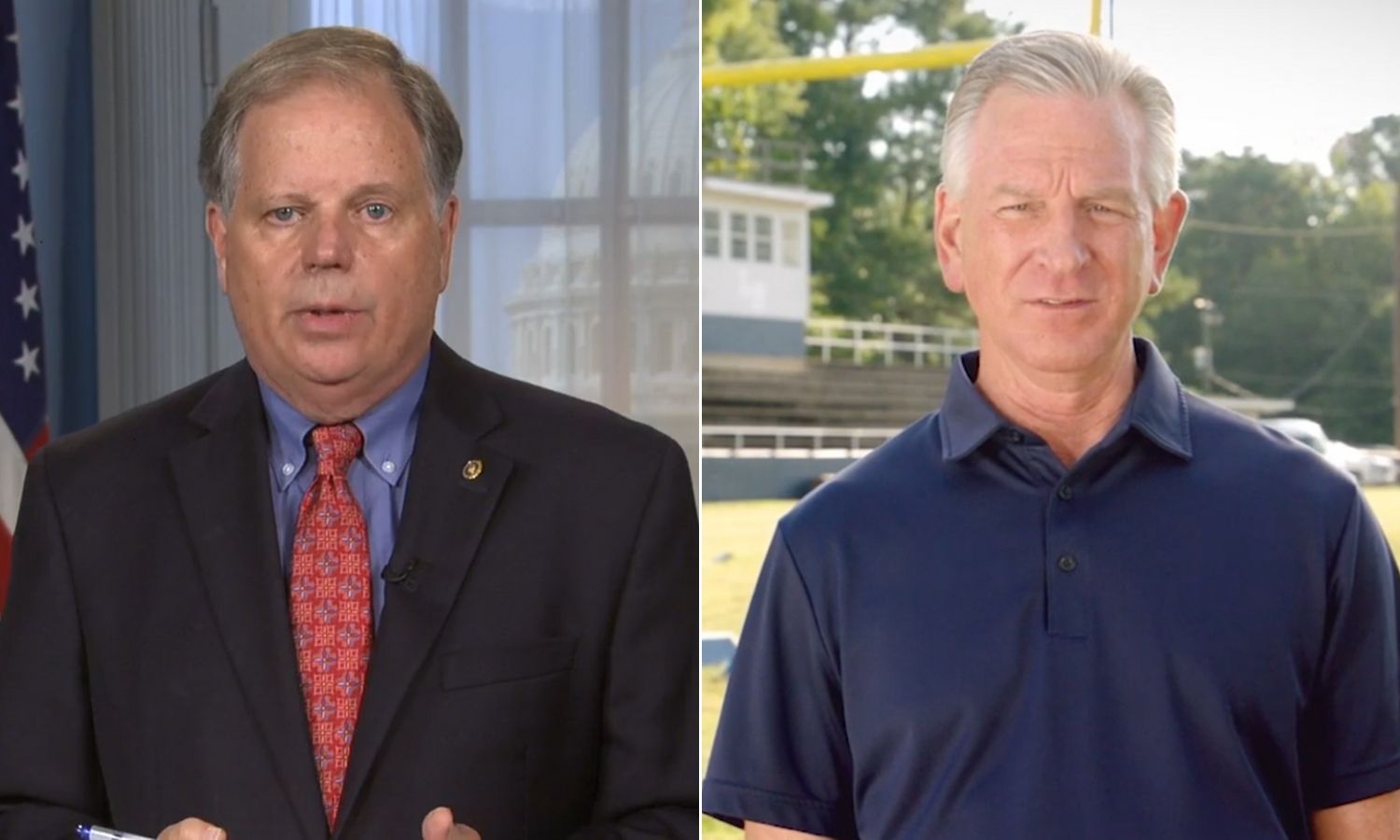 Money matters in Alabama. Oh, I know that we're not supposed to say that out loud. That we're supposed to promote our image of southern grace and hospitality, of churchiness and care, of rich people never getting into heaven. 
But the truth is greed is our biggest character flaw in this state. 
Every problem we have can be traced back to our unending thirst for dollars. Our ancestors didn't keep slaves because they hated black people. They did it because they loved money and the difference in skin color gave them an excuse — a really, really stupid excuse — to mistreat other humans to take advantage of the free labor. 
Our rivers and lakes and dirt aren't filled with poisons from factories because we're too dumb to understand how this works. They're that way because our politicians are paid off to turn a blind eye to the dumping of toxic waste. 
Our schools aren't terrible because we have dumb kids or bad teachers. It's because we're too cheap to pay for them. 
You see what I mean? It's our lust for the almighty dollar. Every time. 
We love money. 
Which makes me seriously wonder why so many people in this state are going to vote for a man who will cost us all — and especially our biggest businesses — so much of it. 
Tommy Tuberville will be like a money vacuum for Alabama. Billions of dollars will vanish for this welfare state that relies so much on federal contracts, federal programs and federal dollars. 
If you doubt this, don't simply take my word for it. Just Google up the press releases from Sen. Richard Shelby's office from the last, say, six years — the most recent span in which Republicans have controlled the Senate. 
Almost every single release is about Shelby securing millions or billions of dollars in federal funding for this project or that project, getting the state's share of dollars from a variety of different programs and initiatives implemented by Congress. 
Shelby and I obviously have different political viewpoints, but it's hard to argue that the man has been successful in securing money for Alabama. Lots and lots of money. 
Money for airports and roads. Money for defense contractors in Huntsville. Money for the port in Mobile. Money for car manufacturers. Money for farmers. 
Money. Money. Money. 
Shelby can do that because of three things: He's on the right committees, he's a member of the party in power and he's liked by the right people.
Tuberville will be none of those things. 
Most pundits are predicting that Democrats will take over the Senate, tipping the balance of power and giving the party control of both houses and the White House. 
That automatically means that a first-time senator in the opposition party will have little to no say in any decisions. 
But what's worse for Tuberville, and for Alabama, is that other Republicans don't like him either. 
Establishment Republicans essentially openly campaigned against Tuberville in the primary, tossing tens of millions of dollars behind his opponent, Jeff Sessions. They even favored third-place finisher Bradley Byrne over Tuberville. 
It's not hard to understand why — he's clueless. 
I know that's a Doug Jones talking point, but this one happens to be true. Let me give you an example: On Thursday, Tuberville tweeted out what was meant to be a shot at Jones, claiming that Alabama's current senator wouldn't meet with Trump's Supreme Court nominee because Jones knows "he won't have much time in the Senate to work with her."
If you're unaware, the Senate doesn't "work with" the Supreme Court. They're separate entities. 
Combine that with his other nonsensical answers on COVID relief, school reopenings, the Voting Rights Act, senate committee assignments, education, foreign affairs — really, the list is almost endless — and it shows how little work he's put in over the last two years to understand this job he's applying for. 
Now, that might be just fine with Alabama voters who care more about the party affiliation and owning the libs, but it's not OK with grownups who take the job of running the country seriously. 
And those people — both Rs and Ds — don't like Tuberville or his here-for-an-easy-check-like-always approach to one of the most serious jobs in the world. 
He will be frozen out of the most sought after committee assignments. His voice will carry zero weight. His presence will be all but forgotten. 
And in the process, so will Alabama. Especially in two years, when Shelby retires and his senior status is lost. 
In the meantime, Jones is highly respected by senators on both sides of the aisle. He already has a presence on top committees, and is so well liked within the Democratic Party that he's on the short list to be Joe Biden's AG, should he not be re-elected. 
The choice seems pretty simple. On the one hand is a competent, prepared and serious statesman who knows how to maneuver his colleagues to get the most for the state. On the other hand is an unprepared, uncaring, lazy carpetbagger who doesn't understand any process. 
If your conscience or decency isn't enough, vote your wallets.