Moore says that it is "about time" for the SPLC shakeup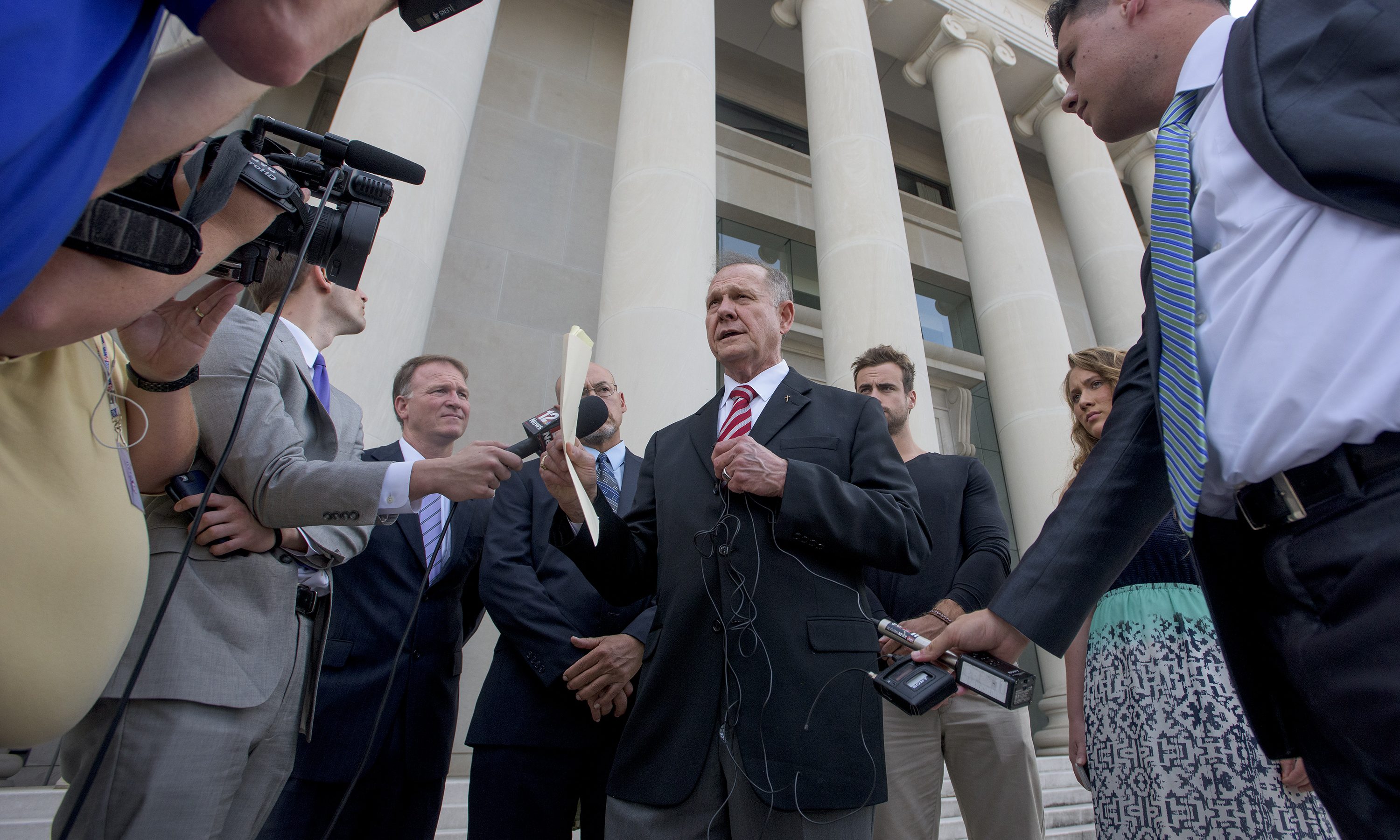 On Friday, Richard Cohen resigned as President from the Southern Poverty Law Center (SPLC) where he has worked for the last 33 years. A week ago Cohen fired SPLC co-founder Morris Dees, for undisclosed accusations of misconduct. Also on Friday, Rhonda Brownstein, SPLC's legal director, also resigned.
Richard Cohen and the SPLC despised former Chief Justice Roy Moore (R) and devoted tremendous resources at removing Moore as Chief Justice. Saturday, Moore said in a statement that "It's about time" that Cohen and Dees careers at SPLC has come to an end.
"After suffering vicious attacks from Richard Cohen, Morris Dees and the SPLC for over 20 years because of my support for the acknowledgment of God and the Ten Commandments, and my opposition to same-sex marriage, I can only say that it's about time that their divisive and hateful rhetoric aimed to destroy our moral and religious foundation has come to an end," Chief Justice Moore said in a statement.
Moore also included a line from scripture:
"For yet a little while and the wicked shall not be; yea thou shalt diligently consider his place and it shall not be. Psalm 37: 10″
On September 30, 2016, the Alabama Court of the Judiciary (COJ) suspended Moore as Alabama Chief for the remainder of his term for allegedly defying federal court rulings by not issuing orders to Alabama Probate judges to issue marriage licenses to same-sex couples. Those charges were based on a complaint brought to the Judicial Inquiry Commission (JIC) by the SPLC.
The SPLC feud with Moore stretches all the way back to October 30, 2001, when the Southern Poverty Law Center sued Moore (Glassroth v. Moore) in federal court for allegedly violating the constitutional principle of separation of church and state by placing a 5,280-pound granite Ten Commandments monument in the Alabama Supreme Court building. That case was consolidated with another filed by the ACLU and Americans United for Separation of Church and State. After federal Judge Myron Thompson ordered Moore to remove the monument and he did not, Moore was removed from the court by the COJ based on an ethics complaint brought by the COJ.
Moore narrowly lost a 2017 special election for U.S. Senate to Doug Jones after the Washington Post published allegations from women who claimed that they had been ill-treated by Moore when he was a young deputy district attorney in Etowah County.
There are allegations that the SPLC was a hostile sexist work environment.
Print this piece
Sewell, Rogers vote for bipartisan bills to improve Paycheck Protection Program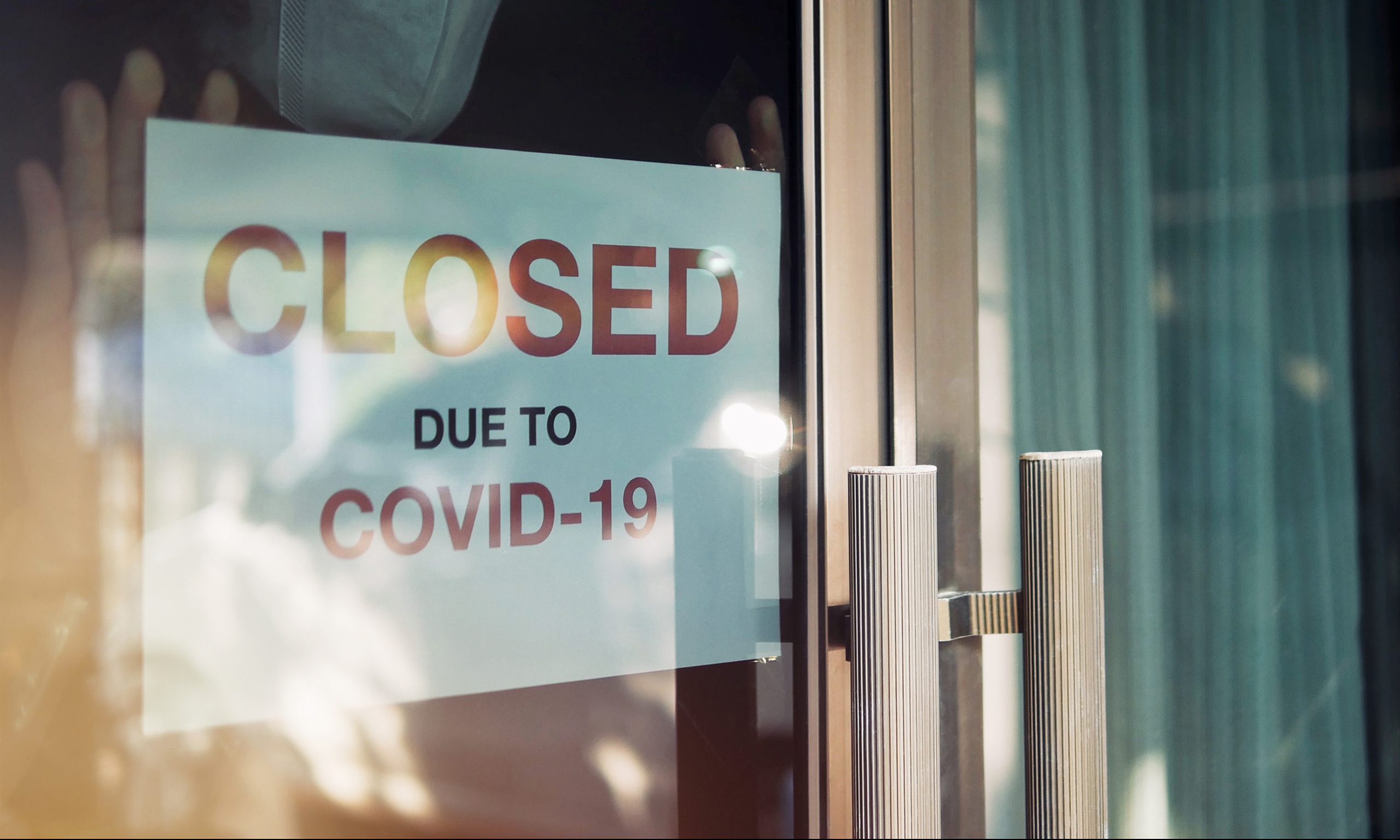 U.S. Reps. Terri Sewell, D-Selma, and Mike Rogers, R-Saks, voted in favor of a bipartisan bill aimed at improving the Paycheck Protection Program, dubbed the Payroll Protection Program Flexibility Act.
"The Paycheck Protection Program has been a lifeline for tens of thousands of Alabama businesses, but there are still too many small businesses that have been unable to access necessary resources because of the program's strict stipulations," Sewell said.
Sewell said many small businesses have not applied despite their urgent need because they do not believe they can meet current standards, and many are afraid to use the money because of the program's strict requirements.
"The bills the House passed today would both make the PPP program more flexible so it can reach more small businesses in need, and also increase the program's transparency to ensure funding is going to main street businesses that need support the most," Sewell said.
Rogers said he was pleased the act passed the House.
"The bill will add more flexibility to these loans to help small businesses even more," he said. "It will extend the loan forgiveness period, allow businesses that receive forgiveness to also receive payroll tax deferment and will allow businesses to spend different amounts on payroll costs and mortgage, rent, and other expenses. I hope these modifications will further help our small businesses that are the heartbeat of our local economies."
According to the U.S. Small Business Administration, more than 60,000 Paycheck Protection Program loans have been issued to small businesses in Alabama with each recipient receiving an average PPP loan of about $100,000.
According to Sewell's office, the new bill would provide needed flexibility to the Paycheck Protection Program — originally created by Congress in the CARES Act in April — in order to make this key program functional for the small businesses that need it the most.
Sewell's office provided a lengthy explanation of what the legislation does:
Under the current Paycheck Protection Program, the PPP loan converts to a grant as long as the small business uses the loan within eight weeks of the CARES Act enactment – that is, by June 30 – and uses at least 75 percent of the loan proceeds on payroll and the rest for such necessary expenses as rent, mortgage interest, and utilities. Many small businesses, particularly very small businesses, have reported that, with these restrictions, the loans do not meet their needs.
The bill makes the PPP program more flexible in the following key ways, in order to make it more accessible and usable for the vulnerable small businesses that need it the most:
Allowing loan forgiveness for expenses beyond the 8-week covered period to 24 weeks and extending the rehiring deadline. Back in March, the PPP program was established as an eight-week program, ending on June 30. However, it is clear that the economic effects of the pandemic will impact small businesses long past June 30. The current eight-week timeline does not work for local businesses that could only very recently have customers and those that are only allowed to open with very heavy restrictions. Small businesses need the flexibility to spread the loan proceeds over the full course of the crisis, until demand returns.
Increasing the current limitation on the use of loan proceeds for nonpayroll expenses from 25 percent to 40 percent. Currently, under regulations issued by the Trump Administration, the PPP loans require that no more than 25 percent of loan proceeds can be spent on non-payroll expenses such as rent, mortgage interest, and utilities. This limitation has prevented many small businesses, such as independent restaurants, from applying to the program because their rent is significantly more than 25 percent of their monthly expenses. The 40 percent limitation in this bill is much more realistic.
Extending the program from June 30 to December 31. By ensuring the PPP program will operate for 24 weeks, rather than only eight, this bill will ensure that many more truly small businesses will be able to take advantage of the program.
Extending loan terms from two years to five years. According to the American Hotel and Lodging Association, full recovery for that industry following both the September 11, 2001 terrorist attacks and the 2008 recession took more than two full years. This was also true for many other industries. If the past is any indication of the future, it will take many businesses more than two years to achieve sufficient revenues to pay back the loan.
Ensuring full access to payroll tax deferment for businesses that take PPP loans. The purpose of PPP and the payroll tax deferment was to provide businesses with liquidity to weather the crisis. Receiving both should not be considered double-dipping. Businesses need access to both sources of cash flow to survive.
The Payroll Protection Program Flexibility Act passed on a 417 to 1 vote. Alabama Congressmembers Bradley Byrne, Mo Brooks, Robert Aderholt, Martha Roby, and Gary Palmer also voted for the legislation. It now heads to the Senate for their consideration.
Rogers represents Alabama's 3rd Congressional District. Sewell represents Alabama's 7th Congressional District.
Print this piece