Opinion | Del Marsh: Let the people vote on a lottery and gaming (2015)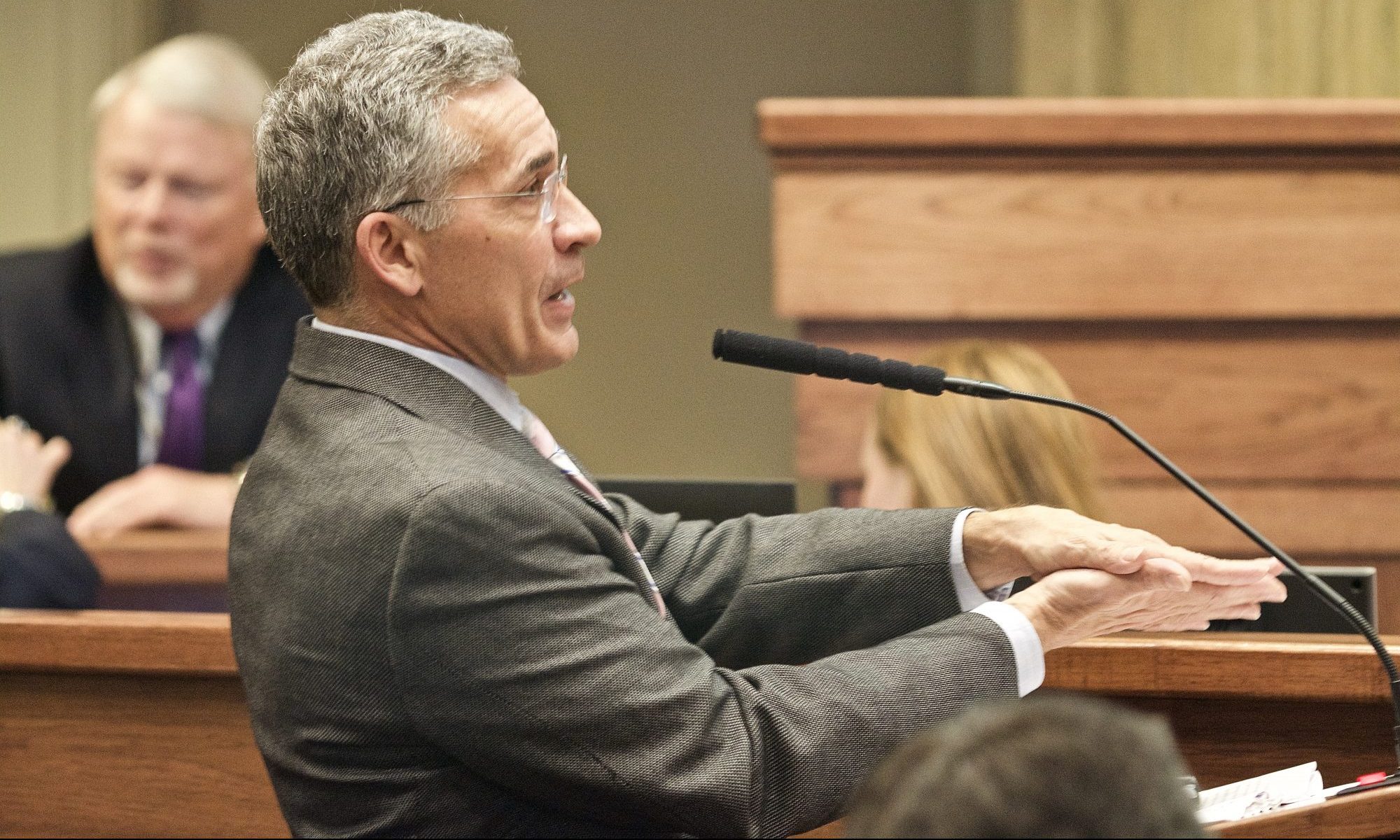 Senate President Pro Tempore Del Marsh in 2015 wrote the Op-Ed below. His opinion was widely circulated throughout the state. Recently, Marsh appears to have changed his position on lottery and gaming, arguing against his 2015 position of allowing games at the state's four existing pari-mutual racetracks; a move that would only benefit the Poarch Band of Creek Indians. 
APR believes it is a good time to remind voters of what he said a few short years ago.
Five years ago we came to Montgomery on a simple promise: to streamline state government, to cut waste, to bring efficiency and a business-like approach to state services.
We went to work and we did our job. While there is still work to be done, we delivered on that promise for the taxpayers of Alabama.
But in 2015 there are hard truths and new budget realities that must be faced. There are serious funding problems that cannot be solved only through additional budget cuts. Health care and prisons costs continue to rise, while we struggle to meet the obligations of essential state services for our children and seniors. And that's the key word: essential state services.
We now face a hard, but clear choice: face the threat of raising taxes on the people of Alabama, or find new sources of revenue for essential state services. Essential state services.
One or the other. Raise taxes? Find new sources of revenue?
This is a big question, one so big it should not be made by the Alabama Legislature alone. I believe this decision, this choice, should be made by the people of Alabama. Let them decide the basic question: Higher taxes or new sources of revenue. I trust their wisdom and judgment on this matter.
What new sources of revenue should we consider? One fact is indisputable. Hundreds of millions of Alabama dollars are going to Mississippi, Florida, Tennessee and Georgia to play in their lotteries, their casinos. Hundreds of millions of Alabama dollars give their children pre-k, their children scholarships, and their seniors' benefits. And it gives their state governments funding for essential state services. They receive those benefits while creating new jobs for their people, new investments for their towns and cities, new hotels, restaurants, entertainment facilities, new tourism dollars. All for them and none for us. With our money.
Folks, that makes no sense. It is time that Alabama gambling dollars stayed right here in Alabama, creating new jobs for our workers, creating new investments for our businesses, expanding tourism and opportunities for our towns and cities, and creating new funding for our seniors and school children. Without raising taxes.
It is time we gave the people of Alabama a simple plan, a simple choice. Higher taxes or expanded gaming? Let the people decide.
It is time to for the people to vote on a comprehensive gaming plan that would keep these dollars at home. We need a plan that addresses all of gaming: a lottery, expansion of casino gaming at four existing tracks in Mobile, Macon County, Greene County and Birmingham, and a gaming pact with Native American casinos. All in one, simple plan.
My proposed constitutional amendment does exactly that. This amendment creates an Alabama lottery and allows casino gaming – slot machines and table games — at Native American casinos. It will also permit casino gaming at the four existing non-Native American casinos as well. And it will keep Alabama gaming dollars in Alabama, working for Alabama.
As a constitutional amendment, is must be passed by a vote of the people to be enacted.
Alabama lottery and casino gaming would create a $1.2 billion annual economic impact for the state of Alabama, and generate almost $400 million in new revenue for state programs, according to a new research study by the Institute for Accountability and Government Efficiency at Auburn University of Montgomery. In addition, the study found that more than 11,000 new jobs would be created if casino gaming were allowed at the current facilities located in Mobile, Birmingham, Macon and Greene County.
Do you want a lottery to help fund essential services for Alabama? Let the people decide.
Do you want to keep the casino dollars now going to other states in Alabama? Let the people decide.
I think they will vote 'Yes." 'Yes' to new jobs and new investments. 'Yes' to hundreds of millions of dollars for our school children, our seniors. 'Yes' to hundreds of millions of dollars to fund essential state services. All without raising taxes.
Let's keep Alabama gaming dollars in Alabama, working for Alabama.
Without raising taxes.
Let the people vote.
Print this piece
Opinion | COVID-19 has changed our state's industry and workforce landscape, our goal remains the same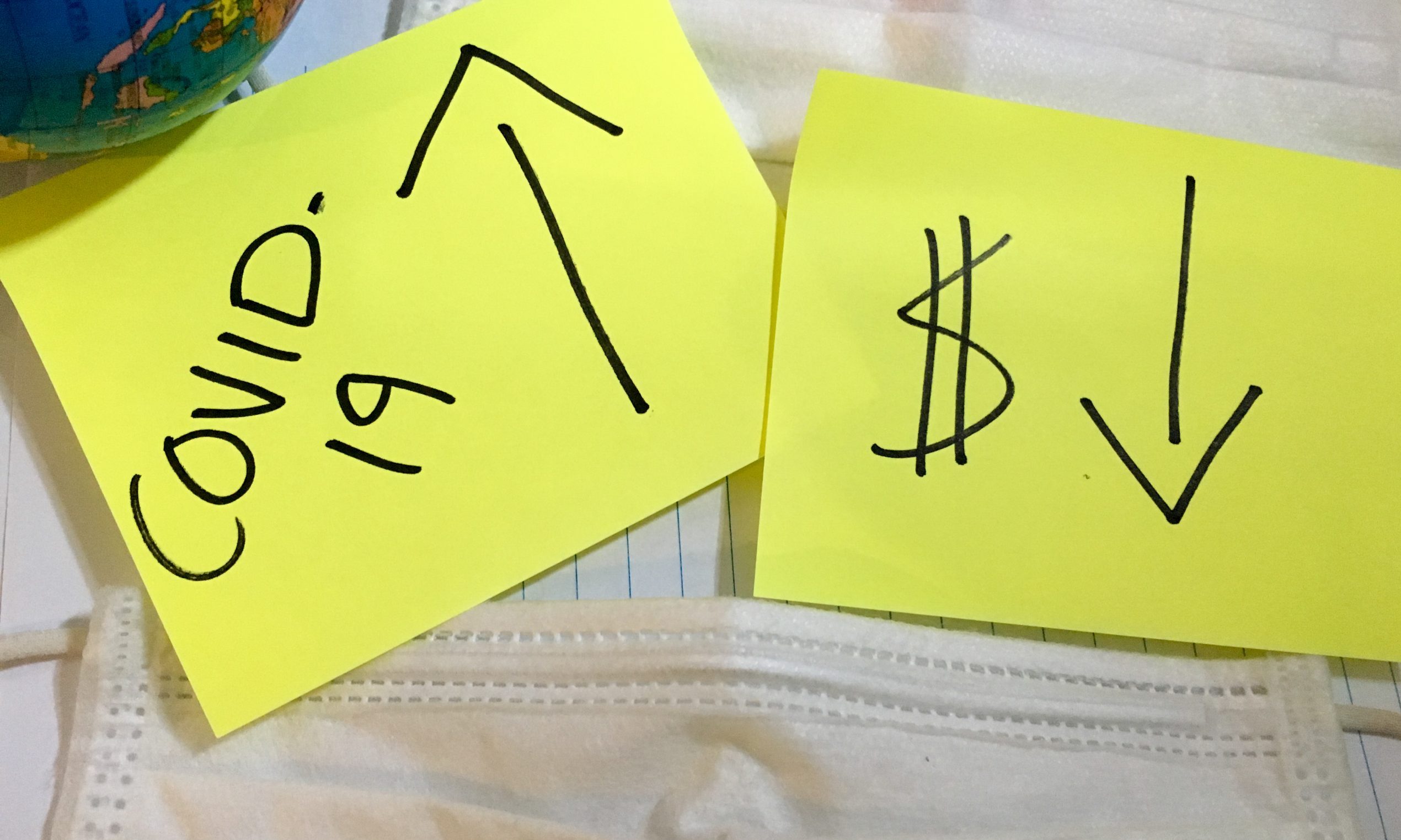 The human toll of COVID-19 is unprecedented in Alabama, and businesses of all sizes have taken a shellacking due to the pandemic. As such, our tactical focus for workforce development has transitioned from filling positions in the tight labor market we enjoyed in February to pandemic response, incumbent worker training and dislocated worker training today. The future of work has accelerated ten years in three months.
The Alabama Workforce Council (AWC) is working with the Ivey Administration and partners across the state to share best practices, key facts and resources for employers, employees and those who have been recently unemployed.
While the immediate focus of our efforts has transitioned to workforce recovery and response efforts to COVID-19 through our work with informational webinars, workforce recovery surveys, and resources for businesses (all available online), the AWC and AlabamaWorks remain steadfastly committed to the Governor's attainment goal of adding 500,000 highly-skilled workers to Alabama's economy by 2025. Notably, in these uncertain times, this goal has not changed.
Creating a highly-skilled workforce and resilient economy, even one that will be recovering for the foreseeable future, is necessary for Alabama's economic vitality. For those who have become unemployed or underemployed due to COVID-19, reskilling or upskilling now can lead to sustainable in-demand career pathways that produce measurable benefits in the future.
Success Plus, the formal name for the Governor's postsecondary education attainment goal, outlines the need to add an additional 500,000 Alabamians prepared for in-demand, high-wage careers to the workforce by obtaining credentials, certificates or degrees in addition to a high school diploma by 2025. Moremust be done to create stackable pathways that allow individuals to earn credentials through career-specific education and shorter-term programs that prepare them for immediate employment and future advancement.
To this end, Alabama has established a quality-assurance process for credentials through the Alabama Committee on Credentialing and Career Pathways (ACCCP). The ACCCP is tasked with identifying in-demand occupations in Alabama, developing competency models and career pathways for each of the in-demand occupations, and identifying related credentials of value associated with each of the in-demand occupations.
Additionally, on June 8the Alabama Workforce Council will launch the Governor's Survey of Employer Competencies,which will survey employers in each sector and region of the state to assist the ACCCP with identifying these in-demand occupations as well as the related competencies and credentials of value aligned to those occupations.
The survey will be conducted between June 8 and June 15, 2020 and, going forward, the survey will be conducted annually to assist the ACCCP's 16 Technical Advisory Committees (TACs) with their work oflinking credentials of value to one or more specific competencies needed for a job. Ultimately, this will allow employers to create competency-based job descriptions that list the specific skills required for a job, rather than using associate or bachelor's degrees as placeholders. Therefore, it is vital that employers of all sizes, and from each industry sector, provide responses to the survey. The TACs will receive the results of the Governor's Survey of Employer Competencies at the June 17, 2020 ACCCP meeting.
It is clear that much work remains to be done. COVID-19 adds challenges to our ultimate goal, but the Alabama Workforce Council and AlabamaWorks knows that – regardless of the pandemic – clearly identifying in-demand jobs, with their related skills, and facilitating more opportunities for high-skill, high-wage careers is now more important than ever.
To learn more about the Alabama Workforce Council's response to COVID-19 and to learn more about Governor Ivey's vision for creating 500,000 highly skilled workers by 2025, visit www.alabamaworks.com.

Tim McCartney, formerly of McCartney Construction in Gadsden, is the chairman of the Alabama Workforce Council.
Print this piece