Alabama Voting Rights Project highlights progress, deficiencies in state voting rights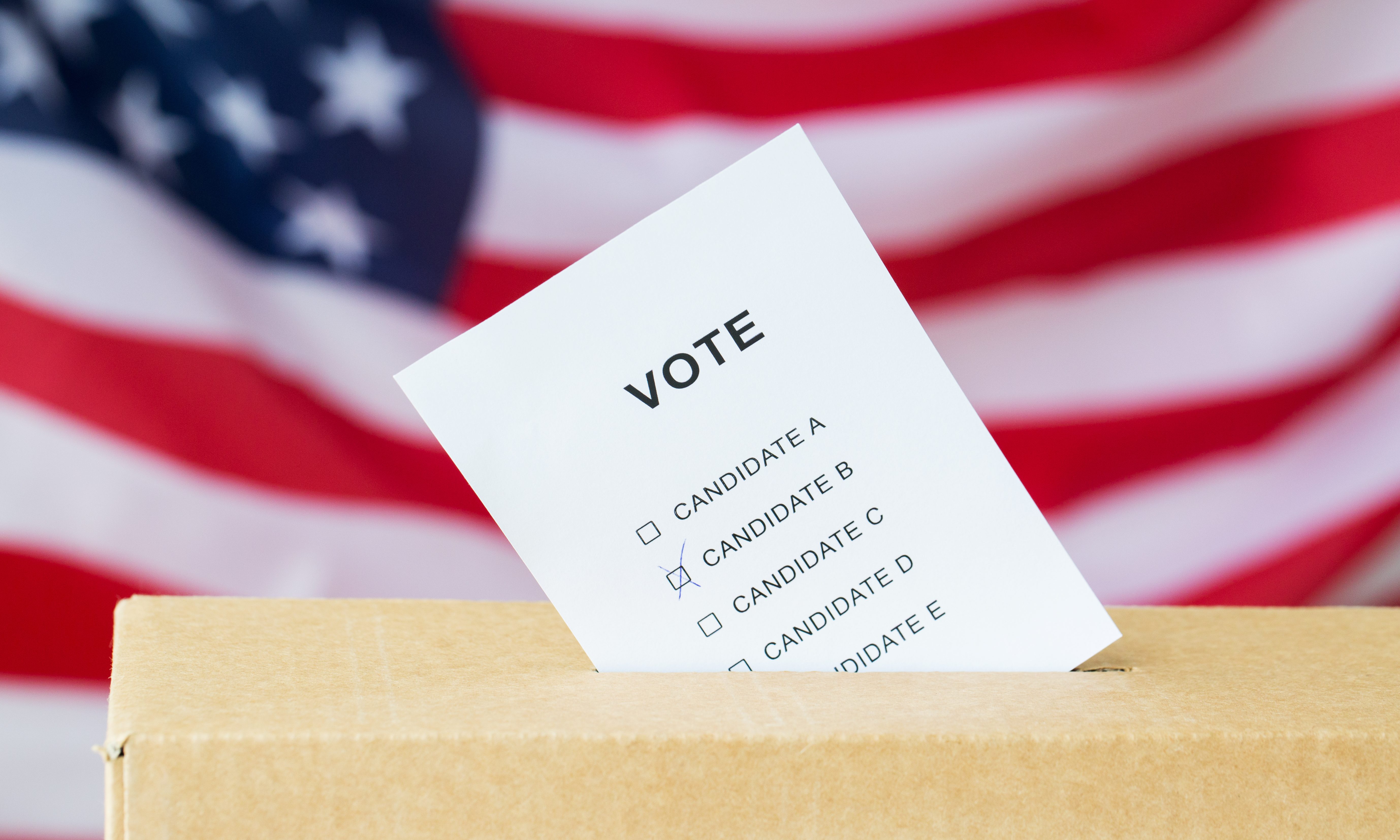 When many Alabamians are released from jail, they assume they will never gain back their right to vote.
The Alabama Voting Rights Project held a press conference in Montgomery on Wednesday during which they highlighted the importance of ensuring voting rights for all Alabamians and recognized achievements across the state in voting rights restoration.
In 2017, the Definition of Moral Turpitude Act re-enfranchised thousands of Alabamians who were previously not allowed to vote due to past convictions. Previous standards excluded over 286,000 people from voting and specifically targeted Alabamians of color, with 15 percent of black Alabamians being unable to vote.
Since then, the Alabama Voting Rights Project has been working alongside the Southern Poverty Law Center and Campaign Legal Center to help people restore their right to vote.
"The passing of HB282 in 2017 may have restored rights to tens of thousands of people across the state, but many of them have no idea," said Jason Barnes, outreach fellow for Alabama Voting Rights Project. "The Alabama Voting Rights Project has directly assisted 2,000 Alabamians in regaining the right to vote and visited over half the countries in the state, but there is still much more work to do to register every eligible voter."
For many Alabamians, this has been a right they assumed they would never get back.
"I have seen firsthand lives being changed after voter registration forms are submitted, and it's heartwarming and inspiring," said Makhayla DesRosiers, Alabama State University NAACP political action chair representative.
Under the Definition of Moral Turpitude Act, those who have committed especially serious crimes, like murder and terrorism, are unable to vote. However, the act also includes some less harmful crimes, like several forms of theft, burglary and forgery.
"Even after the passing of the Moral Turpitude Act of 2017, my burglary charge blocks me from being able to vote, and that isn't right," said Timothy Lanier, an Alabama citizen. "I've paid my debt to society and given back to my community, and a mistake I made in my youth shouldn't limit my ability as an adult to participate in my community's decisions."
Print this piece
More than 200 people hospitalized with confirmed, suspected COVID-19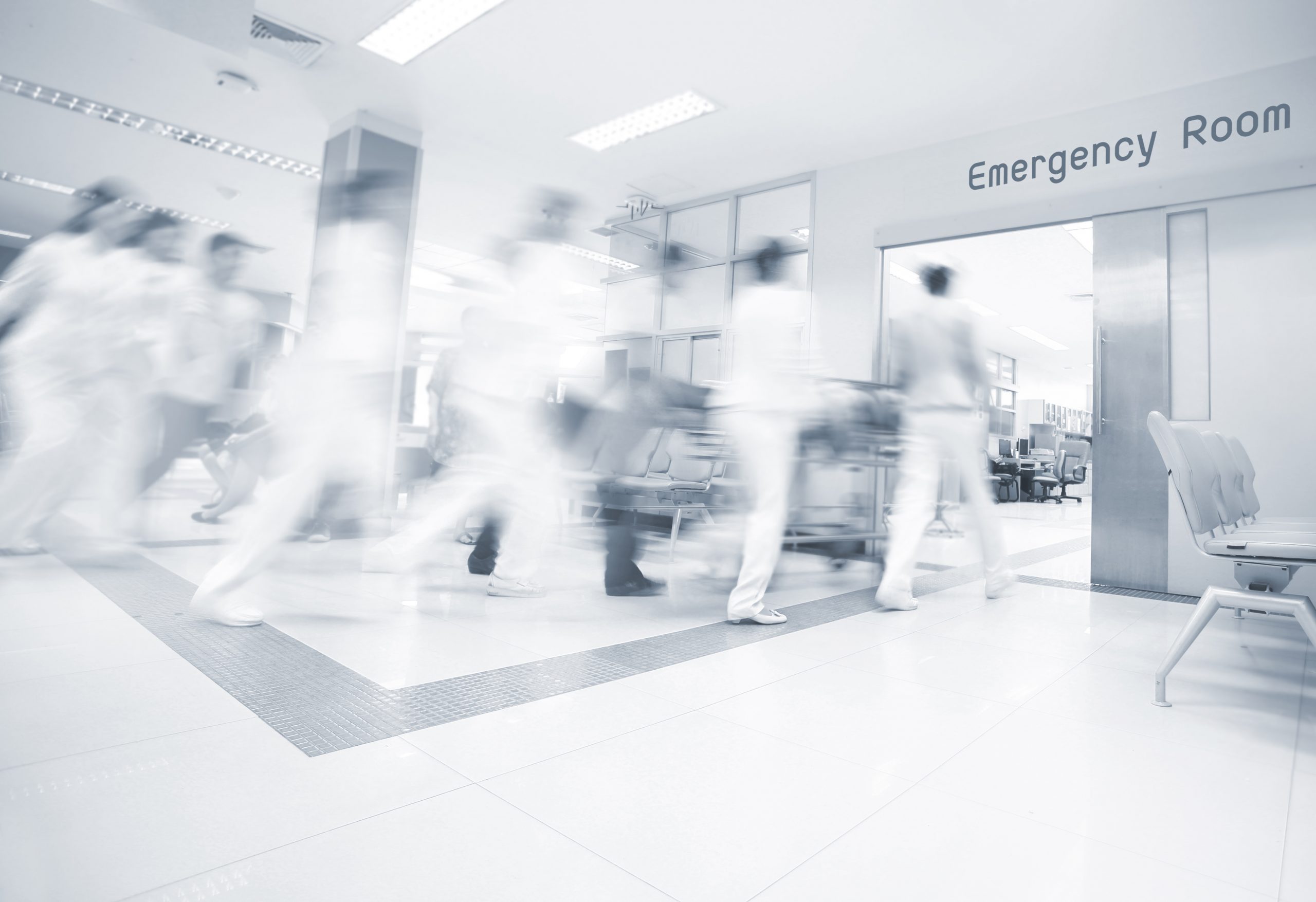 More than 200 people are hospitalized in Alabama with either a lab-confirmed case of the novel coronavirus that causes COVID-19, or a case the hospital suspects to be the virus but testing has not yet confirmed.
At least 120 people with lab-confirmed cases of the virus — about 12 percent of the state's 1,000 confirmed cases, as of Wednesday morning — were hospitalized in ten of the state's largest hospitals at the beginning of this week. The number is likely higher statewide.
The Alabama Department of Public Health has so far not provided regular updates on the number of hospitalizations in the state, but State Health Officer Dr. Scott Harris has said about 8 percent of confirmed cases are hospitalized. Hospitals are reporting their hospitalization numbers to the state using the Alabama Incident Management System.
These ten hospitals who responded, which represent about a third of the state's hospital bed capacity, provided basic hospitalization numbers to APR over the past two days.
More than 200 people were hospitalized in these hospitals when those with suspected cases of the virus are included. From the ten hospitals that provided numbers, more than 85 people are hospitalized with a suspected case of the virus. The number is likely much higher because not all of the ten hospitals shared how many suspected cases they are treating.
If the number of patients who are awaiting test results for unknown respiratory illnesses is included, the number is even higher — more than 300. It's likely hospitals are treating these patients as if they have COVID-19, out of an abundance of caution.
Not all of the suspected cases will turn out to be COVID-19, but over the last week, hospitals have seen many of their suspected cases turn into confirmed cases after receiving lab test results. Lab results from the state's lab are taking more than four days, on average, several of the hospitals said.
The state's largest hospital, UAB in Birmingham, actually saw its inpatient confirmed cases decline since Thursday, March 26. A hospital spokesperson said 52 people were hospitalized with a confirmed case of the virus as of Tuesday at 11 a.m., down from a high of 62 on March 26.
Other hospitals are seeing their cases surge. East Alabama Medical Center in Opelika has seen its COVID-19 patient load more than double since last week. The hospital, as of Monday, was treating 20 people with a confirmed case of the virus and 31 more with a suspected case. At least seven people have died at EAMC since Friday.
Southeast Medical Center in Dothan is also seeing higher numbers of COVID-19 cases. It is treating 14 inpatient confirmed cases — up from four last week —  and 24 more inpatients are awaiting test results. It's possible that some of these patients are not from Alabama.
These numbers are delayed and shouldn't be misconstrued as totally reflective of what hospitals are handling right now. The number of people hospitalized for COVID-19 is likely to be much higher than we are able to report, because of testing result delays, other problems with data reporting and hospitals we weren't able to gather data from.
Our data is limited because it only includes some of the state's largest hospitals, and not all hospitals provided the same type of data to us. Some did not respond to our requests for information. But these estimates do show that the number of people hospitalized with COVID-19 in Alabama is higher than the percentage reported by the Department of Public Health.
The Alabama Department of Public Health is releasing more limited data than neighboring states. The Georgia Department of Public Health regularly releases hospitalization numbers and detailed demographic data on those who have died.
In that state, at least 885 people — about 21.5 percent of its confirmed cases — are hospitalized. Georgia also releases the number of negative test results from commercial labs. In Alabama, it's hard to tell how many people have been tested because commercial labs are not required to report their negative tests.
Louisiana, which is in the midst of a crisis, also releases hospitalization numbers, negative test results, and specific data on how many people are intubated on ventilators. In that state, 1,355 people are hospitalized with the virus, and 5,237 people have tested positive. 239 people have died. More than 38,000 people have been tested in Louisiana for the virus.
In Alabama, the Department of Public Health says 7,774 people have been tested. At least a thousand have tested positive. Twenty-four people have died.
Print this piece