Opinion | The privilege of privilege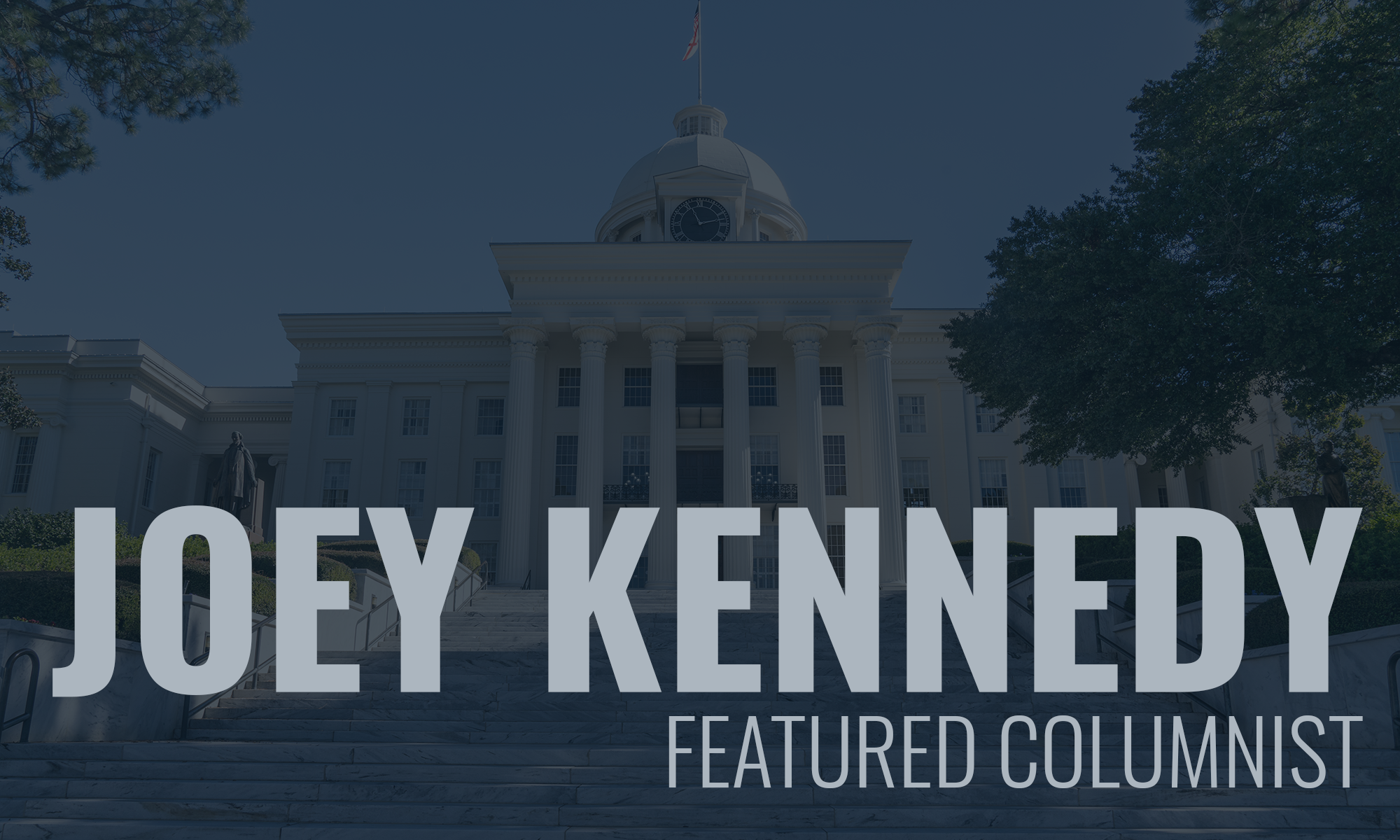 Lots of people are up in arms, and rightly so, about those wealthy, privileged parents who illegally rigged the college admissions system to accept their little over-privileged children when their brats wouldn't have otherwise qualified.
When we observe those privileged parents' progeny in their natural habitat, we just turn away in disgust. Aunt Becky's (actress Lori Loughlin's) daughters are the very definition of "spoiled brats." An important college degree wasn't even on their agendas; this was all about what the parents wanted, the parents' status and the parents' privilege.
Many of the students I teach at the University of Alabama at Birmingham struggle to just stay in school. I've had students, sometimes parents themselves, who work and go to school, both full-time, to get to the place where they have to pick one or the other: Their family or their education. I've never seen a student put her family second.
Traditional students struggle to pay their fees, sometimes not being able to register for classes for the next semester because they're scrambling to pay off their tuition for the semester they're in. They don't have the privilege.
Privileged parents, like those who jacked the college admissions and testing systems, don't give it another thought – unless they get caught.
Still, this terrible college scandal is really nothing in the scheme of privileged things.
Nowhere does privilege matter more than in the U.S. Justice System. Those with money and clout are treated completely different than those without money and clout.
A poor man may spend months or years in jail, not convicted of any crime, yet unable to pay his bail or fines. A famous, wealthy actor like Jussie Smollett gets serious felony charges against him swept away without hardly any consequences.
Prosecutors in Chicago dropped multiple charges after Smollett, who was accused of setting up a hate crime attack in January, agreed to community service and to give up $10,000 he paid for his release. The prosecutor, presumably with a straight face, said Smollett was not "exonerated." The actor wasn't convicted, either. To top it all, Smollett's case file was sealed.
But we don't have to go far away to point out mega-rich parents cheating the college admissions system or an actor perpetrating a sham hate crime against himself to find privilege at work.
Just consider former Alabama House Speaker Mike Hubbard's seemingly never-ending case. Here's a man who was convicted nearly three years ago by a Lee County jury on 12 counts of corruption.
Hubbard was sentenced to prison, yet has yet to see steel bars from the other side, unless he visited a jail as Speaker of the House before he was disgraced and booted from office.
The Alabama Court of Criminal Appeals upheld 11 of the 12 counts in Hubbard's conviction and should have upheld all 12. Now, the state Supreme Court has decided to take a run at the Hubbard case.
Imagine you or I got caught up in similar crimes. We'd almost be finished serving our sentence because we sure wouldn't have been allowed to stay out of prison for three years after our conviction. We don't have near the same political or financial privilege Hubbard enjoys. Our case would likely never get much attention or consideration from either the appeals court or the Supreme Court.
But privilege has its benefits; it changes the playing field, and Mike Hubbard is flush with privilege.
Maybe the Supreme Court will review and reject Hubbard's false claims of innocence and finally have him carted off to the Big House.
Don't bet on it, though. See, when it comes to those with privilege, what's right or wrong doesn't matter. Right or wrong isn't even the point.
Right or wrong doesn't factor in for a president who lies daily, is ethically bankrupt and has intentionally damaged the nation to enrich himself. It doesn't factor in for a marginal college prospect who takes the place of a more deserving student at a prestigious university. It doesn't factor in for an actor who betrays the LGBTQ+ community by faking a hate crime against himself.
And right or wrong doesn't factor in for former Speaker Mike Hubbard, who blatantly used his high office to make money for himself, in clear violation of the state ethics law he championed until he got caught.
Noam Chomsky, the famed linguist and philosopher, once said: "The more privilege you have the more opportunity you have. The more opportunity you have, the more responsibility you have."
Today, that quote could be crafted in another, more ominous way: "The more privilege you have, the more opportunity you have. The more opportunity you have, the more you can help yourself. The more you help yourself, the more selfish you become. The more selfish you become, the less responsibility even matters. What's right? What's wrong? Hah!"
So, there you go. It's been a real privilege.
Joey Kennedy, a Pulitzer Prize winner, writes a column each week for Alabama Political Reporter. Email: [email protected]
Opinion | Not sure what it was, but it was no debate
Trump and Biden both interrupted each other throughout the debate, but Trump did it more, and did it as the bully he is.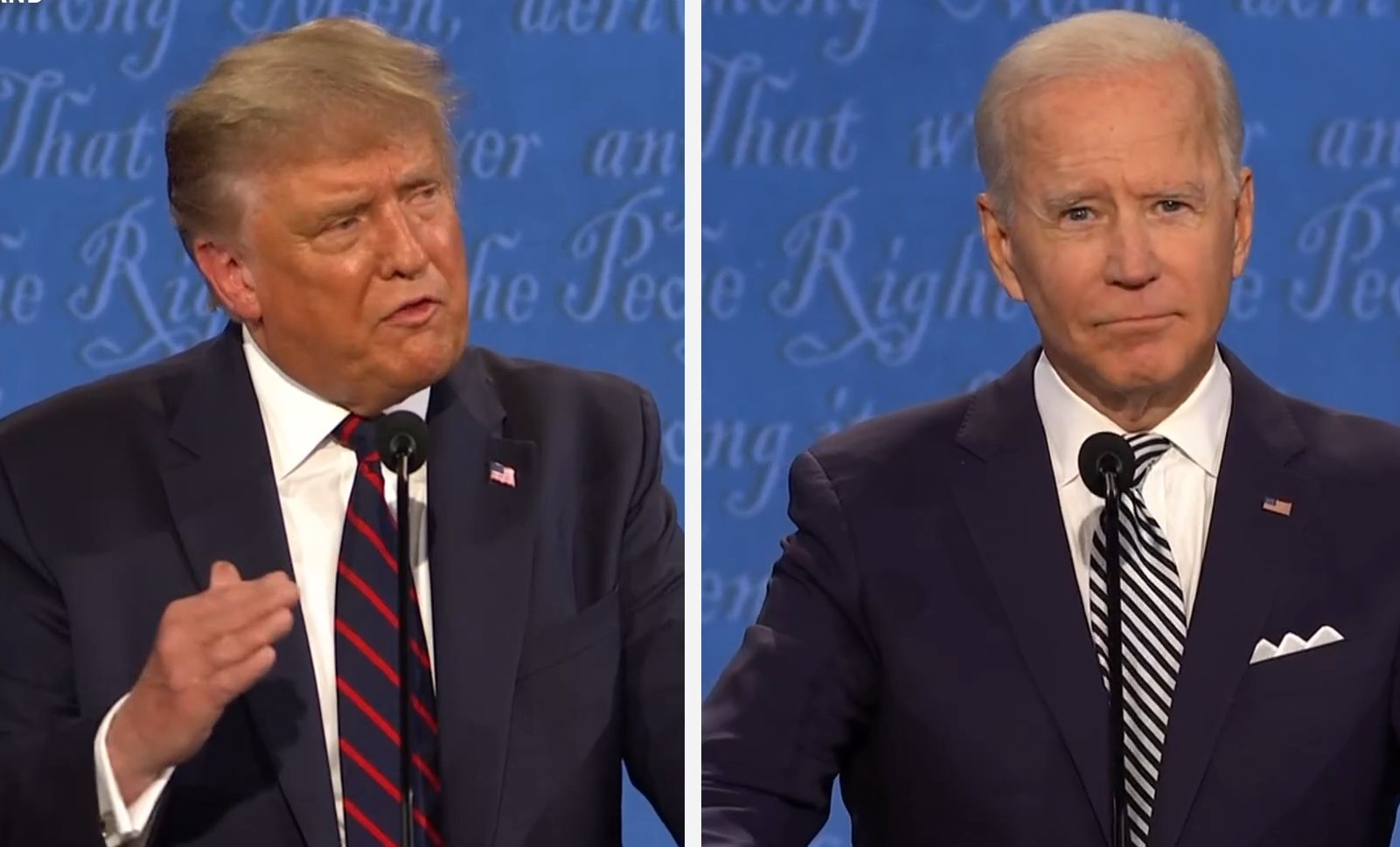 They called it a debate, but what we saw from Donald Trump and former Vice President Joe Biden Tuesday night was, as one television commentor said, a "s–tshow" instead. It was an awful performance, mainly instigated by an awful man, Trump.
Of course, in Alabama, Republicans saw something else altogether. The responses were predictable, of course, but how in the world do Republican leaders justify their response? They can't; they simply lie, and lie again, just like the desperate leader of their party.
Trump and Biden both interrupted each other throughout the debate, but Trump did it more, and did it as the bully he is. As with all bullies, though, when somebody stands up to him, he backs down because he is all bark and little bite.
Too bad Joe didn't just walk over there, with fists clenched and ready. Trump would have stumbled off the stage in fear; that's how bullies are.
A lot of observers are blaming moderator Chris Wallace for losing control of the debate. That's unfair. Nobody could have controlled Trump's continuing violation of the debate rules, allowing each candidate to have two minutes uninterrupted to make his case.
Trump regularly Tweets "LAW & ORDER," but he couldn't even follow the law and keep order in a 90-minute head-to-head with his opponent. That's because Trump knows he's on thin ice: The pandemic has killed 205,000 Americans and made many thousands more permanently sick; the strong economy left to him by the Obama-Biden administration is shattered from Trump's failure to act fast enough to check the plague, yet to Trump "it is what it is"; unrest in major cities continues because police continue to injure and kill African-American men and not be held accountable.
This is Trump's America, and he certainly didn't want to give Biden a chance to highlight these failures before the huge debate audience.
Yet Republicans, here and elsewhere, defended Trump's bad behavior, as usual.
"President Trump swiftly demonstrated that his 'Promises Made, Promises Kept' record will continue for four more years," said Terry Lathan, the chair of the Alabama Republican Party. "The comparison between the two agendas couldn't be starker. The President's record in 47 months compared to Joe Biden's 47 years in office is monumental. President Trump highlighted many of his policies. Joe Biden shared none of his."
Lathan is right that the difference in Trump's 47 months and Biden's 47 years is monumental. In Biden's 47 years, he has never mismanaged anything he's been involved in as badly as Trump has mismanaged the COVID-19 pandemic, the economy, or the unrest that continues since four Minneapolis police officers murdered George Floyd on Memorial Day.
Americans want someone who will fight for them to keep our country safe and great," Lathan said, presumably with a straight face. "President Trump showed tonight he's a heavyweight fighter who has been putting America first."
Seriously? The mess we have in this state and nation today are directly the fault of Trump and the Republicans. But you wouldn't know that from listening to Trump and his enablers, because they refuse to take responsibility, yet, they run the Senate and the White House.
Whose fault is it? Certainly not Biden's. When Biden and Obama left office, the nation's economy was booming. It seems Lathan and other Republicans consider Trump the challenger. He isn't. He's the incumbent, and his chaos has destroyed millions of jobs and America's reputation.
Barry Moore, a Republican candidate for Congress from the 2nd District, said this: "The president's personal style is confrontative, and I understand that some people don't like that. But, I also know many, many people who welcome Donald Trump's standing up to the bullies of the Left, and he did a great job confronting Joe Biden with Biden's own statements and record."
Wait a second. Are people on the left "bullies" or "snowflakes"? Like his idol Trump, Moore has also had his run-in with the law. He was arrested in April 2014 on felony perjury charges, but was later found not guilty. That was no open-and-shut case, though; the jury needed a judge to clarify the charges before finally voting to acquit Moore.
Meanwhile, Perry Hooper, a member of the Trump Victory Finance Committee, said Trump was just being Trump. That's "why we like him," Hooper said. "I think the president killed Biden when Biden could not denounce violence and antifa. He hasn't even called the Democrat governors and asked them to stop the violence. It's plain and simple that Biden is beholden to the Left Wing."
Antifa is "anti-fascist." It's not an organization, but a philosophy. Hitler was fascist. We all should be antifa.
As for Trump, he once again refused to denounce white nationalists and white supremacists – you know, racists – who the FBI claim are the largest organized groups of domestic terrorists in the United States.
But most Republicans apparently admire their racist leader. It's comfortable for them, because it's what they know. They should just own it. It's who they are.
They can't run away from that fact, even as they awkwardly defend Trump. They have no choice, because they left themselves without one.
Fortunately for the nation, many Republicans and independents are supporting Biden. That, in 32 days, should ensure a huge victory for the Democrats.
Republicans have nobody to blame but themselves, but, then, they're really lousy at taking responsibility for anything. We won't hold our breath waiting for their concession.