Marshall commends Walker County authorities for cracking down on illegal gaming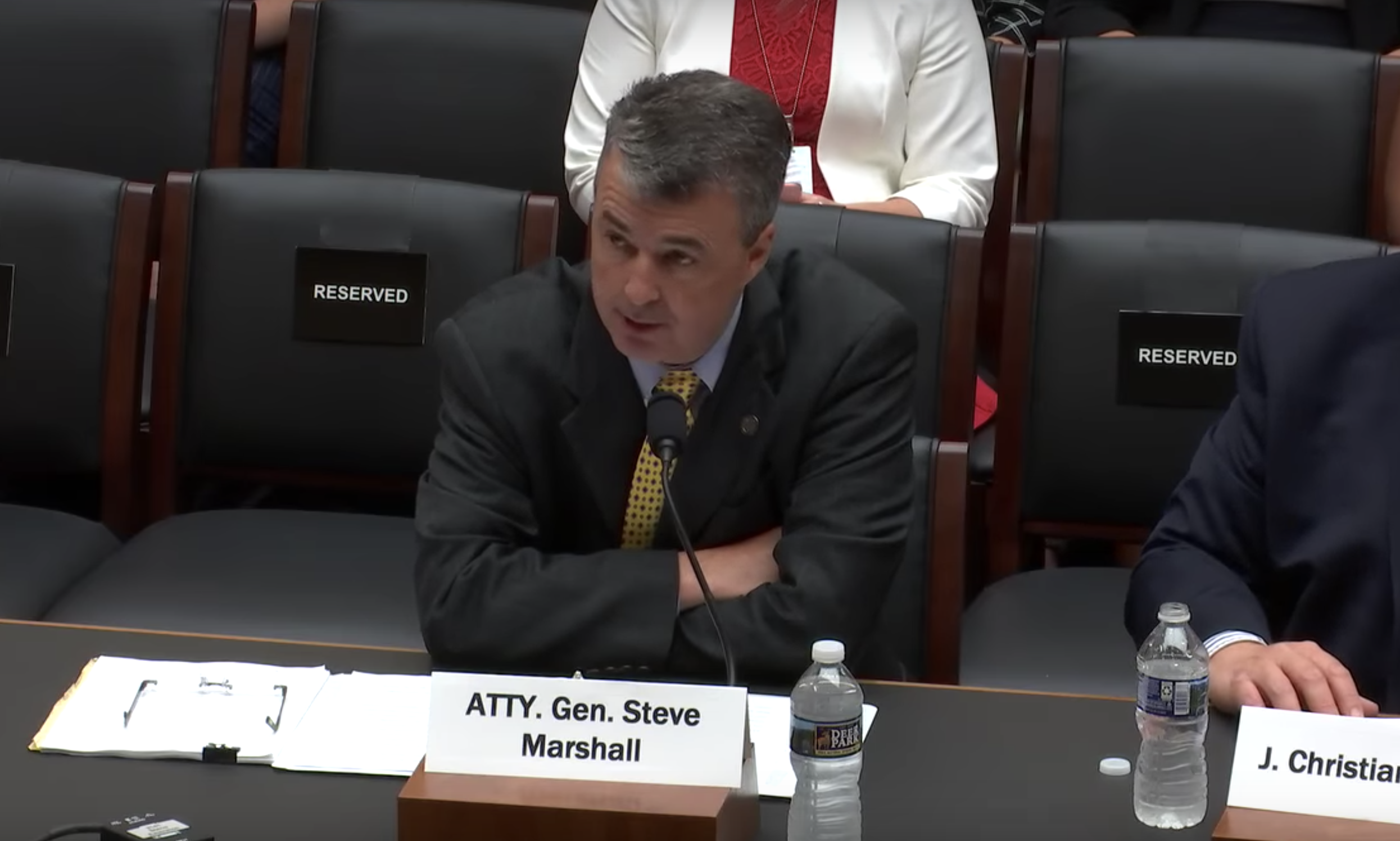 Alabama Attorney General Steve Marshall commended Walker County Sheriff Nick Smith and Walker County District Attorney Bill Adair for taking swift action to close newly established illegal electronic bingo halls in Walker County on Tuesday.
"Alabama law is crystal clear," Marshall said. "Electronic bingo and coin slot machines are illegal. No matter what the operators of these unlawful enterprises claim, the Alabama Supreme Court has definitively and repeatedly ruled that electronic bingo and coin slot machines are illegal gaming devices. There is no debate, there is no ambiguity. As the Supreme Court stated on March 31, 2016, all that is left to do is to enforce the law."
"I wish to personally commend Walker County Sheriff Nick Smith and his department, as well as Walker County District Attorney Bill Adair, for taking swift and decisive action to close illegal bingo parlors under their jurisdiction," Marshall continued. "As sworn law enforcement officers, our first duty is to enforce the law. When illegal activity is unchallenged and allowed to thrive, our state's entire legal system is undermined."
"Should local agencies in other jurisdictions fail to enforce State laws on gambling, my office will take action as needed to hold the perpetrators accountable," Marshall said.
It is a much different situation in Jefferson County where Marshall has expressed frustration with the job performance of new Jefferson County Sheriff Mark Pettway.
A judge has written cease and desist orders to the operators of two illegal electronic bingo halls now operating in Brighton. The city has licensed both of the illegal gambling halls.
Pettway said he is leaving enforcing state law to the local authorities.
Marshall told Channel 13's Sara Killian that he does not understand why former Sheriff Mike Hale had the resources to enforce state law against illegal gambling and Pettway does not.
Marshall said that the Alabama Supreme Court has been clear, and there is no ambiguity in Alabama law. Bingo is a game played with other people on a paper card, not on a coin operated machine.
The city of Graysville has also licensed an illegal gambling hall that is set to open soon.
Marshall said he has talked to Sheriff Pettway and has informed in writing that he will not act to enforce the law the Attorney General's office is prepared to do so.
Even though the Alabama Constitution outlawed gambling in the state of Alabama and the Supreme Court has ruled repeatedly that electronic bingo machines are forbidden forms of gambling under the law, there are still persons operating the illegal machines in defiance of state law and Supreme Court precedent, often with the support of their local authorities.
Original reporting by WVTM Channel 13's Sara Killian contributed to this report.
Alabama Power is returning $100 million to customers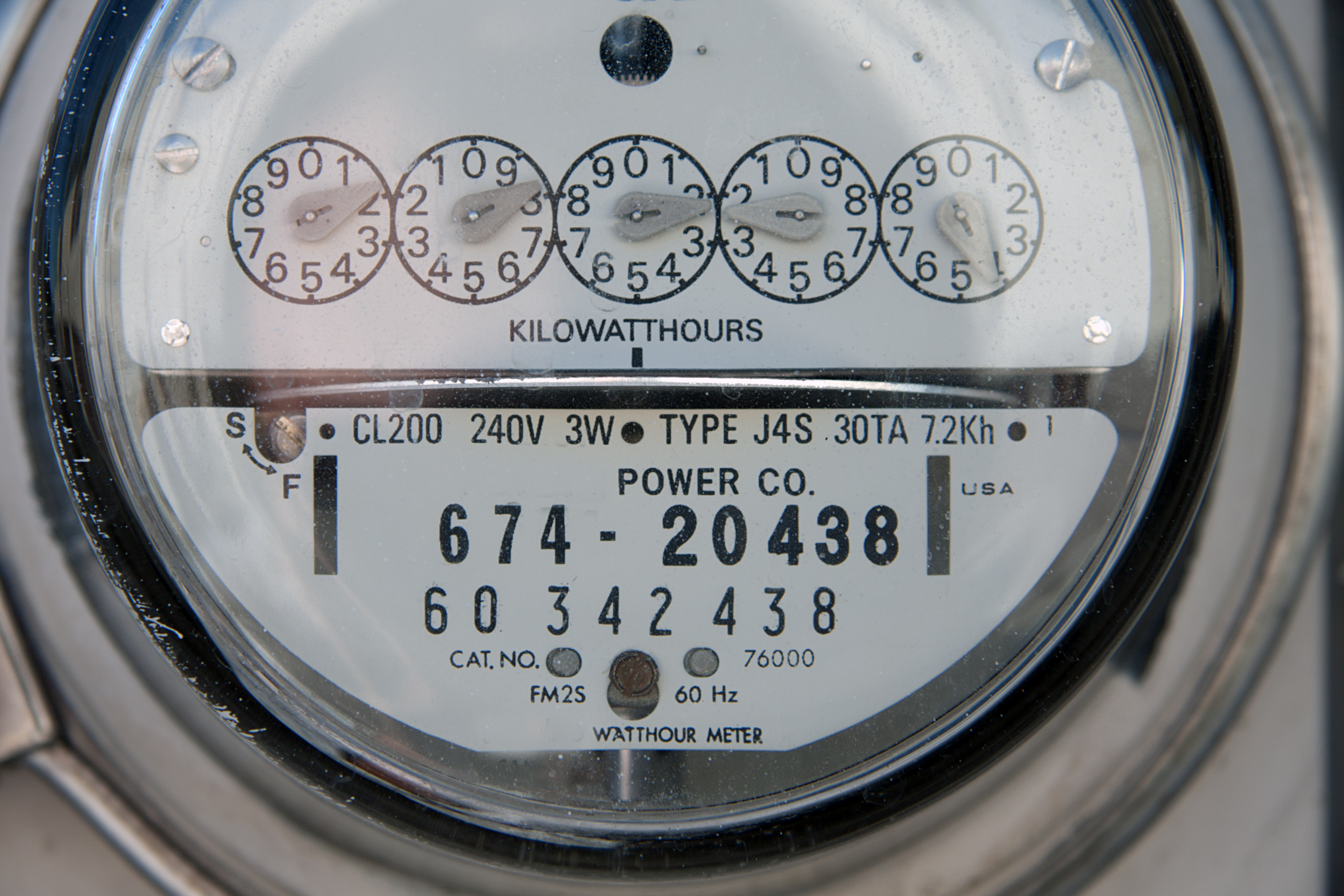 The Alabama Public Service Commission approved a plan Tuesday to credit Alabama Power Company customers on their October bills. The move returns approximately $100 million to Alabama Power Company customers.
"Putting money back into the pockets of hard-working Alabamians is one of the ways we can help on the road to recovery," Public Service Commission President Twinkle Andress Cavanaugh said on social media. "Alabama Power to refund $100 million to customers."
The typical Alabama Power customer will receive a $25 credit on their October bill. The newly approved credit is on top of a 3 percent rate reduction that customers are already enjoying in 2020. This previous rate cuts and the October credit amount to about $300 million in savings for Alabama Power customers this year.
"We appreciate the commission voting today to expedite this credit for our customers," said Richard Hutto, Alabama Power's vice president of regulatory affairs.
The global economic collapse due to the COVID-19 pandemic has hurt people across Alabama. It has also dramatically lowered fuel costs for Alabama Power Company's plants.
A typical residential customer using 1,000 kilowatt-hours of electricity per month is expected to receive a credit of $25. Customers who use more energy will receive a larger credit. Customers who use less power receive a smaller credit but had a smaller bill to begin with. Adjustments to fuel costs are typically calculated at the end of the year, with savings passed to customers beginning in January, but due to the economic downturn and pandemic-related job losses, Alabama Power and the PSC are rushing that money to Alabama families and businesses.
"Many of our customers have been hurt by COVID-19. We hope this credit will provide some additional relief at this difficult time," Hutto explained.
The 3 percent rate reduction, that took effect in January, was based on earlier estimates of lower costs for fuel and other expenses for 2020. The rate reduction alone equates to about a $4.50-per-month reduction for the typical residential customer.
"Our employees are working every day to keep costs low while providing industry-leading reliability for our customers," Hutto added.
Alabama Power said in a statement that their total retail price is below the national average and has been for decades. When adjusted for inflation, the price customers pay for electricity is lower today than it was 30 years ago.
Alabama Power has been assisting customers in other ways during the COVID-19 outbreak. Since the start of the pandemic, the company has suspended disconnects and late payment fees for customers hurt by the coronavirus.
Cavanaugh is seeking another term as president of the Commission.
"It is crucial that we have strong pro-jobs conservatives supporting President Trump's agenda at all levels of government," Cavanaugh said on social media.