Truck drivers, nurses and retail salespersons the most sought-after employees
Tuesday, data collected and analyzed by the Alabama Department of Labor's Labor Market Information (LMI) Division shows that the most online wanted ads were for retail salespersons, heavy and tractor-trailer truck drivers, and registered nurses.
6,583 ads were placed for those occupations in February. Alabama online ads increased by 16 percent from January with 15,314 of those being new ads.
The Help Wanted Online (HWOL) data is compiled from all online job postings in the state, including those posted on the state's free online jobs database, www.joblink.alabama.gov, and other sources; such as traditional
job boards, corporate boards, and social media sites.
Retail salespersons earn a mean wage of $13.55 per hour, heavy and tractor-trailer truck drivers earn a mean wage of $19.99 per hour, and registered nurses earn a mean wage of $28.43 per hour.
Thirty-eight percent of job ads have salaries in the $50-79,000 range; 24% have salaries of $80,000 and above; 22% have salaries in the $30-49,000 range; and 16% have salaries of $30,00 or under.
"It's encouraging to see 84% of the online job ads have wage ranges above $30,000 and more than half pay $50,000 or higher," said Fitzgerald Washington, Secretary of the Alabama Department of Labor. "These are good paying jobs that will benefit Alabamians."
The top three employers posting ads in February were: UAB Medicine (796), CVS Health (650), and McDonald's (644). These were followed by Pizza Hut, Lowe's, Baptist Health, Advance Auto Parts, Circle K, Jacob's, and Domino's to round out the top 10 employers with the most online ads.
Economic developer Nicole Jones told the Alabama Political Reporter, "Certain professions require a human element that cannot be completely replaced with technology; nursing, especially, comes to mind. Nurses are in high-demand both statewide and nationally. Community colleges and universities throughout Alabama have enhanced their programs to try to fill the labor shortage."
Most of the ads were for retail salespersons.
Nicole Jones said, "Recently the Alabama Retail Association explained to us the significance of the economic impact of small retailers – especially in small towns that rely on their sales tax base. Retailers employ 1 in 4 of all private sector employees in Alabama, which equates to almost 400,000 Alabama residents."
Truck driver is the second most in demand job.
Nicole Jones said, "It is no surprise that truckers are on this list. Distribution and Logistics is one of the state of Alabama's targeted business sectors. Alabama remains a hub for distribution and transportation logistics both nationally and globally."
The healthcare sector has enormous demand for people.
The Healthcare Industry is the focus of this month's in-depth analysis by the LMI division. The top 5 occupations with the most online ads are registered nurses, licensed practical and licensed vocational nurses, nursing assistants, physical therapists, and personal care aides. 25 percent of those jobs only require a GED/High School diploma.
"We continue to see the importance of soft skills to employers," continued Washington. "This is where our Career Centers come in. Alabama now has 50 Career Centers around the state that offer free services to jobseekers including job skill workshops, job searches, résumé preparation, and more."
"We'd like to encourage anyone who needs a job, or wants a different job, to come into one of our Career Centers for assistance," said Washington. "Our trained staff can assist you in obtaining the career you want."
A listing of Career Centers can be found here.
Judge orders Alabama to change voter requirements over COVID-19 concerns
In his 197-page ruling, the judge wrote that "the plaintiffs have proved that their fears are justified."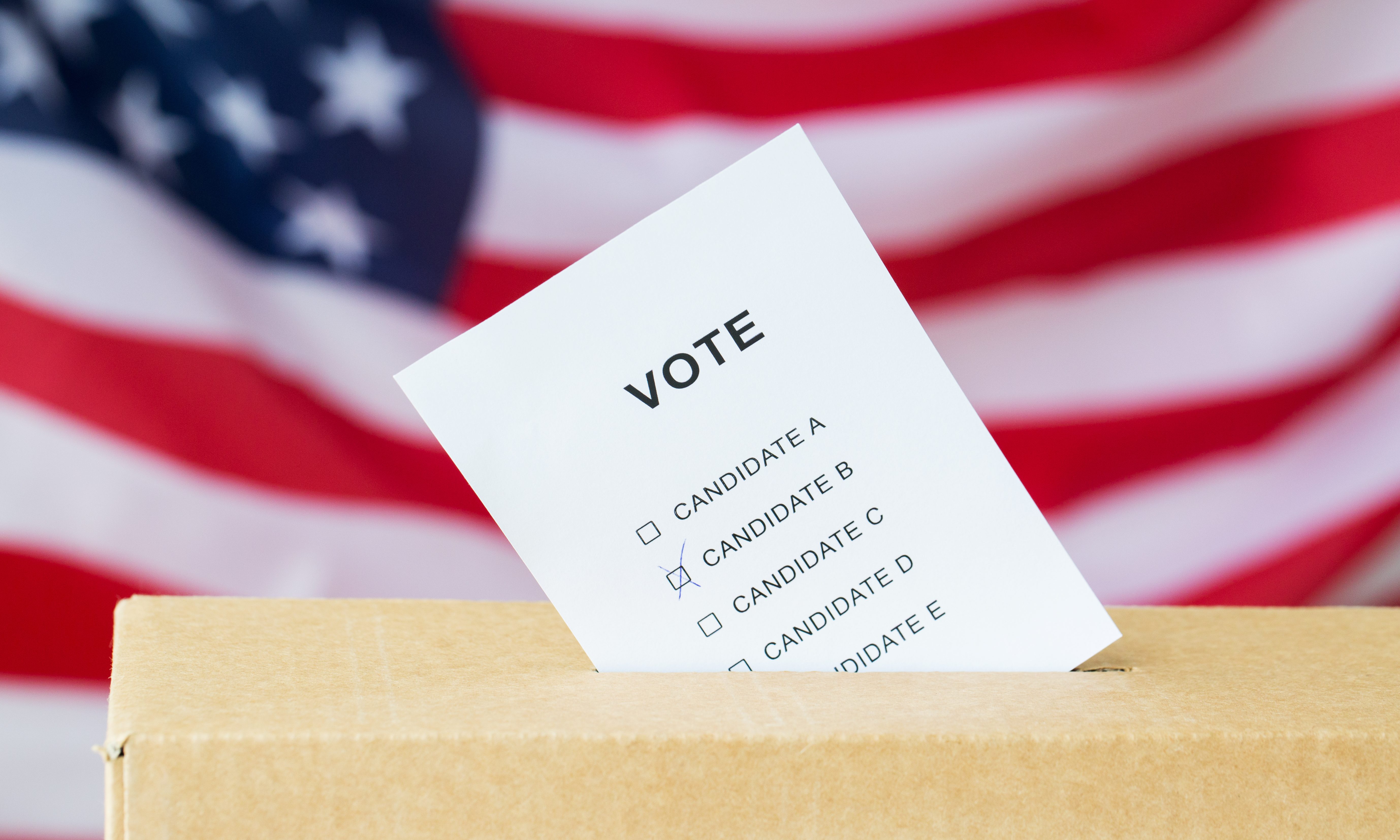 A federal judge ruled in favor of plaintiffs in a case challenging aspects of Alabama's voting requirements amid the COVID-19 pandemic.
U.S. District Judge Abdul Kallon's Wednesday ruling orders the principal defendant in the lawsuit, Alabama Secretary of State John Merrill, to allow curbside voting, in the counties that choose to do so, but only for the Nov. 3 general election. The judge's rulings pertain solely to the Nov. 3 election.
Kallon also ordered the state to do away with the requirement for voters to have two witnesses or a notary sign their absentee ballot, if the voter submits a statement that they have an underlying medical condition that puts them at a heightened risk from COVID-19 and thus, they cannot safely get those additional signatures.
In addition, Kallon ruled that voters 65 and older with an underlying medical condition won't need to submit a copy of a photo ID with their absentee ballot, so long as the voter provides other identifying information, such as their driver's license number or last four digits of their Social Security number.
In his 197-page ruling, Kallon wrote that "the plaintiffs have proved that their fears are justified" and the voting provisions challenged in the lawsuit "unduly burden the fundamental Constitutional rights of Alabama's most vulnerable voters and violate federal laws designed to protect America's most marginalized citizens."
"That is for three reasons," the judge continued. "First, because the Challenged Provisions only marginally advance the State's interests in maintaining them while significantly burdening the right to vote, all three provisions violate the First and Fourteenth Amendments during the pandemic."
"Second, because the photo ID requirement and the de facto curbside voting ban make voting inaccessible for voters with disabilities, both those provisions violate the Americans with Disabilities Act during the pandemic. Finally, because the witness requirement interacts with Alabama's history of discriminating against Black citizens to deny Black voters' their right to vote, that provision violates the Voting Rights Act during the pandemic."
The lawsuit, filed by the NAACP Legal Defense and Educational Fund, Southern Poverty Law Center, American Civil Liberties Union, ACLU of Alabama and Alabama Disabilities Advocacy Program, was brought on behalf of several Alabamians with underlying medical conditions.
"This decision is a huge win for Alabama voters, especially voters of color and voters with disabilities," said Deuel Ross, senior counsel at LDF, in a statement. "Given COVID-19, Alabama's draconian voting rules needlessly place the health and voting rights of Alabamians in danger. No one should be forced to risk their safety to exercise their constitutional right. State and local election officials have a responsibility to ensure that voting is easy and accessible for everyone in the pandemic."
Caren Short, senior staff attorney for the SPLC, applauded Wednesday's decision.
"Today's decision provides  crucial relief in Alabama's absentee voting process, allows for curbside voting in counties that wish to provide it, and ultimately will create a better public health situation in Alabama as it conducts an historic election," Short said. "We're deeply hopeful that the secretary of state and county election officials will accept the court's ruling and begin educating Alabama voters on how they can vote safely and easily for the general election."
"This ruling recognizes the hardships these laws place on Black Alabamians and those at particular risk for COVID-19. This decision will help to ease those burdens in the midst of this deadly pandemic," said Davin Rosborough, senior staff attorney with the ACLU's Voting Rights Project.
Merrill, in a statement to APR after the ruling, said he plans to appeal the verdict, which he likened to "judicial activism."
"I am extremely disappointed in today's ruling in the case of People First of Alabama v. Merrill relating to the November 3 General Election. Judge Kallon's ruling to disallow the Secretary of State from prohibiting an illegal activity known as 'curbside voting' undermines the integrity of the elections process and the ability for Alabamians to cast a secret ballot as the chain of custody is then broken," Merrill said. "It is important to remember that counties are in no way required to offer the illegal activity known as 'curbside voting."
Kallon in his ruling noted that "No provision of Alabama law expressly prohibits curbside or drive" but that there's also no provision in state law allowing for the practice, and that Merrill then believes curbside voting to be illegal. Kallon also wrote that several states do allow for curbside voting, and that the Centers for Disease Control and Prevention recommends states allow curbside voting to comply with social distancing rules and in limiting personal contact during in-person voting.
"In addition, the photo ID and witness requirement components are necessary deterrents for those wishing to illegally influence elections," Merrill continued. "We look forward to successfully appealing this decision as we continue fighting for safe and secure elections – free from voter fraud and judicial activism."
Alabama Attorney General Steve Marshall in a statement said he will ask for an appeal of Kallon's verdict.
"Back in June, the district court in this case enjoined these important protections for the primary runoff.  But the U.S. Supreme Court stepped in, staying that injunction and allowing the State to enforce its laws.  We will ask the 11th U.S. Circuit Court of Appeals and, if necessary, the Supreme Court, to do the same again," Marshall said. "Voting began weeks ago. And every Alabama voter is entitled to vote under the same laws, not new ones written by a federal court in the middle of voting."