Understanding an important section in the lottery CA — one some don't want you to understand
A proposed constitutional amendment offered by State Senator Jim McClendon, R-Springville, gives the people of Alabama the right to vote on a lottery. McClendon's legislation is a clean bill because it only covers one subject: a lottery.
Opponents of the bill, and even some supporters, have mischaracterized portions of the constitutional amendment or failed to grasp it offerings and limitations. This is especially true about Section 8 that deals with pari-mutuel wagering, which is already legal in specific locations, and a video lottery, which is a growth market for states that offer such games.
The Poarch Band of Creek Indians vigorously oppose Section 8 because it threatens their billion dollar tax-free gambling monopoly. Over the last several years, PCI has spent over two billion (with a B), building or purchasing gambling and entertainment properties using money earned in Alabama. PCI pays no state or federal taxes on the income it takes in from its three casinos in Alabama.
The problem as PCI sees it is Section 8 allows video lottery terminals at the state's existing pari-mutuel racetracks. The tracks are located in Jefferson, Macon, Greene and Mobile counties. PCI owns the track in Mobile County.
McClendon's bill permits a state lottery to be played at these locations because the counties each passed a constitutional amendment years ago allowing gambling at the four sites.
"Horse and greyhound racing are regulated at the county level in Alabama," according to Casino City. "Mobile County's racing commission is the oldest in the state, established in 1971. Greyhound racing began in Mobile in 1973."
Likewise, Greene and Macon counties established racing commissions in 1983, and the Birmingham Racing Commission was incorporated in Jefferson County the following year.
Unlike bingo amendments, which have been muddied and fraught with problems, the amendments passed that permit pari-mutuel wagering in Mobile, Macon, Greene and Jefferson counties are not in question because the citizens and the state knew exactly what the people were voting to approve.
The four racetracks operate under a constitutional amendment that allows for pari-mutuel betting.
"Pari-mutuel betting, also known as pool betting, is a unique form of betting. Instead of placing wagers against a bookmaker, you're placing wagers against other bettors who have placed wagers on the same event," according to gamblingsites.com.
This system of betting was initially designed to wager on horse racing, greyhound and other events. However, it applies to a lottery as well.
"Every pari-mutuel wager placed on a betting market goes into a specific pool for that market," according to Global Lottery Geek, a site that tracks gaming and lotteries all over the world. "This same system is basically applied to every lottery game in the world. In lottery terms, if the winning combination has more than one winning ticket holder, then the prize will be split equally to the winners."
The racetracks in Jefferson, Macon, Greene and Mobile counties are heavily regulated, pay taxes on all income and have the security and infrastructure to offer pari-mutuel wagering. No other entities in the state have a legal right, the authority or foundation to provide pari-mutuel betting.
For these reasons, McClendon's bill permits VLTs at these facilities.
Authorized VLT machines will operate in a simple manner: a digital state lottery card is generated for an individual game just as a single ticket is sold at a convenience store. The only difference is the VLT "scratches off" the numbers electronically. The state-issued card is retired after it is played on a VLT just like when a card is tossed in the trash.
But some most notable PCI would like to confuse people about what a VLT is and isn't. PCI Chief Stephanie Bryan who oversees the Indian's billion-dollar tax-free gaming empire claims VLTs are slot machines, which they are clearly not.
Currently, the tribe offers video bingo terminals at its casinos in Atmore, Wetumpka and Montgomery. The tribe says it wants a chance to compete. Under Section 8 PCI would be able to offer VLTs at its Mobile racetrack as well as its other three casinos giving them a four to one advantage over its competitors. PCI would have a further advantage because its current gambling operations would continue to enjoy a tax-free status.
If any of the four existing racetracks elect to operate VLTs, they are required to pay $100,000 for a 10-year license under Section 9. The tracks would also pay between 24 to 25 percent in taxes on gross receipts as outlined in Section 6.  Licenses are non-transferable unless approve by the Lottery Commission.
McClendon's bill would cease all video bingo games in the state within 12 months of the ratification of the constitutional amendment.
The constitutional amendment offered by McClendon has been widely vetted and is seen as the best opportunity to pass a lottery if only the Legislature will allow the people to vote.
Various opposition groups seek to sow confusion by spreading false information about what is a VLT and who has the right to operate the machines.
McClendon's legislation is bipartisan with co-sponsors from both parties. Co-sponsors are Republican Sens. Jimmy Holley, Steve Livingston and Del Marsh. Democratic co-sponsors are Sens. Bobby Singleton, Roger Smitherman and Billy Beasley.
The legislation is expected to have a public hearing this week in the Senate Committee on Tourism.
Print this piece
Paper lottery said to be close to having votes for House passage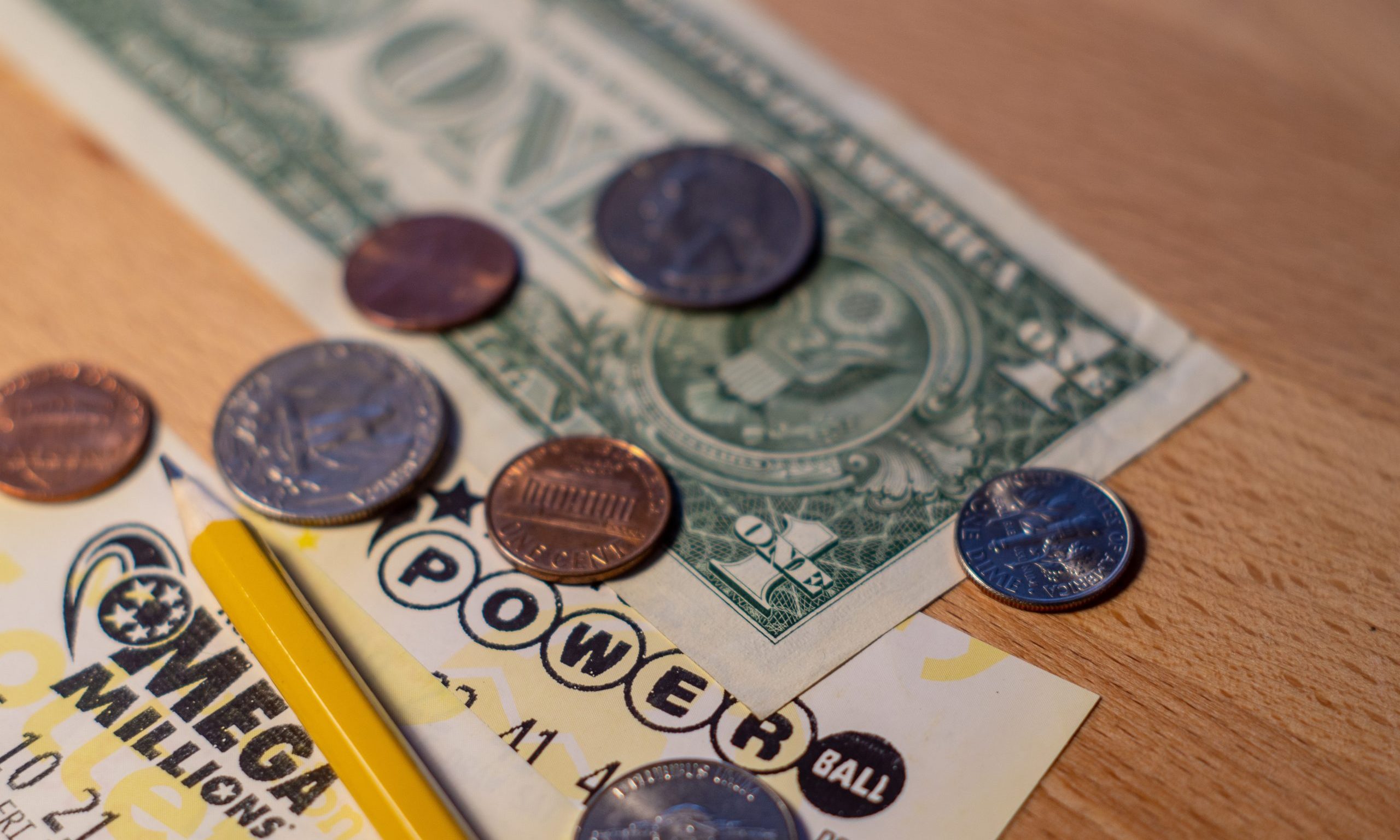 A yet to be submitted paper only lottery bill by Rep. Steve Clouse, R-Ozark, the House budget chairman, reportedly has over 60 co-sponsors, according to those familiar with the legislation.
Any lottery measure requires a constitutional amendment that can only pass with a three-fifths vote of the membership in both chambers, which equates to 63 votes in the House and 21 in the Senate.
It now appears that Clouse either has the votes to pass the House or is within close striking distance.
Clouse's bill would create a paper lottery with scratch-offs and PowerBall options but would exclude video lottery terminals. Clouse said he expects it to generate around $167 million annually.
Concerns expressed by those who understand gaming-finance is that Clouse's paper lottery is a game of demising returns and will slow or completely end any attempt to enact a comprehensive gaming package which would generate substantially more income for the state at 4.5 times more than Clouse's projection.
Last week, Speaker of the House Mac McCutcheon, R-Monrovia, informed reporters that public opinion is driving the debate on lottery legislation.
"Legislators are hearing from constituents who are asking why all of our neighboring states have lotteries and other gaming and we don't," McCutcheon said.
For the past several years, polling has shown that a majority of Alabama voters want a lottery. A recent survey found that voters favor a lottery by over 60 percent.
That constituents are driving the debate may have more to do with the calendar than the actual voters' wishes.
It is widely thought that any controversial legislation should be passed in the first two years of the quadrennium to allow any voter resentment to decrease before the next election. It is suggested that this is thinking that is motivating the move to pass a lottery this year.
During her 2020 State of the State address, Gov. Kay Ivey tried to seize the issue of a state lottery and gaming, asking the Legislature for "time to get the facts" on which gaming proposals are best for the state and then bring a plan to the voters.
Ivey announced the members of a panel she's ordered to study how much revenue the state could bring in from an expansion of gaming and a state lottery on Feb. 14.
McCutcheon recently told APR that he was standing by the governor's request that the Legislature give her time to sort out the gaming issue. Still, last week's statement seemed to open the door a crack toward allowing a lottery bill to go forward.
Before the 2020 session, McCutcheon said that he wanted a grand bargain between the Poarch Band of Creek Indians and pari-mutual track owners. He warned that if a deal between all the parties could not be reached, then there would likely not be any gambling bills brought forward in 2020.
That changed after Ivey's announcement and his office said: "The Speaker will be working with the Governor in her efforts."
Speaker McCutcheon standing with governor on gaming workgroup
McCutcheon's position is seminal on any issue coming before the lower chamber with even the slightest ambiguity or hinds of change in his thinking, causing major upheavals within the State House.
State senators who asked for anonymity to speak their minds believe that a paper lottery is dead on arrival in the upper chamber, raising further questions.
Alabama is one of just five states in the country without a lottery, and it is now the only state in the South without one. Mississippi began its lottery this year.
Print this piece