Collins to introduce abortion ban legislation to force Supreme Court to reconsider Roe v. Wade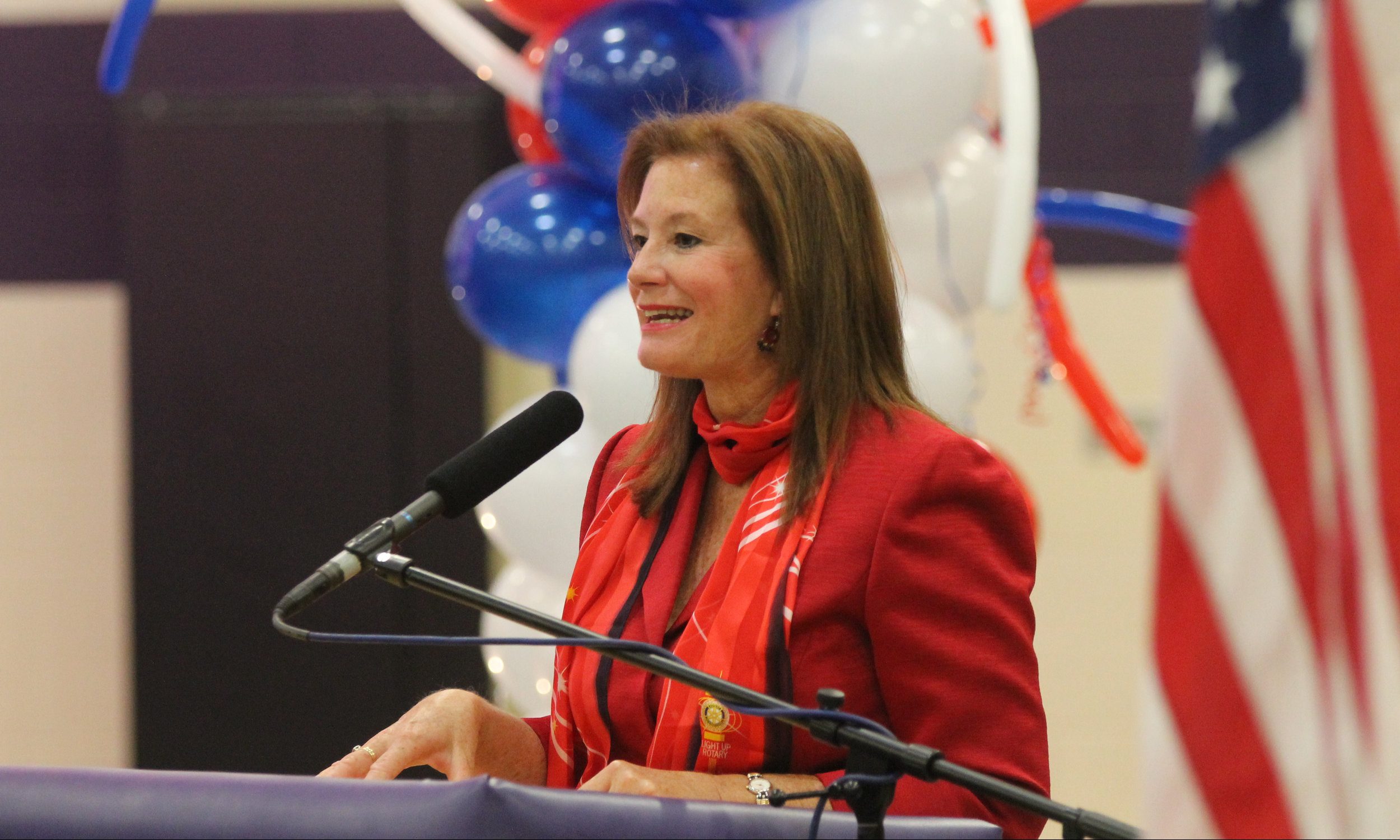 State Rep. Terri Collins, R-Decatur, announced that she is filing legislation that will work to protect unborn life by banning abortion in the state of Alabama.
The bill is clearly a direct challenge to the controversial U.S. Supreme Court's 1973 Roe v. Wade ruling which struck down state laws, including in Alabama, protecting the rights of the preborn.
"Just last year, roughly 60 percent of voters across the state ratified a constitutional amendment declaring Alabama as a pro-life state, and this legislation is the next logical step in the fight to protect unborn life," Collins said. "With liberal states like New York rushing to approve radical late-term and post-birth abortions, passage of this bill will reflect the conservative beliefs, principles, and desires of the citizens of Alabama while, at the same time, providing a vehicle to revisit the constitutionally-flawed Roe v. Wade decision."
The Georgia legislature recently passed fetal heartbeat legislation that would protect children once a heartbeat is detected. Collins' bill goes even further and would bans abortions from taking place in Alabama within two weeks of conception, which is the earliest point that pregnancy can be medically determined and the same standard used by a state law allowing someone to be charged with murder if a pregnant woman's child is killed or harmed during the commission of a crime.
The legislation does allow an exception for cases in which a mother's life is threatened by pregnancy because, Collins said, Judeo-Christian ethics recognize an innate right to self-defense.
The Alabama ACLU, which represents the abortion industry, has already vowed to fight this bill in the federal court system.
"These lawsuits are a part of a plan to overturn Roe v. Wade at the Supreme Court. They know they will not win in federal, district, or appeals courts because these bills are flagrantly unconstitutional," said Randall Marshall, executive director of the ACLU of Alabama. "However, if a state loses in lower courts, appeals to the Supreme Court and is denied review, then they will owe potentially hundreds of thousands of taxpayer money in attorney fees. None of these states including Alabama can afford to throw money away like that."
Admitting that legal challenges are likely to be filed, Collins said it is time for the federal courts to revisit the issue of personhood and determine the point at which unborn life is entitled to constitutional protections.
"At one time the Supreme Court wrongly endorsed racial segregation with the Plessy v. Ferguson ruling, but it was wise enough to later admit its error and overturn that precedent with Brown v. Board of Education," Collins said. "It is time for this court to do the same with Roe v. Wade."
According to Collins, it is especially important to reconsider personhood because medical technology and the accumulated knowledge associated with unborn life has significantly improved and expanded since the Roe v. Wade ruling was handed down 46 years ago, in 1973.
The legislation, which will be filed on Tuesday, was drafted as a group effort by Collins, State Rep. Rich Wingo (R – Tuscaloosa), and the Alabama Pro-Life Coalition and its attorney, Eric Johnston.
63 out of the 105 members of the Alabama House have already signed on as co-sponsors of the legislation. A companion bill is being sponsored by state Senator Greg Albritton (R – Range) is in the State Senate.
The ACLU is threatening to sue and if they win they will request that the federal court reimburse them for their legal expenses. Alabama has recently been forced to write a $1.7 million check to the ACLU for a previous pro-Life law that unelected federal judges ruled unconstitutional.
State senator calls for Rep. Dismukes to resign over celebration of former Klan leader
"Since first being elected in 1996, I've had a policy of not publicly criticizing other elected officials, but at this time I am making an exception since Rep. Dismukes is MY state representative," Chambliss wrote in a tweet. "He does not represent my views or the views of the vast majority of people in District 88."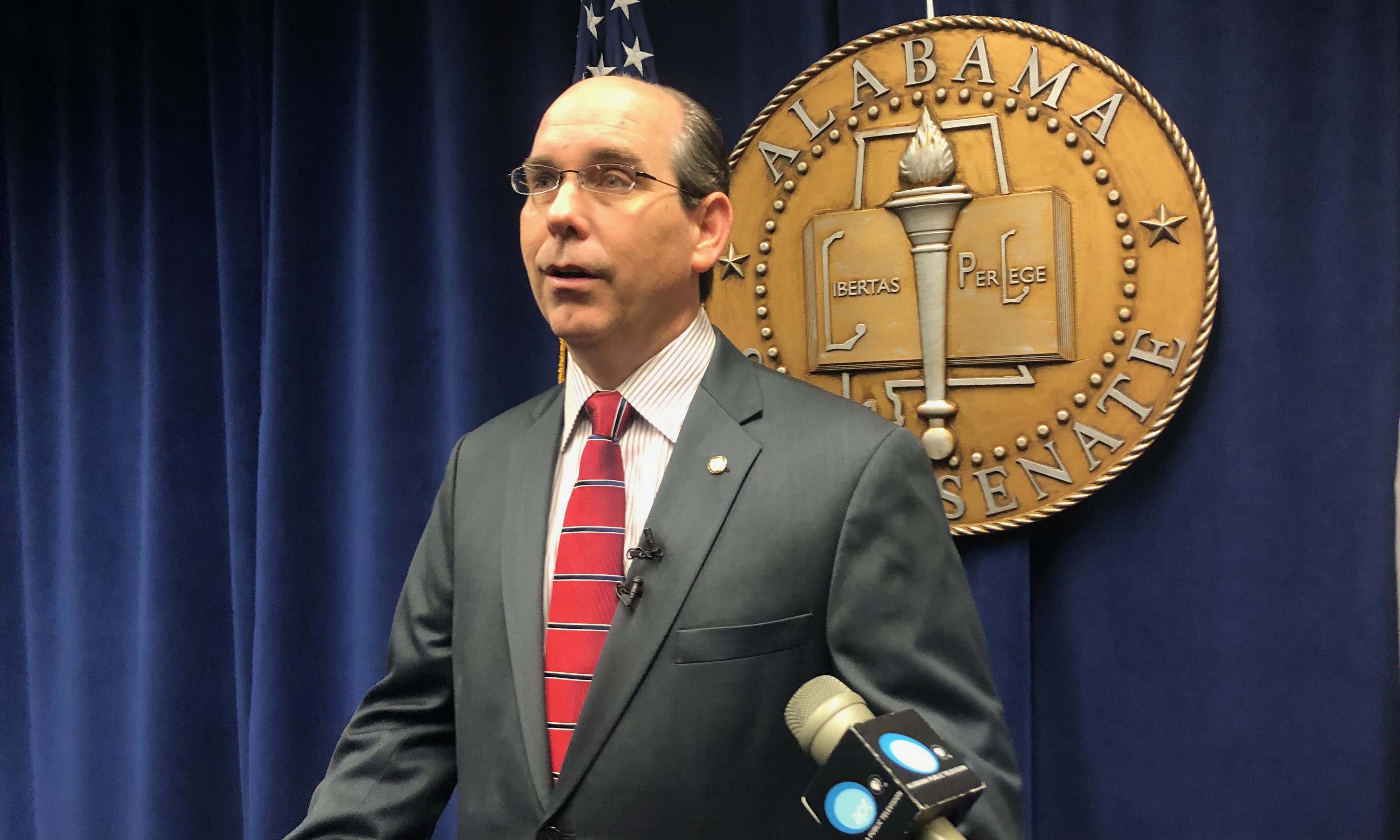 State Sen Clyde Chambliss, R-Prattville, on Monday called for the resignation of Rep. Will Dismukes, R-Prattville, after posting to social media about attending a birthday celebration for Nathanial Bedford Forrest, a Confederate general and first Grand Wizard of the Ku Klux Klan.
Dismukes posted a photo of himself on Sunday speaking at Fort Dixie outside of Selma on Saturday, the same day that late Congressman and Civil Rights hero Rep. John Lewis, was honored in Selma. 
"Since first being elected in 1996, I've had a policy of not publicly criticizing other elected officials, but at this time I am making an exception since Rep. Dismukes is MY state representative," Chambliss wrote in a tweet. "He does not represent my views or the views of the vast majority of people in District 88." 
"The post is bad enough, the timing is even worse, but the real problem is that an elected official in 2020 would attend a celebration of the life of someone that led a group that terrorized and killed other human beings," Chambliss continued in the tweet. "He has had 24 hours to understand why people are so upset, but his interview on WSFA a few moments ago confirms that he is lacking in understanding and judgment — he should resign immediately." 
Dismukes in the WSFA interview told a reporter that he hadn't thought about the memorial for Rep. Lewis and connected it to his attendance at the celebration for the Klan leader. 
Dismukes told WSFA that he won't apologize for his family's service in the "war between the states" that he said wasn't primarily fought over slavery, that he's not a racist but that he doesn't see the need for the current racial reconciliation. 
"We no longer drink from separate water fountains, and we no longer have segregated schools," Dismukes told WSFA. "You know there's abundant work opportunities for all colors, there's abundant scholarship opportunities for all colors. So what are you asking that needs to be racially reconciled?"
Chambliss may be the first Republican lawmaker in Alabama to call for Dismukes' resignation, but others have expressed concern over his social media post and attendance at the event. 
Alabama Republican Party Chairman Terry Lathan issued a statement addressing the post, and said he believes voters should decide whether Dismukes keeps his office. 
"While Rep. Dismukes has released a statement attempting to clarify his actions as a private citizen attending a celebration of the first Grand Wizard of the Klu Klux Klan, Alabamians hold their elected officials to a high standard of actions. So does the Republican Party," Lathan said in the statement. 
"Rep. Dismukes offered no explanation for why he participated in a birthday celebration of Nathan Bedford Forrest. Additionally, I find his statement to be shallow in understanding why his activities are deeply offensive to so many Alabamians. His constituents will be the final decision-makers of his political future."