Collins to introduce abortion ban legislation to force Supreme Court to reconsider Roe v. Wade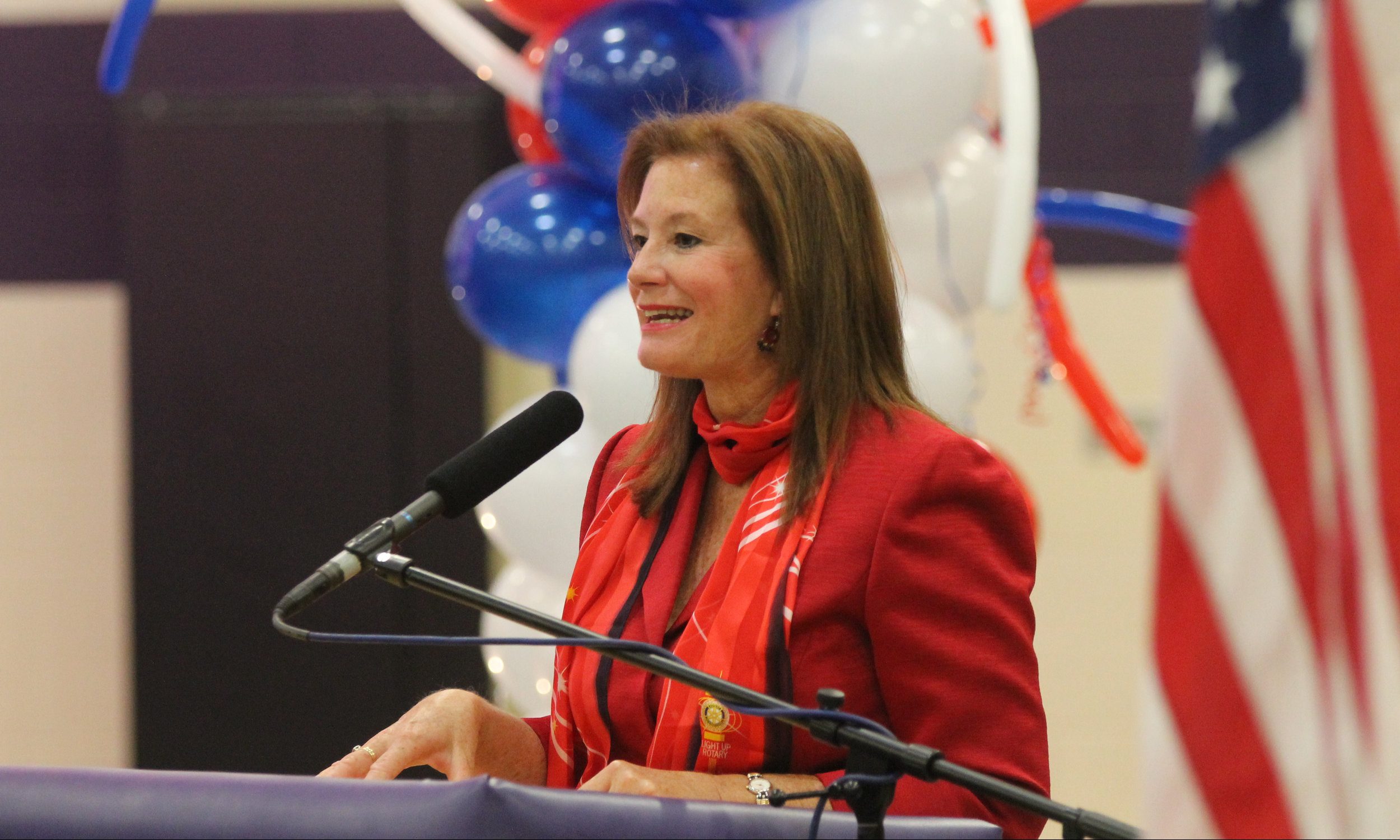 State Rep. Terri Collins, R-Decatur, announced that she is filing legislation that will work to protect unborn life by banning abortion in the state of Alabama.
The bill is clearly a direct challenge to the controversial U.S. Supreme Court's 1973 Roe v. Wade ruling which struck down state laws, including in Alabama, protecting the rights of the preborn.
"Just last year, roughly 60 percent of voters across the state ratified a constitutional amendment declaring Alabama as a pro-life state, and this legislation is the next logical step in the fight to protect unborn life," Collins said. "With liberal states like New York rushing to approve radical late-term and post-birth abortions, passage of this bill will reflect the conservative beliefs, principles, and desires of the citizens of Alabama while, at the same time, providing a vehicle to revisit the constitutionally-flawed Roe v. Wade decision."
The Georgia legislature recently passed fetal heartbeat legislation that would protect children once a heartbeat is detected. Collins' bill goes even further and would bans abortions from taking place in Alabama within two weeks of conception, which is the earliest point that pregnancy can be medically determined and the same standard used by a state law allowing someone to be charged with murder if a pregnant woman's child is killed or harmed during the commission of a crime.
The legislation does allow an exception for cases in which a mother's life is threatened by pregnancy because, Collins said, Judeo-Christian ethics recognize an innate right to self-defense.
The Alabama ACLU, which represents the abortion industry, has already vowed to fight this bill in the federal court system.
"These lawsuits are a part of a plan to overturn Roe v. Wade at the Supreme Court. They know they will not win in federal, district, or appeals courts because these bills are flagrantly unconstitutional," said Randall Marshall, executive director of the ACLU of Alabama. "However, if a state loses in lower courts, appeals to the Supreme Court and is denied review, then they will owe potentially hundreds of thousands of taxpayer money in attorney fees. None of these states including Alabama can afford to throw money away like that."
Admitting that legal challenges are likely to be filed, Collins said it is time for the federal courts to revisit the issue of personhood and determine the point at which unborn life is entitled to constitutional protections.
"At one time the Supreme Court wrongly endorsed racial segregation with the Plessy v. Ferguson ruling, but it was wise enough to later admit its error and overturn that precedent with Brown v. Board of Education," Collins said. "It is time for this court to do the same with Roe v. Wade."
According to Collins, it is especially important to reconsider personhood because medical technology and the accumulated knowledge associated with unborn life has significantly improved and expanded since the Roe v. Wade ruling was handed down 46 years ago, in 1973.
The legislation, which will be filed on Tuesday, was drafted as a group effort by Collins, State Rep. Rich Wingo (R – Tuscaloosa), and the Alabama Pro-Life Coalition and its attorney, Eric Johnston.
63 out of the 105 members of the Alabama House have already signed on as co-sponsors of the legislation. A companion bill is being sponsored by state Senator Greg Albritton (R – Range) is in the State Senate.
The ACLU is threatening to sue and if they win they will request that the federal court reimburse them for their legal expenses. Alabama has recently been forced to write a $1.7 million check to the ACLU for a previous pro-Life law that unelected federal judges ruled unconstitutional.
Print this piece
Alabama Legislature plans to return to work briefly March 31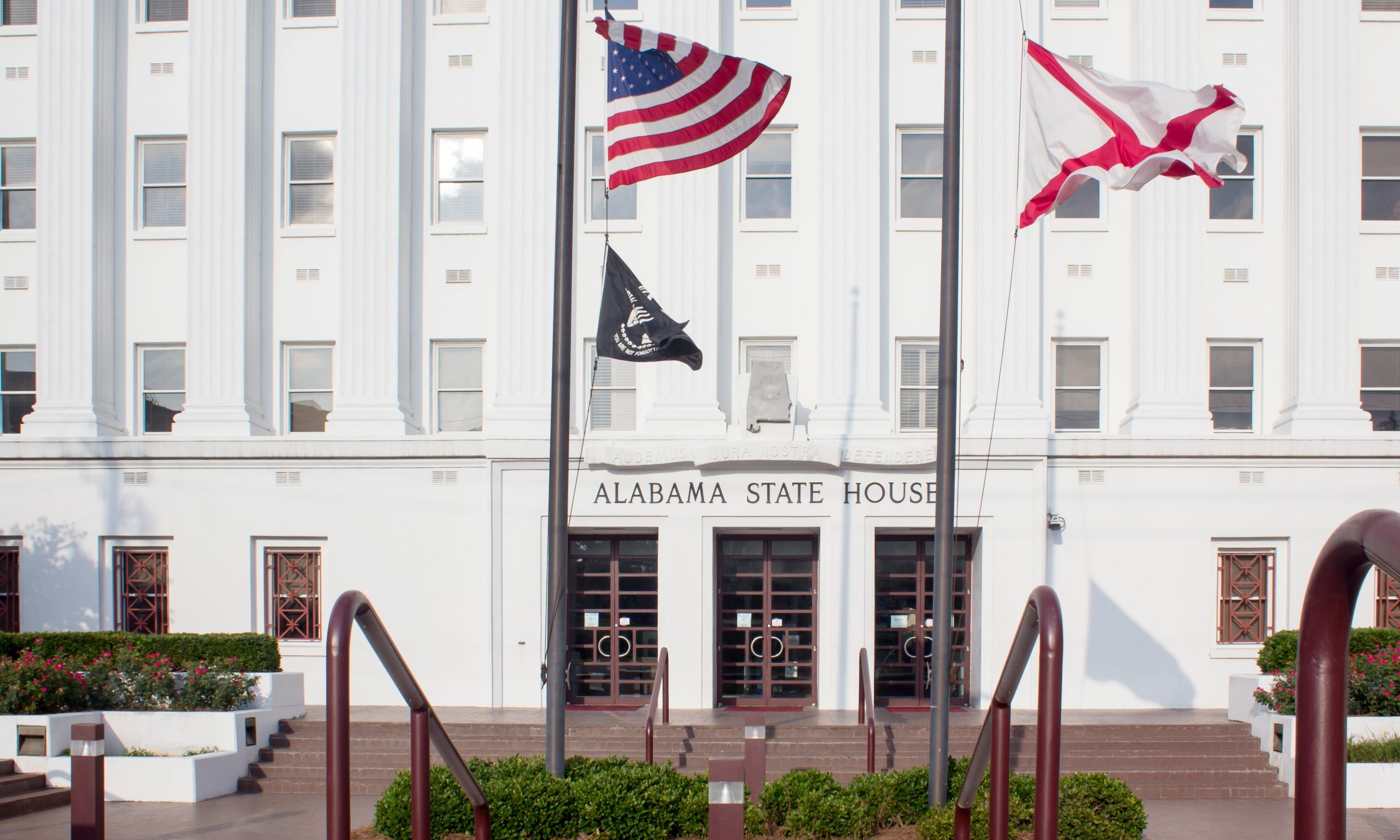 The Alabama Senate is planning to get to only a few big, constitutionally mandated items before calling an end to the year's legislative session amid the COVID-19 pandemic, but whether they'll get those tasks accomplished remains to be seen. 
Senate leadership is advising lawmakers who fall into "at-risk" categories because of their age or pre-existing medical conditions to not attend the Senate's meeting when it resumes.
Among the items legislators tentatively plan to tackle before gaveling the session closed sometime in the future are the passage of the Education Trust Fund budget and the General Fund budget, which is the Legislature's only constitutionally mandated duty.

And "other bills deemed necessary." 
The state Senate's Plan of Action, obtained by APR Friday, states that the Senate will meet at 2 p.m. on March 31 for its 14th legislative day. 
"The intent for this legislative day is to advance only essential attendance items and then to adjourn to a date certain for the 15th Legislative Day. April 28 has been discussed with the House," the plan reads. 
The State Senate's plan: 
"As leaders, it is imperative that we demonstrate that the business of this state carries on in an orderly and systematic fashion while adhering to the recommendations of our public health officials.
The Alabama Senate will meet on Tuesday, March 31 at 2:00 pm at the Statehouse in the Senate Chamber as scheduled. This will be the 14th Legislative Day.
The intent for this legislative day is to advance only essential attendance items and then to adjourn to a date certain for the 15th Legislative Day. April 28 has been discussed with the House.
Below is a draft agenda for Tuesday, March 31.
Gavel In

Pledge and Prayer

Roll Call

Excuse all Senators

Points of Personal Privilege

President Pro Tem Marsh

Majority Leader Reed

Minority Leader Singleton

Adjourn to date certain for 15th Legislative Day.
"It is highly recommended that any Senator that falls into any of the at-risk categories stay away from the March 31 Legislative Day," the plan advises. "However, each Senator's personal wish will be accommodated."
Any Senator or staff member that is ill, has been ill, or has been in the same room of anyone that has had any symptom of illness in the 72 hours preceding the March 31 Legislative Day must stay away from the March 31 Legislative Day, according to the Senate's leadership.

A disinfecting station will be provided under the canopy of the second-floor rear entrance for each senator to disinfect hands and cell phones as they enter the State House and as they leave the Statehouse.
"We must ensure that we practice all Health Department recommendations while at the Statehouse," the plan reads.

Social distancing will be accomplished by having senators report to their offices by 1:45 p.m. They will then walk into the chamber as the roll is called and then go back to their offices.
"As much separation as possible is required therefore greetings must be verbal only from a distance of 6 feet or greater," the plan reads.
The remainder of the session will be held possibly Tuesday, April 28 through Monday, May 18.
This timeframe includes three weeks of the session plus the last day of May 18.
A specific plan for meeting more days than normal will be developed and provided prior to the next legislative meeting date.
Print this piece