House member moves to abolish ALEA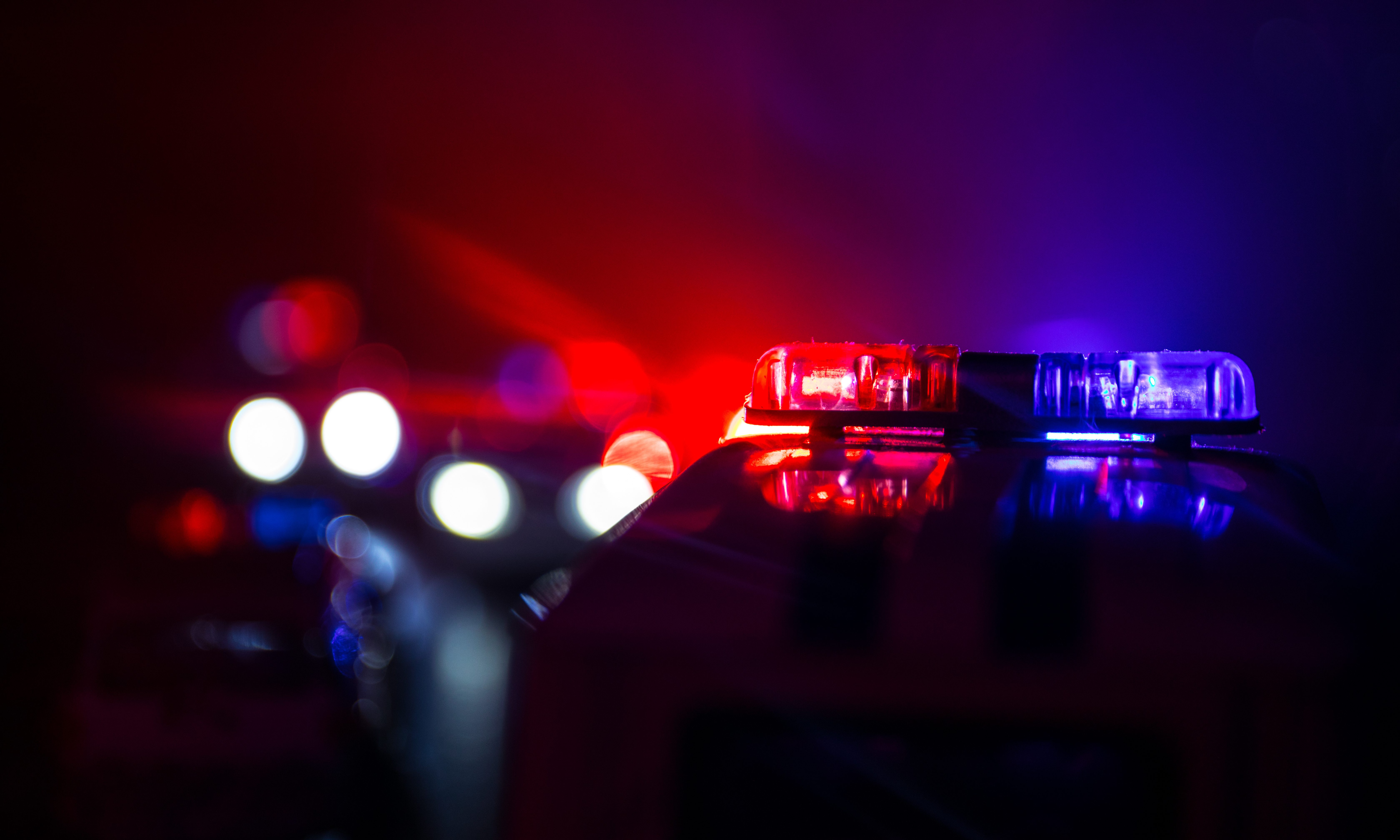 The Republican supermajority created the Alabama Law Enforcement Agency, known as ALEA, in 2013, as a way to operate public safety in a more efficient, cost-effective way according to the legislation's sponsors.
However, the efficiency and cost savings have not materialized and now HB210 in the House of Representatives is moving to dismantle the sweeping bureaucracy and return public safety operation to its original form.
"They said ALEA would save about $35 million a year. It hasn't saved anything," according to State Rep. Phillip Pettus, R-Killen, who is sponsoring legislation to abolish ALEA.
Pettus who served as an Alabama State Trooper for 25 years, rising to the rank of captain before his retirement in 2013 says ALEA has failed.
"It [spending] just keeps going up. And we have fewer troopers on the road now than we did before ALEA was started," said Pettus. "That's the big thing. I mean, it's just – it's not working."
As reported by APR's Brandon Moseley, in 2018, ALEA received $182,661,377 in total receipts. In the 2019 fiscal year, the Legislature budgeted for ALEA to receive $204,403,572. Hal Taylor, ALEA's chief, has requested that the agency receive $214,508,787 for the 2020 fiscal year that begins on Oct. 1. That would be a $10,105,215 increase.
Legislation proposed by Pettus would see the various organizations consolidated under ALEA revert to the previous agency structure.
"We can put it back just like it was," said Pettus.
Senate President Pro Tempore Del Marsh, R-Anniston, and others championed ALEA during the 2013 regular session.
"This proposal, like many others we'll take up this session, will fundamentally change the landscape of state government and we know that won't be easy," Marsh added. "But we owe it to the taxpayers to move heaven and earth on their behalf to make sure we're living within our means. We look forward to working with various stakeholders to address any concerns they may have, but the bottom line is we will be moving forward."
Senate President Pro Tem Pre-Files Legislation to Streamline State's Public Safety Functions
Marsh's optimism was shared by then Senate Majority Leader Jabo Waggoner, R-Vestavia, who said at the time, "Senator Marsh has taken the lead in examining all aspects of state government to find ways we can operate more efficiently and save taxpayer money," Waggoner said. "Our number one responsibility as lawmakers is to ensure we're living within our means and this proposal is a monumental step in that direction."
But as Pettus points out, the promises made never happened and according to him, it has also resulted in fewer troopers policing the state roadways.
"There are 200 troopers on patrol right now if you divide that by 67 counties, how many is that in a county? I tell people if you got a ticket by a trooper, you're very unlucky," said Pettus.
He notes that currently, troopers are retiring at a faster rate than they are being recruited.
"There's 100-something in the class that's fixing to be eligible to retire," said Pettus. "We could lose 100-something troopers just like that. We don't have enough – we're not replacing them – they retire quicker than we can replace them."
ALEA's ineffectiveness Pettus believes is mostly to blame for the lack of troopers on the highways and its burdensome top-heavy management has not resulted in the once lauded savings.
HB210 would return the law enforcement functions consolidated within ALEA to their former offices and departments.
Print this piece
Alabama Legislature plans to return to work briefly March 31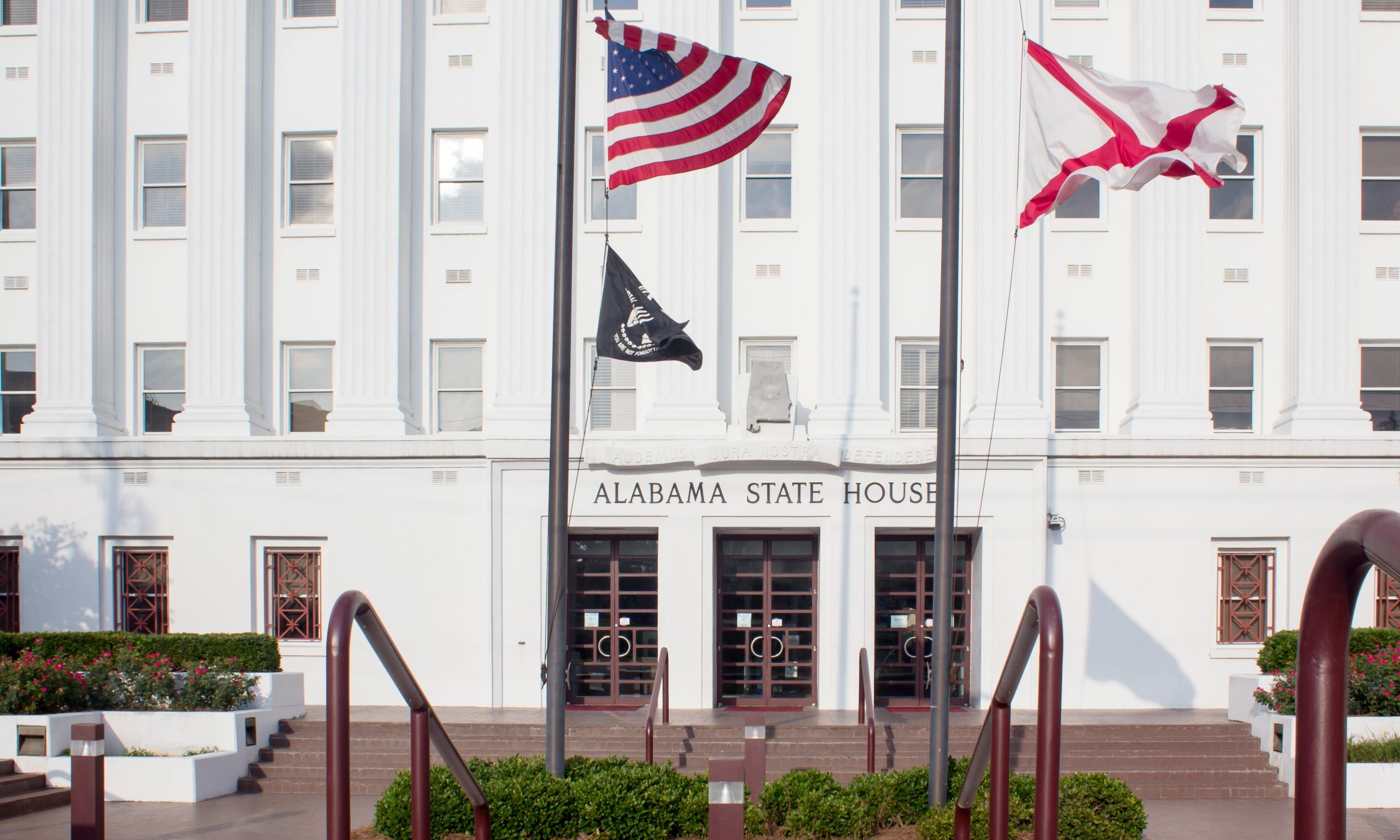 The Alabama Senate is planning to get to only a few big, constitutionally mandated items before calling an end to the year's legislative session amid the COVID-19 pandemic, but whether they'll get those tasks accomplished remains to be seen. 
Senate leadership is advising lawmakers who fall into "at-risk" categories because of their age or pre-existing medical conditions to not attend the Senate's meeting when it resumes.
Among the items legislators tentatively plan to tackle before gaveling the session closed sometime in the future are the passage of the Education Trust Fund budget and the General Fund budget, which is the Legislature's only constitutionally mandated duty.

And "other bills deemed necessary." 
The state Senate's Plan of Action, obtained by APR Friday, states that the Senate will meet at 2 p.m. on March 31 for its 14th legislative day. 
"The intent for this legislative day is to advance only essential attendance items and then to adjourn to a date certain for the 15th Legislative Day. April 28 has been discussed with the House," the plan reads. 
The State Senate's plan: 
"As leaders, it is imperative that we demonstrate that the business of this state carries on in an orderly and systematic fashion while adhering to the recommendations of our public health officials.
The Alabama Senate will meet on Tuesday, March 31 at 2:00 pm at the Statehouse in the Senate Chamber as scheduled. This will be the 14th Legislative Day.
The intent for this legislative day is to advance only essential attendance items and then to adjourn to a date certain for the 15th Legislative Day. April 28 has been discussed with the House.
Below is a draft agenda for Tuesday, March 31.
Gavel In

Pledge and Prayer

Roll Call

Excuse all Senators

Points of Personal Privilege

President Pro Tem Marsh

Majority Leader Reed

Minority Leader Singleton

Adjourn to date certain for 15th Legislative Day.
"It is highly recommended that any Senator that falls into any of the at-risk categories stay away from the March 31 Legislative Day," the plan advises. "However, each Senator's personal wish will be accommodated."
Any Senator or staff member that is ill, has been ill, or has been in the same room of anyone that has had any symptom of illness in the 72 hours preceding the March 31 Legislative Day must stay away from the March 31 Legislative Day, according to the Senate's leadership.

A disinfecting station will be provided under the canopy of the second-floor rear entrance for each senator to disinfect hands and cell phones as they enter the State House and as they leave the Statehouse.
"We must ensure that we practice all Health Department recommendations while at the Statehouse," the plan reads.

Social distancing will be accomplished by having senators report to their offices by 1:45 p.m. They will then walk into the chamber as the roll is called and then go back to their offices.
"As much separation as possible is required therefore greetings must be verbal only from a distance of 6 feet or greater," the plan reads.
The remainder of the session will be held possibly Tuesday, April 28 through Monday, May 18.
This timeframe includes three weeks of the session plus the last day of May 18.
A specific plan for meeting more days than normal will be developed and provided prior to the next legislative meeting date.
Print this piece