House member moves to abolish ALEA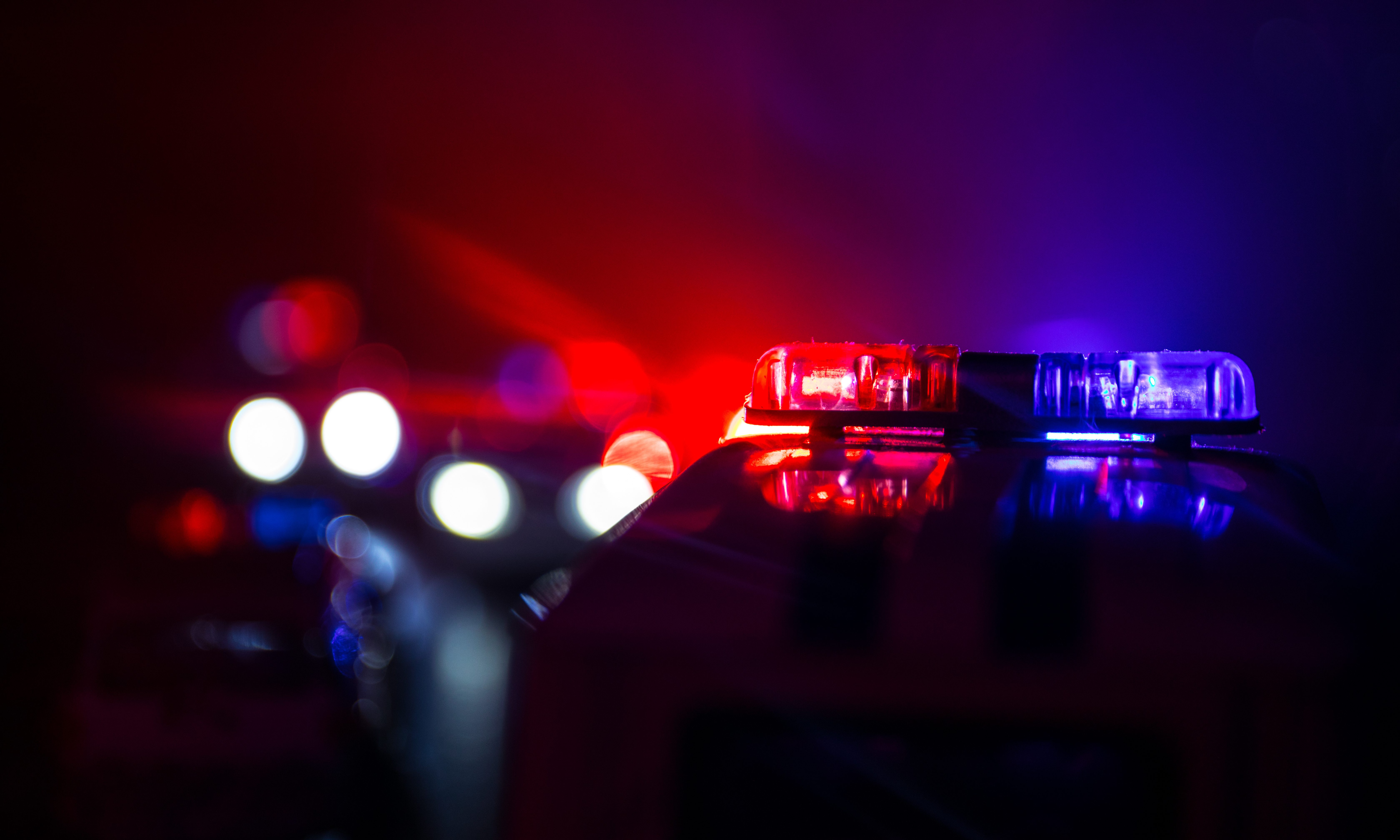 The Republican supermajority created the Alabama Law Enforcement Agency, known as ALEA, in 2013, as a way to operate public safety in a more efficient, cost-effective way according to the legislation's sponsors.
However, the efficiency and cost savings have not materialized and now HB210 in the House of Representatives is moving to dismantle the sweeping bureaucracy and return public safety operation to its original form.
"They said ALEA would save about $35 million a year. It hasn't saved anything," according to State Rep. Phillip Pettus, R-Killen, who is sponsoring legislation to abolish ALEA.
Pettus who served as an Alabama State Trooper for 25 years, rising to the rank of captain before his retirement in 2013 says ALEA has failed.
"It [spending] just keeps going up. And we have fewer troopers on the road now than we did before ALEA was started," said Pettus. "That's the big thing. I mean, it's just – it's not working."
As reported by APR's Brandon Moseley, in 2018, ALEA received $182,661,377 in total receipts. In the 2019 fiscal year, the Legislature budgeted for ALEA to receive $204,403,572. Hal Taylor, ALEA's chief, has requested that the agency receive $214,508,787 for the 2020 fiscal year that begins on Oct. 1. That would be a $10,105,215 increase.
Legislation proposed by Pettus would see the various organizations consolidated under ALEA revert to the previous agency structure.
"We can put it back just like it was," said Pettus.
Senate President Pro Tempore Del Marsh, R-Anniston, and others championed ALEA during the 2013 regular session.
"This proposal, like many others we'll take up this session, will fundamentally change the landscape of state government and we know that won't be easy," Marsh added. "But we owe it to the taxpayers to move heaven and earth on their behalf to make sure we're living within our means. We look forward to working with various stakeholders to address any concerns they may have, but the bottom line is we will be moving forward."
Senate President Pro Tem Pre-Files Legislation to Streamline State's Public Safety Functions
Marsh's optimism was shared by then Senate Majority Leader Jabo Waggoner, R-Vestavia, who said at the time, "Senator Marsh has taken the lead in examining all aspects of state government to find ways we can operate more efficiently and save taxpayer money," Waggoner said. "Our number one responsibility as lawmakers is to ensure we're living within our means and this proposal is a monumental step in that direction."
But as Pettus points out, the promises made never happened and according to him, it has also resulted in fewer troopers policing the state roadways.
"There are 200 troopers on patrol right now if you divide that by 67 counties, how many is that in a county? I tell people if you got a ticket by a trooper, you're very unlucky," said Pettus.
He notes that currently, troopers are retiring at a faster rate than they are being recruited.
"There's 100-something in the class that's fixing to be eligible to retire," said Pettus. "We could lose 100-something troopers just like that. We don't have enough – we're not replacing them – they retire quicker than we can replace them."
ALEA's ineffectiveness Pettus believes is mostly to blame for the lack of troopers on the highways and its burdensome top-heavy management has not resulted in the once lauded savings.
HB210 would return the law enforcement functions consolidated within ALEA to their former offices and departments.
After aid to deadly rally, Republican Attorneys General Association director resigns
Alabama AG Steve Marshall leads the Rule of Law Defense Fund, which paid for robocalls promoting the rally.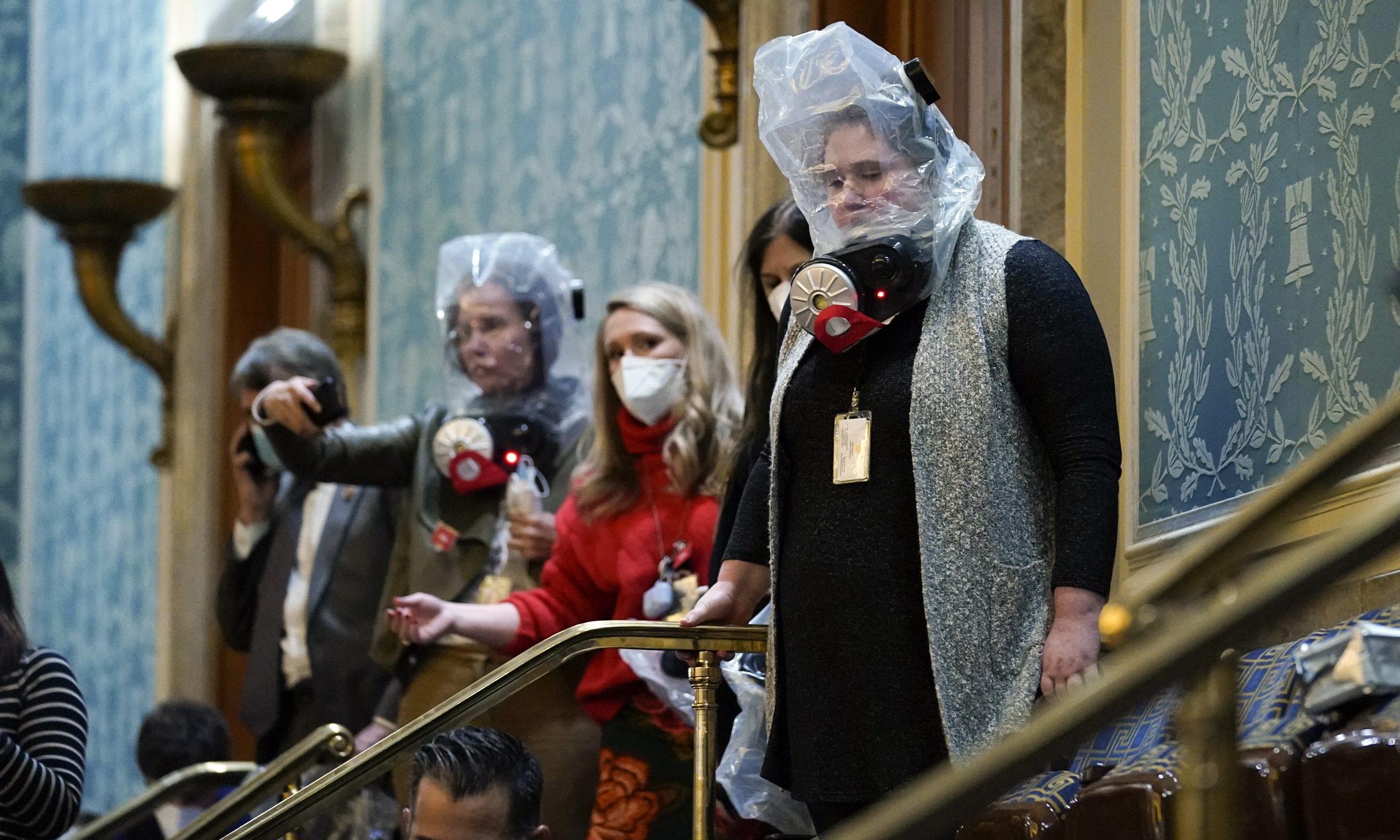 The executive director of the Republican Attorneys General Association resigned Monday amid mounting criticism after the group's policy arm, the Rule of Law Defense Fund, paid for robocalls urging people to attend the rally that resulted in a riot and deadly attack on the U.S. Capitol. 
Alabama Attorney General Steve Marshall, who heads the Rule of Law Defense Fund, in a statement Monday did not address why RAGA's executive director, Adam Piper, resigned. 
"Every decision Adam made on behalf of RLDF was with the best of intentions and with the organization's best interests in mind," Marshall said in a statement. "Adam leaves a void that will be difficult to replace, but we wish Adam well as he pursues other opportunities that will allow him to spend more time with his family." 
"Serving Republican attorneys general has been the honor of a lifetime and honestly a dream job," Piper said in a statement obtained by the Associated Press. 
Democratic Attorneys General Association executive director Sean Rankin in a statement to APR called for more accountability. 
"The issue here was more than the robocall, and I hope what follows is a move to accountability for actions outside the bounds and for greater civility among state Attorneys General," Rankin said in the statement. 
Prior to the protest, RLDF sent out robocalls detailing when and where citizens should meet, which was first reported by the watchdog investigative journalism group Documented. 
"We will march to the Capitol building and call on Congress to stop the steal," the robocall says, as recorded by Documented. "We are hoping patriots like you will join us to continue to fight to protect the integrity of our elections. For more information, visit MarchtoSaveAmerica.com. This call is paid for and authorized by the Rule of Law Defense Fund." 
Marshall, speaking to The Montgomery Advertiser on Monday after a press conference on human trafficking and before Piper's resignation was announced, said the internal review is ongoing.
Asked by the Advertiser whether he felt Trump bore any responsibility for the violence at the Capitol on Wednesday, and for comment on Trump's potential impeachment, Marshall declined to comment. 
"I didn't see anything about the rally," Marshall said, according to the newspaper. "I don't know anything about his remarks." 
Former RAGA chairman and current member Texas Attorney General Ken Paxton spoke at the Wednesday rally just before riots broke out, criticizing the U.S. Supreme Court, which quickly dismissed his lawsuit seeking to overturn election results in Wisconsin, Georgia, Pennsylvania and Michigan. Marshall and 15 other Republican attorneys general signed on to Paxton's failed lawsuit. 
"One of the great things about the state of Texas is that we did not quit. If you look at what Georgia did, they capitulated," Paxton told the crowd before the riots. 
Prior to his resignation, Piper sent a statement to APR blaming the robocall call on staff. 
"The Republican Attorneys General Association and Rule of Law Defense Fund had no involvement in the planning, sponsoring, or the organization of yesterday's rally," Piper said:
"No Republican AG authorized the staff's decision to amplify a colleague speaking at the rally. Organizationally and individually, we strongly condemn and disavow the events which occurred. Yesterday was a dark day in American history and those involved in the violence and destruction of property must be prosecuted and held accountable."
Several companies told The New York Times that they were reviewing their support of RAGA, though none said they planned to cut ties, according to the newspaper. 
Cherokee Nation decided to withdraw its $150,000 contribution to the Republican Attorneys General Association on Monday, citing the robocall as inappropriate, according to News on 6, a Tulsa, Oklahoma, news station.