DNC calls out Worley, says she's wasting money that Alabama Dems don't have
The Democratic National Committee has had just about enough of Nancy Worley and Joe Reed.
A scathing email sent Monday from Harold Ickes and Yvette Lewis, the co-chairs of the DNC's credentials committee, lays out a litany of missteps, wasted money, outright lies and what appears to be a long-term scheme perpetrated by Worley and Reed to stack the State Democratic Executive Committee with almost exclusively African American at-large members in order to maintain control of the state party.
The email from Ickes and Lewis was sent in response to Alabama Democratic Party chairwoman Worley and Reed, the vice-chair of minority affairs, moving forward at last Friday's SDEC meeting with the election of a new minority at-large member, despite a clear directive from the DNC to hold off on such selections until the state party's bylaws could be amended.
That DNC directive came in response to a long series of issues, which culminated in a hearing in February in D.C. before the DNC's credentials committee. Following that hearing, the August elections for the Alabama Democratic Party's leadership were invalidated.
There were many reasons for the invalidation, but chief among them was an issue the DNC found with ADP's bylaws — they conflicted with the national party's and lacked an affirmative action and outreach plan for all recognized minority groups.
The bylaws dictate that a state party's executive committee's makeup must reflect the voting demographics of the state, and a number of very specific groups are listed. If those groups, which in addition to African Americans include Hispanics, Asians, Pacific Islanders, youth, LGBTQ+ and people with disabilities, can't be accurately represented in the votes, the state party needs to demonstrate a comprehensive outreach program.
The DNC already believed that ADP was falling short in its outreach efforts to all groups except black voters, but Monday's letter indicates that party officials believe that the lack of outreach was intentional and that Worley and Reed have lied to cover up their true intentions.
During a series of emails and conference calls over the last few weeks, DNC officials have repeatedly asked Worley to send them ADP's affirmative action plan that meets DNC standards. This is something Worley has repeatedly told the DNC was in the state party's bylaws, and she has promised repeatedly to provide a copy to the DNC's credentials committee.
But then, last Friday, Worley informed the Ickes and Lewis that the approval of an affirmative action plan and outreach program would be voted on during the March 29th SDEC meeting.  
"We are very surprised (by the agenda item) because during our conference call you had asserted several times that the State Committee had an affirmative action plan and outreach program, and you promised to send us those specific provisions of the State Committee's Bylaws that constituted such policy and procedures," the email from Ickes and Lewis read. "By your statement in your email, it now seems clear that, other than for Blacks, the State Committee does not have such a policy and procedure."
Such a failure to recruit minorities other than African Americans would give extreme power to Reed, who, as vice-chair for minority affairs, is allowed to handpick at-large members in order to meet the minority numbers needed to meet demographic percentages. During the August meeting, at which Worley was re-elected, Reed was able to select 35 at-large delegates, all of them black.
Ickes and Lewis said the recent actions of Worley, coupled with the facts of that August election, now "raises serious questions" about not only the elections of Worley and vice-chairman Randy Kelley, but also the "filling of vacancies from legislative districts."
The email takes Worley to task for a variety of missteps mostly related to her definitions of minority outreach and her attempts to make contact with minority groups other than African Americans.
For example, the email notes that in 2017, the SDEC passed an amendment that called for five Hispanic people to be on the committee — a number that Ickes and Lewis said should probably be closer to 10, judging by Alabama voting demographics — but in over a year, not a single Hispanic candidate had been presented for nomination prior to Friday's meeting.
At that meeting, the Hispanic wife of an executive board member was approved.
"That the Executive Board could only find one (1) Hispanic woman in the whole state of Alabama to elect at yesterday's Executive Board meeting graphically underscores the lack of effective, broad affirmative action outreach," the email read. "And since no mention was made at yesterday's meeting of affirmative action outreach to youth, LGBTQ + individuals, or individuals with disabilities, we assume that none was conducted."
As for Worley's decision to move forward with the nomination of that lone Hispanic candidate, despite explicit instructions from the DNC not to do so, Ickes and Lewis didn't mince words.
"The deliberate flouting by the Executive Board, at your urging, of the instructions of the DNC likely will result in another challenge and more legal fees incurred by the ADP," they wrote. "Such easily avoidable actions are inexplicable and completely contrary to the best interests of Democrats in Alabama and of the ADP."
Moving forward, the DNC is asking Worley to provide it with her clear plans for outreach for all minority groups, and also asking that she explain the calculations she's used to arrive at the appropriate percentages of each minority group.
"The DNC has ordered the ADP to do nothing more than what every other state party undertakes to ensure compliance with the basic requirements of National Party's long standing Charter and Bylaws," Ickes and Lewis wrote. "So far, however, certainly including yesterday's Executive Board meeting, it does not appear that your leadership group is interested in achieving those ends. We certainly hope that you will change your mind."
Opinion | For Coach Tub, no thinking required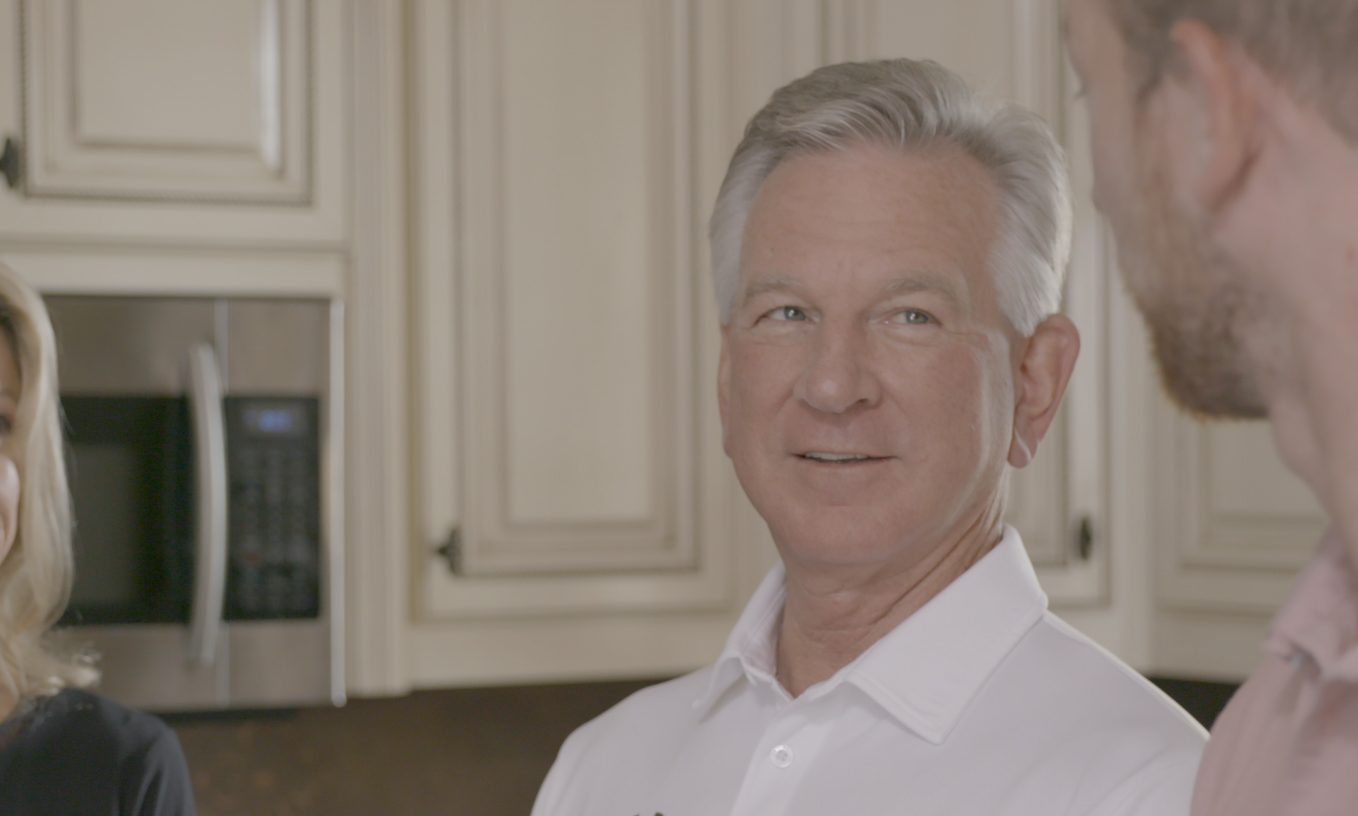 Has Tommy Tuberville ever had an original thought? It doesn't sound like it. Coach Tub basically spews Republican talking points and keeps his mouth firmly locked onto Donald Trump. He disrespects Alabama voters so much that he thinks that's all he needs to do to win a place in the U.S. Senate.
Tuberville recently addressed the St. Clair County Republican Party at its September meeting. As reported by APR, Tuberville is quoted as saying the following, and I'll offer a short rebuttal. I'm doing this because Tuberville is clearly afraid to death to debate his opponent, U.S. Sen. Doug Jones.
So here goes:
Tuberville: "America is about capitalism, not socialism. I think we are going to decide which direction we are going to go in the next few years."
Me: We decided which way we were going to go years ago, when the federal government started subsidies for oil and gas companies, farmers and other big industry and business. That, coach, is your so-called "socialism."
I'm not necessarily opposed to subsidies to boost business, depending on the cause, but I'm not going to let a dimwitted, know-nothing, mediocre, former football coach pretend we don't already have "socialism" in this country.  
What Tuberville really means is that he's against "socialism" like Medicare or Medicaid or Social Security or food assistance or health insurance. He's a millionaire already, so there's no need for him have empathy for or support a safety net for people who are less fortunate socially and economically. That's Tuberville's "socialism," and the Republican Party's "socialism," and Trump's "socialism."
That's a cruel, mean perspective that would cast aside the great majority of Americans for the rich (Tuberville, Trump) and connected and, where Trump is concerned, the fawning.
Tuberville: "I am not a Common Core guy. I believe in regular math. We need to get back to teaching history."
Me: I would love to ask Coach Tubby, one-on-one, exactly what he thinks "Common Core" is. I'll guarantee you he can't explain more than he already has. "I believe in regular math?" There is no other math. It's math. Does he think there's a math where 1+1=3? There isn't one. There are a variety of ways to teach math, but there's only math, not a "fake" math or a "Republican" math or a "Democratic" math or, God forbid, a "Socialist" math.
And when Coach Tommy said, "We need to get back to teaching history," one wonders if he's ever been into a classroom. We know more than a few of his former players weren't in many classrooms, if reports are correct. But they always played the game under his uninspired coaching.
Of course schools teach history.
The history Coach T. is talking about is Donald Trump's "white" history, the one we've been teaching in our schools forever. Not real history; you know, the one where the United States was founded as a slave-holding nation, where Native Americans were massacred and starved by the hundreds of thousands, where white supremacy was codified within our laws, where any color but white was subjugated. That history. The history that is finally fading away, so we can really see where we've been as a nation—so we know where, as a nation, we need to go.
Tuberville: Tuberville said he supports following the Constitution and appointing a replacement for Associate Justice Ruth Bader Ginsburg, who died Friday.
Me: Well, of course he does. Tuberville doesn't have an independent thought in his body, and Donnie told him this is what he's supposed to think. The big question: How much will a Senator Tuberville be able to function as a member of a minority party in the Senate — with no Papa Trump in the White House to tell him what to do?
Both scenarios are real possibilities, if not likelihoods.
There is no question that Doug Jones is far more qualified than Tuberville. Jones can work across the aisle, which will be vitally important if Democrats take control of the Senate. Jones has his own thoughts, which sometimes go against the Democratic Party's wishes. Jones is independent, smart and represents Alabama well.
Tuberville is a failed football coach who lives in Florida. That's about it.