Opinion | Albritton, Marsh introduce Indian lottery bill, sell out Alabama citizens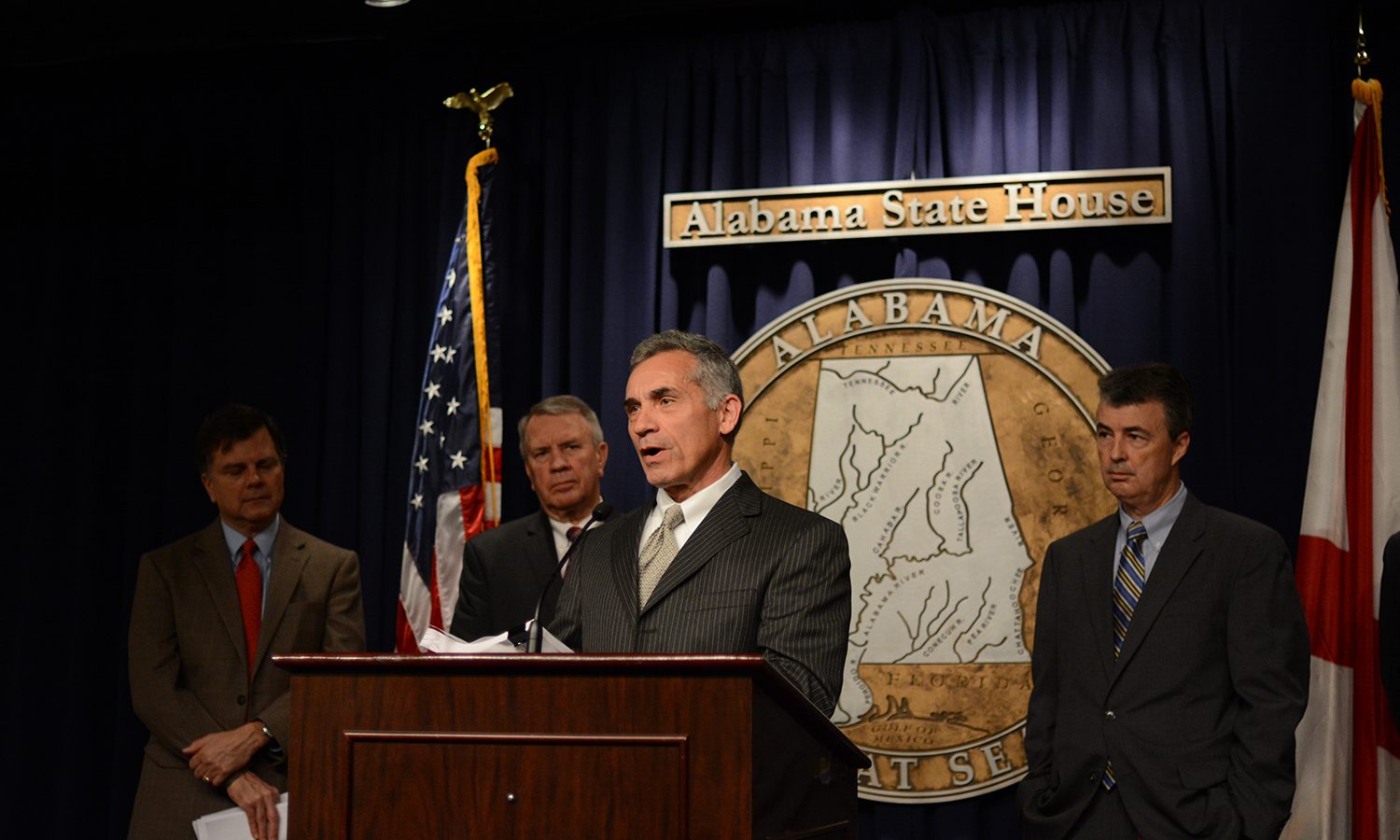 Sens. Greg Albritton and Del Marsh are sellouts.
There are probably nicer ways I could say that, but what's the point, really? Why am I worried about the feelings of two guys who are actively working to take food off your table, advantages out of your hands, opportunity away from your kids?
Because make no mistake about it, that's what Albritton and Marsh are trying to do. For their own personal self interests. And no other reason.
That is the only reason they would file such a ridiculous, atrocious lottery bill — one that removes roughly two-thirds of the potential revenues by eliminating 90 percent of the ways the lotto games can be played. A bill that would leave the "paper" lottery ticket as the only legal lottery instrument in this state.
All to make sure that the sovereign nation that is the Poarch Band of Creek Indians doesn't lose its tax-free, billion-dollar-per-year monopoly on gambling in Alabama.
So, the Indians, without paying a dime in state taxes, can continue to buy up billion-dollar casinos in the Caribbean or in other states, instead of, you know, sending your kids to college or to a state-of-the-art tech program.
This is not a complicated situation.
In years past, with the crazy electronic bingo laws and Indian gaming rules, things did get murky. People were easily misled.
But this is easy.
Currently, the Poarch Creeks operate three Alabama casinos that feature electronic gambling machines. Those machines make them billions in profits annually. They pay zero in state or local taxes.
A lottery proposal by Sen. Jim McClendon would implement a lottery, complete with all of the scratch-offs and electronic games. And it would allow for video lottery terminals, which are basically electronic versions of the scratch-offs. They're a lot like the electronic machines the Poarch Creeks are operating currently.
Those video lottery terminals would be installed at the four dog tracks in Alabama, where gambling is already legal and the local communities have embraced the facilities.
The four racetracks would pay more than 20 percent in state and local taxes, generating an estimated $100 million annually and creating more than 13,000 jobs.
It is that simple.
No matter which way you go, you have essentially the exact same gambling. But if you go with McClendon's bill, the state gets $100 million annually for scholarship programs and gambling addiction programs and for any number of things that aren't absolutely nothing.
Which is what we get from the Marsh/Albritton plan, which might as well come stamped with the PCI logo at the top of it.
Honestly, there is no reason any sane person in the state of Alabama would vote for this. Because absolutely zero people in this state — aside from those in the sovereign nation that is the Poarch Band of Creek Indians — will benefit from this bill in any way.
It is a gift to a sovereign nation at the expense of our citizens.
It is no different than our legislature offering France an opportunity to open three medical marijuana dispensaries in Alabama with 100 percent of the profits going back to France.
It's mind-boggling that an elected official in this state would attach his name to something that so completely and utterly undermines and harms the people he has sworn an oath to represent in good faith.
I mean, they can't even use the excuse that the Poarch Creeks will be harmed by McClendon's bill, because they won't be. The laws governing gaming guarantee that the tribe will be able to operate the exact same games, and they'll almost certainly pay a fraction of the tax rate to do so.
So, why would two Alabama senators put their names to this?
I mean, of course, other than the $65,000 in contributions that the Poarch Creeks have dumped into Greg Albritton's campaign since 2017, despite the fact that he didn't have an opponent in either the primary or the general. Or the $30,000 that PCI has given to Del Marsh since 2018.
That seems like such small amounts to trade for the betterment of the entire state. So, maybe there's something else there. Or maybe it's as simple as it looks.
I don't know the specific reasons why Albritton and Marsh are doing this. I just know that those reasons have nothing to do with making life better for Alabama citizens.
Print this piece
Opinion | With reckless abandon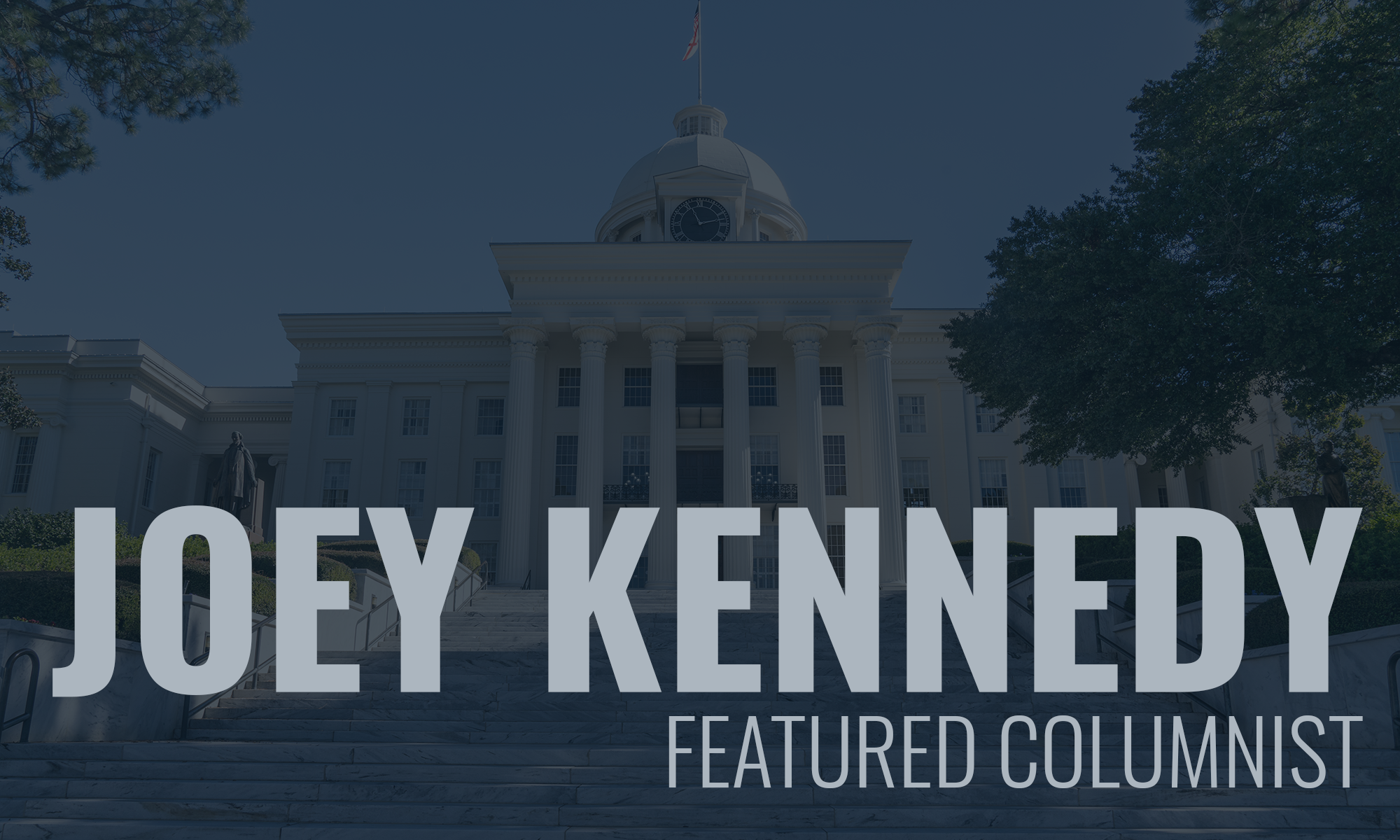 This is Thursday. Since Sunday, we've had more than 1,000 new cases of the novel coronavirus COVID-19 in Alabama. Let that number sink in. Some of those 1,000-plus new cases will end in death or permanent damage. Our caseloads are going up. They're not on a plateau. They are increasing, by more than 1,000 in four days.
Open up!
As I travel to the undisclosed location on UAB's campus where I work on my upcoming classes, write recommendation letters, and prepare for school in the fall, I'm seeing more and more people on the streets. I don't think I have ever seen as many people out walking their dogs or just walking, period. When I visit my corner convenience store to buy a bottle of wine or an emergency bag of dog food, I don my mask and disposable gloves. Yet, even though the store's owners are responsible, requiring social distancing and masks, about half the people I see in the store don't wear masks. I get in and out quickly, throw my gloves in the garbage can outside and sanitize my hands and car surfaces.
As I was driving around working on this story, fewer than half the people I see on the street or entering big-box stores like Wal-Mart or grocery stores, are bothering to wear masks.
Is it simply cabin fever leading desperate people out onto the streets without protective gear during a world pandemic? Have we just decided that more deaths are worth it to restart the economy? We're getting close to 100,000 people killed since February across the country.
The feeble response to the pandemic in Washington, D.C., has caused many unnecessary deaths. This is the legacy of the Trump administration: A wrecked economy, and, before it's over, hundreds of thousands of wrecked families.
I remember Ronald Reagan speaking to the nation after the Challenger explosion, Bill Clinton's response after the Oklahoma City federal building was bombed, George W. Bush's empathy after 9/11, Barack Obama's grief after mass shootings at Sandy Hook in Connecticut and at a church in Charleston, S.C.
Donald Trump lacks any empathy whatsoever. Mostly, he tries to redirect blame to anybody but his administration. Truman's "the buck stops here" has no place in the Trump White House. Maybe "nothing stops here" would be more suited. Trump is so petty that even during a deadly pandemic, he refuses to schedule the long tradition of unveiling his predecessor's White House portrait. (Nothing gets under Trump's orange skin more than a black-skinned man who is far more popular with people in this country than Trump will ever be.)
Parts of all 50 states are reopening; at one point, it seemed Gov. Kay Ivey was taking it slow, but apparently no longer. People are gathering right here in Birmingham and in Alabama, violating social distancing and mask requirements because apparently they don't care.
In too many ways, it appears Trump's pathological narcissism is a novel coronavirus, too, infecting many Americans with anger, hate, and reckless abandon. They swallowed the bleach, so to speak.
That, too, will be this awful man's legacy.
Make America great again? What a joke. It'll take a Democrat to do that. Again.

Joey Kennedy, a Pulitzer Prize winner, writes a column each week for Alabama Political Reporter. Email: [email protected]
Print this piece