Opinion | 100 days of Democrats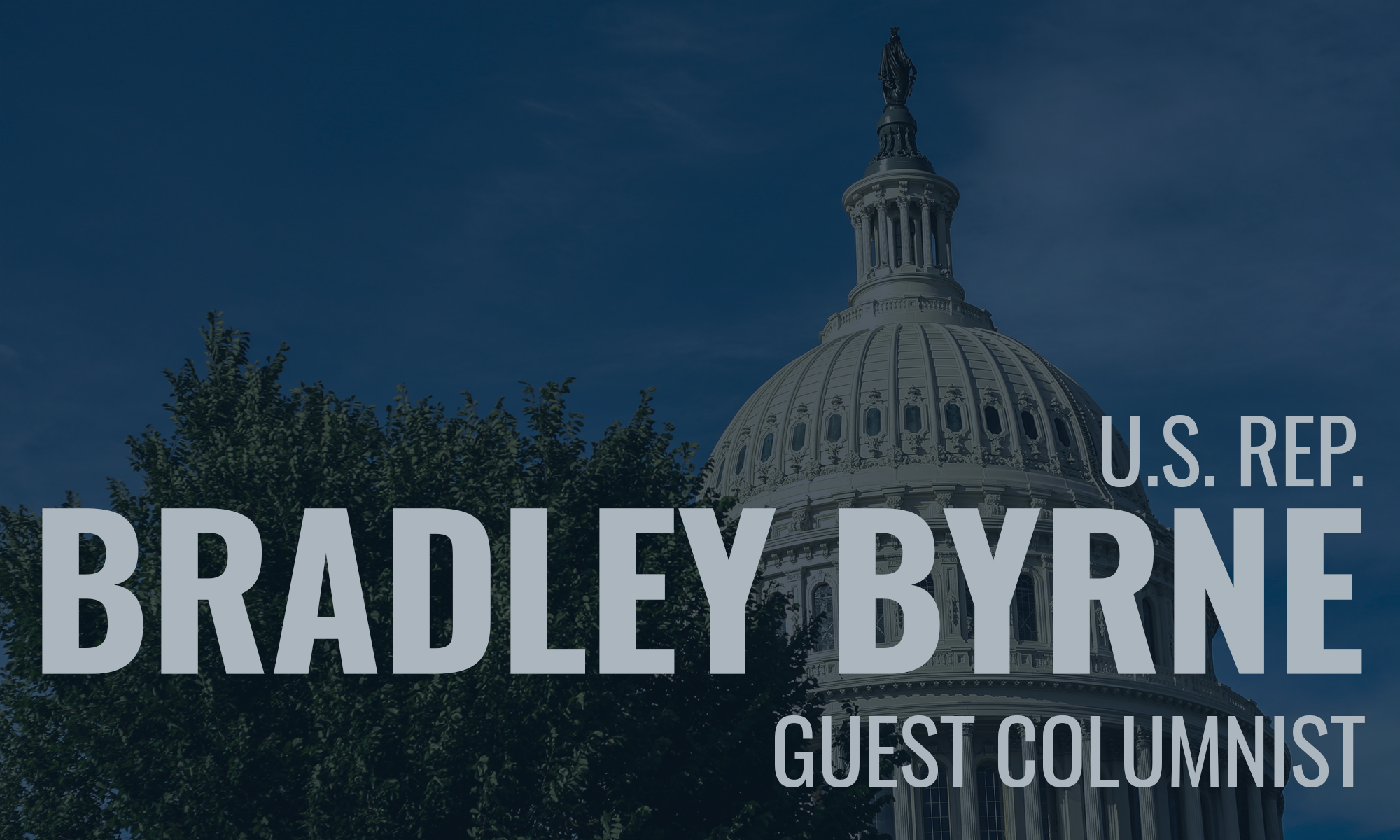 This week will mark a hundred days Democrats have held power in the House of Representatives in Washington.
I considered listing tangible Democrat achievements so far this Congress, but that would result in a blank page.
Instead, all Democrats have managed to do in 14 weeks is obstruct what is best for the American people, pander to their far-left base and, generally, nothing constructive.
Luckily, some in their own party are starting to realize that it is time to get to work and get things done for hardworking Americans.
Rep. Kurt Schrader, D-Oregon, said last week, "It's time to move off the talking points and on to legislating. I haven't heard about anything that deals with the economy or some of the other issues."
He went on to add of the House Democrat legislative agenda, "I assume this is just playing to the left wing of our base."
My colleague across the aisle is right. We were elected to work for you, not tick off messaging bullet points.
I made a prediction last year that this will be a crazy session on the part of Democrats, and in their first a hundred days, they have proven it time and time again.
The year began as an entrenched Democrat party refused to budge on funding for President Donald Trump's plan to reinforce our southern border and get a handle on the ongoing national security crisis there.
Months later, the true nature and extent of the illegal immigration crisis has become painfully clearer: drugs, violence, human trafficking and many preventable crimes have escalated. Yet, Democrats have not taken action.
From denying the national security crisis at the border, Democrats moved on to supporting infanticide.
For weeks, my Republican colleagues and I have been calling on Democrats to stand up for life and allow a vote on the Born-Alive Abortion Survivors Protection Act. By vocally expressing support of abortion, refusing to comment or not signing our discharge petition filed last week, Democrats have made clear that they support infanticide.
There are not words strong enough to express how barbaric and reprehensible it is to kill an innocent infant. I believe God makes every person in his image — that we all are important and have worth and that life begins at conception. There should be no question that so-called after-birth abortions are murder, plain and simple.
In January, a Marist poll found an overwhelming number of people support substantial restrictions on abortion. Because of the position that many on the left have taken, and in light of the laws proposed in New York and Virginia, many Americans have realized how far we have strayed from our nation's values.
Throughout these past a hundred days, there have been countless small and large ways that Democrats have pandered.
The Green New Deal, an ill-thought-out and colossally expensive plan that has since fallen by the wayside, backfired drastically.
Medicare for All has been shown to be nothing more than an incredibly costly way to remove quality healthcare coverage people already have and replace it with government-regulated insurance.
And time and again, we have seen the radicals of the Democrat party speak out against our allies, show blatant disregard for the office of president and our nation's institutions and discard longstanding American values to appease activist progressives.
The American people have had enough as Democrats have shown the people do not matter as much as political messaging.
As long as I represent the people of Alabama in Washington and can carry our values and ideals to Congress, there will be a cool head amongst the angry and counter-productive mob.
Opinion | FEMA's Hurricane Sally response
So, how has FEMA performed in responding to Hurricane Sally? So far, pretty darn well.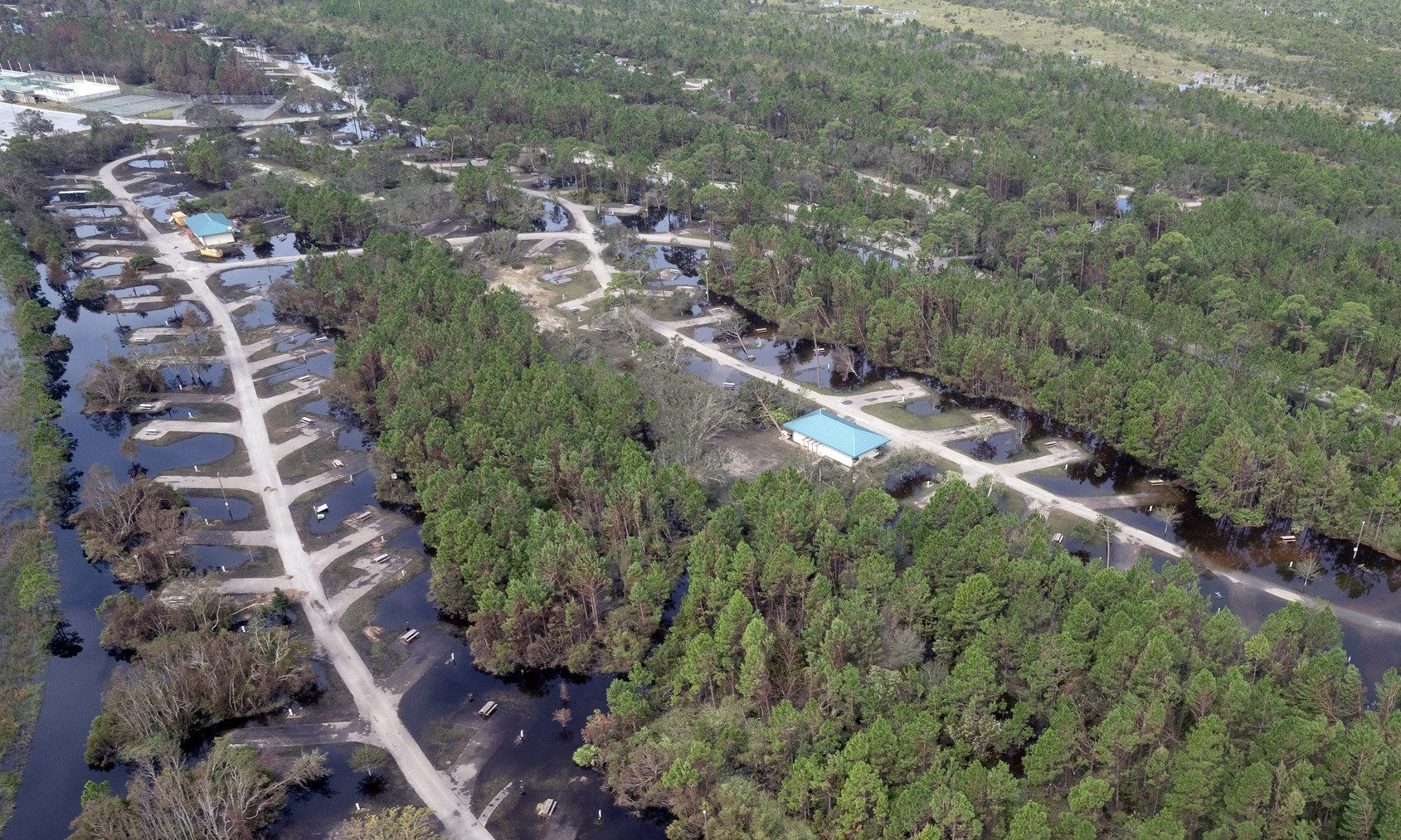 Most people in Alabama have heard of FEMA, the Federal Emergency Management Administration. Its name is a little misleading because emergencies by their nature aren't so much managed as responded to, often after the fact. You can't manage a tornado or an earthquake, for example, but you can and should respond to it.
Hurricanes are facts of life down here and nearly every part of our state, not just the coast, have been affected in some way by at least one. We can prepare for hurricanes and guard against the worst consequences and that starts with each of us as individuals, family members and citizens doing our part to be prepared to protect and take care of ourselves, family members and neighbors. Alabamians are actually pretty good at doing that.
But, there is also a role for governments at all levels. Local governments actually play the most important public role because they are closest to the people of their areas and have the first responders already employed and trained to take care of the needs of local residents during the period running up to, during, and in the immediate aftermath of the storm. State governments manage the preparations before the storm and provide the support local governments need afterward to do their jobs. The federal government supports the state and local efforts, which typically means providing the lion's share of the money needed, anywhere from 75 percent to 90 percent of the costs. So there's not one emergency management agency involved in responding to hurricanes but three, corresponding to each level of government.
The day before Hurricane Sally hit, I was individually briefed by the Director of the National Hurricane Center Ken Graham, FEMA Administrator Pete Gaynor and Coast Guard officials. That same day I went to the White House and made sure we had a good line of communication in case we needed help, which looked likely at the time. I have to say, the White House was immediately responsive and has continued to be so.
How has FEMA handled the federal response to Hurricane Sally? When the state of Alabama requested a pre-storm disaster declaration, which triggers federal financial support for preparations and response during the storm, FEMA and the White House gave the okay in just a few hours. On that day before when I spoke with the White House, I asked them to send FEMA Administrator Gaynor to my district as soon as possible once the storm cleared to see the damage and meet with local officials. He came three days after the storm and spent several hours touring the damage with me and meeting with local leaders. When the state of Alabama requested a post-storm declaration, triggering federal financial support for public and individual assistance, FEMA and the White House responded affirmatively in less than 48 hours – record time.
Public assistance is federal financial support for the costs to state and local governments as a result of a storm. This includes water bottles and meals ready to eat for locally requested points of distribution, debris removal and cleanup costs (think of the large tandem trucks picking up debris piled up on the right of way), as well as the costs to repair damage to public buildings and infrastructure like roads and bridges, and in the case of Sally damage to the Port of Mobile.
Individual assistance, as the label states, goes to individuals affected by the storm. Private assistance won't pay something you have insurance for, but it does pay for a variety of losses, particularly having to do with an individual's home. So far 60,000 Alabamans have applied for individual assistance and already FEMA has approved $42 million. If you haven't applied for individual assistance there's still time for you to do so online at DisasterAssistance.gov, or if you need help in applying call FEMA's Helpline at 1-800-621-3362. If you have applied for individual assistance and have been denied, appeal the decision because frequently the denial is simply because the applicant didn't include all the needed information.
Many people were flooded by Sally and over 3,000 of them have made claims to the National Flood Insurance Program. Over $16 million has already been paid out on those claims. The Small Business Administration has approved over a thousand home loans to people with storm losses, totaling over $40 million, and many more loan applications are still pending.
So, how has FEMA performed in responding to Hurricane Sally? So far, pretty darn well. I want to thank FEMA Administrator Gaynor for coming down here so quickly after the storm and for FEMA's quick and positive responses to all our requests. And I want to thank President Trump for his concern and quick response to Alabama's requests for disaster declarations. Hurricane Sally was a brutal experience for us in Alabama, but FEMA's response shows that government can do good things, helping people and communities when they really need it.