On two fronts: Ethics laws face challenges before Supreme Court and in Statehouse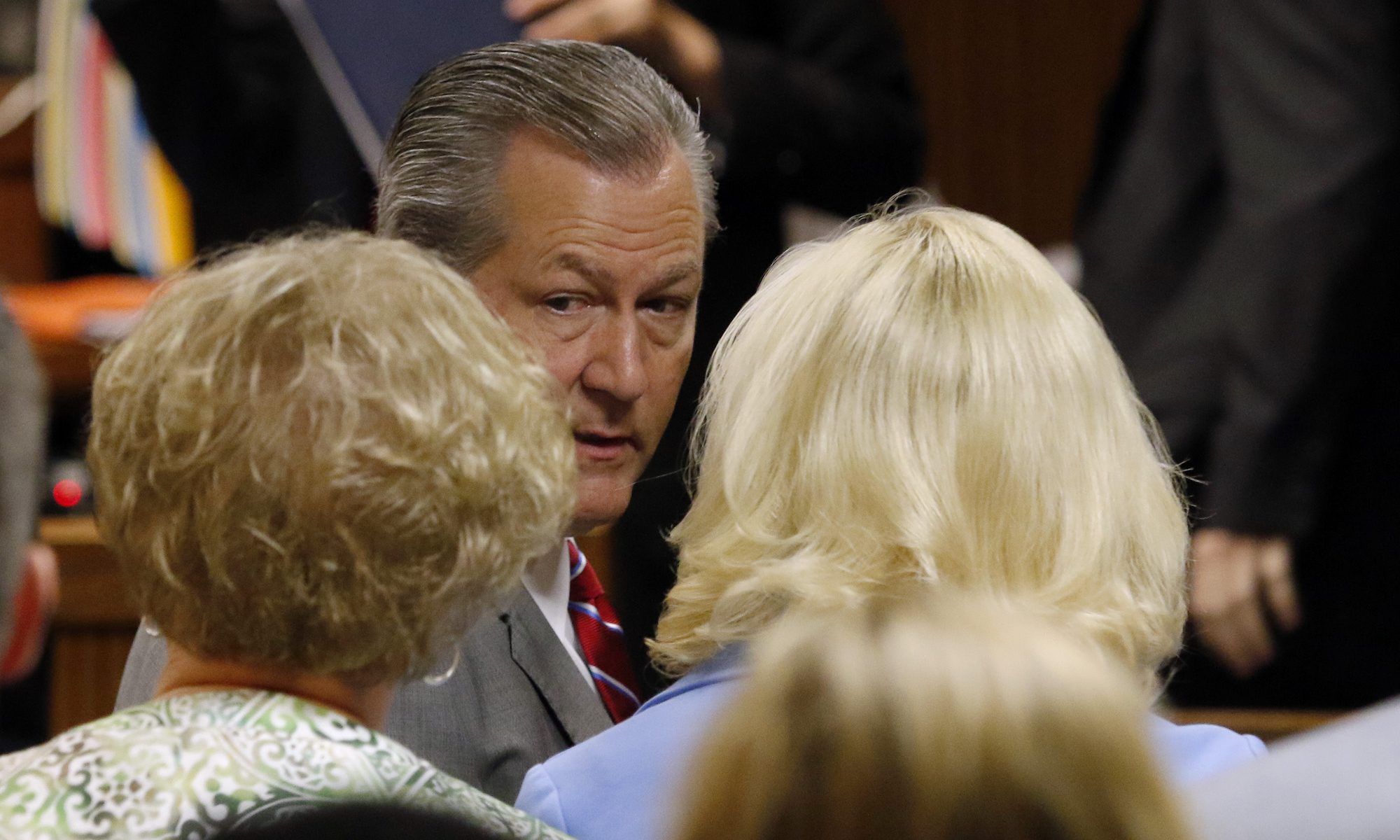 Alabama's ethics laws are under attack on two fronts.
A bill moving through the Legislature would significantly loosen the state's "toughest-in-the-nation" ethics rules, which govern the behavior of state officials, lawmakers, lobbyists and those who hire them. In the courts, though, another challenge is brewing.
Former Republican House Speaker Mike Hubbard — convicted on 12 felony ethics charges in 2016 for conflicts of interest and using his public office for private gain — is appealing his conviction up to the Alabama Supreme Court, where he and his attorneys are arguing that the laws were too strictly interpreted by lower courts.
The Alabama Court of Criminal Appeals upheld 11 of those charges in a ruling last year, but the Supreme Court has agreed to review his case, meaning a final decision on Hubbard's conviction under the laws he once championed may not come any time soon.
In an opening brief filed Monday, prosecutors in the Attorney General's Special Prosecution Divison argue that Hubbard repeatedly violated the law and that his convictions should be affirmed by the Supreme Court.
The attorney general's prosecutors have asked for oral arguments before the court to, they said, "get the record straight."
Among other charges, a Lee County jury found Hubbard guilty of soliciting and receiving $150,000 in investments into a failing printing business from four principals, soliciting and receiving valuable financial and business advice from a principal and receiving more than $300,000 in "consulting fees" from two companies who had business before the Alabama Legislature.
Prosecutors said both companies "hired Hubbard to capitalize on his position as speaker."
"Alabama's Ethics Law helps prohibit conflicts of interest and promote Alabamians' confidence in the integrity of their government," said Attorney General Steve Marshall.  "As we explained in our brief, Mike Hubbard repeatedly violated those laws, and his convictions should be affirmed."
Hubbard remains free on appeal bond — nearly three years after his conviction.
Paying full value for a thing of value
On counts 16–19, the jury found Hubbard guilty of illegally soliciting four $150,000 investments into Craftmasters from several prominent Alabama businessmen including Great Southern Wood CEO Jimmy Rane, the state's richest man.
Hubbard has argued, however, that the investments his printing business — Craftmasters — received weren't, in fact, a thing of value because he paid "full value" for those investments.
In other words, Hubbard and the investors paid and received no more and no less than what the investment was worth, which is legal under the ethics laws, his attorneys argue.
The "paying full value" provision of the law ensures that lawmakers and officials can't be prosecuted for buying things. Prosecutors said the investments were gifts and favors provided to divert Hubbard's path away from "personal and political ruin."
Craftmasters was on the track to insolvency.
"Hubbard received these $150,000 checks precisely for reasons related to his public service as a public official," prosecutors argued in Monday's brief. "Hubbard reminded business leaders … of all the good he had done building and sustaining 'a 44 pro-business legislature,' and he threatened to step down if they didn't step up."
Between investments Hubbard was accused of illegally soliciting for his Auburn-based printing company Craftmasters, consulting contracts he funneled through Auburn Network Inc. and clients he solicited using his public offices, prosecutors said Hubbard illegally made more than $2 million using his offices as speaker, representative and ALGOP chair.
"The Craftmaster transactions were not arm's length, and no one was beating down Hubbard's door to invest in his failing business," prosecutors said, arguing the investments were not fair transactions, but instead provided because of Hubbard's political office.
Principals or not?
Hubbard's attorneys have argued the investors — big business executives — were not principals under the Ethics Law.
The argument is similar to their previous arguments that the investors were "friends" and thus covered under a friendship exemption present in the ethics laws, but it's different because this reading of the law could have wide-ranging effects for the ethics laws as they are currently interpreted.
Hubbard and his attorneys argue that executives in companies and organizations shouldn't be considered principals — even if their organizations retain armies of lobbyists. The companies themselves are the principals, not the individual, Hubbard argued, but that reading strays significantly from the wording of the law.
The Ethics Law defines "principal" as "[a] person or business which employs, hires or otherwise retains a lobbyist," according to Ala. Code §36-25-1(24), and "person" can include a "group of persons."
The business leaders Hubbard solicited and received contracts, payments and investments from — including Rane and Will Brooke, a BCA executive — did, in fact, hire lobbyists.
But Hubbard is arguing that a person isn't a principal unless they have an individual contractual relationship with the lobbyist.
"At bottom, Hubbard is asking this Court to graft an exception into the statute that he and his former colleagues declined to enact in 2010," prosecutors wrote, pointing out that other states have similar exceptions, but lawmakers chose not to include one in Alabama's law.
"And this 'Court must apply statutory law as the Legislature wrote it,' not as Hubbard now wishes he had," the brief reads, quoting from Hubbard himself.
Another thing-of-value exception
Another exception exists in the law that allows lawmakers and officials to receive money for business relationships are made under "circumstances that make it clear the thing is provided for reasons unrelated to the recipient's public service as a public official."
Hubbard is attempting to use that exception to call on the court to overturn two charges that he violated the law by receiving hundreds of thousands of dollars from APCI — a pharmaceutical cooperative — and Edgenuity.
Hubbard was being paid $5,000 a month by APCI for consulting. The money was being sent through his Auburn Network Inc. Hubbard received $210,000 from Edgenuity between April 2012 and July 2014.
While the former speaker is arguing the contracts fall under this exemption, the prosecutors said they are "flagrant violations" of the ethics law.
APCI's president and CEO testified that Hubbard was hired because he was speaker, which gave him the ability to interact with legislators in other states.
Edgenuity's president likewise testified that he hired Hubbard because he was speaker, and Hubbard lobbied legislators from other states on Edgenuity's behalf.
"An ordinary person exercising ordinary common sense could conclude that when companies paid Hubbard huge salaries for little work because he was Speaker, those deals were not 'in the ordinary course of employment' and were not clearly 'unrelated to [his] public service' as Speaker," the state's attorney wrote in their brief.
The state prosecutors summed it up:
In sum, Hubbard asserts (at 20) that he was just trying to "make a living as other citizens do." But private citizens cannot earn a living through jobs that involve minimal work and training over scotch. They cannot collect hundreds of thousands of dollars for occasionally calling a legislator. They cannot email lobbyists and expect riches. In short, private citizens cannot use a "public office … for private gain." Ala. Code §36-25-2(a)(3). And under the Ethics Law, Hubbard could not either. Hubbard broke the law and betrayed the public trust. His convictions should be affirmed.
$10,000 a month to sell sippy cups
Hubbard was also found guilty of entering into a contract for $10,000 a month "ostensibly" to help a company sell sippy cups for Robert Abrams, the then-owner of CV Holdings and subsidiaries Capitol Cups and Si02.
He was found guilty of using his position, a state computer, state email account and his state staff to help Abrams sell his products and promote his business. He event got Abrams before Gov. Robert Bentley and the secretary of commerce.
Overall, he received at least $220,000 from Abrams between 2012 and 2014 for "minimal work" or "no discernible work" at all after a certain point.
Hubbard's argument is that there was not enough evidence that, when he used his office to benefit Abrams, he did so because of the $10,000 monthly checks. The former speaker said the jury got it wrong — that those actions for Abrams had nothing to do with the money.
But the state argues that it presented "direct evidence" that Hubbard used his office and time for private gain in the form of those checks.
Hubbard's former chief of staff, Josh Blades, testified in blistering testimony at trial that Hubbard said "he had 100,000 reasons" to use the office to "get this done" for Abrams.
"Other than a confession on the stand from Hubbard himself, there could hardly be clearer evidence that he used his chief of staff's time for his own private benefit, which would materially affect his financial interest," the state's attorneys wrote.
On two fronts
If the Supreme Court agrees with any of Hubbard's legal arguments in this case, barring some narrow ruling on a small inconsistency or problem in the case, such a ruling could have a weakening effect on the state's ethics laws.
A good ruling for Hubbard could set future precedent for cases prosecuted under Alabama's ethics laws.
Should the court agree that business executives aren't principals, it could mean that lawmakers or their businesses could receive hefty cash injections simply because the executives writing the checks don't have individualized contracts with lobbyists.
Should the court agree that the investments into Hubbard's printing business were "paid for at full value" despite Hubbard not paying for the loans with money, that would open the door for any business leader to prop up a lawmakers' failing business for political purposes through loans simply based on the idea that a loan provides a return on investment.
Should the court agree that Hubbard's $10,000-a-month work selling sippy cups was separate and unrelated from his work for the same company using his state office, that would open the door to a wealth of similar arguments from lawmakers claiming to do a business a good as their elected representative while receiving side cash for a narrowly tailored consulting contract.
"In Hubbard's view, a principal can put any or all legislators on its payroll precisely because they are legislators and those arrangements would not be 'related to public service' unless the contract is for 'a quid pro quo,'" the state wrote.
At the same time Hubbard and the state are arguing their cases to the Supreme Court, lawmakers are considering an ethics bill that would drastically rein in Alabama's existing ethics laws in similar ways.
The proposed bill removes the section of code that governs using a public office for personal gain.
It also allows for unlimited gifts from lobbyists or principals to public officials, changes the rules governing lobbyists and principals and more, as APR reported Monday.
The new ethics law would allow a company to designate any member of the organization as the principal. Even if the principal, in this case, say a secretary, was found guilty of committing a crime. The individual cannot be held criminally liable.
The burden of the offense is placed on the corporation, just as Hubbard and his attorneys argued it should be in their court filings.
Current law bans any gifts from lobbyists and principals to public officials over $25. Under SB230, that ban is lifted, allowing a lobbyist or a principal to give unlimited gifts, loans or other things of value to a public official or their family.
Attorney General Steve Marshall is opposing the bill.
Hubbard will now be given 14 days to file a reply brief, and the Alabama Supreme Court will determine whether to schedule oral argument or decide the case based solely on the briefs.
Print this piece
Bills could improve access to diversion programs, report notes high fees and roadblocks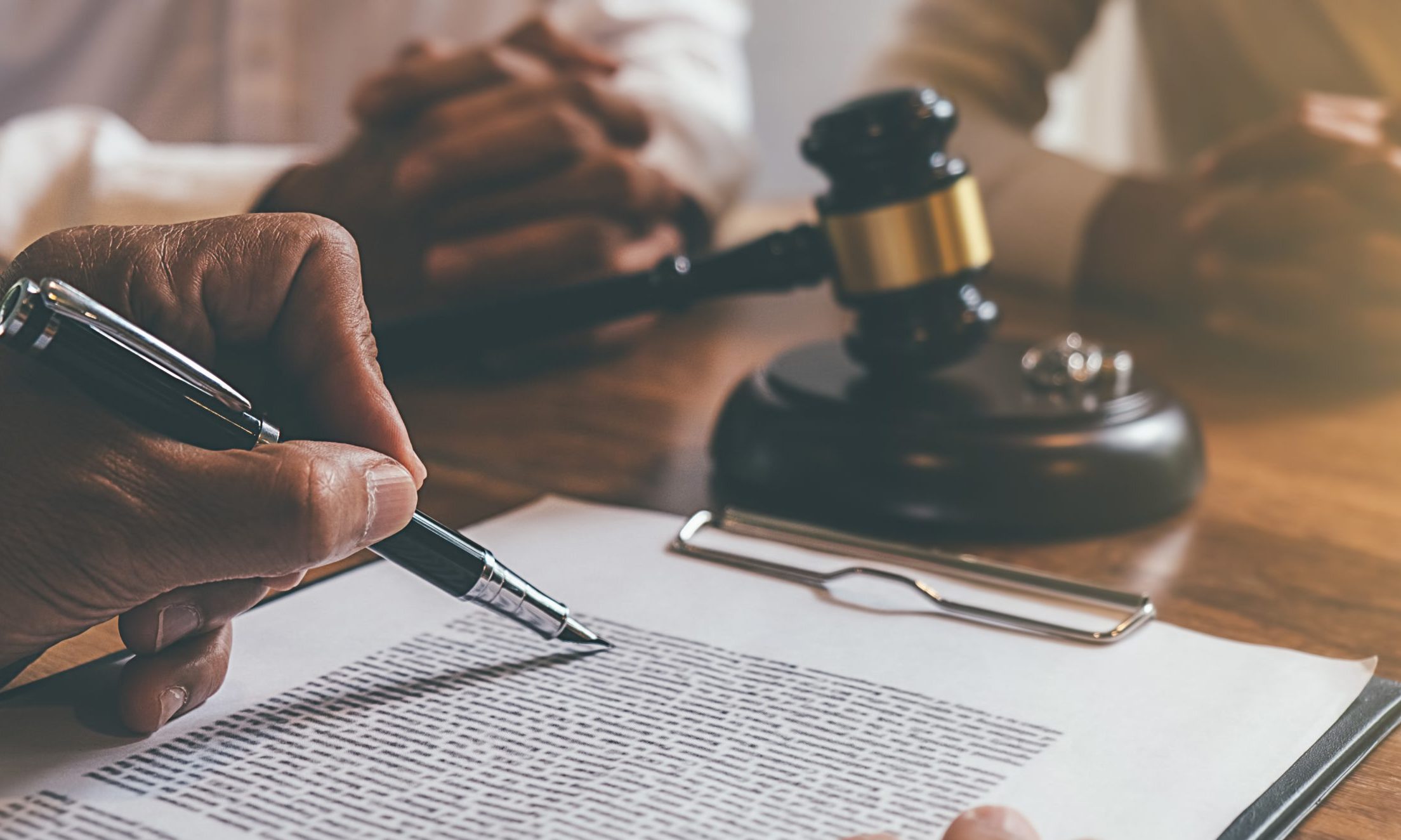 Bills recently introduced in the Alabama House and Senate aim to improve access to specialized courts and diversion programs, meant to get people the help they need and keep them from behind bars. 
Even with more access to those programs and courts, however, many can't afford the exorbitant fees to remain free, according to a report released this week by an Alabama nonprofit criminal justice reform advocacy group, which also found racial disparities and a lack of critical information on outcomes. 
Sen Cam Ward, R-Alabaster, told APR on Wednesday that his bill would help provide access to those programs to people who live in smaller communities, which don't have the money to afford them, by allowing judges to transfer municipal cases to circuit and district courts that do. 
Each participant – the defendant, the municipal court and the county court – would have to agree to transfer a case, according to the legislation. 
"You increase the opportunities for diversion, and smaller towns don't have it," Ward said. "It gives them a chance to avoid going to prison or going to jail." 
In order for a presiding circuit judge to transfer a case, all parties would have to agree to do so, and the defendant would have to qualify for the drug court, mental health court, veteran's court or diversion program, according to the bills. 
Rep. Jim Hill, R-Moody, introduced the House's version of the bill. Attempts to reach Hill on Wednesday were unsuccessful. 
The legislation promises a way out of serving time in county jails and prisons for low-level crimes, but even with more access, many of those programs are too costly for participants to afford, according to a report released Monday by Alabama Appleseed, which in 2018 and 2019 surveyed 1,011 people who had participated in those specialized courts and diversion programs. 
What researchers at Alabama Appleseed found was that most people in those programs are poor, making less than $14,999 a year, and paid a median of $1,600 for those diversion programs, or more than 10 percent of their income. 
"Close to half used high-cost payday or title loan," according to the report. "More than eight in ten gave up a necessity like food, rent, or prescription medication." 
Carla Crowder, executive director of Alabama Appleseed, in a message to APR on Wednesday said that to the extent that the legislation expands access to diversion, it looks like a step in the right direction. 
"But so much more is needed. Real reform of Alabama's inconsistent patchwork of diversion programs means no one is excluded because they're too poor to pay all the fees, or cannot take off work, or have small children to care for. And our research found all of these scenarios are far too common
Crowder said that there's also concern that the change could create new revenue streams for the various entities involved, which could result in more hardships for vulnerable low-income people charged with crimes. 
"Oftentimes new diversion programs spring up as a way to collect money from vulnerable people desperate to stay out of jail or prison. The last thing we need is more of that," Crowder said. 
Ward told APR that there are good points raised in the Appleseed report, and while he doesn't agree with all of the report's suggestions for fixes, he does believe there's room for improvement.
Among the report's recommendations for legislators is to "Establish and enforce uniform statewide standards for all diversion programs and alternatives to incarceration." 
Ward agrees, and said the state has "a sporadic nature of diversion programs. Some counties that work great, some not so much. Some, it's a pay-to-play system." 
"I do think some of these are absorbing, so I think Appleseed was correct on that," Ward said. 
Ward also said there needs to be more uniformity among the many different specialized courts and referral programs, and he agrees with the report's finding that there needs to be more transparency on the outcomes of such programs. 
Read the full report here. 
Among the the reports findings are: 
Disturbing Racial Disparities
In 2018, the Alabama Department of Corrections had 20,585 inmates in its custody population. Of those, 43 percent were white, while 56 percent were black. 
The same year the population of Community Corrections programs was nearly 60 percent white and 40 percent black. 
"The disparity between the racial demographics of the population in custody, who must bear the violence, danger, and misery of Alabama's prisons, and the racial demographics of those in Community Corrections, who enjoy a measure of liberty, is striking," the report reads. 
High fees
In Baldwin County, 18 months in a pretrial diversion program can cost a person  $3,010. 
The report notes that in Lee County, traffic cases can be disposed of through pretrial diversion for $673, DUIs are $1,183, while felony drug offenses cost $1,713. 
"Participants deemed poor enough for an appointed attorney can be required to pay an additional $500 in appointed attorneys fees, pushing the total cost for a felony above $2,000," the report reads. 
Of those polled by researchers 57 percent said they'd gone without food to pay to remain in the programs, 30 percent said they'd forgone paying on medical bills or for medication to do so and 12 percent said they failed to pay child support due to the costly programs. 
"42% admitted to committing a crime to pay diversion costs and fees; 29% sold drugs; 24% stole," the report reads. 
Lack of data, roadblocks to success 
"Alabama does not maintain any data on drug courts. The state does not maintain information about demographics, cost to participants, criminal charges, recidivism rates, length of time in drug court before graduation or termination, or any other data that would permit researchers, legislators, judges or anyone else to assess the efficacy of its drug courts." 
Researchers noted in the report that there is an employee of the Administrative Office of Courts who is doing some of that research, but that it's unclear if that data, if completed, will be made public. 
The difficulty of getting to required drug court appearances is exacerbated because "people are required to plead in to and attend drug courts in the jurisdiction where they are charged, not the jurisdiction where they live." 
One man, whom researchers witnessed at a drug court in Marengo County, had to drive from his home in Etowah County to get to the court, a 364-mile round trip. 
"For drug court participants who don't have licenses or who lack access to a vehicle of their own, this is a terrible obstacle, even an impossible one," the report reads.
Print this piece