Montgomery mayoral candidate releases plan to reduce crime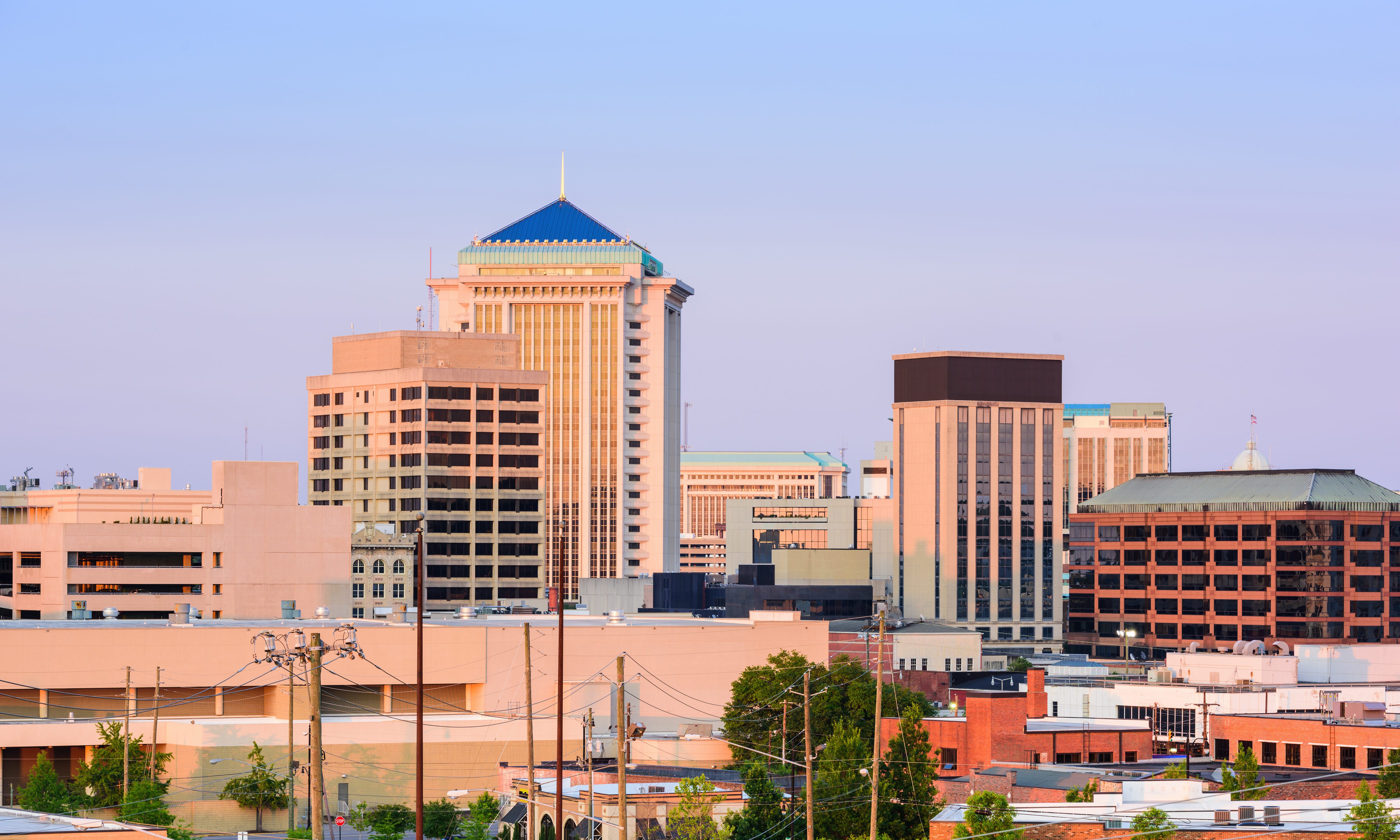 Elton Dean, president of the Montgomery County Commission and candidate for mayor of Montgomery, released his plan Tuesday for reducing crime in Montgomery.
He calls his plan the "Take Back Our Town" program.
The plan approaches crime reduction from several different angles including law enforcement, job growth, education and community involvement.
The first part of Dean's plan focuses on law enforcement.
He says, if elected mayor, he would work to increase the number of law enforcement officers patrolling the streets of Montgomery by at least 100.
He also believes that it is time to open new precincts in West and East Montgomery.
"We live in a large city and we need to set up our police command to accommodate the large geography that they have to cover," Dean said. "By establishing precincts in West Montgomery and East Montgomery, police officers will be able to do their jobs more effectively. Having more police officers on the ground and having them operate out of precincts around the city will be an essential first step to combatting crime."
Dean pledged to work closely with the district attorney to ensure that he has everything he needs from the city and county to effectively prosecute criminals.
Dean said that he also believes that connecting Montgomery citizens with companies that are offering quality jobs with good pay will help to reduce crime.
Dean promises to hold quarterly job fairs that would be sponsored by the office of the mayor. These job fairs would bring Montgomery companies that are hiring to one location so that Montgomery citizens who are looking for work could apply for jobs with the corporations that are hiring.
He also stressed that two job fairs per year would focus on companies that had openings for part-time jobs for high school students and recent graduates.
"We need to help connect people who want to work with companies that are hiring, including our young people," Dean said. "Having a job can make a meaningful impact in someone's life and in our communities. You get a sense of self-worth and dignity from working and we have people in our community that want to work. This will put them in touch with companies that can hire them."
The education community also has a role in Dean's crime reduction initiative.
He announced that he wants to pair middle school and high school students with professionals from the community that can serve as mentors and role models to students.
Modeled after the Big Brother/Big Sisters program, Dean's plan would match businessmen and businesswomen from around the city with groups of 3 to 5 middle school and high school students to serve as role models for the city's young people.
Dean said that he doesn't think the government, alone, can solve the crime program and is seeking community involvement to address the issue as well.
"I know that government can not solve all of our problems and government, alone, can not eliminate all crime." Dean said. "I think it is important for us to approach this problem from all sides and to work together to make Montgomery as safe as it can possibly be."
Dean said that his administration would host monthly town hall meetings across the city to address the issues that the city is facing.
"As mayor, I want to take the meetings to the people, just as we have done on the County Commission," Dean said. "I will host monthly 'Meetings with the Mayor' around the city and bring religious leaders, educators, parents and concerned citizens together to discuss issues, including crime, and to hear their ideas. I don't have all of the answers and I can't fix all of this alone but if we all come together, we can start making a real impact."
Dean said that he believes that crime is an important issue to everyone in Montgomery and that the solution must be multi-faceted. He insists people from across the city must participate to find a solution. He believes that the majority of crimes are committed by a small number of people who are intent on causing problems for the entirety of Montgomery.
"The vast majority of Montgomery citizens are good, law-abiding people," Dean said. "The troublemakers need to put down their guns and pick up a Bible."
Montgomery has a violent crime rate of 641 violent crimes per 100,000 people. The national average is 383 per 100,000. The Alabama average is 524.
Montgomery has a murder rate of 19 per 100,000 people. The national average is 5 per 100,000, and the Alabama average is 8.
Montgomery has a property crime rate of 4,420 per 100,000 residents. The national average is 2,362 per 100,000 residents, and the state average is 2,957.
The possible Montgomery mayoral field includes at this point: Artur Davis, Elton Dean, J.C. Love III, Marcus McNeal, Steven Reed, David Woods, and Brig. Gen. Edward Crowell.
The election is scheduled for August 27.
Alabama GOP chair says Harris "drags the Democrats' ticket even further to the left"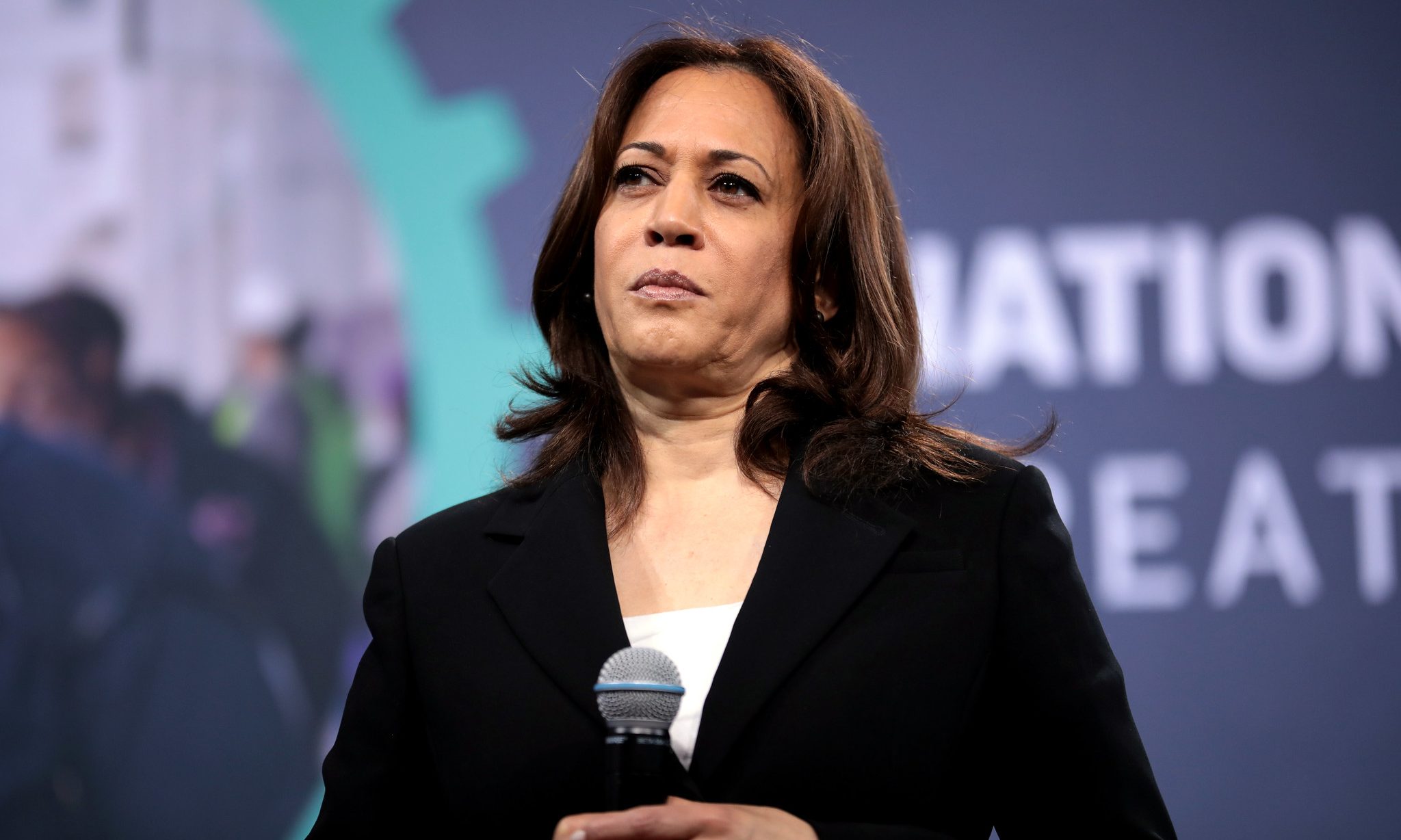 Alabama Republican Party Chair Terry Lathan released a statement critical of presumed Democratic presidential nominee Joe Biden's choice of U.S. Sen. Kamala Harris, D-California, as his running mate in the Nov. 3 general election. Biden announced the pick to supporters via text message.
"Joe Biden's VP pick drags the Democrats' ticket even further to the left," Lathan charged. "Kamala Harris was the first proud co-sponsor Bernie's Medicare for All government healthcare takeover. She's applauded efforts to defund the police and even led the charge to block meaningful police reform in the Senate. She even wants to use the federal government to ban plastic straws and to control what we eat – a move that would devastate the U.S. dairy and beef industries – all in the name of 'climate change.'"
"We look forward to the clear contrast in policies in the Vice Presidential debate with Mike Pence and Senator Harris," Lathan concluded. "It will be a true mirror of the obtuse plans the Democrats want for our nation. This ticket does not represent the values of the American people. They will see through all bogus attempts by the Democrats who will pretend to move to the center. They will fail, as their policies have, and America will vote to re-elect President Trump on November 3rd."
Republican National Committee Chair Ronna Romney McDaniel similarly blasted the decision.
"A hiding, diminished, & incoherent Biden didn't just select a VP candidate, he chose the person who will actually be in charge if he were somehow able to win," McDaniel said. "Harris' radical policies may be popular among liberals, but they are well outside the mainstream for most Americans."
"Kamala Harris' extreme positions, from raising taxes to abolishing private health insurance to comparing law enforcement officials to the KKK, show that the left-wing mob is controlling Joe Biden's candidacy, just like they would control him as president," McDaniel concluded.
Harris is a U.S. senator, a former prosecutor, former 2020 presidential candidate and former California attorney general. Her father is an immigrant from Jamaica and her mother is an immigrant from India. She identifies as Black and is the first non-White woman to be on a major party presidential ticket.
Harris is the fourth woman to appear on a major party presidential ticket. The previous nominees — 1984 Democratic vice presidential candidate Geraldine Ferraro, 2008 Republican vice presidential candidate Sarah Palin, 2016 Democratic presidential candidate Hillary Clinton — all lost in the general election.
Current Vice President Mike Pence is expected to return as Trump's running mate.
Biden is expected to make a joint appearance with Harris on Wednesday in Delaware.
Polls taken prior to the Harris pick show Biden with a significant lead in polling, both nationally and in several key swing states. Alabama is expected to support Trump by a large margin.