Opinion | Hosts of young and female lobbyists have taken over the State House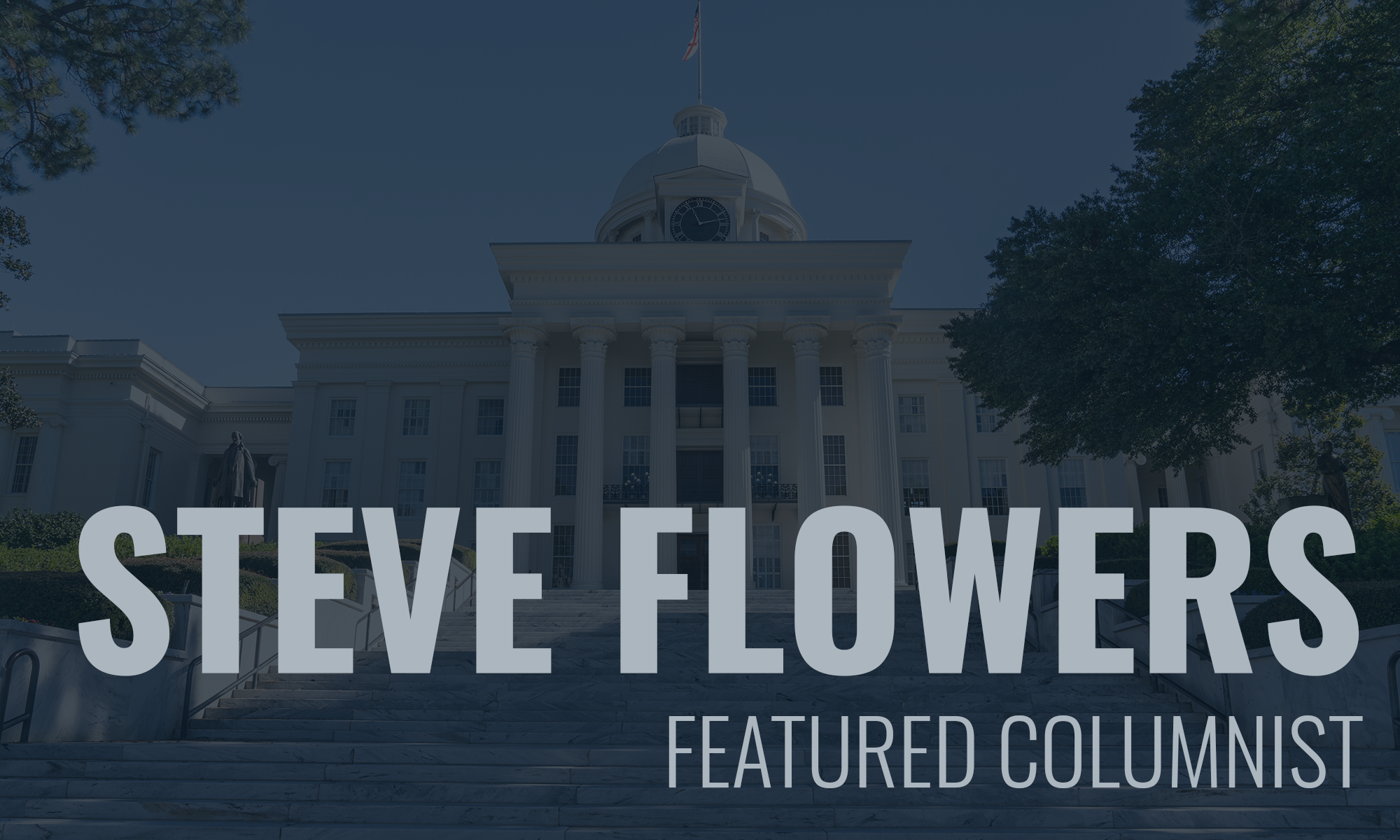 As I observe the Legislature, it occurs to me that I am getting older. A lot of the legislators and lobbyists I have known over the years have moved on.
Montgomery is no longer an "Old Boys Club." A cursory look at a typical day at the Alabama Statehouse would surprise you. An increasing number of professional women are a major part of the lawmaking process. There are a host of brilliant women under 40 who are at the forefront and yield a great deal of influence over the process of policy making in Alabama.
First on most lists is of course Katie Boyd Britt, who has recently been selected as head of the Business Council of Alabama. She is not only the first female to lead the organization, but by far the youngest at 37. Katie is dynamic, fierce and talented. She will be an outstanding advocate for the business community in the state. She is the former student body president of the University of Alabama as well as a graduate of the University of Alabama Law School.
Mary Margaret Carroll was the first female to join the state's oldest governmental relations firm, Fine, Geddie and Associates. She is a brilliant superstar. Mary Margaret is from a prominent Ozark family and possesses a temperament professional demeanor that depicts class, character and intelligence. She has a proven combination of analytical, problem solving, legal and communications skills. She is known for her quiet confidence and conscientious discernment. Mary Margaret manages a broad array of interests in tech, insurance, natural resources, energy and education.
Mary Margaret Carroll and Katie Boyd Britt have amazingly similar backgrounds. Both are daughters of the Wiregrass. Mary Margaret is from Ozark and Katie Britt is from Enterprise. Both were student government presidents and were Chi Omegas at the University of Alabama.
Alison Hosp, who represents the Alabama Retail Association, has proven to be one of the most effective and professional governmental relations spokespersons for several years.
Maci Martin Walker is an outstanding contract lobbyist with the Christie Group. She has worked on dozens of policy measures over the years for major corporate clients.
Katherine Green Robertson is the Chief Legislative Liaison for the Attorney General's office. She is a native of Selma and a graduate of Auburn University and the University of Alabama School of Law. Katherine previously worked for Senator Jeff Sessions as counselor during his tenure on the Senate Judiciary Committee. Robertson was one of the few former staffers called back to Washington to advise Sessions during his confirmation process as U.S. Attorney General.
First on many lists is Neah Mitchell Scott, who represents the revered Retirement Systems of Alabama. Neah is a brilliant attorney who posses excellent interpersonal skills that holds her in good stead representing the 800-pound gorilla that is the RSA before the state legislature. Neah is a native of Montgomery and a graduate of Auburn and the University of Alabama Law School.
Holly Caraway very aptly represents the Department of Mental Health. Holly is a native of Trussville and earned a BA, JD, and MBA from the University of Alabama. She is admired because she is a passionate advocate for causes in which she believes.
Ashley McLain is an extremely talented and confident lobbyist for the Alabama Education Association.
Brittany Bryan represents the State Personnel Board. She is one of the most experienced agency liaisons on this impressive group of female policy makers.
Molly Cagle, who represented Manufacture Alabama, is a star on the rise. She was stolen away by Katie Britt at the BCA. Molly is a former Auburn University Homecoming Queen.
Christian Becraft, who represents Auburn University, is another superstar.
Sally Corley, who represents the State Employees is one of the most well-liked young professionals in Montgomery.
All of the outstanding young governmental affairs folks in Montgomery are not all female. There are some bright and brilliant young male lobbyists, also. Two of the brightest are married to females just mentioned. Niko Corley, who represents the Medical Association of Alabama, is married to Sally. R.B. Walker, who represents Alabama Power, is married to Maci Walker.
David Cole, who has been an energetic stalwart advocate for ALFA, has gone to the BCA to work with Katie Britt. He was a key player in the recent passage of the infrastructure passage.
The University of Alabama has brought on young Charlie Taylor. He is smart and has a strong family history in Alabama politics.
Young William Filmore, the son of a prominent Wiregrass judge, is outstanding as the Governor's legislative liaison.
See you next week.

Steve Flowers is Alabama's leading political columnist. His weekly column appears in over 60 Alabama newspapers. He served 16 years in the state legislature. Steve may be reached at www.steveflowers.us.
Print this piece
Opinion | Some observations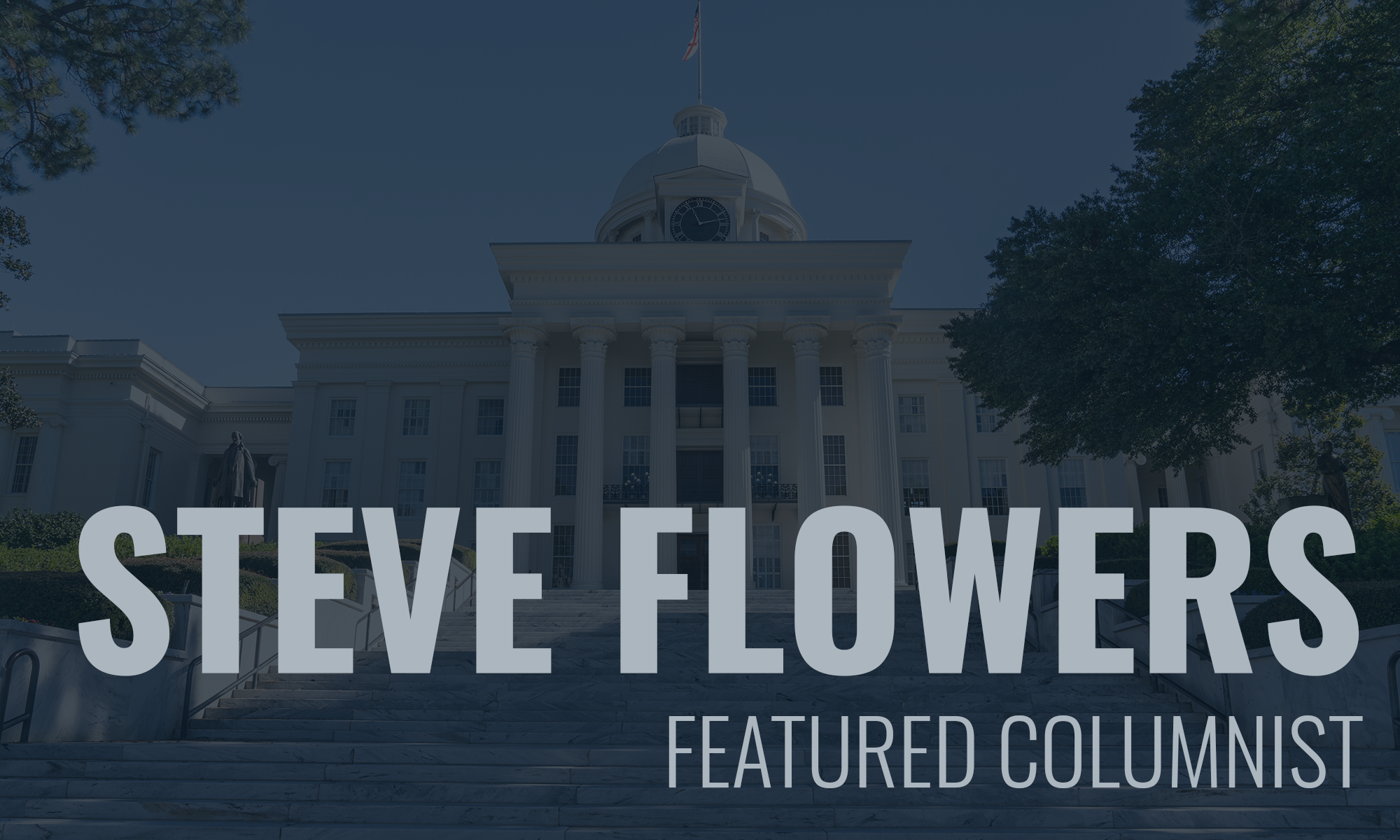 Allow me to share some observations from the year thus far. First of all, I have never seen anything like the coronavirus shutdown of the country. Hopefully, it is a once in a lifetime disaster.
Governor Kay Ivey remains popular. Even though some people consider the defeat of Amendment One a personal rejection, it was not. Alabamians just like to vote to elect their political and, in this case, educational leaders.
As you recall, Amendment One was asking Alabamians to give up their right to vote on the State Schoolboard and to allow the governor to appoint them instead. When I was queried on whether Amendment One would pass, I quickly told them it would lose 60 to 40.  I was wrong, it took more of a shellacking than that. It lost 75 to 25.  Folks, that sends a message. You may not know who serves on the State Schoolboard, but Alabamians surely want to vote for them.
Governor Ivey's people do a good job of looking after her and protecting her time. She is all business and is very scheduled.  She and her staff treat the office with a dignity I have not seen in decades.  She is focused on the job at hand and an audience with her must be for a purpose, even with legislators. Her staff gets her in-and-out and protects her time and health. She has been especially isolated since the coronavirus epidemic. She will more than likely not run for a second term in 2022.
Waiting in the wings to run is Lt. Governor, Will Ainsworth.  He just turned 39 and will be in the race for the brass ring in 2022. If being an outstanding family man is a prerequisite, he will be a contender.  He has a genuinely sweet and pretty wife named Kendall.  They have fraternal twin boys, Hunter and Hays, who are 10 and a little 8-year-old girl named Addie. I met the boys the night of the State of the State Address.  Will brought them over to where I was standing and wanted us to meet. The little boys were the most polished ten-year-old's I have ever met. They very politely, yet confidently looked me in the eye and shook my hand and said, "It's nice to meet you Mr. Flowers."  They exuded manners.
Kay Ivey only attends the most important events and she does not lollygag around conversing afterwards. Therefore, it was apparent when she came to Birmingham earlier this year to the Grand Opening of Dr. Swaid Swaid's, state-of-the-art medical facility, that Swaid was special.
Dr. Swaid has been a friend and supporter of almost every governor, going back to George Wallace.  Governor Wallace came to UAB to see Swaid and would not only want the famed physician to treat him for his numerous afflictions and ailments, but also enjoyed visiting with the jovial Galilean doctor. Swaid has many great stories from his and the governor's visits and friendship.
Swaid's best friend is State Senator Jabo Waggoner. They are really like brothers rather than just best friends. Jabo is the longest serving member in the history of the state legislature. He chairs the State Senate Rules Committee.
Jabo and Swaid and their families spend almost every weekend together, either at their homes in Vestavia or Smith Lake. However, they make it to their church, Homewood Church of Christ, almost every Sunday. Jabo and his beautiful wife, Marilyn, have attended the church for 45 years. Swaid has attended for 40 years. Jabo and Swaid are leaders in this mega church.
Recently, Jabo and Marilyn and Swaid and his lovely wife, Christy, invited me to join them for their church service and lunch afterwards. It was an enjoyable visit. The most rewarding part was meeting Swaid and Christy's two sons, Christian and Cason. They are absolutely the politest and quality young men I have met. They are being raised right by an obviously good Christian father and mother.
Swaid built his state-of-the-art surgery hospital on well-traveled, easily accessible Highway 31 in Vestavia. He chose the location because he knew from his work over the years, that people from all over the state, especially rural areas, come to Birmingham for major surgery. Most of these patients are older and not familiar with Birmingham traffic, especially with maneuvering the labyrinth around UAB. It will make it much easier to see the world-renowned doctors in Swaid's group.  
If Swaid's boys are an example of the next generation, our state may be in better hands than we think.
See you next week.
Steve is Alabama's leading political columnist. His weekly column appears in over 60 Alabama newspapers. He served 16 years in the state legislature. Steve may be reached at www.steveflowers.us.
Print this piece