UAB gets new single port robot
The University of Alabama at Birmingham School of Medicine recently added the new da Vinci SP Single Port Surgical System by Intuitive Surgical, making UAB one of only 15 medical sites in the country with the single port robot. UAB was already a leader in robotic surgery.
The da Vinci SP system provides surgeons with robotic-assisted technology designed for deep and narrow access to tissue in the body. The ability to enter the body through a single, small incision helps surgeons perform more complex procedures.
The next generation robotic surgeon allows surgeons to enter the body through one small abdominal incision before deploying the robot's surgical instruments. This improves patient outcomes and recovery time. This is particularly noticeable in cancer cases, where surgeons can now access more narrow spaces without compromising precision.
Currently, the SP robot is only FDA approved for urological surgeries.
"To be able to add the SP robot as an option for our urologic patients here at UAB cements us as a premier provider of surgical care," said Dr. Jeffrey Nix.
Nix is an assistant professor in UAB's Department of Urology and director of robotic surgery-urology and associate scientist in the O'Neal Comprehensive Cancer Center.
"We are beyond proud that this unique surgical approach is available in our hospital," Nix added. "We believe the SP robot will help us continue to better our patients' health outcomes."
Nix and his team first used the robot in January, the first the SP robot system has been used in the Southeast.
Brothers Bob Agee of Auburn and Rick Agee of Muscle Shoals both underwent a prostatectomy on the same day.
"Prostate cancer runs in our family. What makes our case interesting really is that my dad is one of six boys, and it was like checking them off the list, each and every one had prostate cancer," Bob Agee said. "We kind of knew that it was something we would have. I think when my cancer was found, it got more important for Rick to see if he was at risk, too."
The health and medical field is very important to Birmingham's economy. The quality of healthcare is also one factor companies look at when evaluating moving into a market.
"During the site selection process, companies often place access to quality and specialized health care for employees and their families as a top priority," said economic developer Nicole Jones.
"The cutting-edge technologies available for our surgeons and our patients demonstrates the pillars of UAB's strategic plan — forging the future through patient care, innovation, education and community engagement," said Dr. Selwyn Vickers, dean of UAB's School of Medicine. "We have set the bar high for ourselves at UAB, and advancements such as surgeries with the SP robot exemplify our commitment to being one of the country's leading academic medical institutions."
UAB's urology department is ranked 20th in the country by U.S. News and World Report. UAB's Department of Urology is the only ranked urology program in Alabama.
Intuitive anticipates pursuing further regulatory clearances for da Vinci SP, including transoral, transanal and extraperitoneal applications, which will broaden the applicability of the SP platform over time.
"The da Vinci SP is the latest in our integrated product family that shows our commitment to improving minimally invasive surgery with technology that can positively impact patient outcomes," said Gary Guthart, chief executive officer for Intuitive. "Our da Vinci SP complements da Vinci X and Xi systems by enabling surgeons to access narrow workspaces while maintaining high quality vision, precision and control that surgeons have come to trust from da Vinci systems."
The da Vinci SP system includes three, multi-jointed, wristed instruments and the first da Vinci fully wristed 3D HD camera. The instruments and the camera all emerge through a single cannula and are properly triangulated around the target anatomy to avoid external instrument collisions that can occur in narrow surgical workspaces. The system enables flexible port placement and excellent internal and external range of motion, for example, 360-degrees of anatomical access, through the single SP arm. Surgeons control the fully articulating instruments and the camera on the da Vinci SP system, which uses the same surgeon console as the da Vinci X and Xi systems.
"Intuitive continues to bring tomorrow's surgery today by addressing surgeon and patient needs, as well as working closely with hospitals to systematically improve the overall experience in the operating room," said Salvatore J. Brogna, Intuitive executive vice president and chief operating officer.
The SP robot received its first U.S. FDA clearance in April 2014. Intuitive has since invested in important platform refinements. Intuitive launched the da Vinci SP surgical system in the United States in a measured fashion with customer shipments beginning in the third quarter of 2018.
There are several models of the da Vinci surgical system. The da Vinci surgical systems are to help surgeons perform minimally invasive surgery. Da Vinci systems are not programmed to perform surgery on their own. Instead, the procedure is performed entirely by a surgeon who controls the system. Da Vinci systems offer surgeons high-definition 3D vision, a magnified view and robotic and computer assistance. They use specialized instrumentation, including a miniaturized surgical camera and wristed instruments, like scissors, scalpels and forceps, that are designed to help with precise dissection and reconstruction deep inside the body.
The da Vinci SP Surgical System currently may be used in the following procedures: Radical prostatectomy, pyeloplasty, nephrectomy and partial nephrectomy, but that list is expected to expand.
Original reporting by UAB's Savannah Koplon contributed to this report.
Supreme Court rules that churches can meet despite COVID restrictions
Chief Justice John Roberts sided with the three "liberal" justices in opposing the ruling. New Justice Amy Coney Barret was the deciding vote siding with the four conservative justices.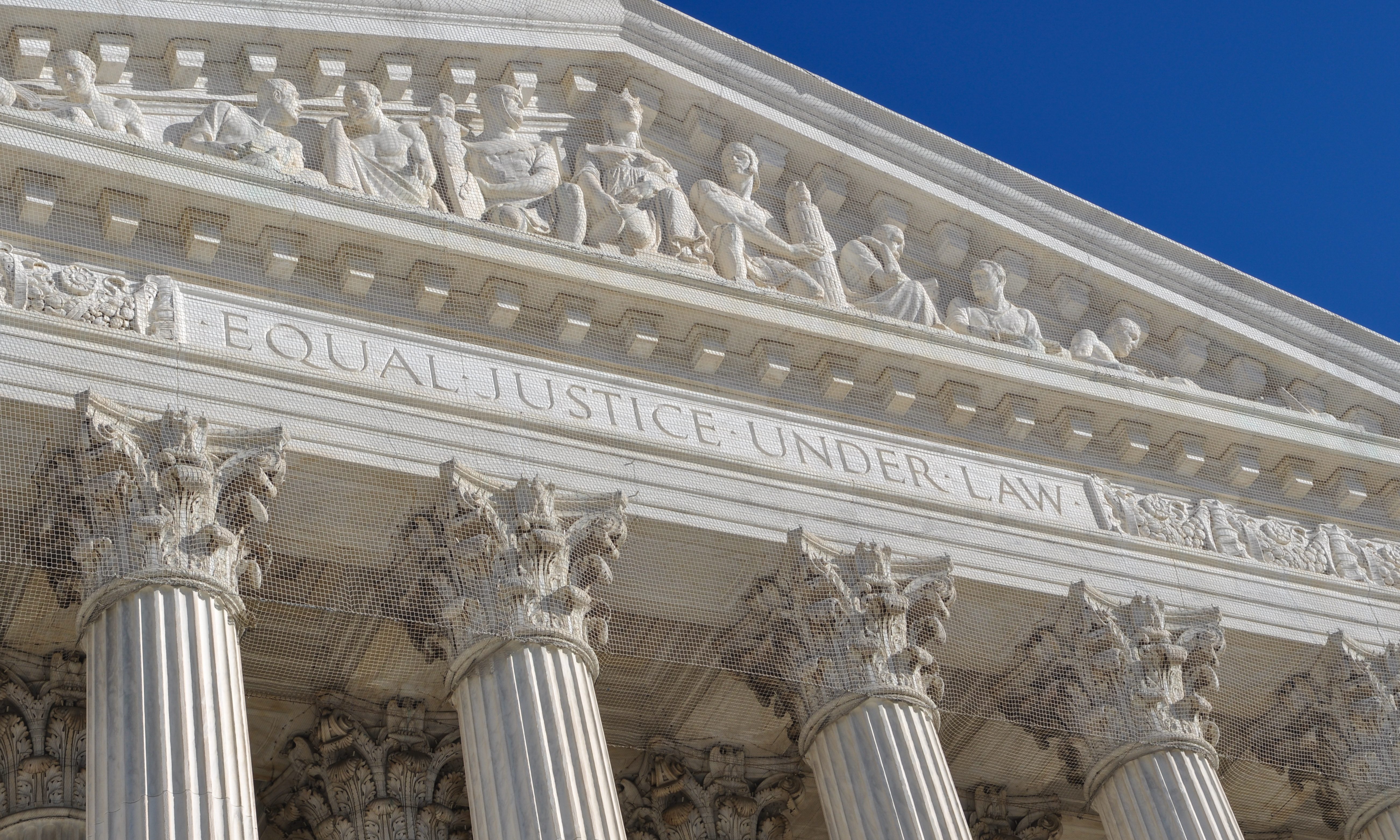 The U.S. Supreme Court ruled in a 5-to-4 decision Wednesday that the state of New York's COVID-19 restrictions violated the freedom of religion rights of New Yorkers.
The court's decision in Roman Catholic Diocese of Brooklyn v. Cuomo just pauses the enforcement of these rules against the litigants who've challenged them while the case proceeds, but it still sends a signal that the majority of the court thinks the restrictions are unconstitutional.
The lawsuits filed by the Diocese of Brooklyn and by Orthodox Jewish synagogues in New York will continue. However, the Supreme Court ruling will likely weigh heavily on the ultimate outcome of those cases.
New York Gov. Andrew Cuomo had passed COVID restrictions that limited church attendance to just 25 people in areas of the state considered to be in the "orange zone" of COVID-19 cases and to just ten people in areas of the state that were in the "red zone."
The same rules applied to churches that can seat a thousand people and those that seat just one hundred. The size of the building did not matter.
"It is time — past time — to make plain that, while the pandemic poses many grave challenges, there is no world in which the Constitution tolerates color-coded executive edicts that reopen liquor stores and bike shops but shutter churches, synagogues and mosques," Justice Neil Gorsuch wrote in a concurring opinion.
"In a red zone, while a synagogue or church may not admit more than 10 persons, businesses categorized as 'essential' may admit as many people as they wish," the court majority wrote. "And the list of 'essential' businesses includes things such as acupuncture facilities, campgrounds, garages, as well as many whose services are not limited to those that can be regarded as essential, such as all plants manufacturing chemicals and microelectronics and all transportation facilities."
"These categorizations lead to troubling results," the court added. "Not only is there no evidence that the applicants have contributed to the spread of COVID–19 but there are many other less restrictive rules that could be adopted to minimize the risk to those attending religious services. Among other things, the maximum attendance at a religious service could be tied to the size of the church or synagogue."
The ruling would tend one to believe that the state may limit occupancy of churches and synagogues, but blanket restrictions like those in the New York law that do not take into account the size of the building are clearly unconstitutional, according to the court majority.
"The Court's ruling is neither surprising nor alarming. Cuomo's rules discriminate against religious services and thereby run afoul of the Constitution," the editors of conservative National Review wrote. "And to fix the problem, Cuomo would not need to exempt houses of worship from the law everyone else follows, but merely ensure that churches aren't relegated to second-class status. One approach may be to classify churches as essential and to assign all essential activities a capacity limit that takes establishment size into account. Another would be to simply let the hard capacity limits go, since houses of worship in orange and red areas are still required to keep to a low proportion of their total capacity (a third and a quarter respectively) — and because the areas at issue in the lawsuit aren't classified as orange or red anymore anyway."
Justice Brett Kavanaugh wrote that whenever a policy creates a preferred, less regulated category — "essential" businesses, in this case — states must either include religion in that category or carry the burden of justifying churches' exclusion.
"The question I always had was why was it okay for all the large box stores to be open, salons, dispensaries, casinos and tattoo parlors, but yet houses of worship were limited to much less capacity than all these places," Rabi Yossi Mintz wrote in a statement. "I completely agree that we must have guidelines but it needs to be across the board and respect the freedom that our fathers granted us through the establishment of our great country."
"There is no question that church is essential and maybe that is more true today than any other time," Pastor Greg Laurie of the Harvest Christian Fellowship Church said in a statement. "Harvest is holding services outside because we want to keep people safe, yet give them an opportunity to worship together…. We practice social distancing and strongly encourage the wearing of masks."
"I am proud to be leading the Diocese of Brooklyn and fighting for our sacred and constitutional right to worship," said Diocese of Brooklyn Bishop Nicholas DiMarzio. "Our churches have not been the cause of any outbreaks. We have taken our legal battle this far because we should be considered essential, for what could be more essential than safely gathering in prayer in a time of pandemic."
Chief Justice John Roberts sided with the three liberal justices in opposing the ruling. New conservative Justice Amy Coney Barret, appointed by President Donald Trump after Ruth Bader Ginsburg's death in September, was the deciding vote, siding with the four other conservative justices.
In an earlier 5-to-4 decision, the court found in favor of a California public health order that prevented churches from operating early in the pandemic. Then Justice Roberts sided with the liberals, but the liberal four has become the liberal three with the death of Ginsburg. Barret replacing Ginsburg appears to have reset the court's previous position.