Opinion | My unplanned pregnancy, and why Alabama should pass this pro-life bill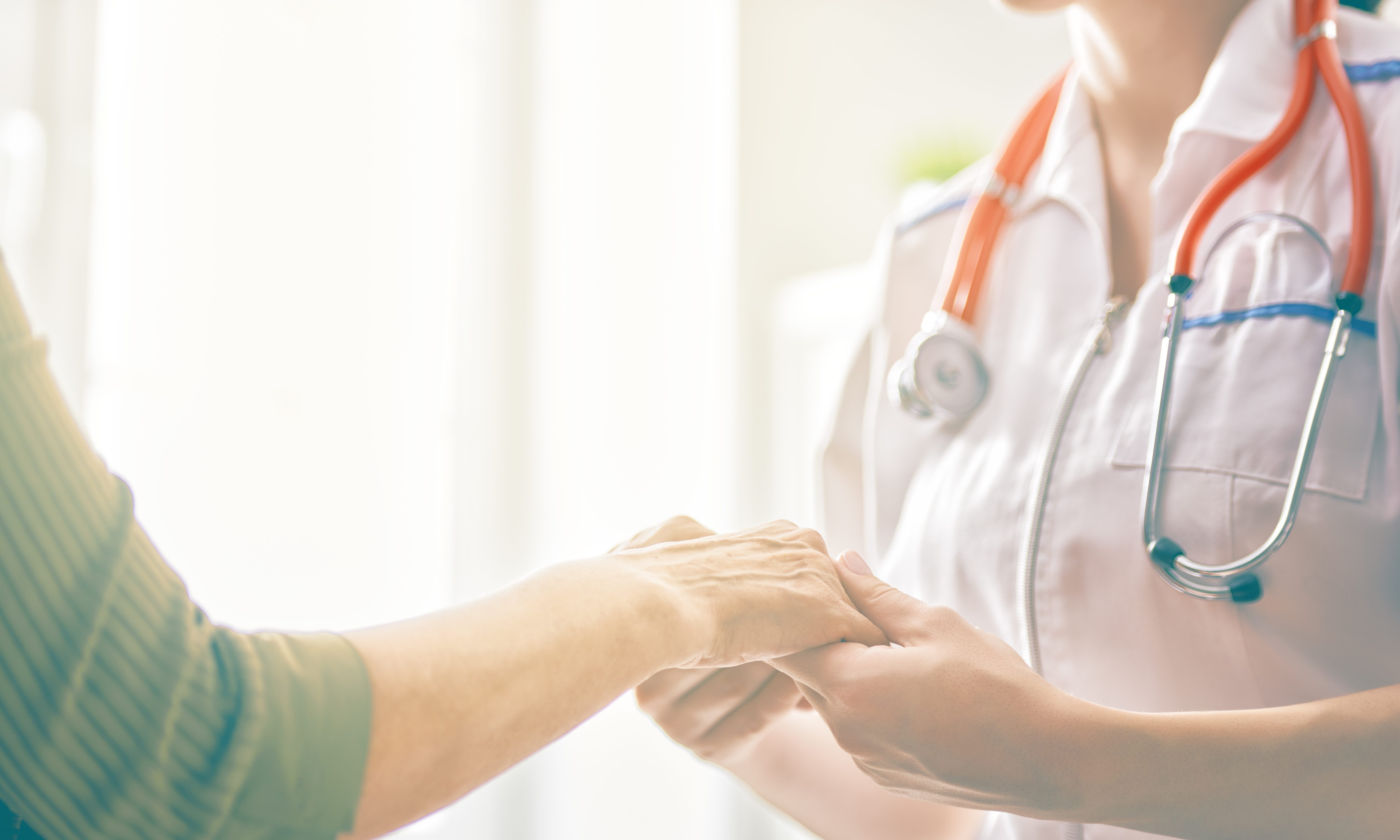 What keeps us from sharing our stories? The ones we should tell?
When it comes to the story I shared Wednesday morning with the Alabama House Health Committee regarding what would be the nation's strongest pro-life law, it's been fear.
Fear of being misunderstood.
Fear of future assumptions based on past mistakes.
Most of all, fear of causing my oldest daughter any embarrassment or pain.
This is her story, too.
But after long talks over the years and after recently watching the new movie "Unplanned" together, she says I must speak up. That she is proud, not embarrassed. That our story might strengthen one mother. Might help save one life.
My daughter's maturity humbles me because her life began when I was the opposite – foolish.
I graduated college after years of overachievement that I hoped would lead to what I wanted more than anything: a successful career.
Like many driven young women, I had given almost no thought to motherhood. Maybe one day I'd get married and have a family – one day far in the future.
I moved to Virginia for my first job as a television reporter and continued a successful side hustle as a model and commercial actress. Everything was going better than I had dreamed. My life was filled with hope and anticipation.
But my life was also filled with loneliness and insecurity. With a gnawing desire to be loved and feel wanted.
I believed in abstinence until marriage, but my now-husband and I fell short. I found myself taking a pregnancy test.
My heart shattered when I saw the results. The test said someone inside me had started to live, but in a flash, it felt like everything about me had started to die.
Sometimes life requires us to fall on one side or the other of a fence we never noticed before. I was notionally pro-life, but I had not engaged the argument because I had not thought about the argument. It was a topic for someone else, someplace else.
But now, it was me, and the last thing I wanted was to be a mother.
I did not receive Planned Parenthood counseling, but I imagine they would have said everything already racing through my mind:
I was only 22-years-old — way too young.
I had everything to lose and nothing to gain.
Why should one mistake define the rest of my life?
Experts say cognitive dissonance is one of the most intolerable mental states — when we believe something is true, we'll either act in harmony with that belief, change it or rationalize any deviation from it.
I knew the growing baby inside of me was a human being. What else could she possibly be?
There were also medical realities that overpowered rhetoric — a heartbeat that I heard at my first appointment, fingers and eyes and ears and feet I could see at my second.
I wish I could tell women in crisis pregnancies that becoming a mother is pure bliss. But it was the hardest thing I've ever done.
As my pregnancy progressed, I fell into what I can only describe as months of complete anguish, depression and despair. I left my job. I sleepwalked into a marriage that I feared was another mistake. I berated myself, constantly asking, "How could you have been so stupid?" I withdrew from everyone and thought I'd never know happiness again.
It's hard to write those words knowing what I know now: My husband and my five precious children are my entire world. I wish I were a better writer because it's impossible for me to adequately describe the all-consuming love I feel for them. Anything that was lost is a laughable pittance, barely worth mentioning compared to all that I've gained.
Looking now at my beautiful, artistic, strong, unique, nearly 14-year-old daughter, I can barely fathom how she might have been erased from existence if I'd followed our culture's advice.
Some abortion rights supporters believe that my daughter was not a person until the moment she emerged from my body. Others believe she may have been at some point but claim we lack the knowledge of when.
It seems a nightmarish hoax that our society says that during my pregnancy, even when my daughter was clearly alive, growing, able to smile, hear music, feel pain, kick her legs and even develop to where she could survive outside of me, her fate depended solely on whether I thought she should live or die.
I think in the quiet of our souls, we know that our absurd rationalizations about a "choice" are the only way we can bear the unthinkable truth — that every day, abortion doctors inject unborn human beings with poison, crush their skulls, tear them limb from limb and vacuum them into the trash.
I went to college with Jessica Coleman, an Ohio woman who later went to prison when she confessed to stabbing her baby shortly after secretly giving birth when she was 15-years-old.
I'll never forget watching Oprah Winfrey interview the tearful, ashamed inmate who was once my soccer teammate.
How do we make sense of our hypocrisy? If only Jessica had received an abortion that day. If only a doctor, not her, had stabbed her baby the moment before he was born. She would not have gone to prison. Oprah would have commended her for her brave choice.
It's time to shake ourselves awake.
To Alabama's lawmakers: It is always better for people to choose what's right on their own. But some actions are so heinous, so deeply wrong, that we must create laws to prevent them. Pass this bill.
To anyone who calls themselves pro-life but does not give money to crisis pregnancy centers, adoption services or anything related to supporting life: You are like a Pharisee – heaping burdens on others but refusing to lift a finger yourself. Give.
To men everywhere: The instinct to protect women and children is written onto your hearts. Rise up. This is not just a woman's issue. You have every right to fight for the life of another human being, especially ones so defenseless.
And to my sisters carrying an unplanned baby: My heart aches for you. Every life – yours and your baby's – is valuable. Make the next right choice.
It may be the hardest thing you ever do.
But it will be the best thing you ever do.

Rachel Blackmon Bryars is a senior fellow at The Alabama Policy Institute. Connect with her at [email protected] and on Instagram @rachelblackmonbryars.
Print this piece
Opinion | The New Way Forward Act is an assault on our borders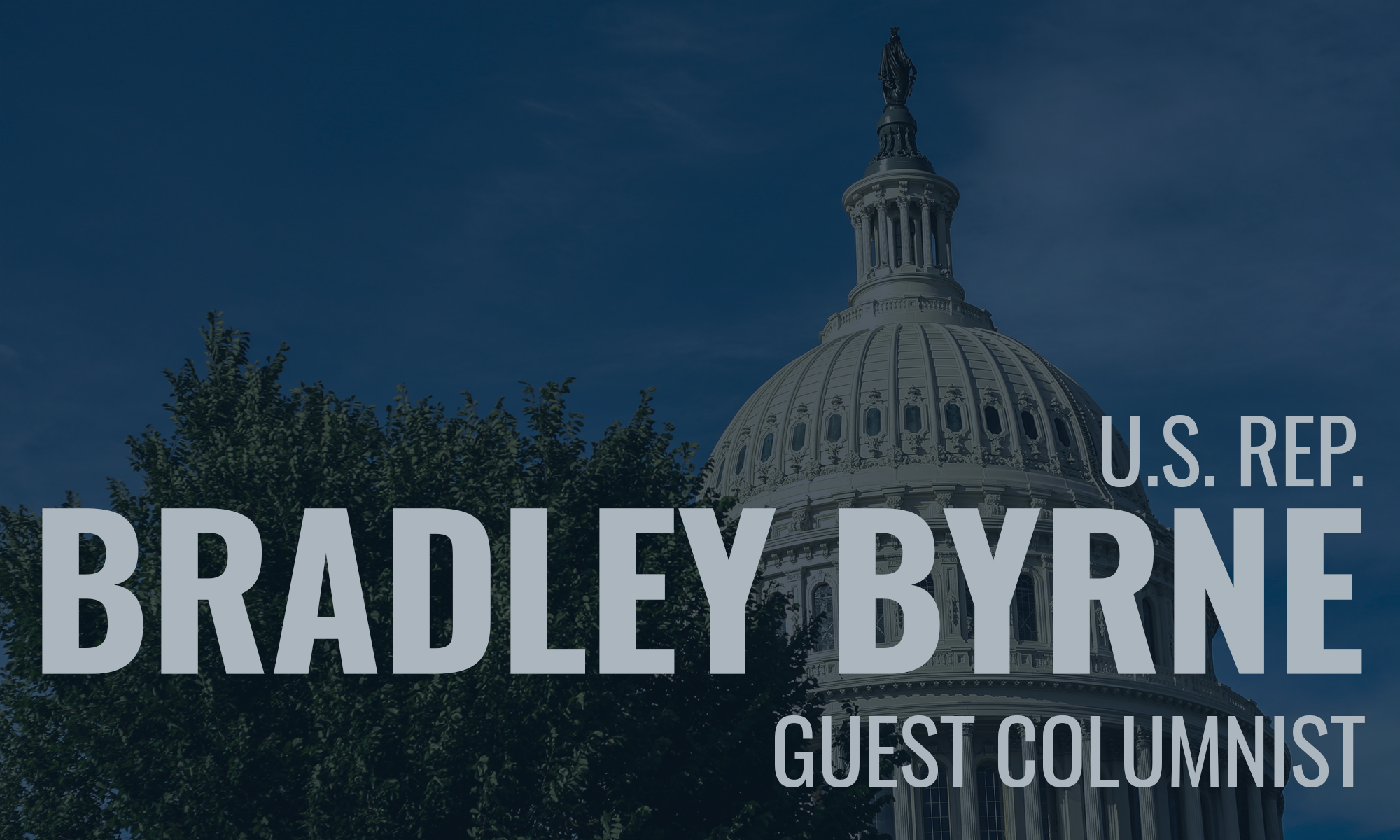 A clear warning of how far to the extreme left the Democratic Party has moved is the recently introduced New Way Forward Act.  This immigration bill would totally uproot the rule of law, provide amnesty for illegals here, and import dangerous criminals into the United States.  By allowing foreign citizens who committed serious felonies to stay in our country, all Americans would be at risk.  And by granting new rights to illegal aliens, the New Way Forward Act would prevent our immigration officials from detaining most illegal immigrants.  Shockingly, over forty of my Democrat colleagues in the House have cosponsored this legislation.
We have long known that many on the far left have the goal of global open borders.  They do not appreciate that to keep our country prosperous and strong we must have real, enforceable borders.  Put another way, our country won't be any different from the rest of the world if we eliminate our borders and let whoever wants here to enter.
Simply put, the New Way Forward Act aims to decriminalize illegal immigration altogether.  It would turn us into a sanctuary nation where anyone who desires entry can come in almost unchallenged.  It grants new rights to illegal border crossers that would effectively shut down our already overworked immigration courts.  For example, those detained for illegally entering would be entitled to an initial custody hearing within 48 hours, and detainees would be entitled to a new bond hearing every 60 days.  This is designed by the bill's authors to be impossible!
The bill also includes provisions to block local law enforcement from performing immigration enforcement activities.  Why would we not want our law enforcement to actually enforce our laws?  Isn't that what they are for?  This explains a lot of what some of my more liberal colleagues in Washington think about law and order.
Perhaps most shockingly, the New Way Forward Act removes certain felonies from consideration when considering whether detainees should be allowed entry to our country.  Why would we want to protect convicted felons from being deported?  This legislation would roll out a welcome mat for them.  The bill would even repeal laws that make illegal entry into the United States a crime.  Can you imagine the chaos this would bring?
This bill has one goal – open borders.  That's why Acting Homeland Security Secretary Chad Wolf says this bill would "gut the rule of law" in the country.
I have been to our southern border.  I've seen firsthand the challenges facing our border patrol agents.  Without question, gutting our immigration laws would make their jobs tougher.  It would erode American safety and incentivize illegal immigration.  Yet Democrats overwhelmingly support sanctuary city laws that allow jurisdictions to refuse to enforce our immigration laws.  These sanctuary jurisdictions go further by stonewalling federal officials seeking to enforce our immigration laws.  But it gets even worse.  States like California have passed laws to grant driver licenses to illegal immigrants.  Shockingly, these laws could even automatically register illegal immigrants granted driver licenses the right to vote in elections!
Last week I signed on as an original cosponsor of the Stop Greenlighting Driver Licenses for Illegal Immigrants Act.  The premise of this bill is simple: if you are a sanctuary city blocking the enforcement of our federal immigration laws, you should be blocked from receiving federal money.  This bill would prevent states that issue driver licenses to illegal aliens from receiving important federal grants.
Unfortunately, common sense is something lacking in Washington.  I'm proud to be able to serve you by bringing Alabama values to the swamp.  I'll continue working with President Trump to fight bills like the New Way Forward Act and to ensure our immigration policies serve and protect you, the American people.
Print this piece