Dueling lottery bills: A simple breakdown of what they do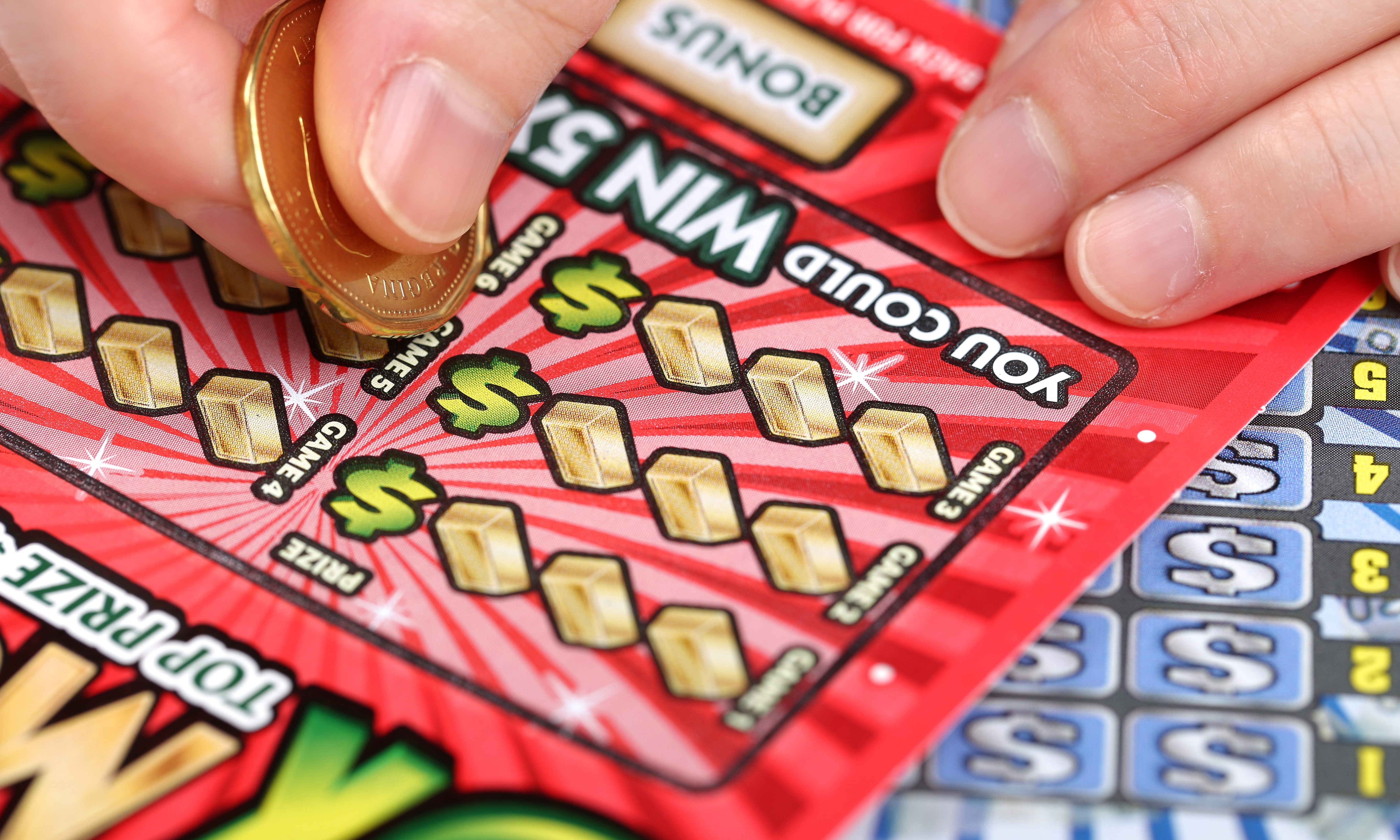 There are currently two lottery bills in the Alabama Legislature: SB220, sponsored by Sen. Greg Albritton, and SB130, sponsored by Sen. Jim McClendon.
While these two bills legalize a lottery in Alabama, they are remarkably different in terms of the games that are allowed, revenues generated and jobs created. Whenever the topic of a lottery, or gambling in general, pops up, things get complicated and people try to muddy the waters.
Here is a simple breakdown to get things straight.
WHAT THEY DO
Albritton bill: Would legalize only a paper lottery, eliminating all electronic games and also would make illegal pari-mutuel wagering (dog and horse tracks) that are currently operating in the state. It would also eliminate most charity bingo operations.
McClendon bill: Would legalize all normal lottery functions found in other states, including scratch-offs, electronic games and video lottery terminals (which are electronic versions made to look like slot machines that mimic scratch-offs). The VLTs would be placed four currently operating dog tracks — VictoryLand in Shorter, GreeneTrack in Greene County, The Birmingham Race Course and The Mobile Greyhound Park.
REVENUE
Albritton bill: Because this bill eliminates all electronic games, it also eliminates where the major portion of lottery money is generated in other states. Without those games, experts predict revenue estimates would likely be cut in half — going from $300 million-plus annually to around $150 million-plus annually. There would be no additional income from gambling at any other facility.
McClendon bill: Estimates from a comprehensive study from AUM three years ago, placed lottery revenue, including electronic games, between $350 and $400 million annually. Another study found that the use of VLTs, taxed around 20-25 percent, at four locations could generate another $100 million annually. In addition, the legalization of the VLTs would push the Poarch Band of Creek Indians into compact in order to offer the same VLTs, which are Class III games, and could generate another $30-$50 million annually.
JOBS
Albritton bill: A paper lottery creates no more than a dozen jobs, mostly to administer the lottery throughout the state. At the same time, because Albritton's bill would shutter currently operating pari-mutuel locations, it would eliminate around 3,000 jobs.
McClendon bill: The same AUM study referenced above found that allowing for VLTs in the four racetracks would create between 10,000 and 13,000 new jobs within the first two years. Many of those jobs would be located in two of Alabama's poorest counties: Macon and Greene.
EFFECT ON POARCH CREEKS
Albritton bill: Would be the best possible scenario for the Poarch Creeks. Not only would the bill eliminate their current gaming competition (the racetracks), it would open the door for the tribe to install VLTs and force Alabama into a compact.
McClendon bill: It would cut into the Poarch Creeks' monopoly, but it wouldn't level the playing field. While the four tracks would operate the same games as the PCI casinos, one of those tracks is owned by PCI. Also, the tracks would pay a significantly higher tax rate — 20-25 percent– than the Poarch Creeks — around 5 percent. This bill would still allow PCI to force the state into a compact, securing the tribe's federally recognized status.
WHERE THE MONEY GOES
Albritton bill: Puts half of all tax revenue first into the Alabama Trust Fund and the remaining half into the Alabama general fund. It also stipulates that proceeds must first go towards payback of money borrowed from the Alabama Trust Fund, which totals more than $150 million currently.
McClendon bill: Splits revenue equally between the general fund and education trust fund. However, McClendon has encouraged his fellow lawmakers to offer suggestions for scholarship programs, pre-K programs and after-school programs that could be funded by his lottery bill.
State senator calls for Rep. Dismukes to resign over celebration of former Klan leader
"Since first being elected in 1996, I've had a policy of not publicly criticizing other elected officials, but at this time I am making an exception since Rep. Dismukes is MY state representative," Chambliss wrote in a tweet. "He does not represent my views or the views of the vast majority of people in District 88."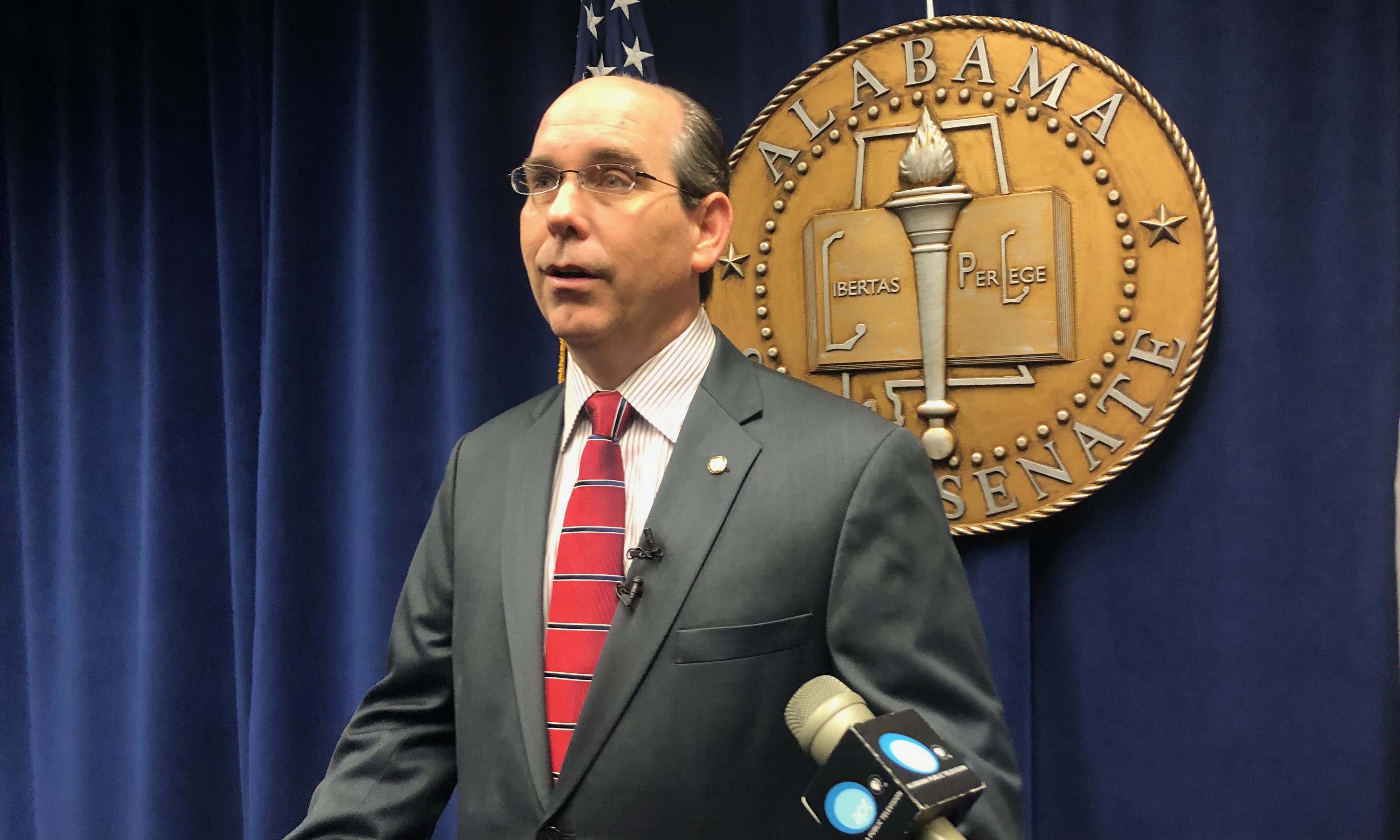 State Sen Clyde Chambliss, R-Prattville, on Monday called for the resignation of Rep. Will Dismukes, R-Prattville, after posting to social media about attending a birthday celebration for Nathanial Bedford Forrest, a Confederate general and first Grand Wizard of the Ku Klux Klan.
Dismukes posted a photo of himself on Sunday speaking at Fort Dixie outside of Selma on Saturday, the same day that late Congressman and Civil Rights hero Rep. John Lewis, was honored in Selma. 
"Since first being elected in 1996, I've had a policy of not publicly criticizing other elected officials, but at this time I am making an exception since Rep. Dismukes is MY state representative," Chambliss wrote in a tweet. "He does not represent my views or the views of the vast majority of people in District 88." 
"The post is bad enough, the timing is even worse, but the real problem is that an elected official in 2020 would attend a celebration of the life of someone that led a group that terrorized and killed other human beings," Chambliss continued in the tweet. "He has had 24 hours to understand why people are so upset, but his interview on WSFA a few moments ago confirms that he is lacking in understanding and judgment — he should resign immediately." 
Dismukes in the WSFA interview told a reporter that he hadn't thought about the memorial for Rep. Lewis and connected it to his attendance at the celebration for the Klan leader. 
Dismukes told WSFA that he won't apologize for his family's service in the "war between the states" that he said wasn't primarily fought over slavery, that he's not a racist but that he doesn't see the need for the current racial reconciliation. 
"We no longer drink from separate water fountains, and we no longer have segregated schools," Dismukes told WSFA. "You know there's abundant work opportunities for all colors, there's abundant scholarship opportunities for all colors. So what are you asking that needs to be racially reconciled?"
Chambliss may be the first Republican lawmaker in Alabama to call for Dismukes' resignation, but others have expressed concern over his social media post and attendance at the event. 
Alabama Republican Party Chairman Terry Lathan issued a statement addressing the post, and said he believes voters should decide whether Dismukes keeps his office. 
"While Rep. Dismukes has released a statement attempting to clarify his actions as a private citizen attending a celebration of the first Grand Wizard of the Klu Klux Klan, Alabamians hold their elected officials to a high standard of actions. So does the Republican Party," Lathan said in the statement. 
"Rep. Dismukes offered no explanation for why he participated in a birthday celebration of Nathan Bedford Forrest. Additionally, I find his statement to be shallow in understanding why his activities are deeply offensive to so many Alabamians. His constituents will be the final decision-makers of his political future."