Poll: Majority of Alabamians support permits, background checks, for conceal hand guns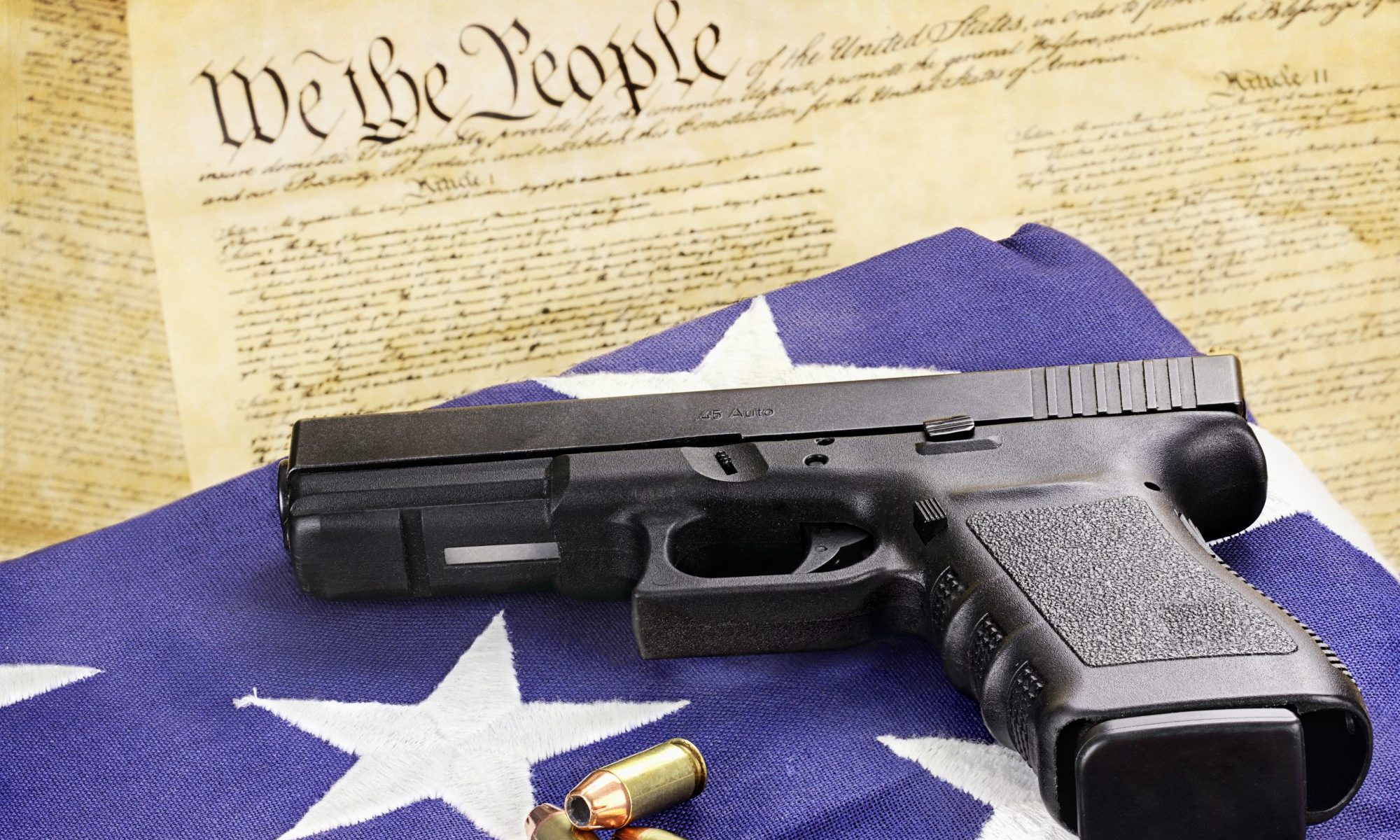 A new poll shows that the majority of Alabamians support the state's current system on guns, which requires people to undergo a background check to obtain a permit to carry a concealed, loaded handgun in public.
Results showed that 71 percent of Alabama voters oppose removing the requirement for a permit, and 87 percent of Alabama voters support requiring a background check to attain a permit to carry a concealed handgun in public.
The Survey USA poll was released by Everytown for Gun Safety Action Fund and the Alabama chapter of Moms Demand Action for Gun Sense in America in response to Senate Bill 4, which would allow people to carry a hidden, loaded gun without a permit or background check.
The Senate Tourism Committee will likely vote on the bill on Monday.
"As a responsible gun owner, I know that when we remove the permitting system that keeps our communities safe, no one wins," said Judy Taylor, a volunteer with Moms Demand Action for Gun Sense in America.
The poll also found that 62 percent of Alabamians would be less likely to support Gov. Kay Ivey in the next election if she signed legislation removing Alabama's permit requirement.
All issues showed support from both Republicans and Democrats. Eighty-seven percent of Republicans surveyed said they support requiring a background check to obtain a permit to conceal carry a gun. Eighty-three percent of gun owners also agreed.
According to the U.S. Center for Disease Control, Alabama currently has the second highest rate of firearms deaths in the country.
With other states like Missouri passing similar bills only to see gun violence increase, a similar fate could be in store for Alabama if the bill passes.
In addition to releasing this poll, Mom Demand Action for Gun Sense in America had almost 100 volunteers and several law enforcement officials from across the state travel to the Capitol to voice their opposition to the bill last week.
Sheriffs from Montgomery, Lee and Marion Counties traveled with them to note that the passage of the bill would make it harder for law enforcement to protect Alabamians from gun violence.
"We proudly stand with dozens of sheriffs from across the state who oppose this bill, and we urge lawmakers to listen to the people we have entrusted to keep our communities safe," Taylor said.
SurveyUSA interviewed 1,200 Alabamians between April 2 and April 5. Of those polled, 984 are registered to vote. Of the registered voters, 826 reported having voted in the November 2016 general election.
Print this piece
Brooks, Palmer join lawsuit against House's proxy voting rule change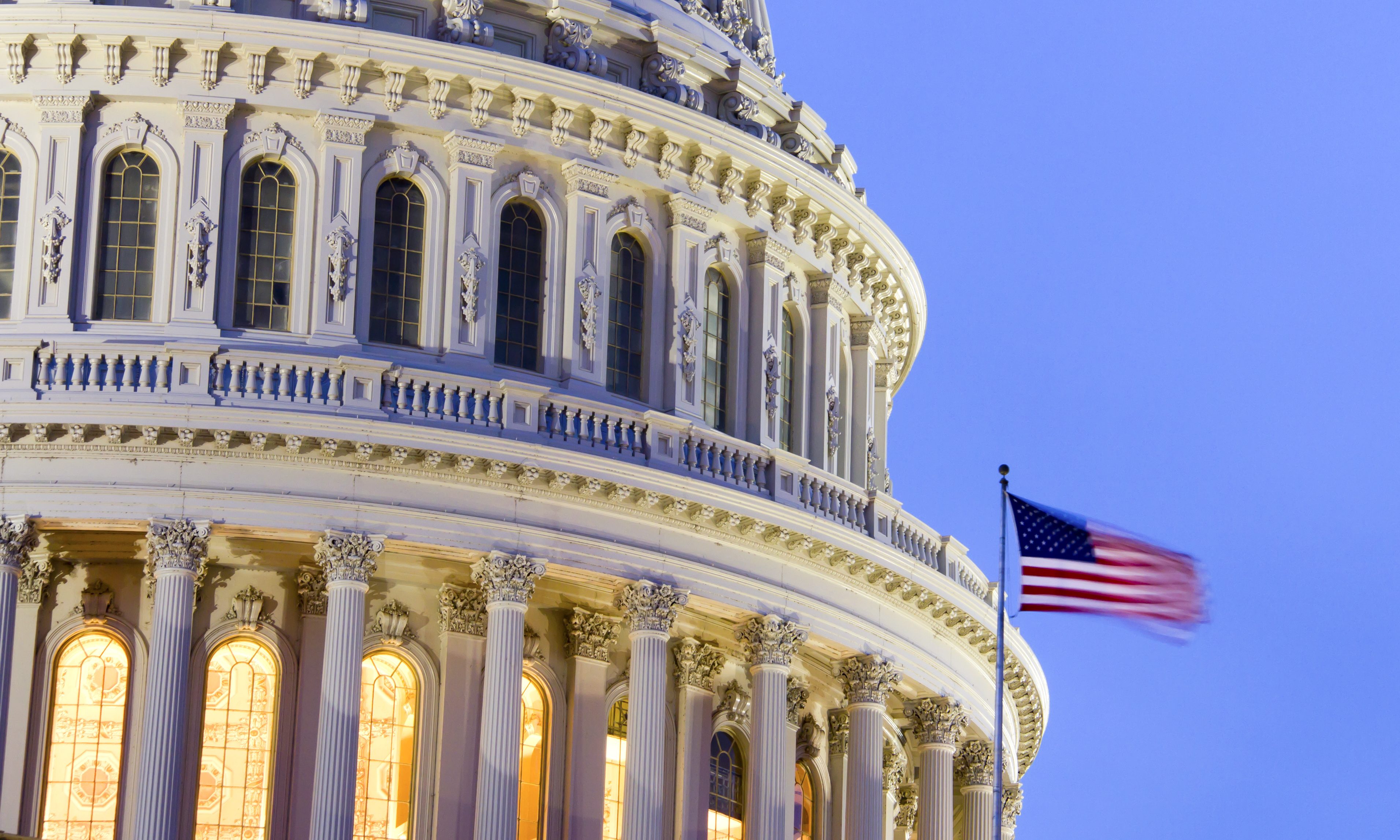 U.S. Rep. Gary Palmer, R-Hoover, and Mo Brooks, R-Huntsville, have joined constituents and members of the House Republican Conference as plaintiffs in a lawsuit challenging the constitutionality of a recently passed resolution that allows representatives to cast votes for themselves and others on the House floor, known as proxy voting.
The rule change was supported largely by Democrats along party lines who said it was needed during the pandemic to protect the health and safety of members of Congress.
"This rule change is not a mere procedure change, but a direct assault on the Constitution and over 200 years of precedent," Palmer said. "The Constitution requires that Congress assembles. There is no emergency so great that Congress cannot meet to do its job of representing the people."
Brooks said the proxy voting scheme is not only "unprecedented and antithetical" to the job of a House member, but it is also "blatantly unconstitutional."
"Article 1, Section 5 of the Constitution requires that a 'a Majority of each (House of Congress) shall constitute a Quorum to do Business; . . . and (each House) may be authorized to compel the Attendance of absent Members,'" Brooks said. "The Constitution requires that the House assemble a majority of its Members to conduct business, and there is no more serious House business than voting."
Palmer said members of Congress should rise to the challenge of the pandemic and meet in person.
"Our history is littered with wars, pandemics, and attacks on American soil, but none of that has ever prevented Congress from meeting to do the people's business," Palmer said. "The current public health crisis should not change that precedent. Precautions can be taken, but Congress must show up to work like everyone else."
House Republican Leader Kevin McCarthy of California is the leader of the proxy vote lawsuit. Alabama Congressman Bradley Byrne, R-Montrose, is already one of the plaintiffs.
"The Constitution is clear that a majority must be present for the House to conduct business," Byrne said. "Speaker Pelosi's attempt to allow Democrats to cast multiple 'proxy' votes for their colleagues is a blatant violation of the Constitution. Under rules adopted last week, as few as 22 Democrats could claim a quorum and win a vote against all 197 Republicans. This scheme gives Pelosi and her lieutenants complete and dangerous unconstitutional powers. If Democrats won't show up to vote, they should turn the speaker's gavel over to Leader McCarthy and the Republicans who are actually willing to show up and work for the people they represent."
"This week, House Democrats will break over 230 years of precedent and allow Members of Congress to vote by proxy on the House floor," Leader McCarthy said. "This is not simply arcane parliamentary procedure. It is a brazen violation of the Constitution, a dereliction of our duty as elected officials, and would silence the American people's voice during a crisis. Although I wish this matter could have been solved on a bipartisan basis, the stakes are too high to let this injustice go unaddressed. That is why, along with other members of the House and our constituents, I have filed a lawsuit in federal court to overturn Speaker Pelosi's unconstitutional power grab."
The Republican plaintiffs point out that in the last 231 years, the House of Representatives has never permitted a member to vote by proxy from the floor of the chamber. This includes during the Yellow Fever of 1793, the Civil War, the burning of the Capitol during the War of 1812, the Spanish Flu of 1918 and 9/11.
The GOP plaintiffs claim that voting by proxy is flatly prohibited by the Constitution.
Article I, Section 4, Clause 2 states: "The Congress shall assemble at least once in every Year, and such Meeting shall . . . ." o Article I, Section 5, Clause 1 states: "Each House shall be the Judge of the Elections . . . and a Majority of each shall constitute a Quorum to do Business; . . . and may be authorized to compel the Attendance of absent Members." o Article I, Section 6, Clause 1 states: "The Senators and Representatives . . . shall . . . be privileged from Arrest during their Attendance at the Session of their respective Houses" • The constitution clearly contemplates the physical gathering together of representatives as a deliberative body. As the Supreme Court has held, to constitute a "quorum" necessary to "do business," the Constitution requires "the presence of a majority, and when that majority are present the power of the house arises." United States v. Ballin, 144 U.S. 1, 6 (1892)
The plaintiffs have filed a constitutional challenge in the D.C federal district court seeking to enjoin the use of proxy voting in the United States House of Representatives.
Congressman Mo Brooks represents Alabama's Fifth Congressional District. Congressman Gary Palmer represents Alabama's Sixth Congressional District. Alabama Democrats were unable to find candidates willing to challenge either of the two popular incumbents. Brooks did defeat a Republican challenger in March.
Print this piece