Opinion | Alabama the beautiful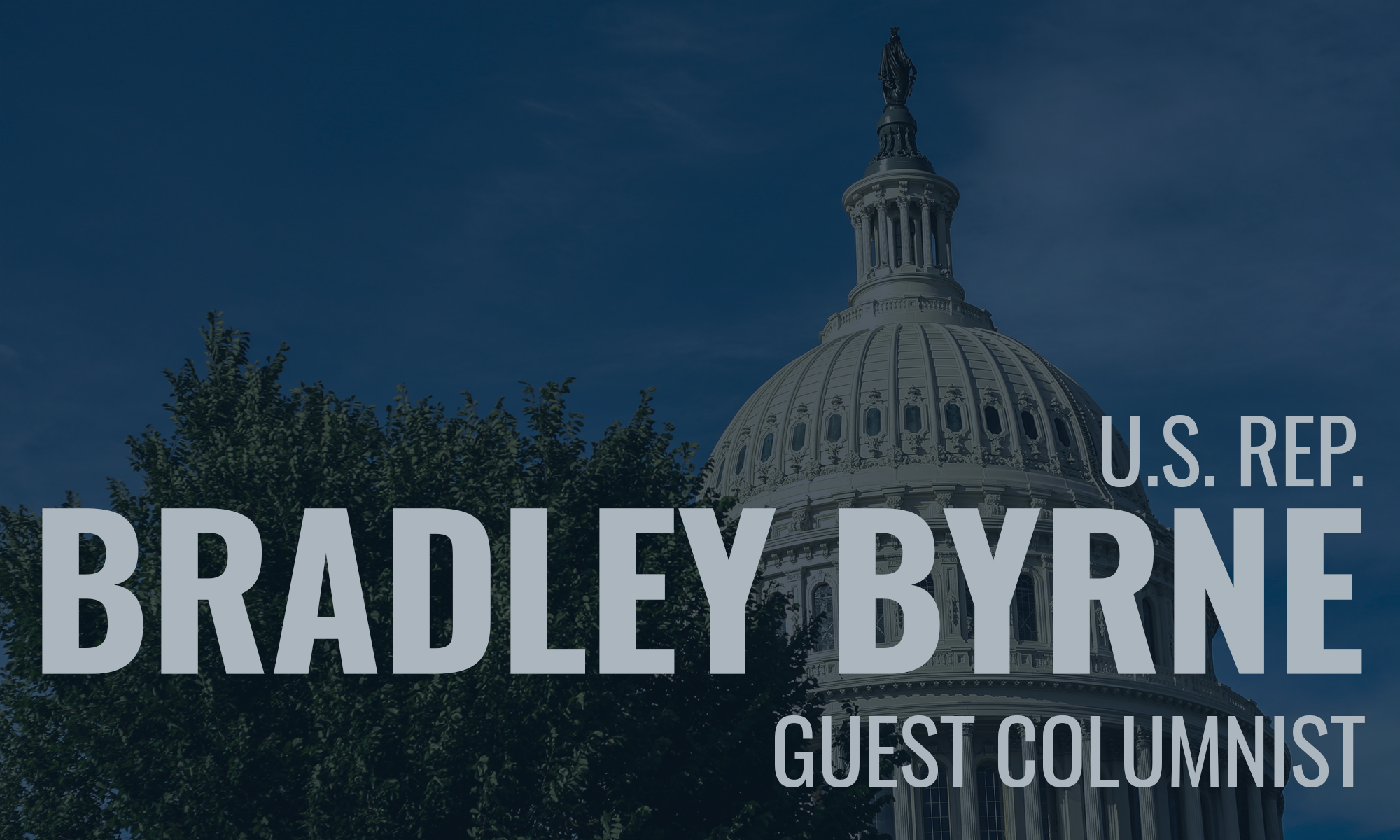 For many schools throughout Southwest Alabama, April marked Spring Break for students and teachers, and so many families take advantage of that time to get out and enjoy the great outdoors throughout our state.
As a hunter and outdoorsman, I know the importance of managing our wildlife areas and natural resources — private, family-owned and public lands — to ensure they are around for our children and grandchildren to enjoy for decades to come. That is why I have once again joined the Congressional Sportsmen's Caucus to protect and advance our national heritage of hunting, fishing, recreational shooting and trapping.
As anyone who lives here knows, along the Gulf Coast we are blessed with an amazingly diverse and important ecosystem.
This week, I will be visiting the Bon Secour National Wildlife Refuge along the Fort Morgan Peninsula to celebrate the completion of a significant land conservation effort within the Little Point Clear Unit. Bon Secour is home to countless species and is a favorite outdoor spot for many Southwest Alabamians.
Just across Mobile Bay, I'll also have the privilege of participating in the Lightning Point Restoration Project groundbreaking in Bayou La Batre, another successful coastal restoration project made possible by local leadership and public-private partnerships.
With miles of trails and plenty to do and see, I am committed to preserving these important resources and habitats for future generations.
Just here in our backyard of Southwest Alabama, we also have Gulf State Park, Meaher State Park, Fort Morgan, Fort Gaines, Frank Jackson State Park, dozens of walking trails, outdoor spaces and campgrounds.
It is up to us to take care of our area. Just a few weeks ago, Orange Beach was named the cleanest town in Alabama. What an accomplishment for Orange Beach residents!
It is also up to Congress to ensure that we take care of our natural resources as well. That is why I have continued to fight for just compensation in cases of natural disaster or human error.
The RESTORE (Resources and Ecosystems Sustainability, Tourist Opportunities, and Revived Economies of the Gulf Coast States) Act has provided funds for the cleanup from the 2010 Deepwater Horizon oil spill that greatly impacted our shores and communities. It is important that the entirety of those funds are distributed as intended to the impacted communities and that such a disaster is not repeated in the future.
Similarly, I am grateful to President Donald Trump for maintaining the funding for the Gulf of Mexico Energy Security Act (GOMESA). This legislation provides for fair compensation to Alabama by creating revenue sharing provisions used for coastal conservation, restoration and hurricane protection.
Enjoying the beauty of mother nature along the coast also means having to recover when she turns violent.
We are unfortunately all too familiar with hurricanes and other violent storms in our area. Being prepared goes a long way to riding out the storm, but it is how we recover that defines the spirit of resilience that we have here in Alabama. When the worst does happen, I always fight to ensure that the people of Alabama have access to the necessary funds and resources to recover from those natural disasters.
I have lived my whole life in Alabama, and I believe we live in the most beautiful state in the country. Whenever I am out in nature with my kids and grandkids, hunting, fishing or simply enjoying God's creation, I understand why we call it "Alabama the beautiful."
This year, as the spring turns into summer, make sure you take time to enjoy nature and get out and enjoy our parks, history and everything Alabama has to offer.
Print this piece
Opinion | Tough times show what makes our country great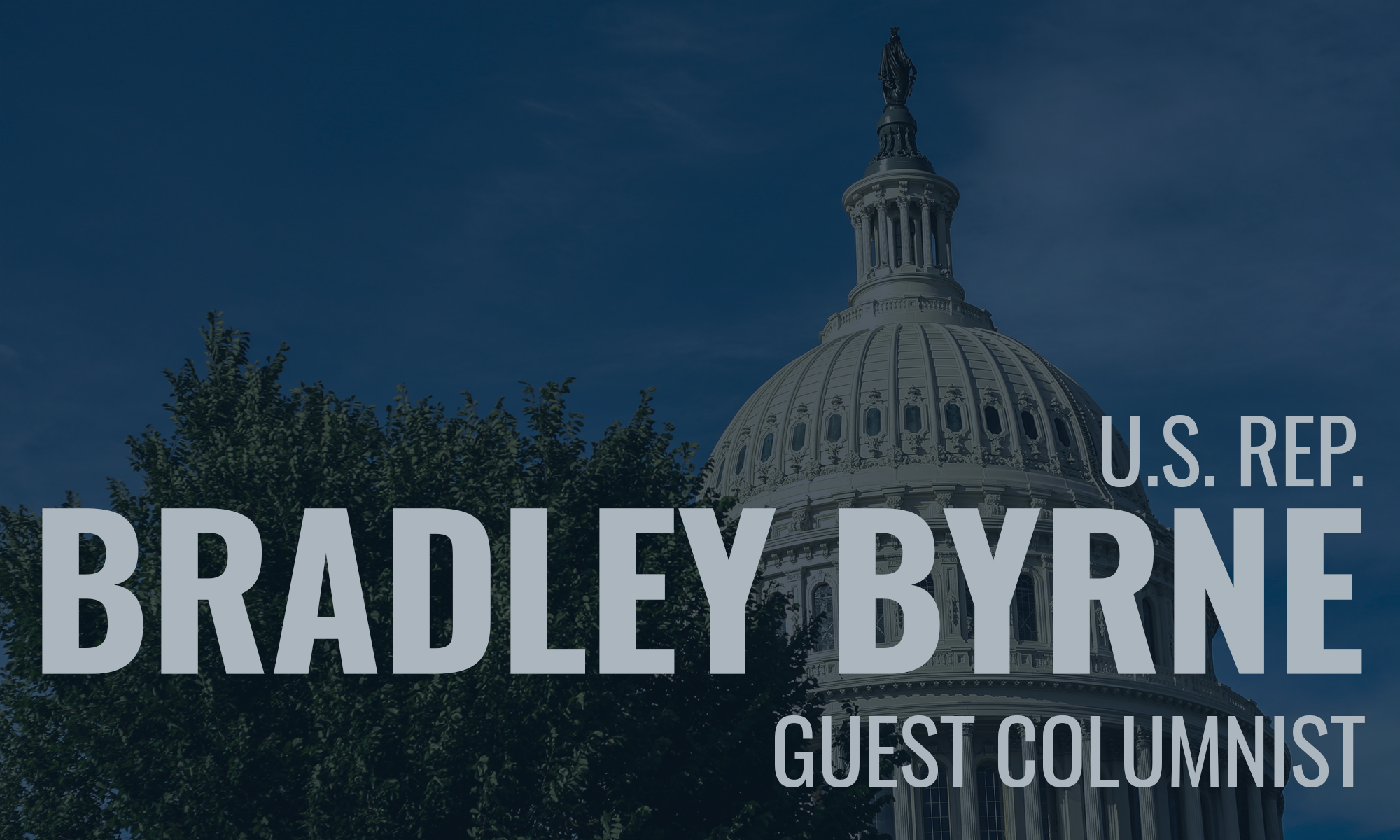 This year, during the midst of the coronavirus pandemic, Memorial Day provided an even more unique opportunity to reflect upon what makes our nation great and the shared values we hold as a people.  Though our celebrations may have been scaled down, the greatness of our country is, in many ways, more apparent in challenging times like these.
The struggles we are going through together as a nation are real and impactful.  The coronavirus overwhelmingly targets seniors and those with preexisting conditions.  As a result, nursing homes and long-term care facilities have been hit hard.  More than 36,000 residents and staff have died after coming down with Covid-19, more than a third of all deaths in our country that have been attributed to the virus.  Sadly, many of our cherished veterans have been among those lost to the virus.  Of all the tributes to those we have lost, the stories of our veterans are especially moving.
But there are bright spots in coronavirus medical research.  Testing quality and access has improved significantly.  And as we learn more about the virus, we are better able to prevent and treat Covid-19.  The hospitalization rate for those diagnosed with the virus is 3.4 percent, and the CDC estimates that 35 percent of all infected people are asymptomatic.  Taking this into account, the infection fatality rate is likely around 0.2 percent or 0.3 percent.  While that is still 2 to 3 times higher than the flu, the coronavirus is nothing like the killer some predicted early on.
Without question, the economy has taken a hit.  Unemployment levels are higher than any time since the Great Depression.  Our small businesses shed more than 11 million jobs in April.  That's more than half of the 20 million private sector jobs lost last month.  
However, Congressional action to cushion the blow has helped.  More than 4.4 million small businesses have been approved for a loan through the Paycheck Protection Program, and over $511 billion has been processed in aid.  In Alabama, at least 60,457 loans have been made for a whopping $6,136,772,466.  The bulk of this aid to small businesses must go towards employee paychecks, ensuring that more Americans are able to keep their jobs.  In addition to the Paycheck Protection Program, nearly 431,000 Economic Injury Disaster Loans have been processed to assist small businesses during this crisis.  Alabama businesses have received 4,728 EIDL loans for $376,897,450.
There is no question that small businesses will face new challenges going forward.  Evolving ways we interact with one another and patronize businesses, including new occupancy limitations, will make staying in business more difficult.  That's why it is so important for our economy to continue opening sooner rather than later.  You and I can do our part by visiting businesses and restaurants in our community.  Importantly, the foundation of our economy was strong before coronavirus spread prevention measures were enacted nationwide.  So, the country can and will rebound from this.  Prosperity will return.
One only needs to look at what is happening on the other side of the globe to be thankful for our nation.  The brutal Chinese Communist Party, whose mismanagement and dishonesty during the initial outbreak of the virus cost countless lives across the globe, is using the pandemic as an excuse to ramp up authoritarian measures.  The people of Hong Kong are suffering a loss of freedom that dwarfs the sacrifices we have made to stop the spread.
The American people have responded to crisis after crisis with resilience and togetherness, and we will do so again.  We may not have participated in all of our Memorial Day traditions, but we can still honor the fallen by treasuring the country and values they sacrificed to preserve.  That's what makes our country great.
Print this piece