Optometrists push back against survey
A recent statewide survey of 500 likely voters published by Alabama Political Reporter found that an overwhelming majority of those polled oppose a proposed change in state law that would allow individuals who are not medical doctors to perform eye surgery. Nearly 80 percent of Alabamians oppose such a move, according to the survey.
Alabamians voice grave concern over legislation that allows eye surgery by non-medical doctors
Senate Bill 114, if passed, allows optometrists to perform hundreds of eye surgeries, which are currently only permitted to be done by ophthalmologists.
Auburn-based optometrist Rob Pate said the survey is a "misrepresentation and misleading monologue from ophthalmology with their published article before that vote takes place."
"We are not seeking to expand our scope of practice to treat conditions we currently do not," said Rob Pate, the immediate past president of the Alabama Optometric Association, in testimony before the Senate. "We are not asking to take patients to the operating room. We are not seeking to treat any condition that could not be treated in our exam chairs or offices. We are simply asking you to allow us to treat the ocular disease we encounter daily with the best in technology available."
However, Dr. Stephen Kelly, president of the Alabama Academy of Ophthalmology holds a different opinion.
"The medical community in Alabama is very concerned about allowing people who do not have a medical degree and the necessary surgical experience to operate on and around the eyes," Kelly said. "The margin of error when using needles, scalpels or lasers on the eye is so small that a mistake of just one millimeter could have devastating results for the patient. The patient safety and quality surgical outcomes would be threatened if surgery were allowed by anyone who is not a medical doctor with proper training."
"We are primary care eye doctors and consider the procedures we are seeking to employ to be just that — procedures requiring no general anesthesia, no operating room, no need to delay caring for patients and bog down ophthalmologists from performing the surgeries we cannot perform," Pate said.
What is the difference between an optometrist and an ophthalmologist?
"Optometrists are eye care professionals who provide primary vision care ranging from sight testing and correction to the diagnosis, treatment and management of vision changes," according to Medical Eye Center.
An optometrist is not a medical doctor.
"An ophthalmologist is a medical doctor and differ from optometrists in their levels of training and in what they can diagnose and treat. As a medical doctor who has completed college and at least eight years of additional medical training, an ophthalmologist is licensed to practice medicine and surgery. An ophthalmologist diagnoses and treats all eye diseases perform eye surgery," according to Medical Eye Center.
"We will continue to come back to the Legislature until this passes," Pate said. "It is only a matter of time. Look across the country at the number of states that are implementing these procedures under optometry's purview. It is because this is in optometry's wheelhouse, and we are best positioned to care for these patients in a timely and effective manner."
Alabama lawmaker pre-files legislation to allow removal of Confederate monuments
If passed, the measure would permit counties and cities to relocate historic monuments currently located on public property.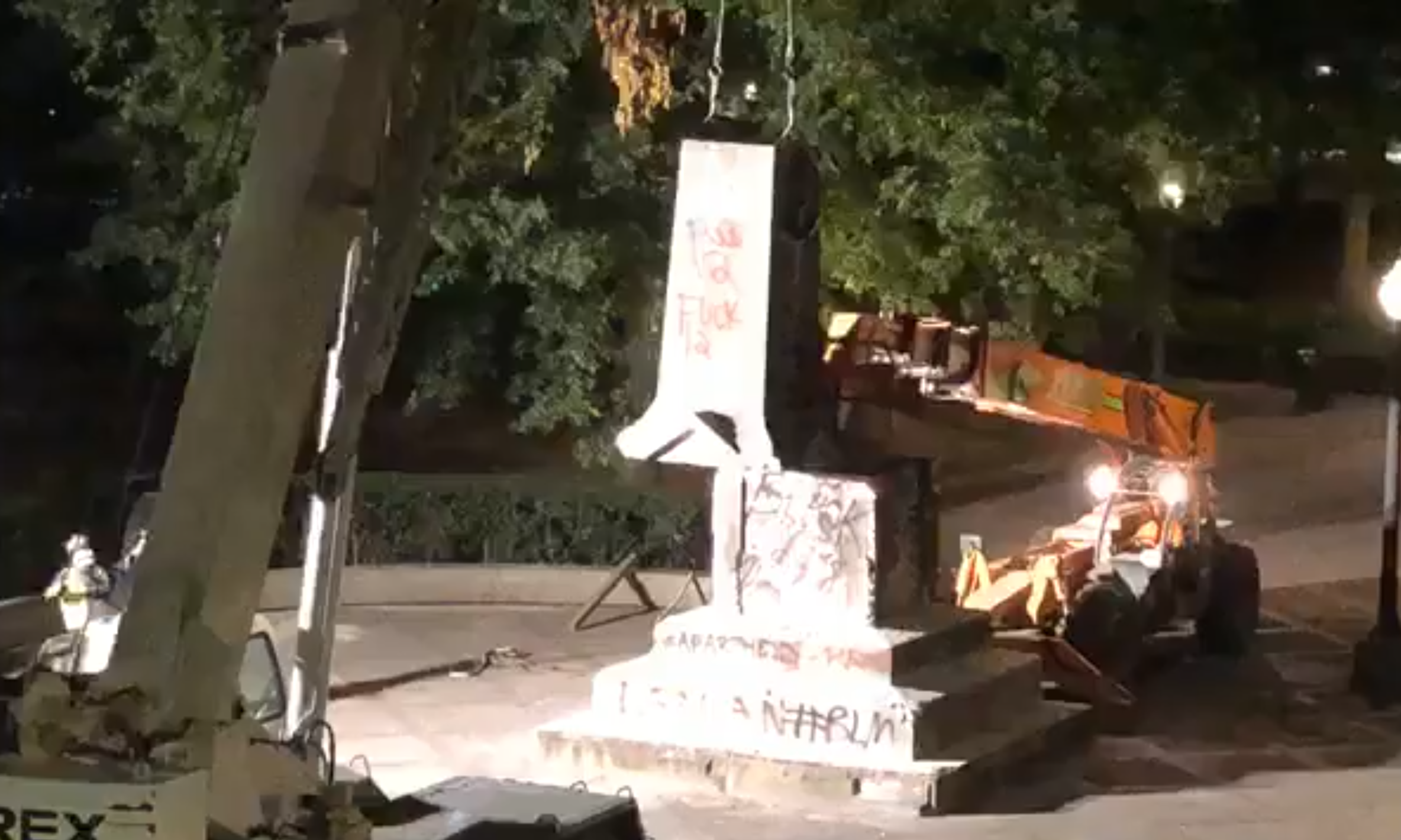 Alabama State Rep. Juandalynn Givan, D-Birmingham, introduced legislation this week in advance of the 2021 legislative session that, if passed, would permit counties and cities to relocate historic monuments currently located on public property. Givan's bill, HB8, would also provide for the relocation of historic memorials to sites appropriate for public display.
"Across the state of Alabama, citizens are calling for the removal of prominently placed statues and monuments that are insensitive or offensive to the communities that surround them," Givan said. "City and county governments must be able to address the demands of their citizens. This legislation provides a tool for local governments to safely remove these artifacts so that they can be moved to a site more appropriate for preserving or displaying the historical monument."
Removing the monuments and historical markers is currently illegal under Alabama's Memorial Preservation Act, which the state Legislature passed in 2017. Givan has been an outspoken opponent of that Republican-sponsored legislation. In 2018, Givan introduced a measure to repeal the bill that barred the removal of monuments.
"I believe HB8 can achieve bipartisan support," Givan said. "My bill seeks to balance the wishes of the people. It respects the will of communities that want the monuments removed. It also respects those who wish to preserve history. With this legislation, Confederate monuments could be relocated to a public site, like Confederate Memorial Park, whose purpose and mission is to interpret and tell these stories. When the Legislature convenes, I hope to have the support of both the House of Representatives and the Senate."
If enacted, HB8 would permit county and municipal governments to remove memorial monuments, including permanent statues, portraits and markers, located on public property in their jurisdictions. It would require a transfer of ownership of the removed monuments to the Alabama Department of Archives and History or the Alabama Historical Commission. Finally, the bill would instruct Archives and History or the Historical Commission to maintain and display monuments removed by local authorities in a location accessible for public display.
The Southern Poverty Law Center, which keeps track of Confederate monuments and memorials across the country, released an update to its Whose Heritage report, which tracks symbols of the Confederacy on public land across the United States. They report at least 30 Confederate symbols have been removed or relocated since George Floyd's death on May 25, 2020.
These include 24 monuments removed, 5 monuments relocated and the Mississippi state flag replaced. Since the Charleston church shooting in 2015, 115 total symbols have been removed from public spaces. These include 87 monuments that have been removed or relocated from public spaces. At least 78 monuments were removed and nine were relocated.
SPLC says there are still nearly 1,800 Confederate symbols on public land, and 739 of those symbols are monuments. The SPLC has prepared an "action guide" to help community activists target Confederate historical markers and memorials for removal.
President Donald Trump has denounced what he calls "cancel culture" that seeks to remove historical monuments and statutes.
"There is a growing danger that threatens every blessing our ancestors fought so hard for, struggled, they bled to secure," Trump said. "Our nation is witnessing a merciless campaign to wipe out our history, defame our heroes, erase our values, and indoctrinate our children."