Over 50 percent of Senate Republicans accepted money from Indian casino; now they want their vote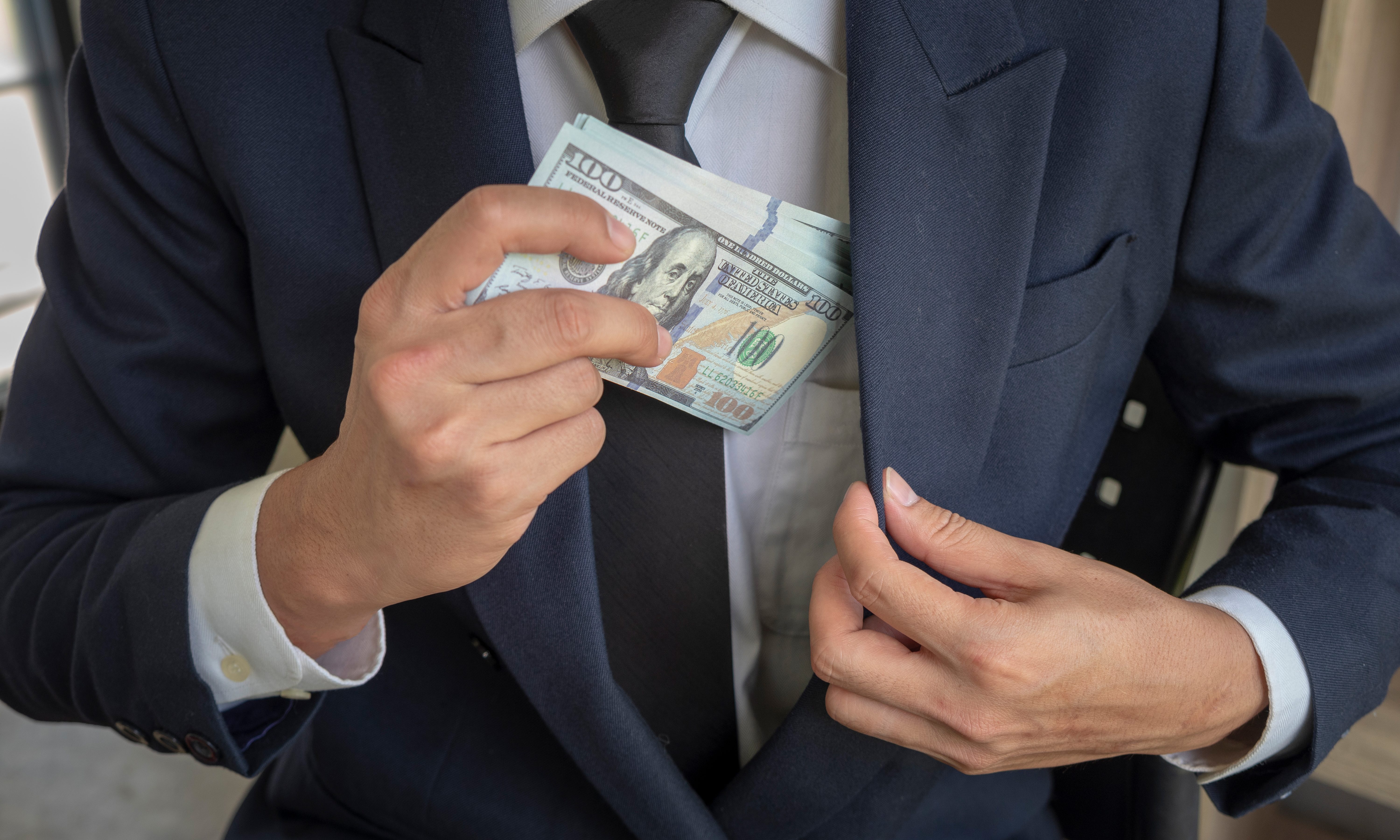 As a floor vote on a pro-Indian lottery bill nears, Republican Senate President Pro Tempore Del Marsh said he has the votes to pass the bill he is co-sponsoring along with Sen. Greg Albritton.
Marsh and Albritton are pushing a constitutional amendment that would further solidify the Poarch Band of Creek Indians gaming monopoly in the state.
Poarch Creek's tribal chief, Stephanie Bryan, has praised the duo's bill, blessing the legislation as acceptable to the tribe.
Perhaps Marsh's confidence is buoyed by the fact that over 50 percent of the Senate Republican caucus has received money from the Poarch Creeks who will see enormous gains for their gaming monopoly if the legislation is adopted.
The bill being presented by the pair provides nothing for education, outlaws pari-mutuel gaming that has existed for 40 years and will cost jobs in Macon, Greene and Jefferson Counties.
Marsh is not allowing a vote on a competing measure by state Senator Jim McClendon, which, according to a reliable study, would create tens of thousands of jobs, generate hundreds of millions in tax revenue annually and strictly regulate gaming on all but Indian lands.
Poarch Creeks operate three tax-exempt, unregulated casinos in the state. Marsh and Albritton's legislation would open the door for the Poarch Creeks to expand games played on tribal land.
Currently, the tribe operates on less than 400 acres but is planning to take 16,000 acres into trust, a move that would authorize the Indians to open casino gaming throughout the state.
Of the 27 Senate Republican lawmakers that could vote on the Marsh-Albritton bill, 16 have taken money from the Poarch Creeks in this last election cycle for a total of over $300,000.
The following Republican senators are beneficiaries of the Poarch Creeks' gambling contributions:
Greg Albritton $65,000
Will Barfoot $45,000
Chris Elliot $27,500
Garlan Gudger $25,000
Jimmy Holley $2500
Andrew Jones $10,000
Steve Livingston $10,000
Del Marsh $30,000
Arthur Orr $5,000
Randy Price $12,500
Shay Shelnutt $5,000
Larry Stutts $25,000
J.T. "Jabo" Waggoner Jr. $7,500
Cam Ward $2,500
Tom Whatley $50,000
Jack Williams $10,000
Republicans who didn't take Poarch Creek money:
Gerald Allen
Tom Butler
Donnie Chesteen
Clyde Chambliss
Sam Givhan
Jim McClendon
Tim Melson
Greg Reed
Dan Roberts
Clay Scofield
David Sessions
Marsh, as head of the Senate, has blocked efforts for a competing bill to come to the upper chamber for a vote.
He originally co-sponsored the measure put forward by McClendon but suddenly turned against that bill in favor of one that first and foremost benefits the Poarch Creeks.
APR has analyzed how the bills are different with a full breakdown here.
Governor announces $200 million "Revive Plus" small business grant program
Revive Plus is the second wave of funding for organizations with 50 or fewer employees and will award grants of up to $20,000 for expenses.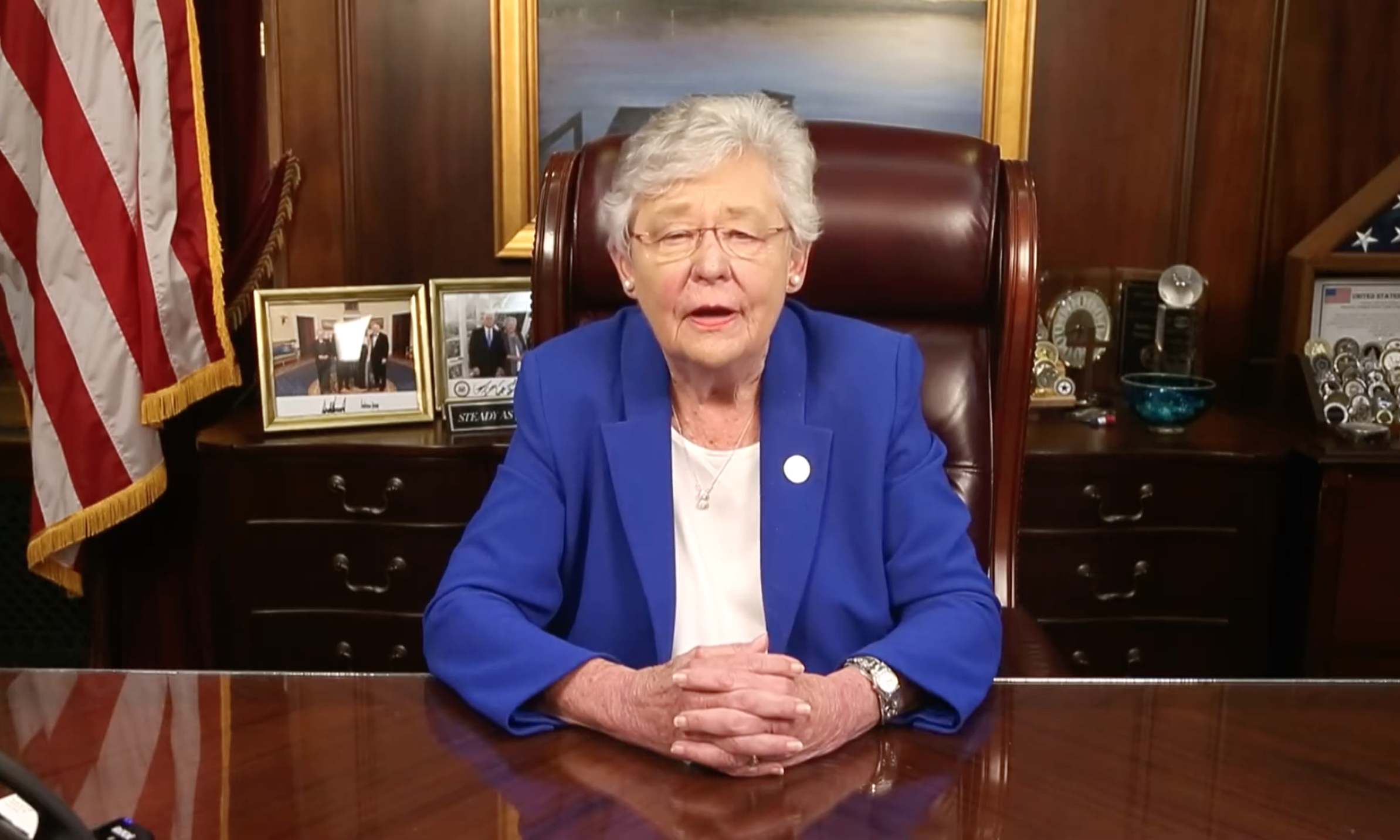 Gov. Kay Ivey on Wednesday announced Revive Plus, a $200 million grant program to support small businesses, non-profits and faith-based organizations in Alabama that have been impacted by COVID-19. Revive Plus is the second wave of funding for these organizations with 50 or fewer employees and will award grants of up to $20,000 for expenses they have incurred due to operational interruptions caused by the pandemic and related business closures.
"As the state has rolled out over $1 billion of the CARES Act monies to the individuals and businesses affected by COVID-19, it became evident the group most overwhelmingly hurt during the pandemic were the small 'mom and pop' shops," Ivey said. "A second round of assistance through Revive Plus will ensure that the small business owners who have borne the brunt of the downed economy can be made as whole as possible. As we head into the holiday season, my hope is that this will be welcome news for our businesses and help ease their burdens from what has been a very hard year."
Entities may receive up to $20,000 to reimburse qualifying expenses if they have not received federal assistance for the corresponding item they are claiming with the state of Alabama. The Revive Plus grant is in addition to any state of Alabama Coronavirus Relief Fund grant previously received, including the Revive Alabama Small Business, Non-Profit, Faith-Based, and Health Care Provider grants. There is no set cap on the number of entities that may be awarded a Revive Plus Grant. Grants will be awarded to qualifying applicants on a first-come, first-served basis until the funds are exhausted.
"The Revive Plus program is much needed in our small business economy," said Senate General Fund Chairman Greg Albritton, R-Atmore. "I commend Governor Ivey for taking this action, recapturing unspent dollars and using a proven program to bring economic relief to our small business owners."
Alabama received approximately $1.9 billion of CARES Act funding to respond to and mitigate the coronavirus pandemic. Alabama Act 2020-199 initially designated up to $300 million of the Coronavirus Relief Fund for individuals, businesses, non-profit and faith-based organizations directly impacted by the coronavirus pandemic. After the initial $100 million for small business that was reimbursed starting in July 2020, legislative leadership approved a second round of $200 million from allocations made to reimburse state government and from other grant programs that have ended with the full allocation unspent.
"This second round of funding for Alabama entities will provide much needed resources for our state's economy," said Senate Minority Leader Bobby Singleton, D-Greensboro. "I appreciate the governor and the Finance Department's work to ensure we utilize these funds to the benefit of our citizens."
Entities may access grant information and the grant application through the Coronavirus Relief Fund website. The application period for the Revive Plus Grant Program will open at noon, Nov. 23, 2020 and run through noon, Dec. 4, 2020.
"This is welcome news for small businesses, non-profits and faith-based organizations that are continuing to feel the adverse effects of the Covid-19 virus," said House General Fund Chairman Steve Clouse, R-Ozark. "Time is of the essence and I urge all qualified entities to apply as soon as possible beginning Monday, November 23rd."
A coalition of the Business Council of Alabama, the National Federation of Independent Business of Alabama (NFIB Alabama) and the Alabama Restaurant Association worked closely with the governor's office to revisit the grant program after the initial round of Revive Alabama reached the $100 million cap.
"Businesses throughout the state are working diligently to keep their employees and customers safe, all while ensuring commerce throughout Alabama continues to move," said Business Council of Alabama President and CEO Katie Britt. "Revive Plus will be essential in giving Alabama businesses access to the necessary and needed funding to keep their doors open and keep hard working Alabamians employed. Our broad coalition of businesses, associations and chambers commend Governor Ivey and her administration for putting these critical funds into the hands of businesses who need it most."
Qualifying entities must have been in business March 1, 2020, are currently in business and have a valid W-9 to apply for a Revive Plus Grant.