Committee considers bill allowing optometrists to increase their scope of practice
Wednesday, the Alabama Senate Health Committee debated a bill that would allow optometrists to add minor surgical procedures to their scope of practice.
Ophthalmologists, doctors with a medical degree who treat the eye as a specialty, oppose the legislation.
Sen. Tom Whatley, R-Auburn, is the sponsor of Senate Bill 114.
Whatley said that he has an eye condition that requires him to wear three contact lenses. Sometimes his contacts will scratch his eye in the middle of the night and he will get a minor infection. He was under the care of an ophthalmologist, but that doctor changed professions and went to law school, leaving no ophthalmologist in the Auburn area at that time.
A simple prescription cures those infections. Prior to 1994, optometrists could not give that. Now his optometrist can do that after the legislature changed the law. SB114 is similar. It allows optometrists to perform simple procedures in their offices as part of their practice. Whatley commended his optometrist for the care that he receives.
"Auburn has grown since then and now there are a couple of ophthalmologists practicing here," Whatley said.
There are many communities across this state that don't have access to ophthalmologists.
Sen. Cam Ward, R-Alabaster, asked if there were any amendments to this bill, and a couple have been proposed.
Sen. Jim McClendon, R-Springville, is the chairman of the Senate Health Committee and an optometrist.
McClendon said, "Optometry made a couple of suggestions, but medical would not meet in the middle."
Ward said, "The amendments addressed a lot of the issues that I had."
Sen. Linda Coleman-Madison, D-Birmingham, asked, "How much training do optometrists have doing surgery?"
McClendon replied, "None of the procedures covered in the bill covers anesthesia. All of the procedures would be allowed in the office or in the clinic."
To respond to questioning from Coleman-Madison, McClendon asked someone who is more current on optometry to address the committee's concerns.
Dr. Josh Driver is the President of the Alabama Optometrist Association and practices in Opp.
"Our original bill had a list of excluded surgeries and procedures that we believe should be in a doctor's office that are performed in a hospital setting," Driver said. In the proposed amendments, "We excluded Lasix and injection to treat diabetic retinopathy."
Driver said that procedures that would be allowed would be things like cleaning the lens off after cataract surgery and laser surgery to control pressure on the eye or any type of bumps on the lid that can easily be removed.
"These are very simple procedures that can be done in the office," Driver said." These are procedures that optometrists in other states perform regularly as part of their practice."
Sen. Dan Roberts R-Mountain Brook, asked, "Is there anybody that could address this from the ophthalmology perspective?"
McClendon said, "We had a public hearing on this last week."
Roberts said, "I would like to hear from the other side."
Sen. Larry Stutts, R-Sheffield said, "We already had a public hearing, and we should hear from the other side."
An ophthalmologist from Birmingham said that these are still surgical procedures, none of their optometrist colleagues have the training to perform any of them, and that is why they did not meet in the middle.
"Nothing surgical is a minor procedure," he said.
Whatley asked that SB114 be carried over until next week, because he has to attend a public hearing in the Senate Agriculture and Forestry Committee where he is the chairman.
Print this piece
Lawmaker files bill to ban treatments for transgender kids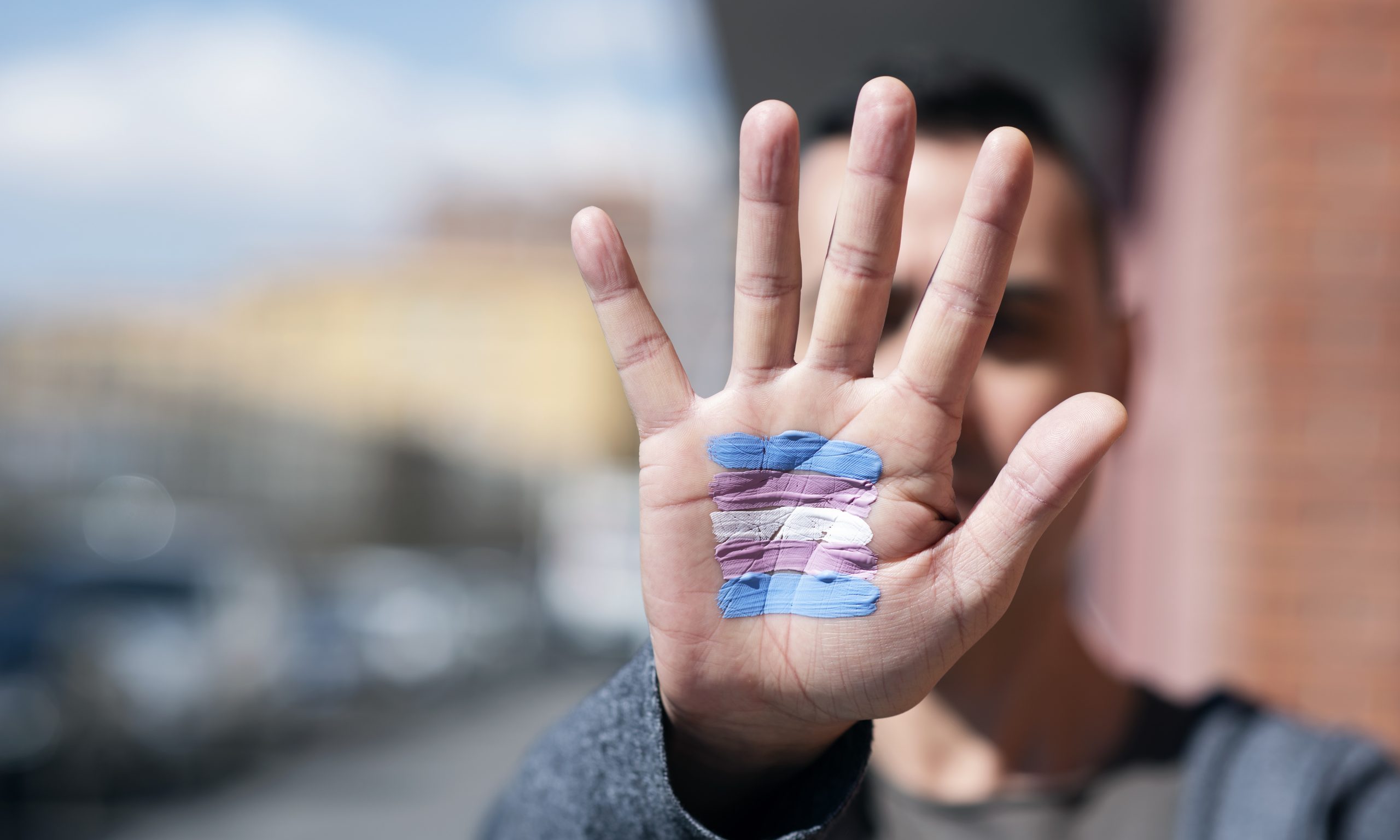 Republican Wes Allen, R-Troy, filed a bill to prevent doctors from providing hormone replacement therapy or puberty suppressing drugs to people younger than 19 who identify as transgender.
HB303, the Alabama Vulnerable Child Compassion and Protection Act,  would make it a Class C felony, punishable by up to 10 years in prison, for doctors to prescribe puberty-blocking medications or opposite gender hormones to minors. Allen's legislation would also ban hysterectomy, mastectomy or castration surgeries from being performed on minors.
"I was shocked when I found out doctors in Alabama were prescribing these types of drugs to children," Allen said in a news release. "This is something you hear about happening in California or New York but it is happening right here in Alabama and it's time we put a stop to that practice."
Allen said that children experiencing gender dysphoria are struggling with a psychological disorder and that they need therapeutic treatment from mental health professionals instead of medical intervention that would leave their bodies "permanently mutilated." 
"These children are suffering from a psychological disorder, just as someone who is suffering with bipolar disorder or schizophrenia but we treat those patients and try to help them. We should treat these psychological disorders as well."
In 2018, a policy statement from the American Academy of Pediatrics (AAP) said that:
"Transgender identities and diverse gender expressions do not constitute a mental disorder; 

Variations in gender identity and expression are normal aspects of human diversity, and binary definitions of gender do not always reflect emerging gender identities; 

Gender identity evolves as an interplay of biology, development, socialization, and culture; and

If a mental health issue exists, it most often stems from stigma and negative experiences rather than being intrinsic to the child"
The World Health Organization (WHO) announced in 2018 that it was removing "gender identity disorder" from its global manual of diagnoses and reclassify "gender identity disorder" as "gender incongruence," which is now listed under the sexual health chapter rather than the mental disorders chapter. 
In a 2018 interview, Dr. Lale Say, a reproductive health expert at the WHO, said that gender incongruence was removed from the list of mental health disorders because "we had a better understanding that this was not actually a mental health condition and leaving it there was causing stigma. So in order to reduce the stigma, while also ensuring access to necessary health interventions, this was placed in a different chapter."
In 2012, the American Psychiatric Association revised the Diagnostic and Statistical Manual of Mental Disorders (DSM) to remove the term "gender identity disorder" from the manual and add the term "gender dysphoria."
Allen's bill will be considered by the Alabama House of Representatives in the coming weeks.
Print this piece