Committee considers bill requiring local school funding follow children to public charter schools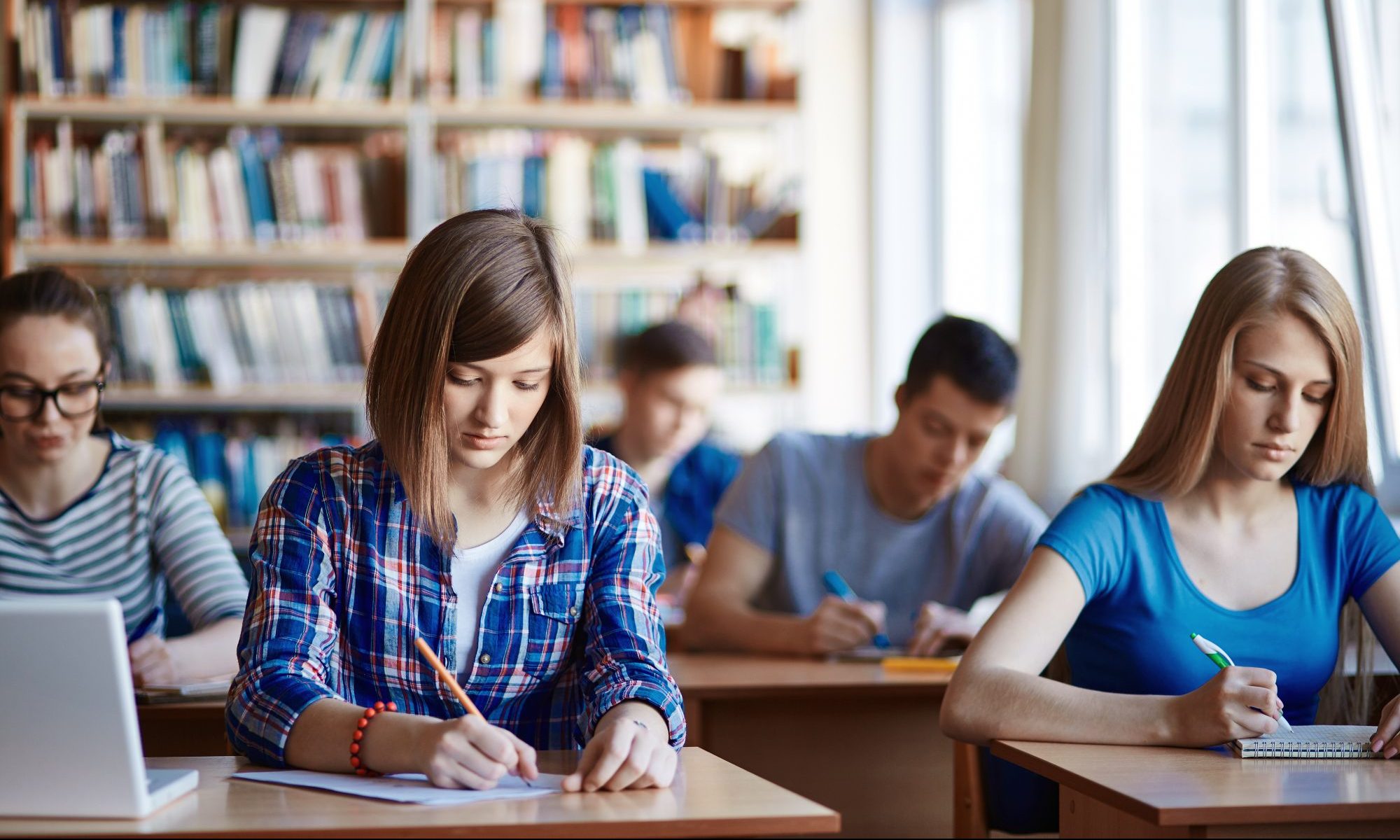 The Alabama Senate Education Policy Committee held a public hearing Wednesday on a bill that would require that more local public school funding follow children whose parents choose instead to enroll them in public charter schools instead of the local public school where the state has assigned them.
Senate Bill 311 is sponsored by Senate President Pro Tempore Del Marsh, R-Anniston. Marsh has championed more school choice in Alabama including sponsoring charter school bills in past legislative sessions.
"We passed public charter legislation," Marsh said. "There are some things on the local level where dollars are not following the child as intended."
Marsh said SB311 is focused on fixing some things that need to be fixed.
"The bill requires the state Department of Education help charter school applicants understand what kinds of local dollars are available to them," Marsh said.
Money dedicated to transportation, capital costs and debt service would not transfer.
"These are public schools," Marsh said. "Their parents are paying taxes. It was always intended for local school systems to retain some money."
State Sen. Vivian Figures, D-Mobile, asked if the charter schools can be shut down.
"If they are not making the grade, they can be shut down," Marsh said.
Marsh said it takes time for schools to become accredited, but the legislation intends for the public charter schools to become accredited.
"You know that I am against the bill," Figures told Marsh.
Opponents and proponents of SB311 took turns giving their opinions in the public hearing.
Clint Daugherty is the general counsel for the Alabama Education Association.
"AEA has no problem with charter school," Daugherty claimed. "AEA, however, has problem with some bad charter schools."
Daugherty said existing charter schools legislation sets a cap at 10 million as the most money that can follow the child. In this bill, "that cap is out of play."
J. J. Wedgworth is the superintendent of University Charter School in Livingston.
"University Charter School is a school designed by the community for the community," Wedgworth said. "We serve a very high need."
UCS has 300 students and growing. It is 55 percent black and 45 percent white.
"SB311 is very important to rural charter schools," Wedgworth said. "University Charter Schools deserve access to local school funds."
Wedgworth said that the Sumter County Public Schools have spent most of their local money on capital improvements so UCS won't be able to access those funds under SB311, but they understand the importance of SB311 for the charter schools that come after them.
Ryan Hollingsworth is the executive director of the School Superintendents Association of Alabama.
"I have concerns about the local school revenues," Hollingsworth said. "These are decisions made at the local level because they see the importance of education, because they support their local schools."
Hollingsworth said this bill would ignore the local control.
"We already have a charter school commission in Montgomery that can create charter schools without any local control," Hollingsworth said. "If a student in Vestavia Hills chooses to go to a public charter school in Shelby County, those local taxes would follow him out of the city and county."
"I ask you to oppose SB311," Hollingsworth asked the legislators.
Tyler Barnett is a seventh grade student at University Charter School.
"Sending me to University Charter School is one of the best things [my parents] could have done for me," Barnett said. "We take pride waking up each day and putting on our UCS uniform."
"At UCS, I am not just a student, but a contributing member of the community," Barnett told the committee. "I believe that choice forever changed my path in life."
Vic Wilson is the executive director of the Council for Leadership in Alabama Schools.
"We are not opposed to charter schools at all," Wilson said. "I was superintendent at Hartselle City Schools. We had 600 students that chose to come to Hartselle that did not live in the Hartselle school district. Local funds did not follow those students."
"I can not support this bill," Wilson said. "Charter schools should be state money only."
Rochelle Tolliver is a middle school teacher at University Charter School.
Tolliver spoke in support of SB311 in order to express the need for equal funding.
"I see the need with clarity," Tolliver said. "I see the sacrifices that parents make to send their children to UCS,"
Tolliver said. "That every student in Alabama should receive proper funding no matter which school they choose to attend."
"I am concerned any time that we have an education budget that is not providing the transportation funding even to the level of the 2008 budget," said State Sen. Rodger Smitherman, D-Birmingham.
"We are giving computers to students that do not have a hot spot," Smitherman said. "They have a computer and no way to use it. We have students with no books. Now, we are talking about getting all the local funding and sending that to the charter schools."
"You are going to have cities that are going to have to send money to schools in another city," Smitherman said. "I am going to vigorously oppose this."
Figures said she is opposed to this but told the dozens of students, teachers, parents and administrators from UCS that she is not against them.
Figures said Alabama has never properly funded public education.
Smitherman said when the Legislature passed the original charter schools bill, she opposed taking funds from existing funds to these new entities we created.
"Those dollars are raised for the benefit of the student," said State Sen. Jim McClendon, R-Springville. "I don't see that it makes any difference if they cross a county line. The whole purpose of having the tax is to support the education of the student."
"I want to thank all of the students and faculty who took time to come here today," Marsh said.
Marsh said that SB311 is needed because things have been done to keep local funds from flowing.
"That is taxpayers money," Marsh said. "Your money should go there for your child."
Marsh said the difficulty of public charter schools to receive the local funds they are supposed to get is one of the roadblocks that have been thrown up to keep public charter schools from being created.
The Education Policy Committee will vote on SB311 next week.
Print this piece
UAH researchers and the world's fastest supercomputer join the fight against the COVID-19 virus
More and more of Alabama's brainpower is being redirected into fighting the novel coronavirus that causes COVID-19.
Dr. Jerome Baudry is a professor in the Department of Biological Sciences at the University of Alabama at Huntsville. Dr. Baudry and his lab are involved in a project that is using the Oak Ridge National Laboratory's Summit supercomputer to examine compounds to fight the virus that has already killed 34,807 people as of early Monday morning.
The compounds under review include drugs already available with safe profiles, as well as natural products. Compounds identified as possible future drugs will also be studied.
"We are at this point focusing on repurposing existing drugs," Dr. Baudry said. "That is, to take existing drugs from the shelf and find which ones are active against either the virus itself or can help in treating or mitigating the effects of infection in the severe cases."
Dr. Baudry said that about 30 researchers are involved in the project, and are working around the clock. The group is studying how the virus ticks, including how it expresses proteins, for clues on how to defeat it.
"We can use high performance computers and supercomputers to look at the entire genome of the virus, see everything the virus' genome is making and build computational models of all these proteins, and repeat the repurposing process for each of these proteins," Dr. Baudry said.
Scientists in the group are starting with some proteins on the surface of the virus in an attempt to prevent it from infecting human cells.
"We are also looking at some of the proteins that allow the virus to replicate itself when it is inside the human cell in order to block this process, a bit like for many anti-AIDS drugs," Dr. Baudry explained. "But we will expand to pretty much everything in the virus' genome that can be targeted by a drug."
Oak Ridge National Laboratory's 200 petaflop supercomputer allows researchers unprecedented access to solving this and some of the world's other most pressing challenges.
Researchers have a databases about virtually all existing drugs, natural products or molecules that may not have been tested yet as drugs. There are thousands of them. Then they build virtual models of these compounds using the laws of physics and chemistry to calculate their composition and arrive at a very detailed computational description.
"Then we look at the virus' genome," Dr. Baudry said. "We have to build models for all the virus' proteins, again describing all the atoms, their properties, how they move together, etc."
The supercomputers then compute how the atoms of a possible drug will interact with the atoms of the virus' proteins.
"It's like doing a test tube experiment to see if a possible drug will bind to the protein, except that we perform this in a virtual test tube using our computers," Baudry explained.
Economic developer Dr. Nicole Jones explained to the Alabama Political Reporter, "Researchers across Alabama are working around the clock to assess potential treatment for the novel COVID-19. The University of Alabama in Huntsville (UAH) and Dr. Baudry are using technology, the Oak Ridge National Laboratory's Summit supercomputer, to examine compounds from safe, existing drugs as well as natural products. Repurposing existing drugs is a strategy that can expedite the process if a potential cure or treatment is found. The drugs are already on the shelf, why not test them to see if they can be useful? The high performance computers and supercomputers allow researchers to examine the entire genome of the virus and how it reacts. UAH's latest announcement is another example of the brainpower we have in Alabama and our state's commitment to combating this pandemic."
UAB, Southern Research Institute, Hudson Alpha, and Alabama biotech firms are also working on finding drugs that will treat COVID-19 as well as hoping to develop a vaccine to prevent it.
Print this piece