Committee considers bill requiring local school funding follow children to public charter schools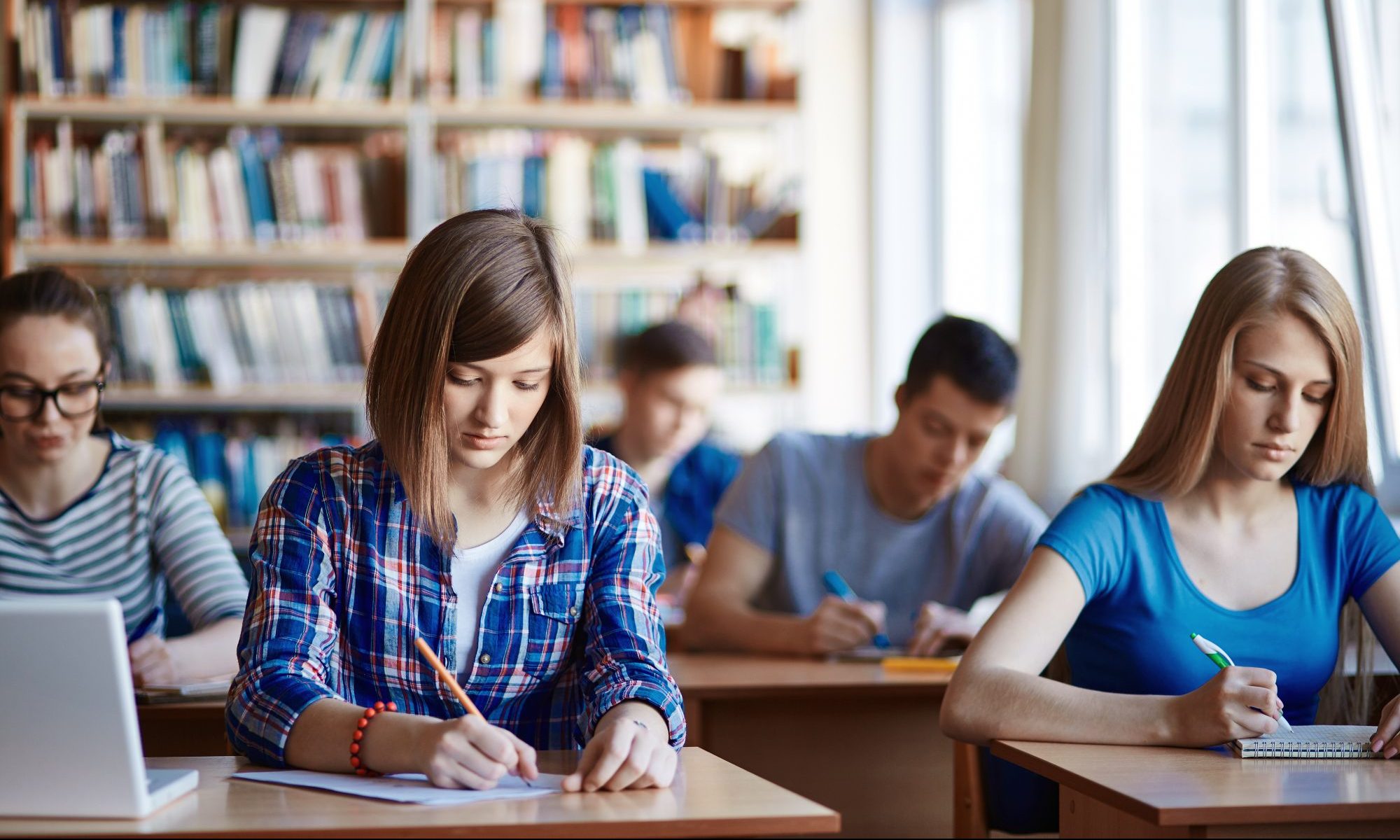 The Alabama Senate Education Policy Committee held a public hearing Wednesday on a bill that would require that more local public school funding follow children whose parents choose instead to enroll them in public charter schools instead of the local public school where the state has assigned them.
Senate Bill 311 is sponsored by Senate President Pro Tempore Del Marsh, R-Anniston. Marsh has championed more school choice in Alabama including sponsoring charter school bills in past legislative sessions.
"We passed public charter legislation," Marsh said. "There are some things on the local level where dollars are not following the child as intended."
Marsh said SB311 is focused on fixing some things that need to be fixed.
"The bill requires the state Department of Education help charter school applicants understand what kinds of local dollars are available to them," Marsh said.
Money dedicated to transportation, capital costs and debt service would not transfer.
"These are public schools," Marsh said. "Their parents are paying taxes. It was always intended for local school systems to retain some money."
State Sen. Vivian Figures, D-Mobile, asked if the charter schools can be shut down.
"If they are not making the grade, they can be shut down," Marsh said.
Marsh said it takes time for schools to become accredited, but the legislation intends for the public charter schools to become accredited.
"You know that I am against the bill," Figures told Marsh.
Opponents and proponents of SB311 took turns giving their opinions in the public hearing.
Clint Daugherty is the general counsel for the Alabama Education Association.
"AEA has no problem with charter school," Daugherty claimed. "AEA, however, has problem with some bad charter schools."
Daugherty said existing charter schools legislation sets a cap at 10 million as the most money that can follow the child. In this bill, "that cap is out of play."
J. J. Wedgworth is the superintendent of University Charter School in Livingston.
"University Charter School is a school designed by the community for the community," Wedgworth said. "We serve a very high need."
UCS has 300 students and growing. It is 55 percent black and 45 percent white.
"SB311 is very important to rural charter schools," Wedgworth said. "University Charter Schools deserve access to local school funds."
Wedgworth said that the Sumter County Public Schools have spent most of their local money on capital improvements so UCS won't be able to access those funds under SB311, but they understand the importance of SB311 for the charter schools that come after them.
Ryan Hollingsworth is the executive director of the School Superintendents Association of Alabama.
"I have concerns about the local school revenues," Hollingsworth said. "These are decisions made at the local level because they see the importance of education, because they support their local schools."
Hollingsworth said this bill would ignore the local control.
"We already have a charter school commission in Montgomery that can create charter schools without any local control," Hollingsworth said. "If a student in Vestavia Hills chooses to go to a public charter school in Shelby County, those local taxes would follow him out of the city and county."
"I ask you to oppose SB311," Hollingsworth asked the legislators.
Tyler Barnett is a seventh grade student at University Charter School.
"Sending me to University Charter School is one of the best things [my parents] could have done for me," Barnett said. "We take pride waking up each day and putting on our UCS uniform."
"At UCS, I am not just a student, but a contributing member of the community," Barnett told the committee. "I believe that choice forever changed my path in life."
Vic Wilson is the executive director of the Council for Leadership in Alabama Schools.
"We are not opposed to charter schools at all," Wilson said. "I was superintendent at Hartselle City Schools. We had 600 students that chose to come to Hartselle that did not live in the Hartselle school district. Local funds did not follow those students."
"I can not support this bill," Wilson said. "Charter schools should be state money only."
Rochelle Tolliver is a middle school teacher at University Charter School.
Tolliver spoke in support of SB311 in order to express the need for equal funding.
"I see the need with clarity," Tolliver said. "I see the sacrifices that parents make to send their children to UCS,"
Tolliver said. "That every student in Alabama should receive proper funding no matter which school they choose to attend."
"I am concerned any time that we have an education budget that is not providing the transportation funding even to the level of the 2008 budget," said State Sen. Rodger Smitherman, D-Birmingham.
"We are giving computers to students that do not have a hot spot," Smitherman said. "They have a computer and no way to use it. We have students with no books. Now, we are talking about getting all the local funding and sending that to the charter schools."
"You are going to have cities that are going to have to send money to schools in another city," Smitherman said. "I am going to vigorously oppose this."
Figures said she is opposed to this but told the dozens of students, teachers, parents and administrators from UCS that she is not against them.
Figures said Alabama has never properly funded public education.
Smitherman said when the Legislature passed the original charter schools bill, she opposed taking funds from existing funds to these new entities we created.
"Those dollars are raised for the benefit of the student," said State Sen. Jim McClendon, R-Springville. "I don't see that it makes any difference if they cross a county line. The whole purpose of having the tax is to support the education of the student."
"I want to thank all of the students and faculty who took time to come here today," Marsh said.
Marsh said that SB311 is needed because things have been done to keep local funds from flowing.
"That is taxpayers money," Marsh said. "Your money should go there for your child."
Marsh said the difficulty of public charter schools to receive the local funds they are supposed to get is one of the roadblocks that have been thrown up to keep public charter schools from being created.
The Education Policy Committee will vote on SB311 next week.
Print this piece
South Alabama medical residents work alongside Orange Beach first responders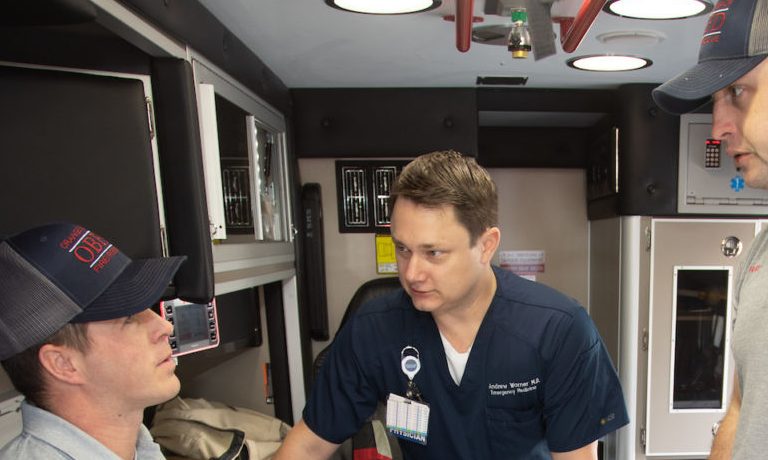 Residents in USA Health's Emergency Medicine Residency Program are given the opportunity to rotate with emergency medical services (EMS) in Orange Beach. The residents are stationed at the Orange Beach Fire Department giving resident physicians the experience of responding to emergency calls alongside paramedics and firefighters.
Paul Henning, M.D. is the associate program director of the Emergency Medicine Residency Program at USA Health and medical director of Orange Beach Fire/Rescue.
"The expertise that a patient gets in the field can determine outcomes," Henning explained. "It bridges the gap between the physician and the paramedic. Seldom, if ever, do physicians have this kind of exposure to prehospital emergency services. It also gives the physician more perspective of what the paramedics are doing in the field. If we have an opportunity to improve the prehospital scope of practice, then we have accomplished our goals."
Henning also serves as an associate professor of emergency medicine at the University of South Alabama College of Medicine.
He said that it is vital that physicians understand what happens in the prehospital stage of care.
The innovative program was established in July 2019.
Andrew Warner, M.D., took a nonlinear path to emergency medicine. Dr. Warner is a former Green Beret, who served with the U.S. Army 5thSpecial Forces Group on tours in Iraq and Afghanistan.
Following his military service, he went on to earn his medical degree from the University of Cincinnati College of Medicine. He completed his residency training in family medicine at USA Health and started in the emergency medicine program as a second-year resident.
Warner expressed his great respect for the Orange Beach first responders, who "epitomize true dedication to patient care and outcomes."
"I have further learned to appreciate just how critical those precious seconds in the prehospital setting are for patient survivability," Warner added.
Justin Thomas, M.D. is a second-year emergency medicine resident and was the first USA Health resident to rotate in Orange Beach. Thomas said that the experience opened his eyes to the constraints paramedics endure while working in the field, particularly when responding to calls in rural areas of the county.
"There are locations they respond to that may be in the middle of the woods, or down a dirt road someone only goes down once every couple of weeks," Thomas said. "They have to lug their supplies and the stretcher to the house, assess and care for the patient, and then bring them to the ambulance."
The medics are limited by the supplies and tools they have with them, Thomas said. "It's much different being at a hospital with all the resources at your disposal versus working from an ambulance with limited capabilities."
Thomas earned his medical degree from the American University of the Caribbean. He took a nontraditional route to emergency medicine. As a resident in USA Health's Family Medicine Residency Program, he rotated in the emergency department at University Hospital and was attracted to the field.
After graduating from his family medicine residency in June 2019, Thomas was offered a spot in the new Emergency Medicine Residency Program. Dr. Thomas was given approval from the American Board of Emergency Medicine to start as a second-year because of his months of training in emergency medicine during his family medicine residency.
Economic developer Dr Nicole Jones told the Alabama Political Reporter, "Response time is critical, especially in rural areas and areas that have longer distances to medical facilities than urban counterparts. The partnership between USA Health emergency medicine residency program and Orange Beach paramedics and fire rescue is a win-win situation. Both parties learn from one another and gain a deeper understanding of the pre-hospital setting, and most importantly, having professionals available in emergency situations with unique skill sets can ultimately save more patients' lives."
The partnership is mutually beneficial for USA Health's emergency medicine residency program and Orange Beach's paramedical and fire-rescue services. By adding the resident physicians the paramedics are able to provide a higher level of care to patients.
"I love to hear the interaction between our staff and the residents," said Orange Beach Fire Chief Mike Kimmerling. "Even when they're not running calls, there is a tremendous amount of knowledge being transferred in their conversations."
The residents gain more diversity of exposure in Orange Beach than in a larger city like Mobile, Henning said. "Most fire and rescues in large cities are close to hospitals, so the transport time is usually 10 minutes or less, whereas in Orange Beach the time could be significantly longer. When they are able to render care for a longer period of time, they have the chance to sharpen their skills and have more patient exposure."
Dr. Henning said that Orange Beach also gives the residents the unique experiences of working on fire and rescue boats.
Henning said that before starting the EMS rotation, the residents are required to be fully licensed by the state and to have completed an online medical direction course. If any questions or concerns arise, Henning and other emergency medicine attending physicians with USA Health are always available to provide their medical direction. Residents cannot start the EMS rotation until their second year. As the first class of residents graduate to their second year, six residents will rotate throughout the academic year. Third-years have the option to do an additional EMS rotation.
(Based on original reporting by USA Health's Lindsay Lyle.)
Print this piece