Jones backs Biden for president, sparking criticism from ALGOP
Sen. Doug Jones, D-Alabama, quickly endorsed his longtime friend and former Vice President Joe Biden for president Thursday, just hours after Biden announced his plans to run for the Democratic Party nomination in 2020.
Jones said on Twitter Thursday he would be supporting Biden's campaign.
The quality that makes Joe stand out is his ability to bring people together to find common ground while standing up for what he believes is right. We need to listen to each other & get things done for working people. Joe can, and will, do that. That's why I support Joe Biden. https://t.co/vxnLQu0XDZ

— Doug Jones (@DougJones) April 25, 2019
Biden formally joined a crowded field of Democratic hopefuls Thursday, posting a video to his social media account announcing the campaign. Biden was quick to hit President Donald Trump for his response to the deadly clashes between white supremacists and counter-protestors in Charlottesville, Virginia, in 2017.
Biden said Trump's comments about there being "very fine people" on both sides were what solidified his decision to run for president for the third time. He ran first in 1988 and again in 2008.
It's long been reported that Biden was seriously considering running for the nomination, but he waited until more than 20 Democrats announced their intentions to run.
Regardless, it's no surprise that Jones came out quickly in support of Biden. Two have a long history.
Biden and Jones first met nearly 43 years ago when Biden — then a first-term senator from Delaware — came to Alabama to speak at a law school, where Jones introduced him.
Jones later went to work for Alabama U.S. Sen. Howell Heflin. While working for Heflin, Jones was assigned to the Judiciary Committee staff, where he worked hand-in-hand with Biden, the chairman of that committee.
When Biden first ran for president in 1988, Jones served as the co-chairman of his campaign in Alabama. When he ran again in 2008, Jones was a fundraiser and organizer for him in the South.
Biden later repaid the favor in 2017, when the former vice president became Jones' most prominent supporter in the U.S. Senate special election that pitted Jones against former Alabama Chief Justice Roy Moore.
"I promised Doug I would campaign for him or against him, whichever one would help him most," Biden said jokingly in October 2017. "Doug possesses what an American political leader and the system need today."
Now, Jones is returning the favor again — but to some backlash. Alabama Republican Party Chairwoman Terry Lathan criticized Jones for endorsing Biden.
"Sen. Jones and Vice President Biden are 'two of a kind,'" Lathan said. "Both support bigger government, ObamaCare and abortion – all issues the majority of Alabamians oppose."
Jones is also facing some criticism for an interview he gave to a Mother Jones, during which he said allegations of inappropriate conduct against Biden were distractions from Democrats' goals of beating Trump.
Those allegations — claims that he touched 2014 Nevada lieutenant governor nominee Lucy Flores' shoulders and kissed the back of her head before a campaign event — came just weeks before Biden officially launched his campaign.
A handful of other women have made similar claims. No one has alleged sexual misconduct.
"It's not for others to judge," Biden said. "It's really for people who are the receiving end of that. They're the ones who need the reassurance. This is another … interesting and important step in the movements we're seeing across America."
Jones went on to say that Biden has only appropriately addressed the allegations in part. But he defended him.
"I don't think Joe Biden ever had the kind of intention you had in a kind of harassing or an assaulting kind of way," Jones said.
Republicans seized on Jones' comments, saying he was holding Biden to a different standard than Republicans who have been accused of sexual assault, including Supreme Court Justice Brett Kavanaugh.
"Sen. Jones clearly sidesteps the sexual harassment allegations against the former vice president saying people should 'not be so judgemental,'" Lathan said. "This coming from the man who refused to vote for Brett Kavanaugh for Supreme Court Justice because of unproven allegations against him."
Kavanaugh was accused of sexually assaulting Christine Blasey Ford, a California professor, when she was 15 and he was 17. She said he and a friend got her in a bedroom at a house party in Maryland when they were both in high school, pinned her on a bed and sexually assaulted her.
Jones ended up voting against Kavanaugh's confirmation after Ford testified before the Senate Judiciary Committee. Kavanaugh denied the allegations in his own testimony and was eventually confirmed to the high court by a Republican majority in the Senate.
Jones faces his own tough re-election battle next year. Several Republicans have formally announced their campaigns or are seriously considering running for the GOP nomination to challenge Jones, among them U.S. Rep. Bradley Byrne.
But a poll out last week found that Moore — Jones' previous opponent — is currently leading in early polling for the GOP nomination.
The same polling firm found Jones to have a split approval rating, but that the majority of Alabamians would vote to replaced Jones in November 2020.
Opinion | For Coach Tub, no thinking required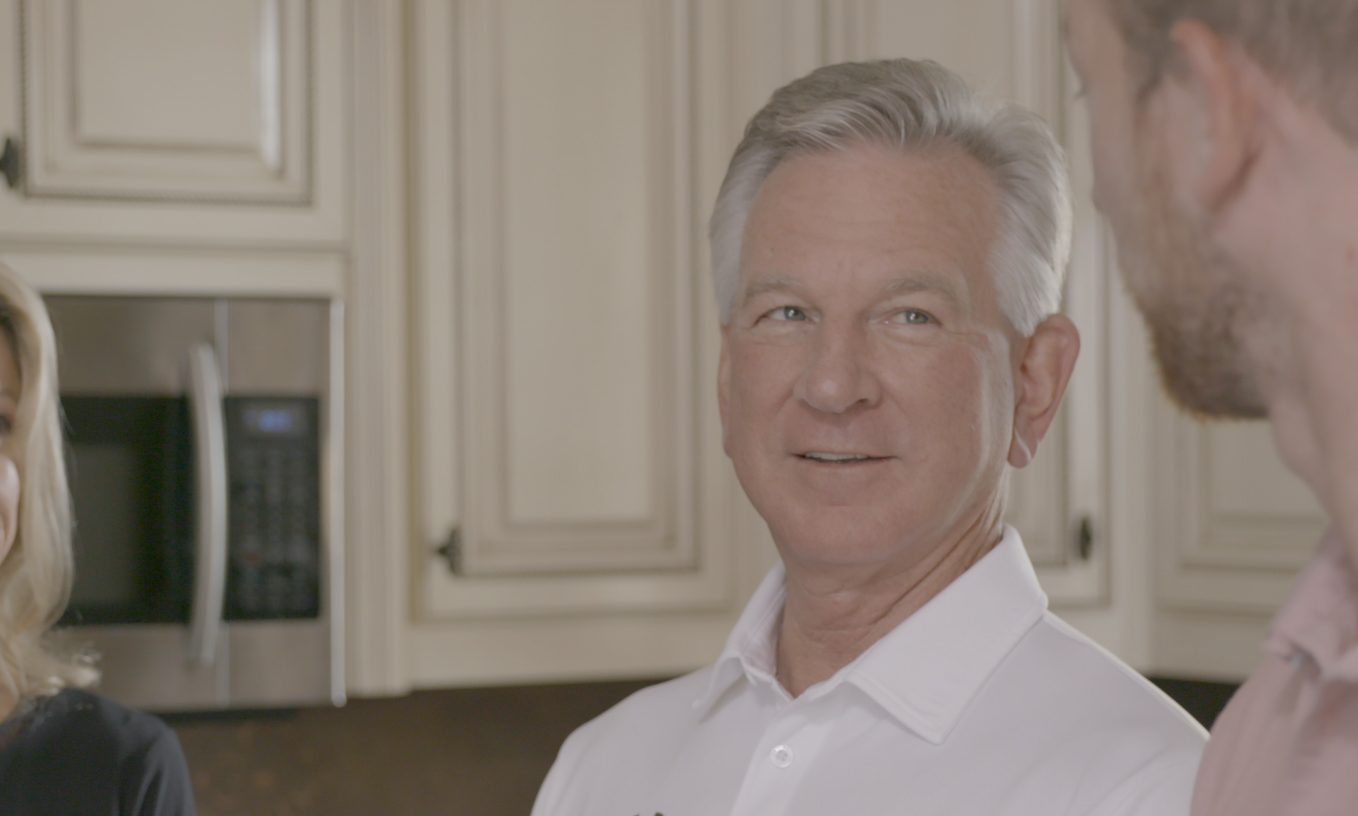 Has Tommy Tuberville ever had an original thought? It doesn't sound like it. Coach Tub basically spews Republican talking points and keeps his mouth firmly locked onto Donald Trump. He disrespects Alabama voters so much that he thinks that's all he needs to do to win a place in the U.S. Senate.
Tuberville recently addressed the St. Clair County Republican Party at its September meeting. As reported by APR, Tuberville is quoted as saying the following, and I'll offer a short rebuttal. I'm doing this because Tuberville is clearly afraid to death to debate his opponent, U.S. Sen. Doug Jones.
So here goes:
Tuberville: "America is about capitalism, not socialism. I think we are going to decide which direction we are going to go in the next few years."
Me: We decided which way we were going to go years ago, when the federal government started subsidies for oil and gas companies, farmers and other big industry and business. That, coach, is your so-called "socialism."
I'm not necessarily opposed to subsidies to boost business, depending on the cause, but I'm not going to let a dimwitted, know-nothing, mediocre, former football coach pretend we don't already have "socialism" in this country.  
What Tuberville really means is that he's against "socialism" like Medicare or Medicaid or Social Security or food assistance or health insurance. He's a millionaire already, so there's no need for him have empathy for or support a safety net for people who are less fortunate socially and economically. That's Tuberville's "socialism," and the Republican Party's "socialism," and Trump's "socialism."
That's a cruel, mean perspective that would cast aside the great majority of Americans for the rich (Tuberville, Trump) and connected and, where Trump is concerned, the fawning.
Tuberville: "I am not a Common Core guy. I believe in regular math. We need to get back to teaching history."
Me: I would love to ask Coach Tubby, one-on-one, exactly what he thinks "Common Core" is. I'll guarantee you he can't explain more than he already has. "I believe in regular math?" There is no other math. It's math. Does he think there's a math where 1+1=3? There isn't one. There are a variety of ways to teach math, but there's only math, not a "fake" math or a "Republican" math or a "Democratic" math or, God forbid, a "Socialist" math.
And when Coach Tommy said, "We need to get back to teaching history," one wonders if he's ever been into a classroom. We know more than a few of his former players weren't in many classrooms, if reports are correct. But they always played the game under his uninspired coaching.
Of course schools teach history.
The history Coach T. is talking about is Donald Trump's "white" history, the one we've been teaching in our schools forever. Not real history; you know, the one where the United States was founded as a slave-holding nation, where Native Americans were massacred and starved by the hundreds of thousands, where white supremacy was codified within our laws, where any color but white was subjugated. That history. The history that is finally fading away, so we can really see where we've been as a nation—so we know where, as a nation, we need to go.
Tuberville: Tuberville said he supports following the Constitution and appointing a replacement for Associate Justice Ruth Bader Ginsburg, who died Friday.
Me: Well, of course he does. Tuberville doesn't have an independent thought in his body, and Donnie told him this is what he's supposed to think. The big question: How much will a Senator Tuberville be able to function as a member of a minority party in the Senate — with no Papa Trump in the White House to tell him what to do?
Both scenarios are real possibilities, if not likelihoods.
There is no question that Doug Jones is far more qualified than Tuberville. Jones can work across the aisle, which will be vitally important if Democrats take control of the Senate. Jones has his own thoughts, which sometimes go against the Democratic Party's wishes. Jones is independent, smart and represents Alabama well.
Tuberville is a failed football coach who lives in Florida. That's about it.